Recently, the second To All the Boys I've Loved Before movie came out and so the topic of book to film adaptations has been on my mind.
And double so, since also seeing Little Women recently.
It can be SO easy to be super bugged by a film adaptation of a book you absolutely love, but naturally, if it's a book you love, it's hard to NOT want to see the film adaptation.
Here are a few tips to make it more fun to watch book to film adaptations: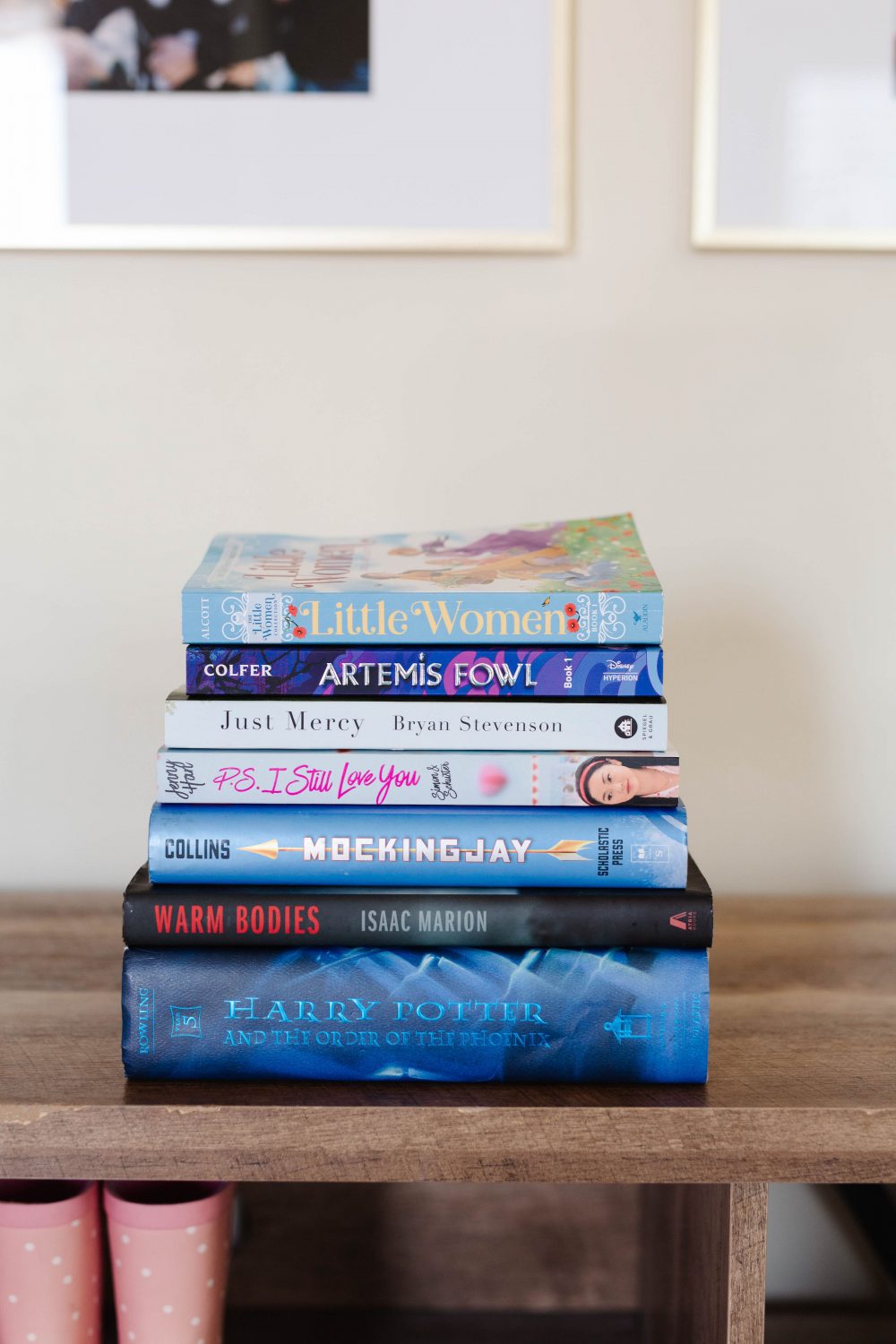 5 Tips for watching Book to Film adaptations
Don't read the source material RIGHT before you see the movie. When I saw the first To All the Boys I've Loved Before movie, I hadn't read the book in about a year and I LOVED the movie. It was just utterly delightful. Six months later, I re-read the book and then immediately watched the movie and enjoyed it much less because allllll the scenes and dialogue from the book were fresh in my mind and it was so hard not to miss everything they had to leave out of the movie.
Keep your expectations reasonable. Go in with an open mind and know that some things will be left out, some people won't look like how you imagined them, and that sometimes the plot will be changed in big or small ways. Bart and I say all the time "good expectations are the key to happiness" and nowhere is this more true than in a book to film adaptation.
Treat the film adaptation as a separate work. If you expect the movie to be just the book word for word on the screen, you're absolutely be disappointed. And even if they DID do a completely perfect replica of the book, would it even be any good? Just like you'll be super disappointed in a brownie if you expect it to be a cookie, recognize that they're both chocolate (the same story) but different ways of bringing it to life. Don't expect every scene to be perfect or it to be exactly what you imagined when you read the book – just enjoy it for what it is.
Recognize what a movie adaptation can bring to the table. A movie can do lots of things that a book can't do, like music, detailed costumes and sets, and sharing it with someone else. Focus on the things a movie does well instead of the things it can't replicate from a reading experience.
Consider watching the movie FIRST. I know this is heresy to some readers (my mom, for instance), but if you watch the movie first, then you get to experience the longer, more detailed version afterward, instead of seeing a compressed version of the story after you've had the full book experience. The only downside here is that your mental images will definitely be guided by the movie and actors.
Any other tips for watching book to film adaptations without being outraged by what's different or left out?
If you liked this post about watching book to film adaptations, you might also like these posts: