One of the great blessings of my life is being able to be both a mom and pursue a career that I find engaging and deeply rewarding.
And I'm always on the lookout for other women who are doing the same.
I never want my girls to feel like they have to choose between being a good mom and being able to work, and I want to make sure that throughout their lives, they see women managing both.
One person that I really admire who is doing just this is Camille Andros.
She's a mom to six children and also a successful picture book author (her books include the Charlotte the Scientist series, The Dress and The Girl, and From a Small Seed: The Story of Eliza Hamilton).
I first met her when she attended the viewing party for To All the Boys I've Loved Before, so I knew we'd be friends from the first moment. Anyone who comes to watch that movie with me on the day it premiers is a friend for life.
Last year, when From a Small Seed was getting ready to be released, she asked me if I'd host the cover reveal here on Everyday Reading.
Of course the answer was yes and I was delighted when she reached out a few weeks ago to ask if I wanted to host the cover reveal for her newest book, The Boy and the Sea, coming out next spring.
Any day that a new Camille Andros book is coming into the world is a good day for me, and I'm thrilled to get to share the cover for this gorgeous new book with you!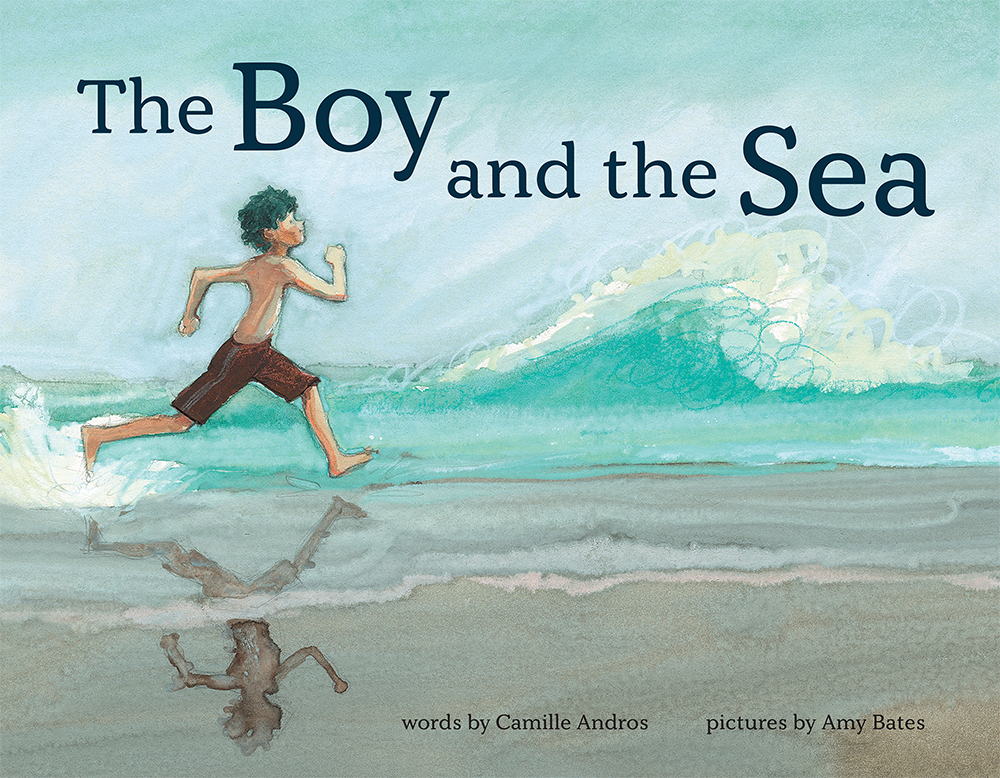 The illustrator on this book is Amy Bates and one picture books trivia fact is that most of the time the author doesn't choose the illustrator for their book.
They submit their manuscript to their editor and then the publishing house picks an illustrator to do the artwork.
But in this case, Camille and Amy met last summer at the American Library Association conference and both loved the idea of working together.
Serendipitously, Camille's manuscript forThe Boy and the Sea needed an illustrator and Camille loved the idea
Camille's editor had worked with Amy before and already wanted her to do the art.
So Amy is who Camille would have chosen on her own, but Camille's editor would have chosen her without Camille's input anyway.
I love the backstories of book creation like this and when Camille shared this story with me, it just delighted me.
(Fun trivia fact #2 is that Amy and Camille both attended Brigham Young University as undergrads although they didn't know each other. And that's also the university where I got MY undergrad.)
Amy has illustrated more than 50 books and likes to say that she picked up a pencil when she was three and hasn't stopped drawing since. She lives in Carlisle, Pennsylvania, a town that is older than your great-granny.
I can't wait for this gorgeous book to arrive in the world and I hope you'll love it as much as I do! It's available now for pre-order on Amazon here.