Hosting a big group at your house? It can be chaotic and stressful, but also really fun. Having family or friends come to stay at your home makes for amazing memories, and after years of playing host at the holidays or summer vacation, I've compiled my best hosting tips to make it less crazy and more fun!
Four months after we moved to Phoenix, Bart's sister and her husband came for Thanksgiving with their six children, along with Bart's parents, his grandmother, and his younger brother, which made for a total of seventeen people in our house for nearly a week.
It was the best.
They've come everything Thanksgiving since then, and we look forward to having them come all year long.
This spring, we hosted two of Bart's cousins and their wives, plus their four children each, which meant our house was packed with six adults and twelve children under the age of nine.
My sister and her three little boys came to visit a few weeks ago, and in a couple of weeks, both my parents and Bart's parents along with a grandparent or two are coming to visit for Ella's baptism.
And this has been the norm for much of our married life.
We've lived away from our families for the past twelve years, so we love to have friends and family come stay with us, whether we've been living in on a one bedroom apartment in Boston with a single bathroom or our little house in Texas with a converted garage guest room (by guest room I mean "air mattress on the floor").
I've picked up some hosting tips along the way, whether we're hosting for the holidays or a stop on a long summer road trip, these help me stay organized and sane even when our house is packed to the rafters with people.
I hope they'll help you too!
My best hosting tips for big groups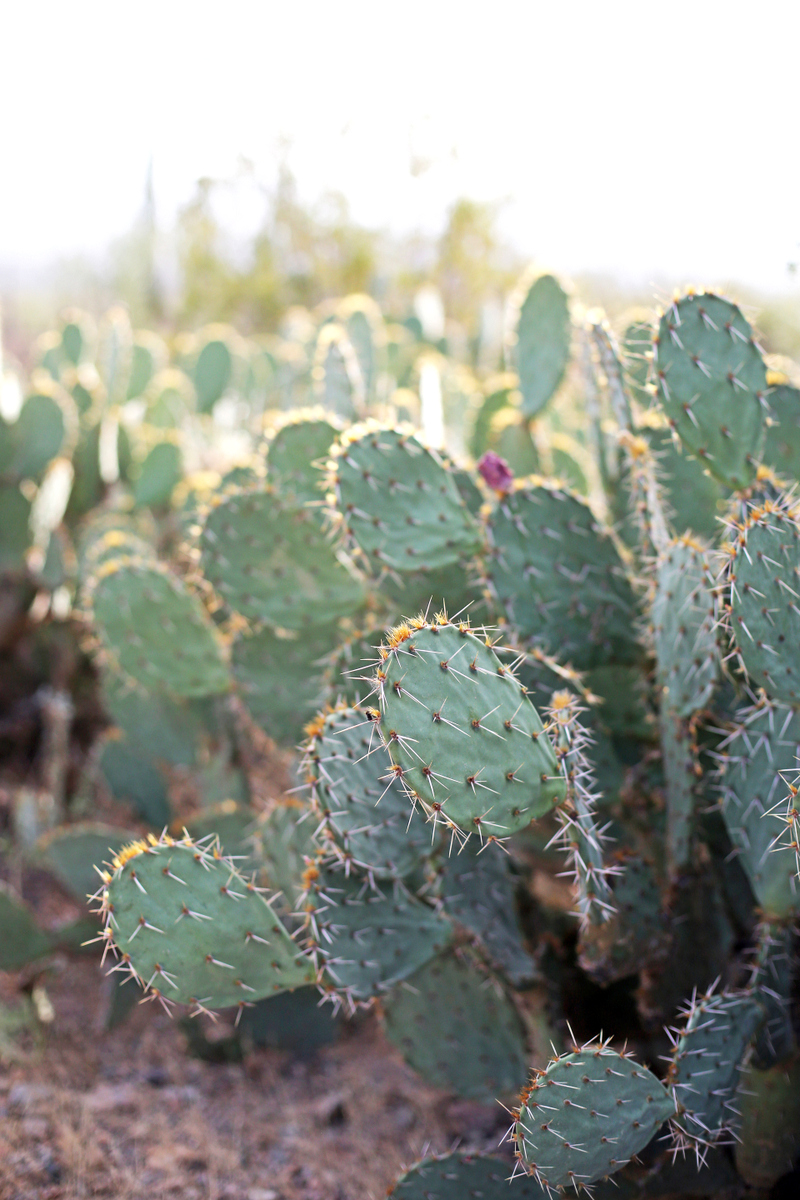 1. Make a meal plan and choose simple meals. 
I don't feel particularly overwhelmed by food on a daily basis, but when it's double or triple the amount of people and I don't know what everyone likes or can eat, it feels like the food production NEVER STOPS. It really helps me to feel less overwhelmed to list out every meal and exactly what I'm going to make for each one. Then I can run it by the other adults to make sure there aren't any issues before I do any shopping.
For breakfasts, I'll usually do a double or triple batch of these pancakes with coconut syrup, or a self-serve granola bar with tubs of yogurt, homemade granola, and various fruits and nuts to add in, or muffins (these banana muffins or pumpkin muffins or strawberry muffins are my go-tos) with a smoothie.
For lunches, we almost always stick with sandwiches, fruit, yogurts and chips.
For dinner, I love this chicken and rice dish because everyone can customize with what they like (and it's dang delicious) or these green chile enchiladas that are super easy to make ahead. I also love a crockpot meal like this jalapeno popper chili or pepperoncini beef sandwiches.
We also try to go out to eat at least once when people are visiting, generally for dinner, since that's the biggest meal.
2. Choose two activities per day.
I don't want to be the house where it's just GO-GO-GO and you never get a chance to just enjoy hanging out with your cousins, but I also don't want to be the house where everyone is just dying of boredom or sitting in front of the television. Two activities a day – one in the morning and one in the afternoon – works well for our family and guests, generally. Usually one is a bigger activity like going to the Phoenix Children's Museum or on a hike, while the second one might be low-key and closer to home like a game afternoon or walking to a neighborhood park or going for a swim at the community pool.
I make sure our guests get a chance to mention anything they're really hoping to do while they're in town and then I'm always very flexible about our plans. If everyone sleeps in one morning or is playing really happily, we might skip the morning activity. Or if everyone is too tired in the afternoon, we might just stay home and let the kids play in the backyard.
Having a plan means we're not bored or restless, but being flexible means no one gets too overwhelmed or exhausted.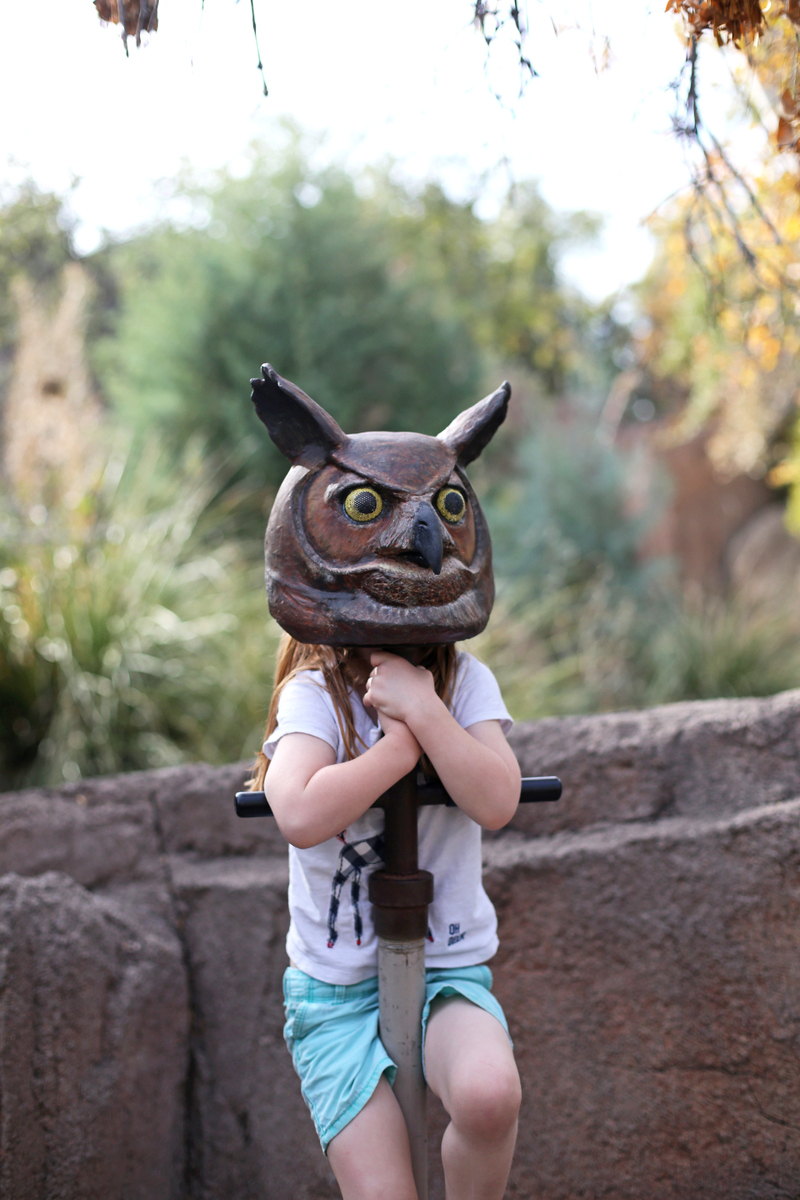 3. Have an adults only evening out.
This makes a huge difference when there are a lot of kids in one house. If you've been in a situation like this, you know how challenging it can be to keep everyone happy and not fighting over toys or melting down over staying up too late. Going out with just the adults makes it really feel like a vacation and is basically the best of the best when it comes to my hosting tips.
We get a babysitter (sometimes two, if there are a lot of children) and set the kids up with spaghetti or pizza or mac and cheese, and then the adults go out for a couple of hours to a nice restaurant. When Bart's cousins were here and all six of us piled into one car and drove downtown, it felt like being teenagers again, with couples squeezed in the back seat, lots of laughing and joking, and no children or carseats anywhere in sight.
4. Allow for down-time.
It can get really tiring to be out and about, and I've found that lots of times everyone wants some time to just relax. Turn on a movie or go to a park and lay on the grass or make sure littles (and adults!) get a nap in. Don't feel like you have to pack every moment with entertainment.
5. Get outside.
Being inside with a lot of people is a recipe for everyone going stir crazy, so one of the hosting tips I repeat in my mind is "get outside, get outside." Even just a walk around the block or relocating the backyard can make a huge difference, especially with little kids. They can be loud, run around, climb on stuff, and be kids without six parents jumping down their throats.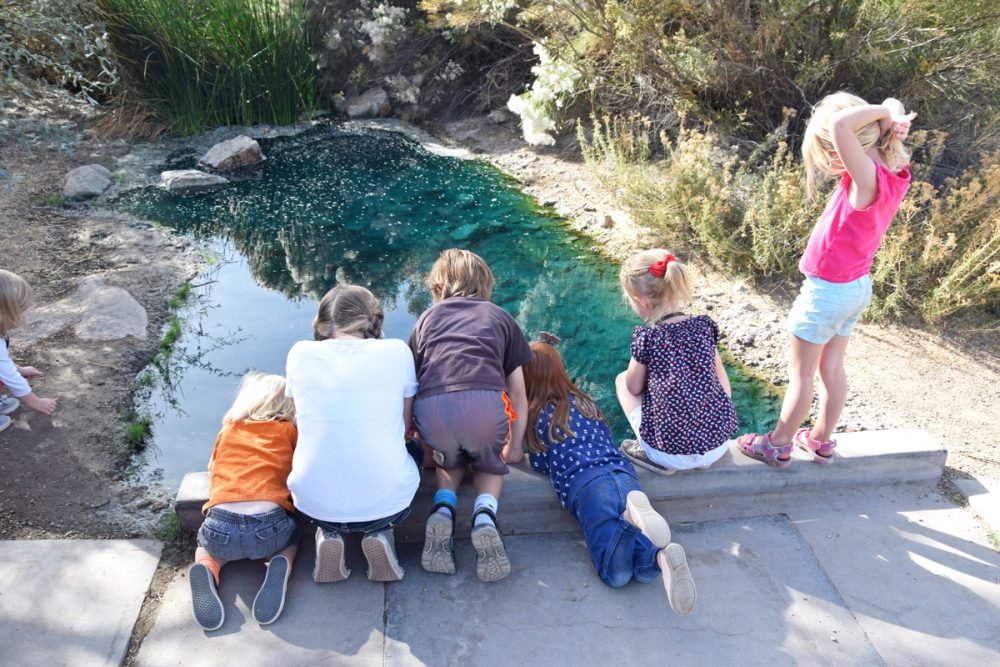 6. Don't feel like you have to do everything with your company.
When my friend Miranda came to visit, we did lots of outings together, but one afternoon, while my baby was sleeping, she took her kids to the pool and we stayed home and did our own thing. And that was a nice break (probably for them too since she got to spend uninterrupted time with her kids!). Did I just say one of my best hosting tips is sending your house guests away? I guess I did.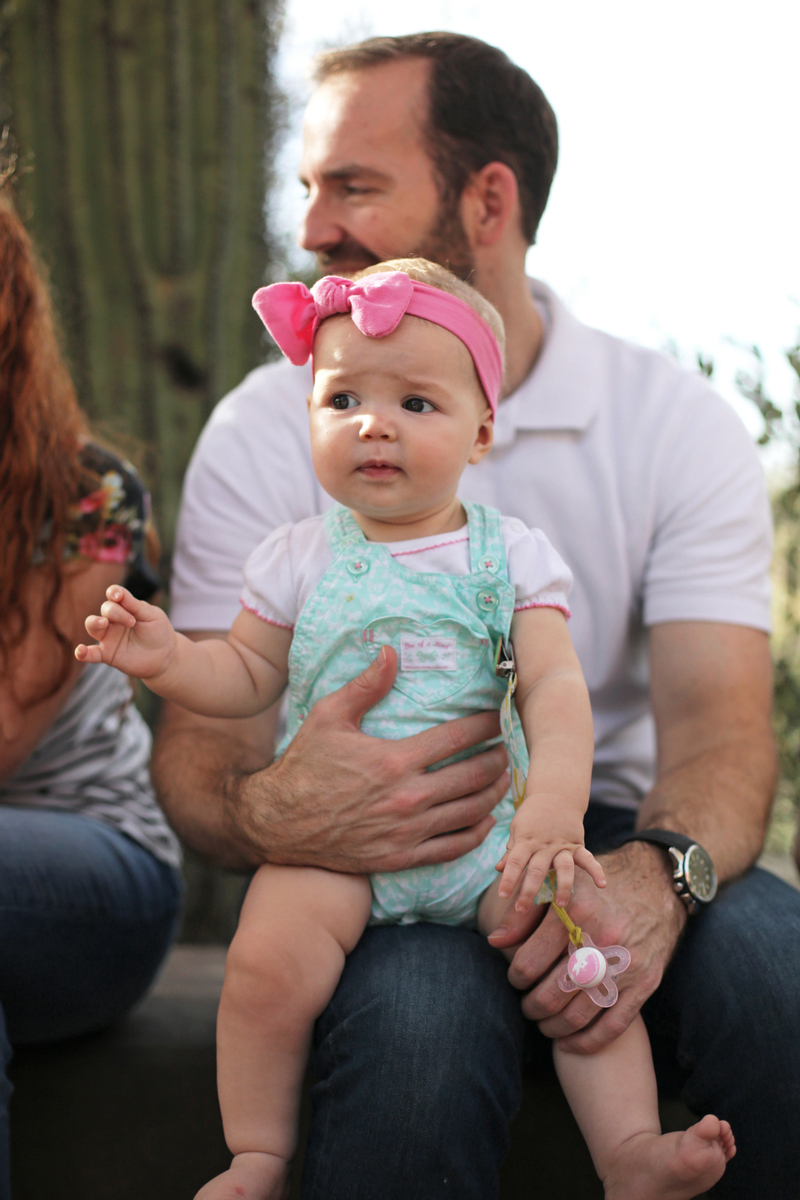 7. If people are sleeping in your living areas, clean it up during the day.
It's very possible you're less crazy than I am and you're not bothered by an air mattress in your family room for six days, but it makes me nuts to feel like I'm living in a bunk house for days on end, so I make sure that suitcases get stored in a closet or tucked against the wall, that sleeping bags or blankets are folded or rolled up, and that an air mattress is put up against the wall so that we can enjoy being in the house or apartment during the day instead of it all just feeling like a disaster zone.
8. Do something out of the ordinary.
I like to make sure when people come to visit that we do some memorable things, whether that's going to something that's specific to the area (like the bat colony under Congress Bridge in Austin or the Sonoran Desert Museum here) or playing Minute to Win It Games after dinner.
Similarly, when we go out to eat, we try to go to locally owned places instead of a chain.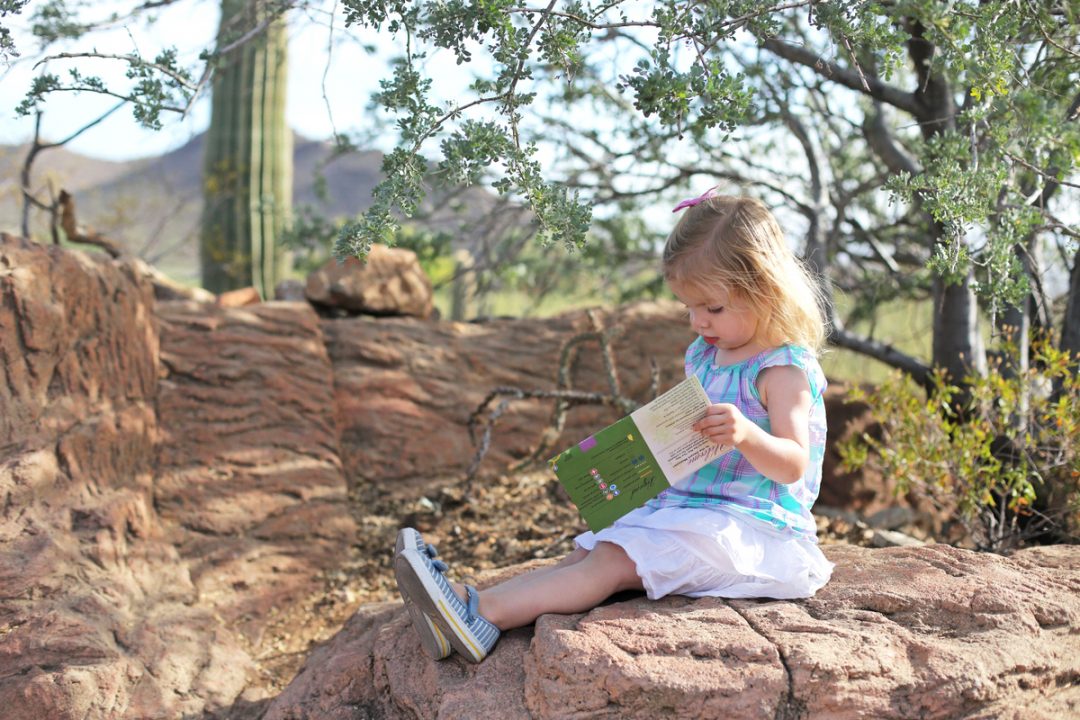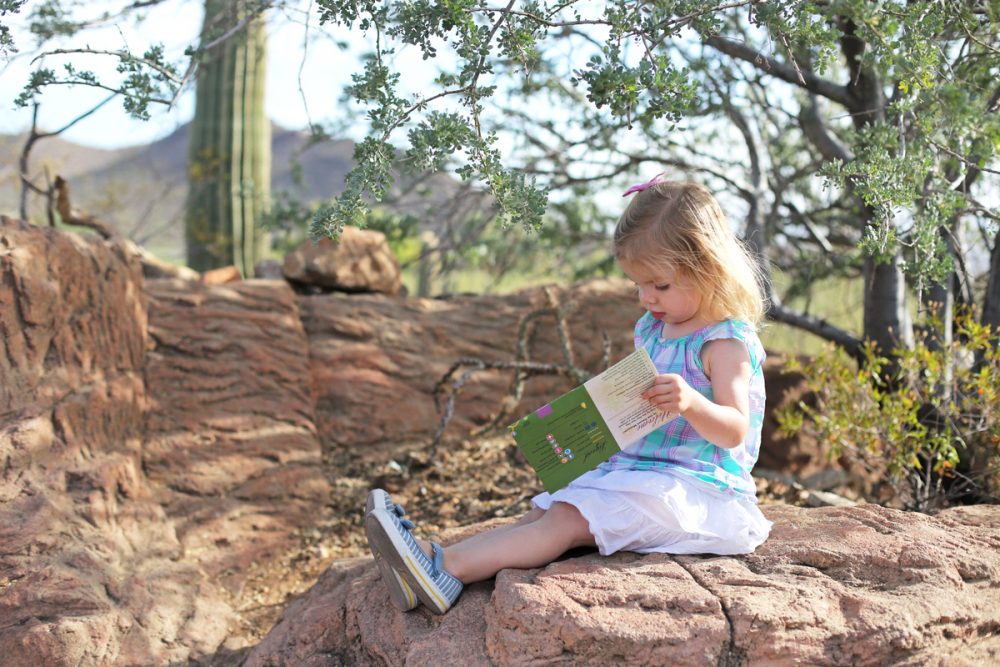 9. Prepare to be on.
When we go on a vacation, I'm prepared to be an around-the-clock involved parent, for my children to melt down, and to be ready to explore and adventure. And even though having houseguests usually means we're sleeping in our own beds, I still remind myself that this is basically like traveling and that I'm going to need to bring my A-game.
As an introvert who can feel overwhelmed by so little alone time, I try to sneak away even for 10 minutes to read quietly in my closet or scroll Instagram in peace, or I volunteer to stay home with the baby while everyone else goes to a movie or swimming (any of my best hosting tips couldn't leave out this one – one of my favorite memories last year from Thanksgiving was when everyone went to see Coco while I stayed home and Tally took an epic three hour nap while I peeled potatoes and made dinner rolls as I watched a couple of episodes of This Is Us).
10. And most of all, enjoy it.
Yes, your ears might be ringing from so many loud children. You might have children going to bed hours later than normal. Your fridge might be so full of food you can hardly close it. You might not have a second to yourself.
But it's so special to have people come and visit you in your home and spend time together.
Soon enough they'll be gone and your house will be quiet and clean again and you'll be back to a normal routine.
So let the little things go and soak up the quality time with your visitors.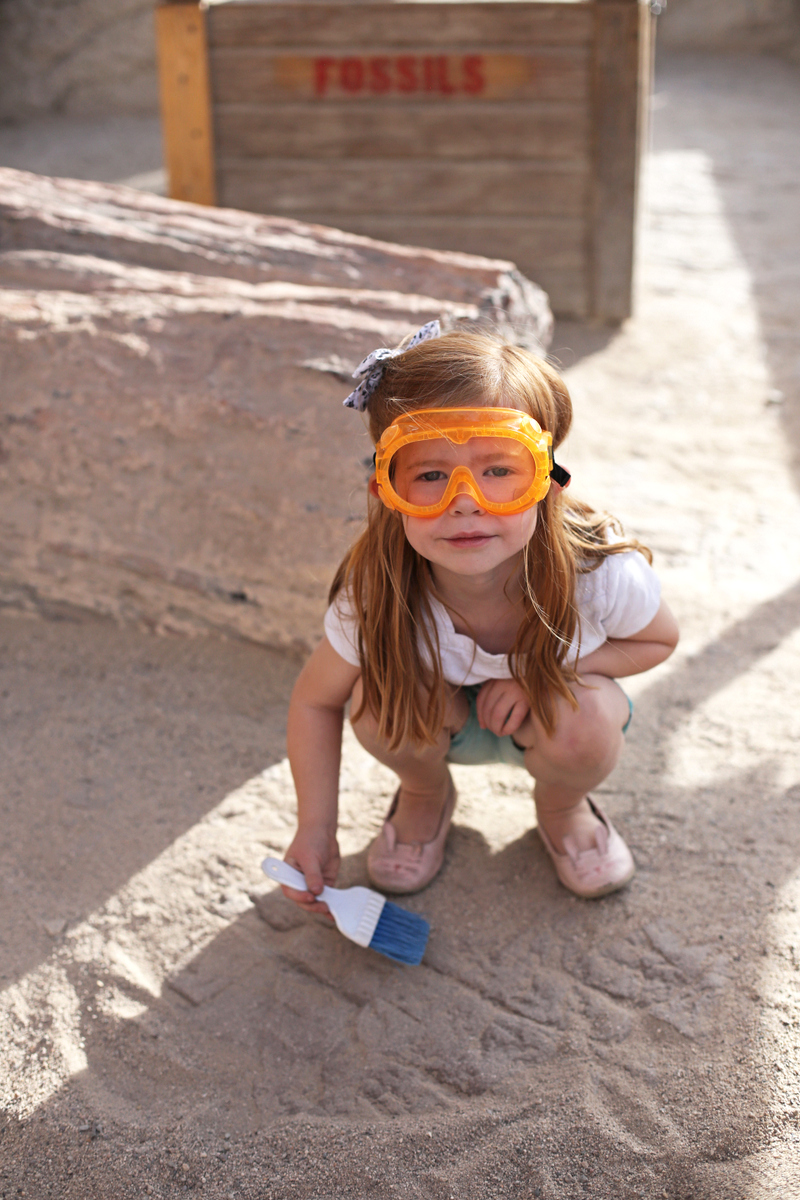 Any other hosting tips to add? We have more houseguests coming this month, so I'm all ears!
P.S. These photos are all from our trip to the Arizona-Sonoran Desert Museum in Tucson where we spent most of one day over Thanksgiving break when Bart's sister and her family were in town. If you're in the area, I HIGHLY recommend it – it was amazing!