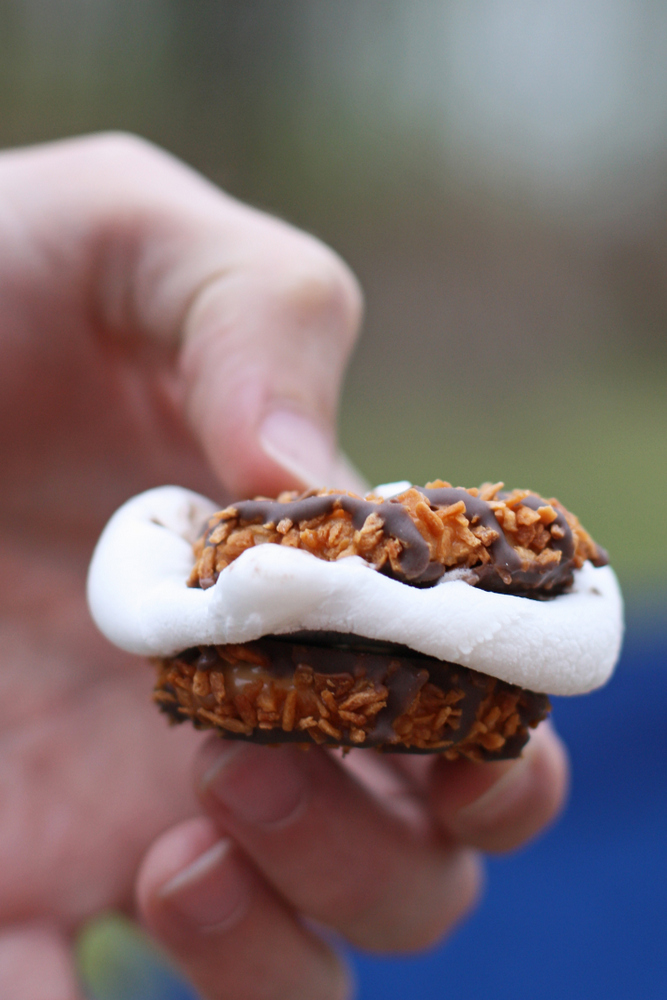 This shop is part of a social shopper marketing insight campaign with Pollinate Media Group™ and Wet-Nap but all my opinions are my own. #pmedia #showusyourmess http://my-disclosur.es/OBsstV
We are leaving our house this week.
After the stress of renting it sight-unseen, we have loved this house since last summer. At least weekly, Bart and I say to each other, "Isn't this the BEST house?"
We'd hoped to be able to sublet it for the summer and fall, but it proved too difficult to find someone to rent it for that time period, and eventually we accepted that we'd have to let someone sign a year-long lease and find a new place for our family to live when we return to Durham in January.
(I was seriously opposed to this, but then Bart calculated how much money we were going to pay to let the house just sit here for 8 months and I decided I didn't like the house THAT much).
All of this is to say, our house needed a farewell party.
We've hosted a LOT of things here this year – a birthday party for Ani, Christmas dinner, a Pi Party, many Sunday dinners, MBA brunches, and a year worth of preschool.
But for a goodbye party, especially one in a house where we had a backyard for the first time in years, there was no question it had to be a s'mores party (it was also fitting because when we had our goodbye party in Texas, it was s'mores-themed).
Originally, I thought we'd just buy a little fire pit but then when I realized that was going to cost us about $120, I decided I'd just borrow one instead.
Ella thought the best thing ever was collecting tinder from the backyard.
We decided that instead of just the regular chocolate/graham cracker/marshmallow routine, we'd have some fun options.
After Bart's final on Monday morning, we had a little family outing to Wal-mart to pick out possibilities.
We settled on:
Mini coconut doughnuts
Samoa cookies (the knock-off ones from Wal-Mart which I think taste exactly the same)
Fresh strawberry slices
Banana slices
Andes Mints
Rolos
Chocolate chip cookies
Peanut Butter
Raspberry jam
I'm pretty low-stress about having people over, but this one was tiny bit chaotic right there at the beginning because we didn't get home until 30 minutes until people were due to arrive. So it was a quick dash to make and eat dinner, do the dishes, and get everything set up.
But we did!
(My tricks for last-minute parties: vacuum, turn on some music, and set the table before you do the dishes. I also suggest bossing your husband around and making him do as much as possible).
And it was a super fun party. The weather had been threatening to rain all day, but it held off and the weather was just cool enough that sitting in front of a fire was really enjoyable.
(I learned my lesson from Ani who left a big set of chocolate handprints on the wall a few weeks ago after an ill-advised candy bar. I need to paint over it before we move out).
It was such a laid-back, fun party and no small children burned themselves, which was my biggest worry. People stayed for a couple of hours, and everyone seemed to enjoy trying various versions of s'mores.
Other favorites were chocolate chip cookies with banana slices, a smear of peanut butter and a marshmallow. And a chocolate chip cookie with raspberry jam and marshmallow (why yes, I DID like them with the chocolate chip cookies best).
But the coconut doughnuts with marshmallow and Rolos weren't too shabby either. And Bart has never met an Andes Mint he didn't like (several people were really taken with the mint/strawberry combo, although it wasn't my favorite).
When we come back from Spain, I'm crossing my fingers we'll find another house with a backyard so we can recreate this party.
if you liked this post about a backyard s'mores party, you might also like these other posts: