Black and white is apparently a really hot combo right now (obviously no one has thought of black and white before 2014).
I bought a pair of white pants last year at H&M for $10 and . . . .they were not great.
This year, I bought a pair from Aeropostale, for the costly sum of $18 and. . . I love them so much.
Right now, I'm really into clothing that dresses up or down easily, and these jeans are perfect for that. A pair of flat sandals and a t-shirt, and they are super casual.
Add heels a necklace and a jacket or sweater, and they look a lot fancier.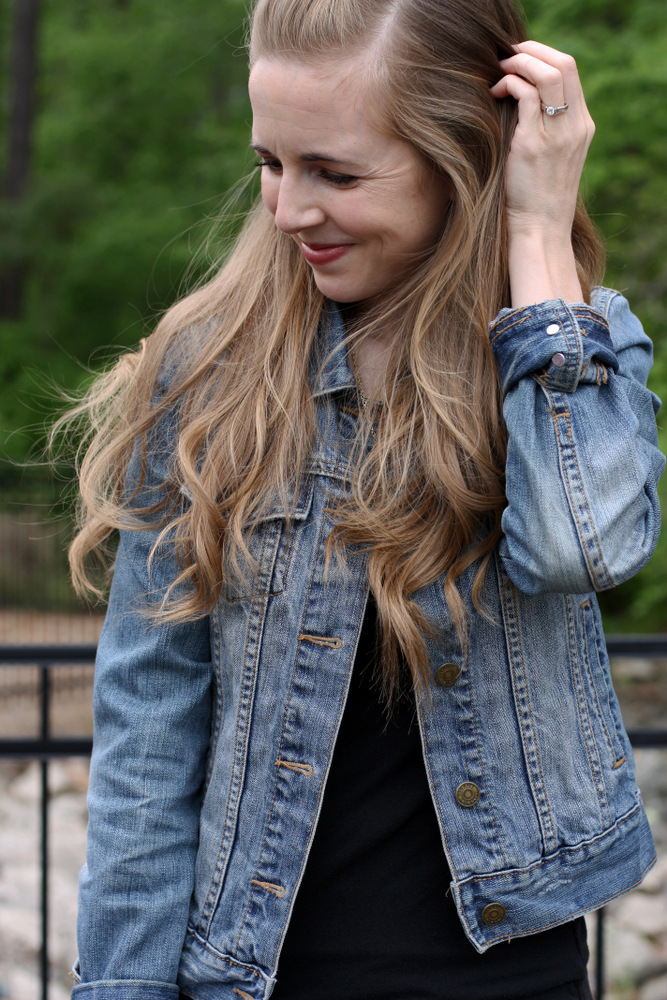 Also, I like to keep my black and white combos pretty simple. It's sometimes tempting to add a bunch of color to offset it, but I prefer to add a neutral (like this denim jacket or some cognac leather) and a tiny touch of color.
In this case, I went with a simple mint necklace (you can see it in the top picture).
I also stuck with a simple black bag instead of adding more color in.