One of the best things about parenting my mom ever said was, "I did the things with my children that I liked to do."
My mom loves to read, so she read aloud to us virtually every night my entire growing up, even when I was in high school, and she also read individually with each of us through all our homeschooling years.
She liked going to the park, so I have hundreds of childhood memories of visiting parks around Las Vegas.
She also loves to travel, so we there was a lot of that in my childhood, from little weekend trips to big cross-country adventures.
I'm not even really sure what things she DIDN'T like to do because our lives seemed filled up with the things she DID like.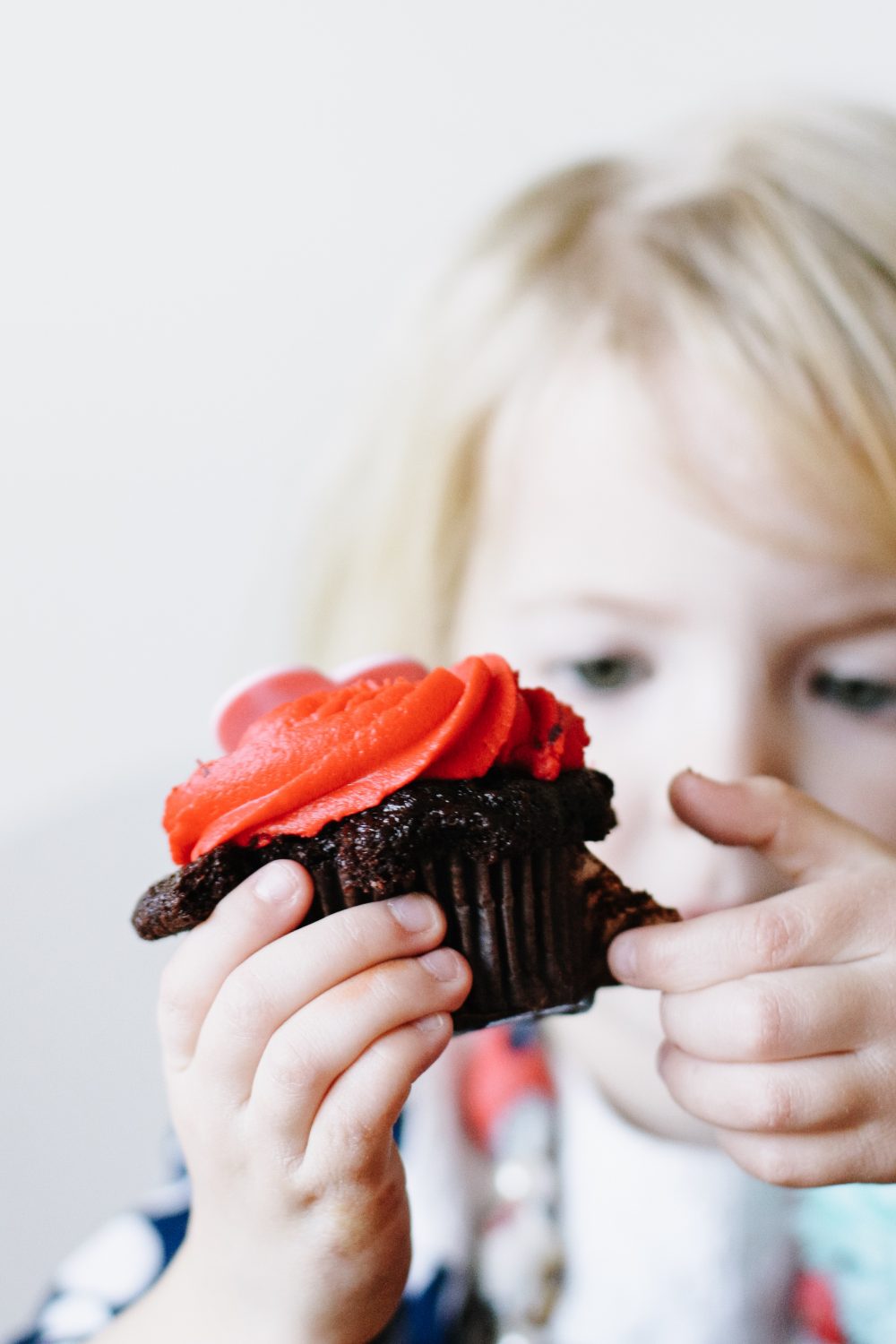 Now that I'm a parent, I've tried to lean into the parts of parenting that I really enjoy and avoid the parts that I find really tedious (I play dolls exactly never and I leave all the dress-up/pretend games to my girls to do on their own).
One thing I love is throwing a party and having people over, so that's one I try to make room for in our family traditions.
We have our yearly Gingerbread House party and another favorite is a Valentine's Day Party.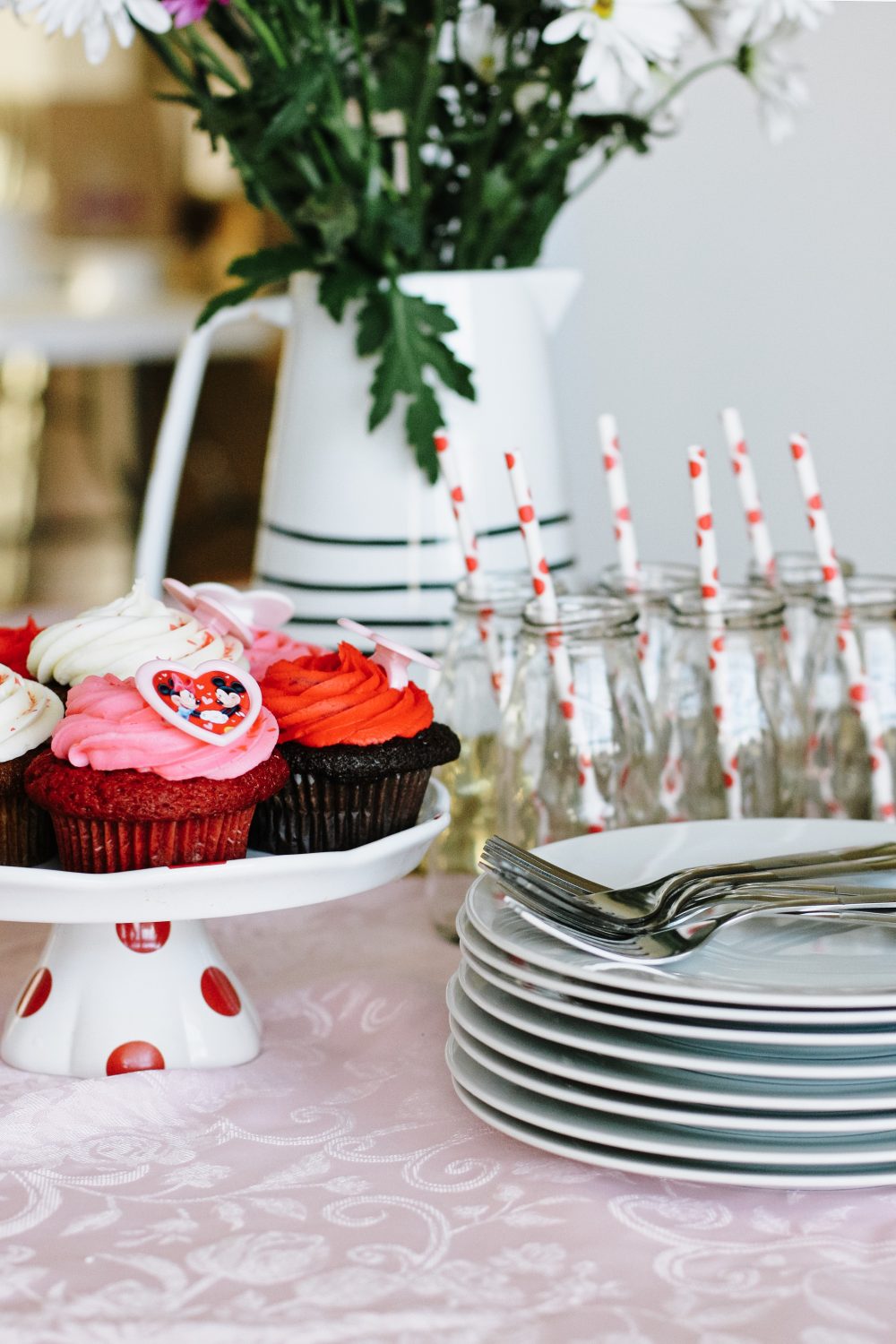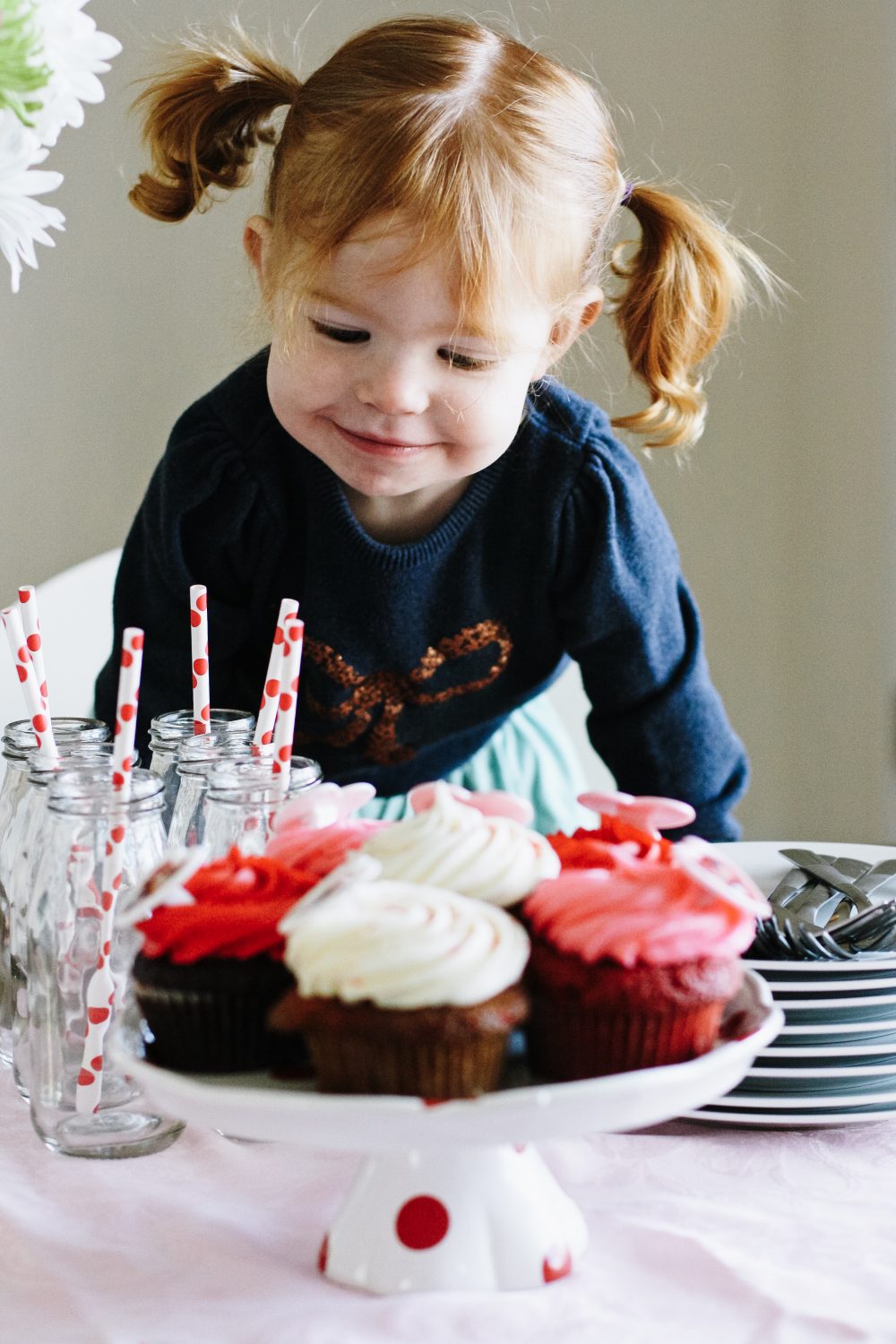 We've been doing it for the last five years or so and it's become such a festive, fun tradition.
(These photos are from our first Valentine's Day Party that happened by accident in North Carolina when I was writing for Disney Baby and they asked me to photograph their line of Mickey & Minnie cupcake toppers, which happened to corresponde with my cousin and his wife visiting with their young daughter. As you can imagine, the three little girls immediately turned the photoshoot into full-fledged Valentine's Day party and we've been doing it ever since).
Like most parties I throw, I keep things pretty streamlined.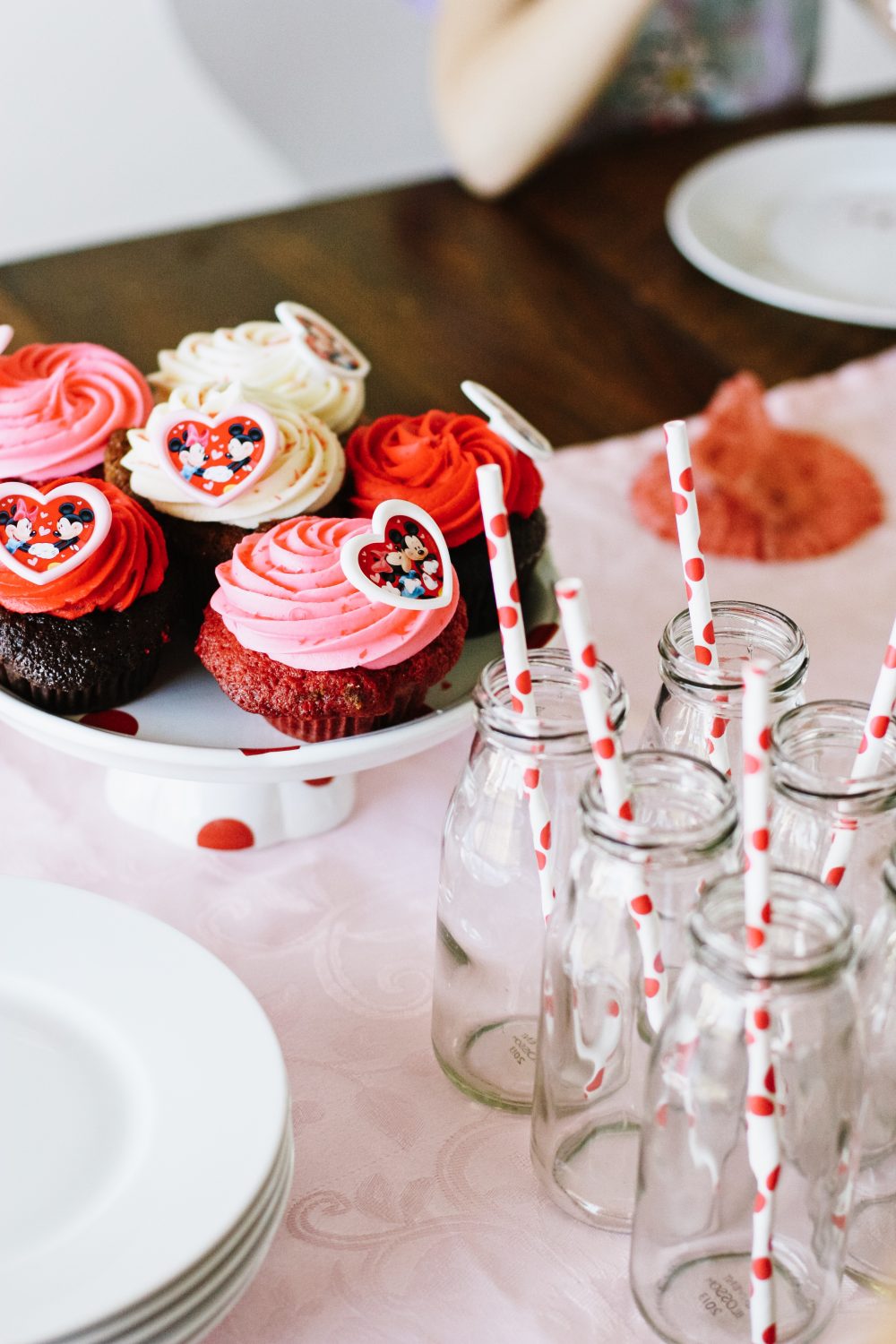 valentine's day party ideas
Every year, the girls each get to invite 1-2 friends and we choose a day after school where everyone can come straight over.
We have some sort of treat – cookies or cupcakes – plus a drink (it might be milk or hot chocolate or a sparkling cider). I might throw in some fruit or cheese and crackers to round things out if I'm feeling especially ambitious.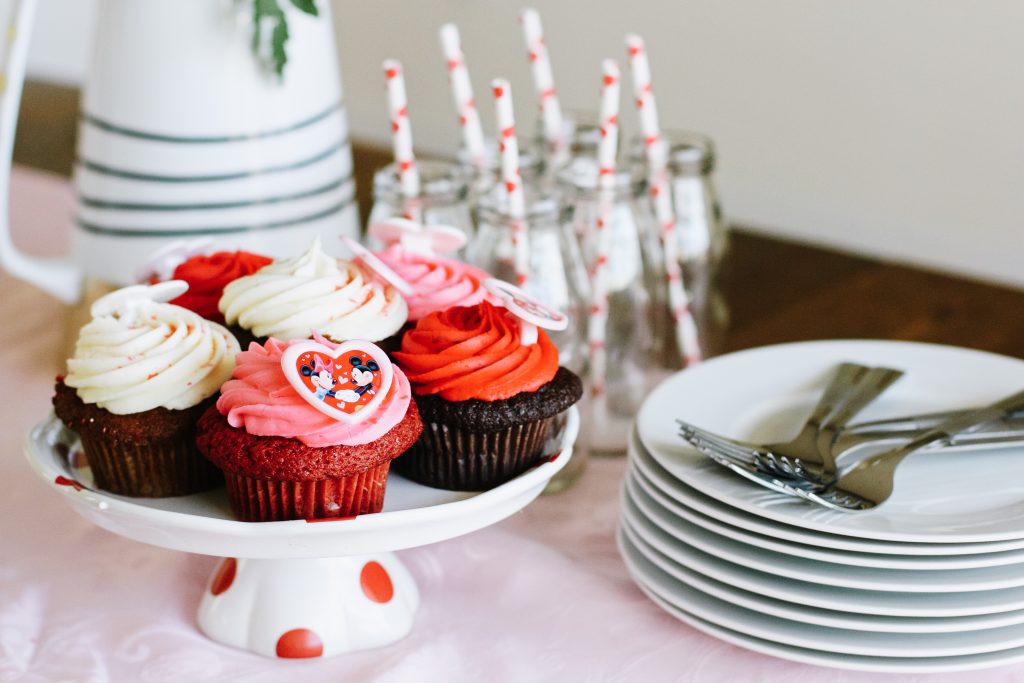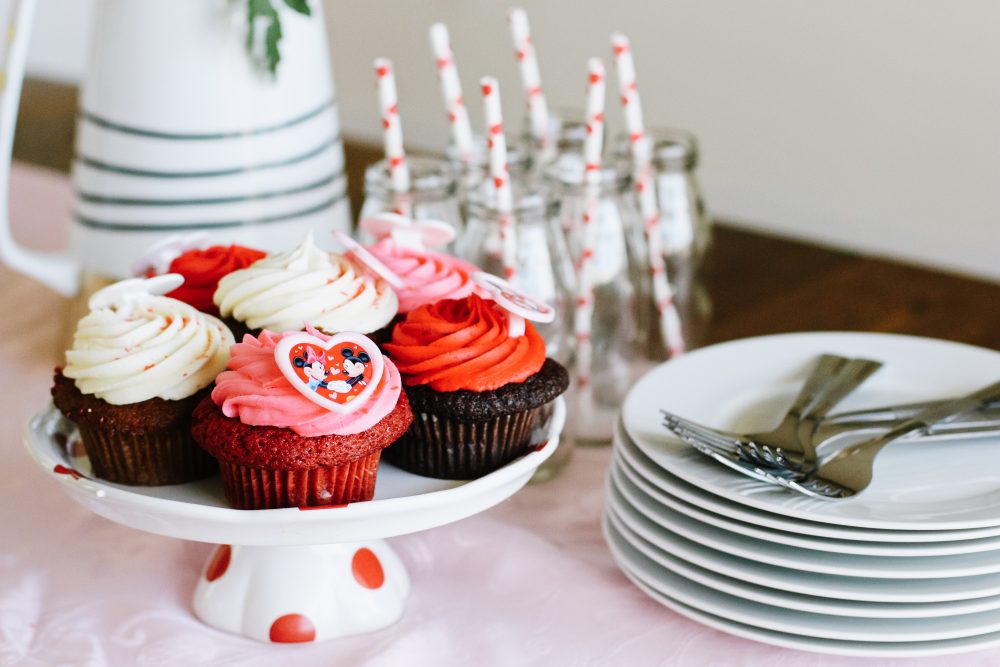 I decorate the table with a pink tablecloth and use some fresh flowers and sprinkle those revolting but darling conversation hearts down the center of the table and use real dishes.
After they've had their treat, they might make a little craft or decorate Valentine's cards (although the years when I've been within a week or two of having a baby, they've just played together afterward and nobody seemed to mind a bit that there wasn't a craft or project).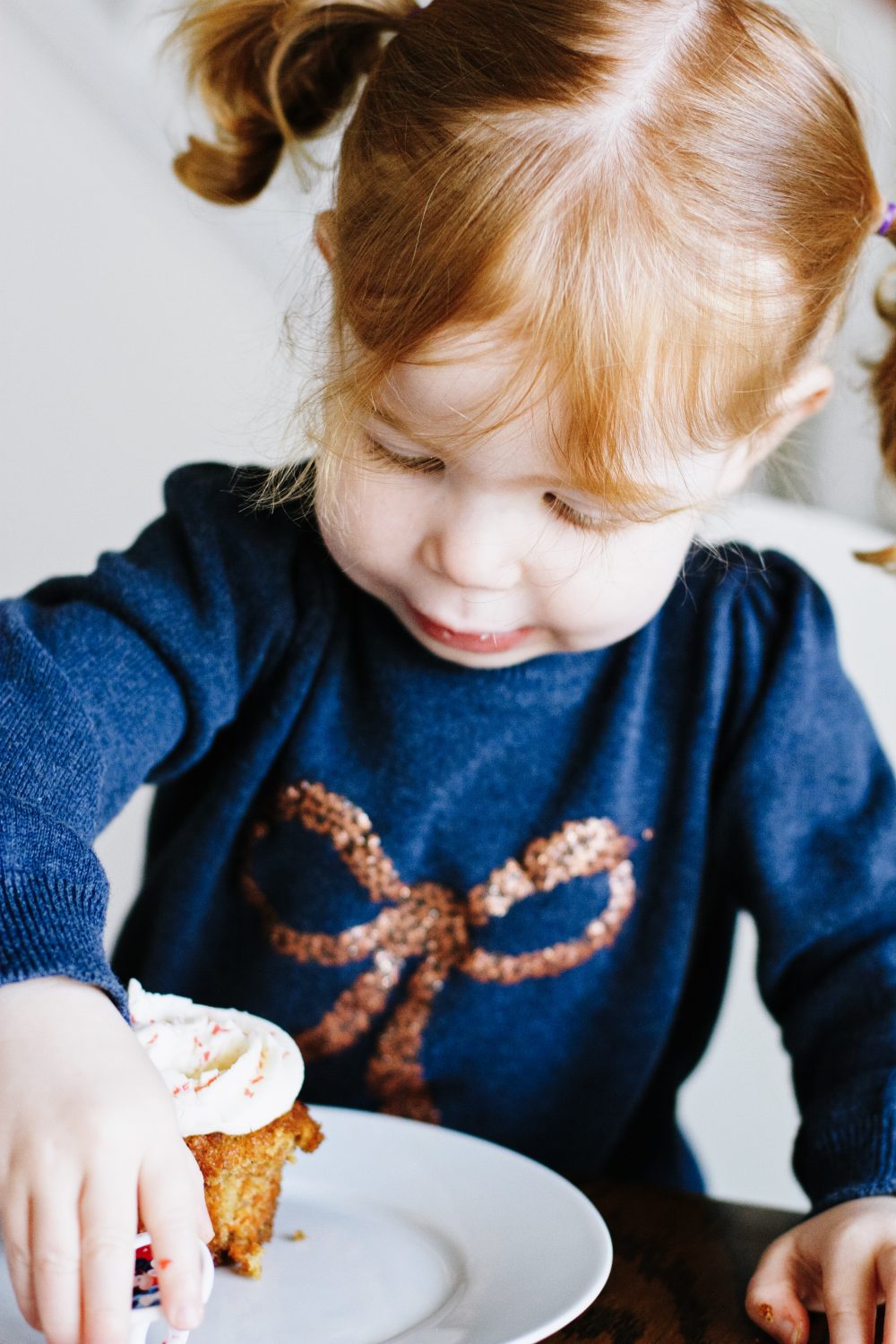 This annual Valentine's Day Party has been such a fun way to celebrate during a kind of dreary month, and I'm pretty sure it's as fun for me as it is for the girls.
Basically any excuse for me to pull out the fancy straws and my (way too large) collection of cake plates and I'm a happy camper.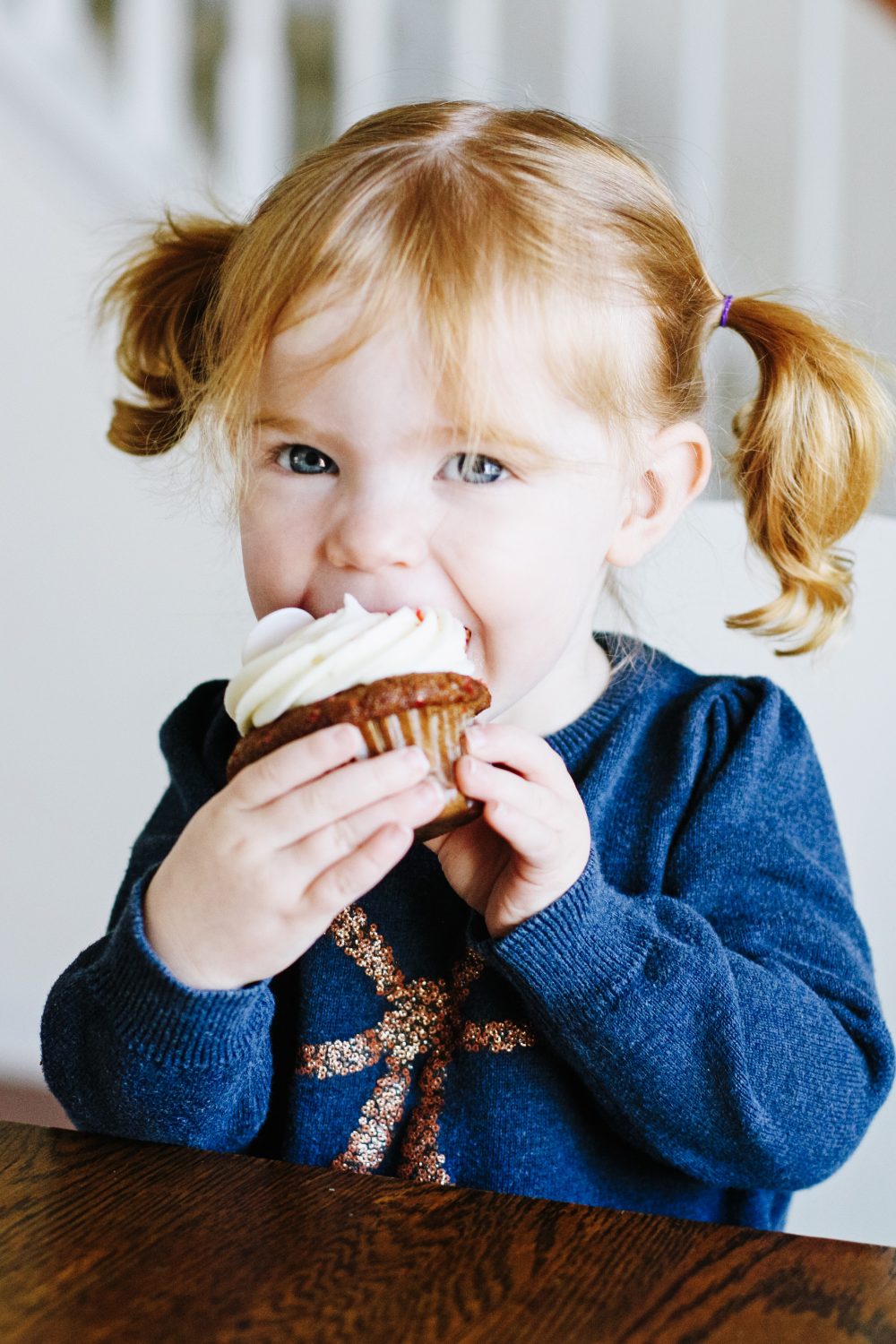 if you liked this post about our valentine's day party, you might also like these post: