If you're looking for a fun date night idea or weekend afternoon with friends, a burger hop is one of my favorites. It's so easy and perfect for lunch or dinner. 
When we lived in Boston, Bart and I, inexplicably, went on a burger spree. After we paid off our student loans and finally were not spending nothing, we somehow got the idea to try as many different burgers as we could (big spending is clearly in our DNA – time to splurge on an $8 hamburger).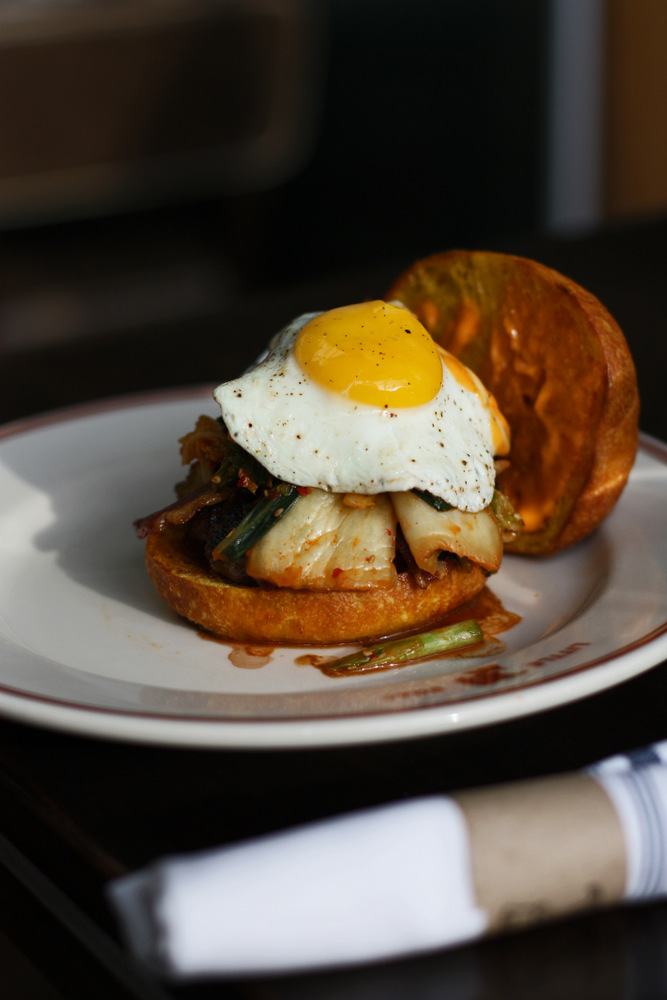 We'd kicked it off with a trip to Mr. Bartley's Burgers in Harvard Square, when Merrick and Philip came to visit.
Later on that year, we had weekend lunches at Five Guys,  b.good, U Burger, and, our favorite, Sullivan's, on Castle Island.
Then, when we got back to Texas, we had big plans to continue our search for the best burger. We immediately found a burger joint around the corner from us that we loved – cheap and fantastic, although, as we learned over time, not entirely consistent.
Then . . . we didn't have any more burgers for a long time.
Until my parents came to visit us in Austin and we went to Hopdoddy where I learned that Landen's husband, Adam, was an enormous fan of burgers too.
So two weeks later, the four of us headed out to eat as many burgers as we could in one evening.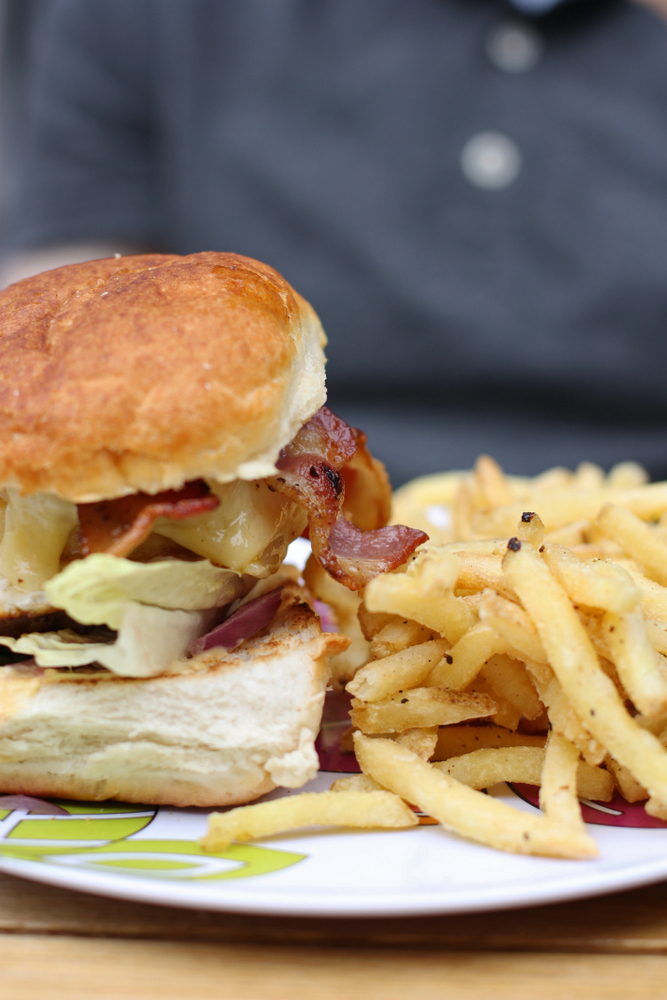 We started at a little place called Moonie's and we ordered a single burger with an order of fries. Adam had brought along a knife and carefully quartered the burger, so we could all have some. It was a little more on the gourmet burger end, with a delicious, slightly-sweet bun, and very nice crispy fries. It was my favorite burger of the evening. Bart thought it didn't have enough sauce and I think it was his least favorite.
Next, a quick trip to Short Stop, which is only a drive-thru, so we picked up a cheeseburger and headed up to Mighty Fine, where we ate our Short Stop burger while we waited for the next burger. Short Stop was a really nice fast-food type burger.
Mighty Fine is one that Bart had talked about for months (his work team use to go to lunch reasonably often and Bart was a fan), but when the burger came, it was by far my least favorite. The patty was a little too thick, and so soft it was like eating a meat pillow. And almost no flavor at all. (The strawberry shake was delicious, though).
Landen and I were delicate little flowers who couldn't get through any more burgers, but Bart and Adam both thought they could handle one more, so we ended the night with them splitting a bacon cheeseburger at Five Guys.
Bart had thought Five Guys was too greasy when we went in Boston, but this time, he declared it the best burger of the night. I desperately wanted to try that burger, but I was so full I couldn't handle even one more bite. What a wimp.
It was a super fun date night and even now, almost a decade later, I still remember it so clearly. It is so different to compare burgers when you actually are eating them one after another, rather than weeks or months apart.
A few months later, we got together four or five couples and headed into downtown Austin to try burgers at another four locations.
Now, as part of our Year of Fun, PLUS living in a new state, you wouldn't be wrong to guess that we have another one the books for this year! This time, we might even make score cards . . .
And then maybe an Ice Cream Hop.
If you liked this post about a Burger Hop, you might like these posts too: