In 2008, I started really looking at picture books again for the first time since I was a child myself.
In the 12 years between then and now, it's been amazing to see how much more diversity is represented in the books that are being published (obviously, there is still a long way to go, but there has been serious progress in the past decade) and I love that as I read picture books with my girls, they can see children from all different backgrounds reflected in those stories.
The books in this list aren't ABOUT diversity – instead, they are stories about childhood, family, and adventures that feature multicultural children.
Add these books to your bookshelves, check them out from the library, and read them with your children so they can see all kinds of children growing up, playing, learning and exploring the world around them.
And if you have other favorite multicultural titles to add to this list, please leave them in the comments – I appreciate so much this wonderful community's help in introducing me to more books I might not find on my own!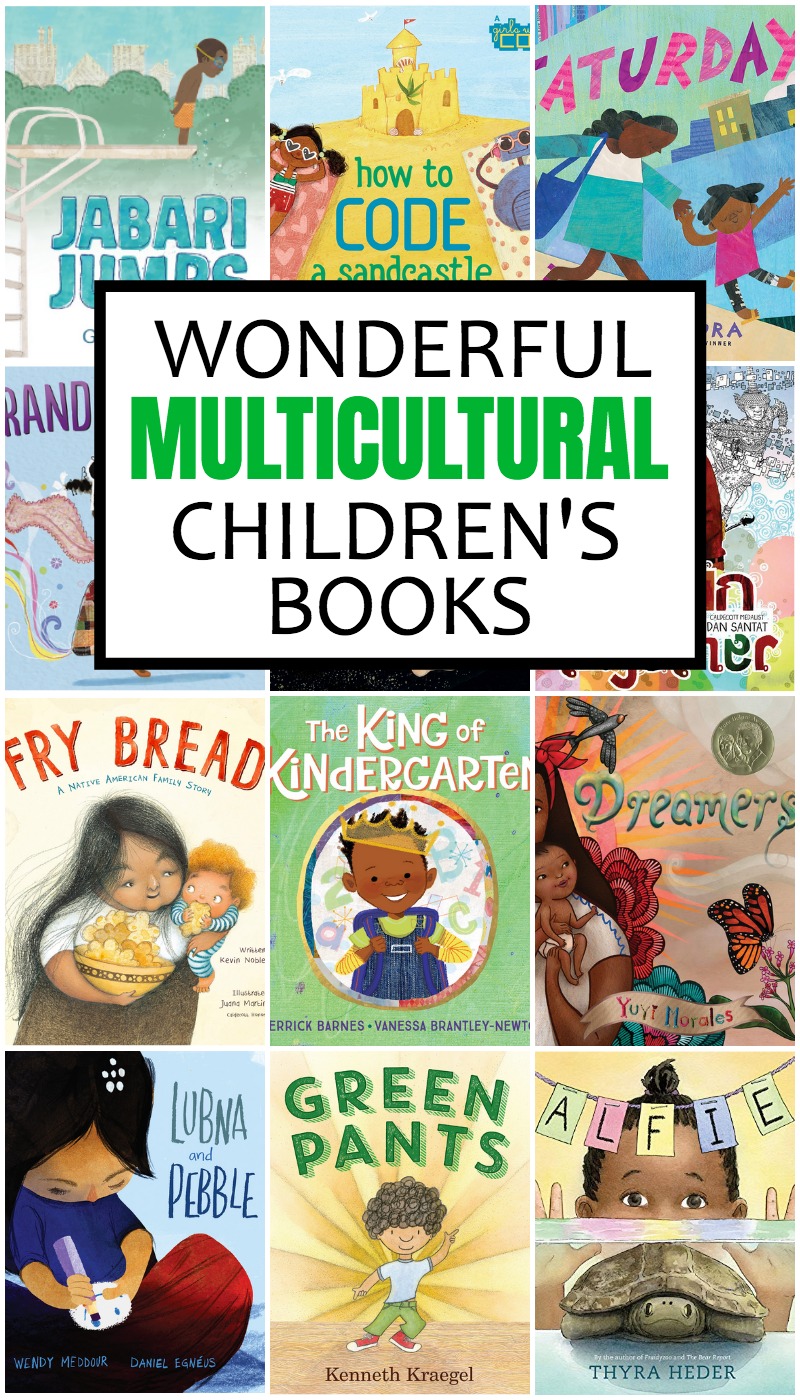 20+ Wonderful Multicultural Children's Books
And if you'd like a printable copy of this list that you can take to your library or screenshot on your phone for easy access, just pop in your email address below and it'll come right to your inbox!
If you're looking for more multicultural picture books, some of my favorite places to find recommendations are The Conscious Kid, Here Wee Read and Joanna Ho Writes.
If you liked this post 20 Wonderful Multicultural Children's Books, you might also like these book lists too: