Since having a second child and the amount of work I've taken on increasing drastically, there are some things I've just given up making from scratch.
The first to go was tortillas. WAY too much work. And I didn't really like them any better than store-bought (actually, my all-time favorite are those store-bought ones that you cook yourself, but they are so laden with trans-fat that I can't bring myself to buy them. Too bad, because they are ridiculously good).
Then, it was bread. Letting myself off the hook for that was a huge relief and I haven't looked back, even though I have a bread recipe I really like.
But one thing I can't imagine that I'll ever give up making on my own is homemade croutons. If you ever see me promoting a brand of store-bought croutons on this blog, you'll know that one of three things is going on. 1) They are the best freaking croutons in the universe, 2) I've become a complete sell-out or 3) I've given up cooking all together.
When I was little, my mom would buy those salad bags with all the components (lettuce, dressing, cheese, and croutons) and they always had about five croutons in there. This is just not right. I always make a TON of croutons, and then Bart and Ella eat about a third of them before I even put them in the salad and then we all have all the croutons we could want in our actual salads. It's a better way to live.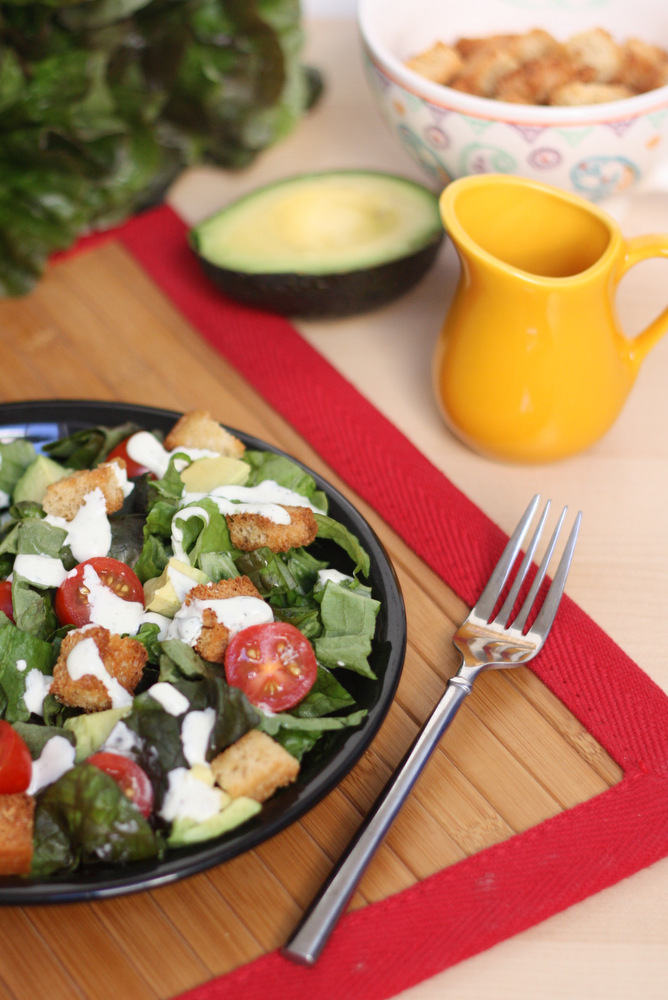 Also, I've noticed that it doesn't even matter what else is in a salad as long as you have enough homemade croutons. It could just be lettuce and croutons, and my family will eat it.
P.S. I can't imagine I'll ever go back to store-bought ranch dressing either. Homemade ranch dressing takes three minutes and it's a thousand times better than anything I've ever bought in a bottle.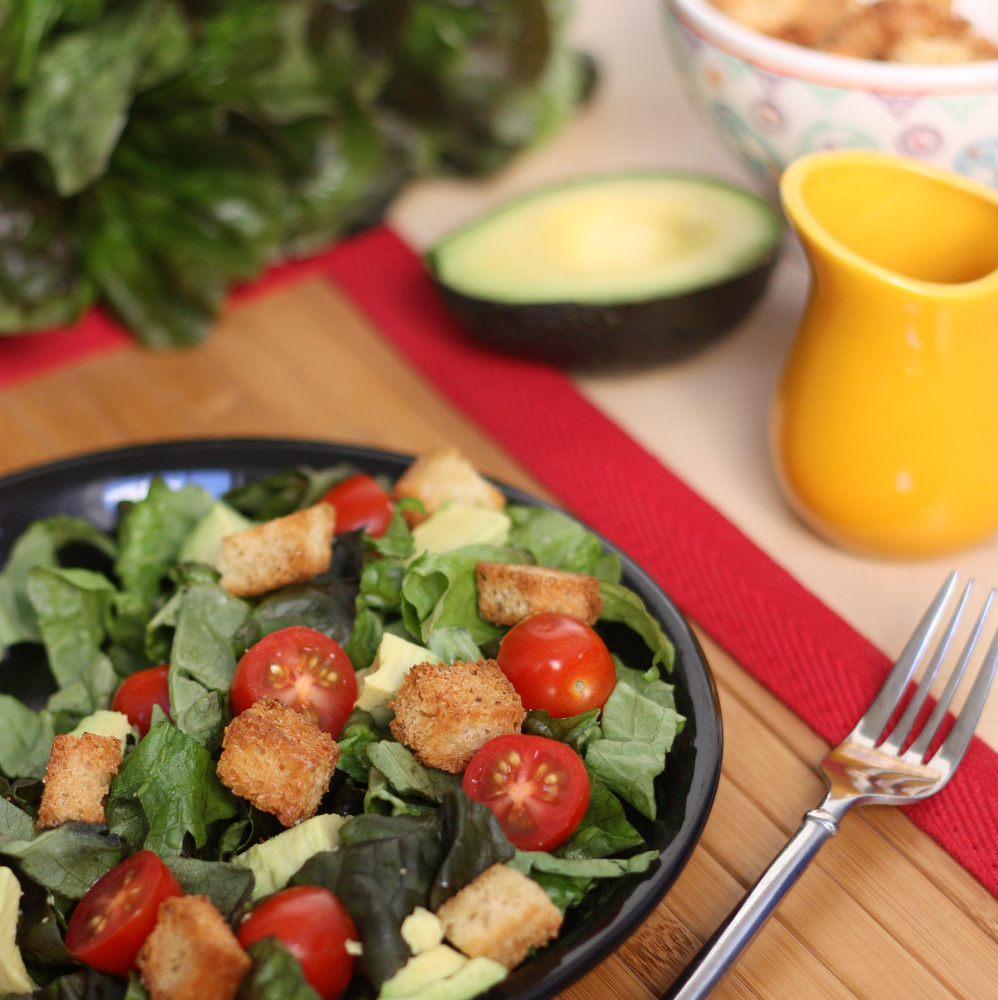 homemade croutons recipe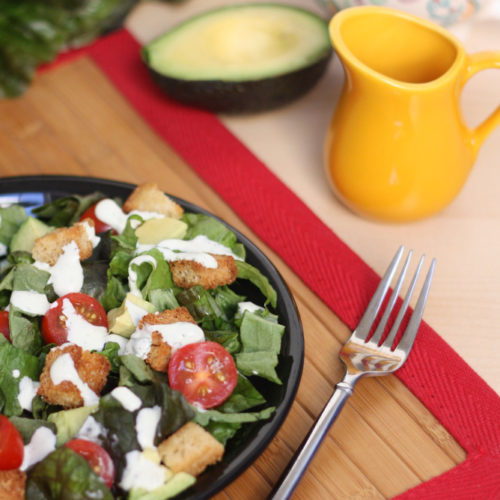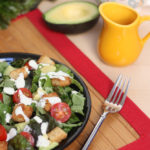 Homemade Croutons
Super easy homemade croutons. Way better than anything you'll buy at the store and a great way to use up the last slices of bread
Ingredients
2

slices

of bread

cubed (I've used everything from french bread to regular slices of whole-wheat sandwich bread)

2

Tablespoons

olive oil

1-2

teaspoons

garlic salt

Pepper
Instructions
Preheat oven to 425. In a 9x9 baking dish, toss together the cubed bread add the olive oil until the bread is evenly coated.

Sprinkle with the garlic salt and pepper to taste.

Bake for 15-20 minutes, stirring once or twice to keep from them burning. Let them cool slightly before adding to your salad.
Recipe Notes
Note: I like to cook mine at 425 because it's fairly fast, but you can bake them at whatever temperature you'd like if you have other things going in the oven. Just keep an eye on them and they'll turn out fine.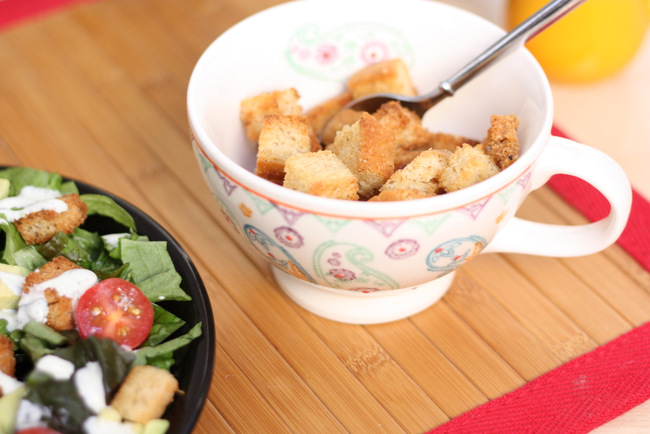 if you liked this post about homemade croutons, you might also like these other recipes: