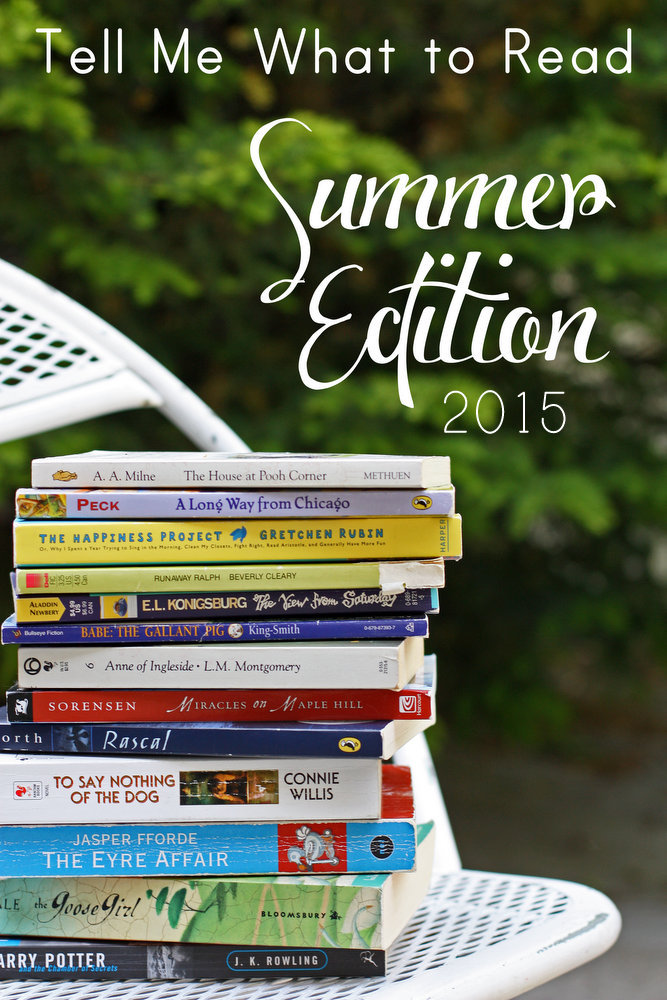 I seriously love reading book lists and book recommendations.
One of my favorite ways to spend down time is searching through book lists and putting as many books on hold as I can until I max out my library card.
So obviously Tell Me What to Read has long been one of my favorite things. I can't tell you how often I go back to look at your recommendations on the previous posts.
I've read about five books in the last ten days (hello, vacation), so I'm ready to kick off my summer reading again.
Suggest something fun (although that doesn't need to mean chick-lit – I'm up for non-fiction, memoirs, young adult, middle grade, AND chick-lit), and I'll pick three to read in June, July, and August.
So! Your job: Comment with the title of a book you think I should read.
My job: I'll choose three from the suggestions and announce them next week.
I'll read one a month – June, July, and August. Feel free to read along.
I'll write a review of each one here. Even if I hate the book, I will not hate you.
And . . . go! My library card is at the ready.