You know we're absolutely obsessed with our Yoto Player. Make that. . . Yoto PlayerS since we now own 4 of them.
(If you're curious about the Yoto Player, I have a whole post about it here and a post here about the Yoto Mini).
And every time I talk about them, I get asked about Yoto Club and if it's worth it.
Well, you know I can't ever resist a little research into things like this, so in December, I signed up for an annual membership.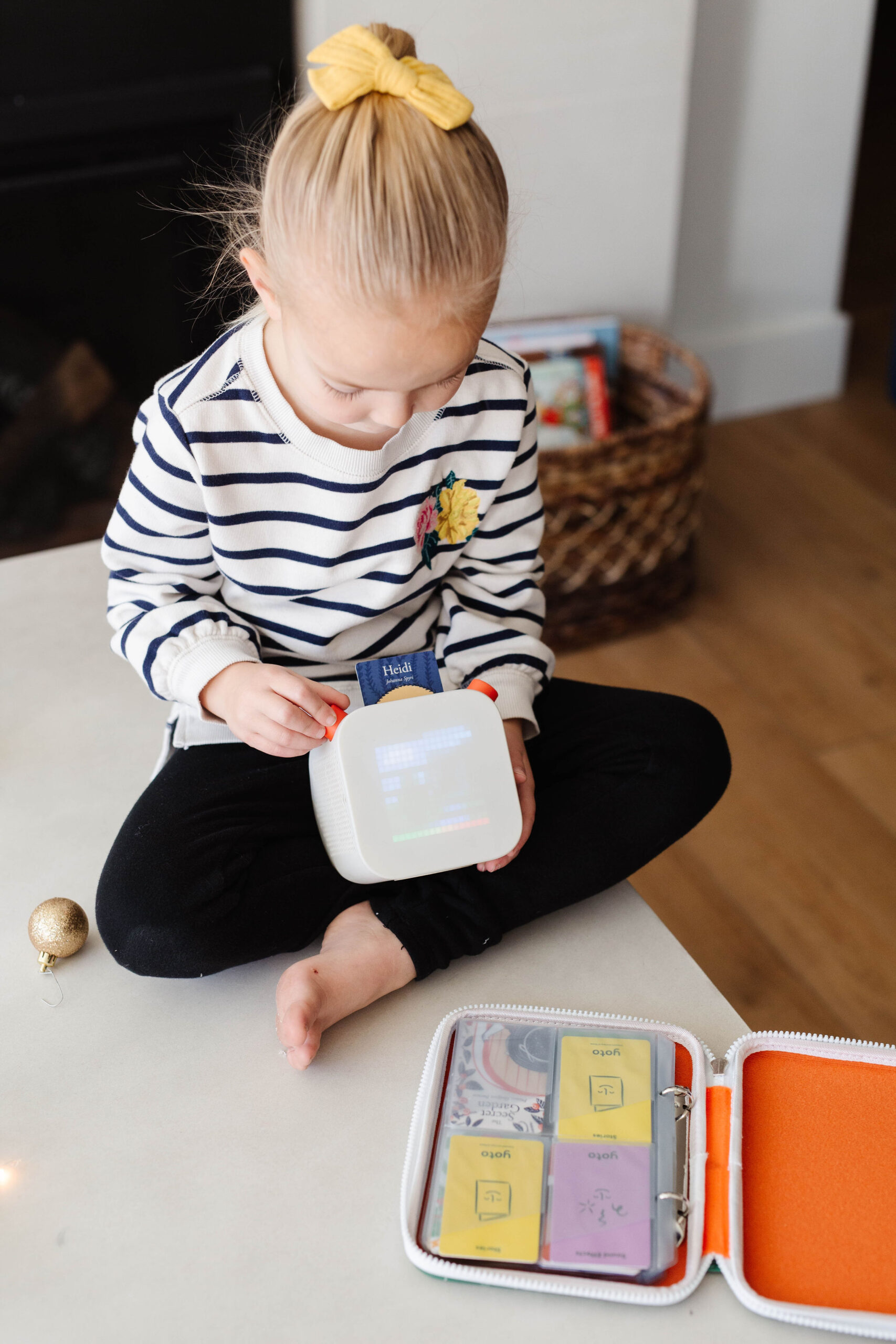 The cost of Yoto Club is $9.99 per month or $99 per year (which works out to $8.25 per month and is a 21% discount over doing it month-to-month).
The original reason I signed up for Yoto Club was because I was ordering some cards and the shipping was absurd ($10 for one pack of cards). You CAN get free shipping if you spend over $50, but I wasn't buying that many cards.
Suddenly, the idea of paying $9.99 for a month of Yoto Club and getting free shipping on my order, PLUS 10% off my order AND two free Yoto cards felt like a no brainer.
So, if you're making any sort of order from Yoto, it very likely makes sense to sign up for Yoto Club first and then make your purchase because you'll get that 10% off and free shipping, plus the membership cards.
(Or if you're not ready to commit, you can use my link here and it'll give you 10% off your player and first order).
The best news is that they recently made some updates to Yoto Club and it's even better than before. The cost is still the same and you still get the 10% discount and unlimited free shipping, but the Yoto Club cards situation is way better.
Previously, there were ten options each month and you could choose during a designated time slot which two of those ten you wanted.
Now? There is no selection time and you can choose Club cards whenever you want and they'll ship immediately (the delay used to be several weeks between choosing and shipping).
Even better, the selection of cards has become MUCH larger – I just counted and there were 102 options to choose from! So you're much more likely to be able to find two cards you REALLY want.
You also can accrue Club Card credits for up to 12 months so if you want to save them up and get a bunch for a birthday or Christmas, you can absolutely do that!
Basically, all the best parts of Yoto Club have remained the same, but now it's even easier to get great cards.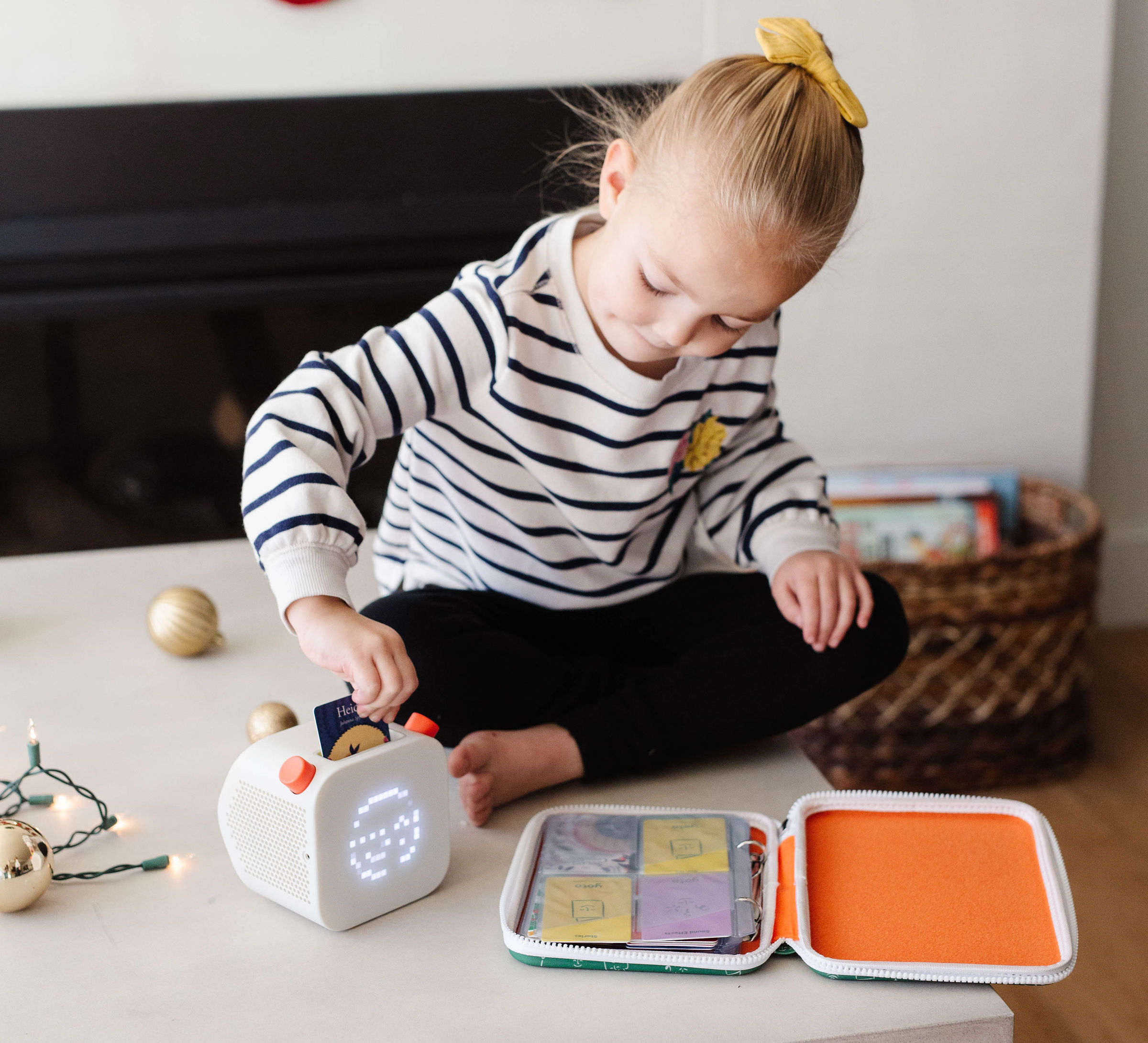 It's pretty straightforward and with the annual membership, it means you're getting cards for $4.13 each. With a monthly membership, they'll be $5.00 each which is also excellent savings, since many of the cards are more like $9-12 each.
Any questions about how the Yoto Club works? I'm happy to answer!
if you liked this post about yoto club, you might also like these other posts: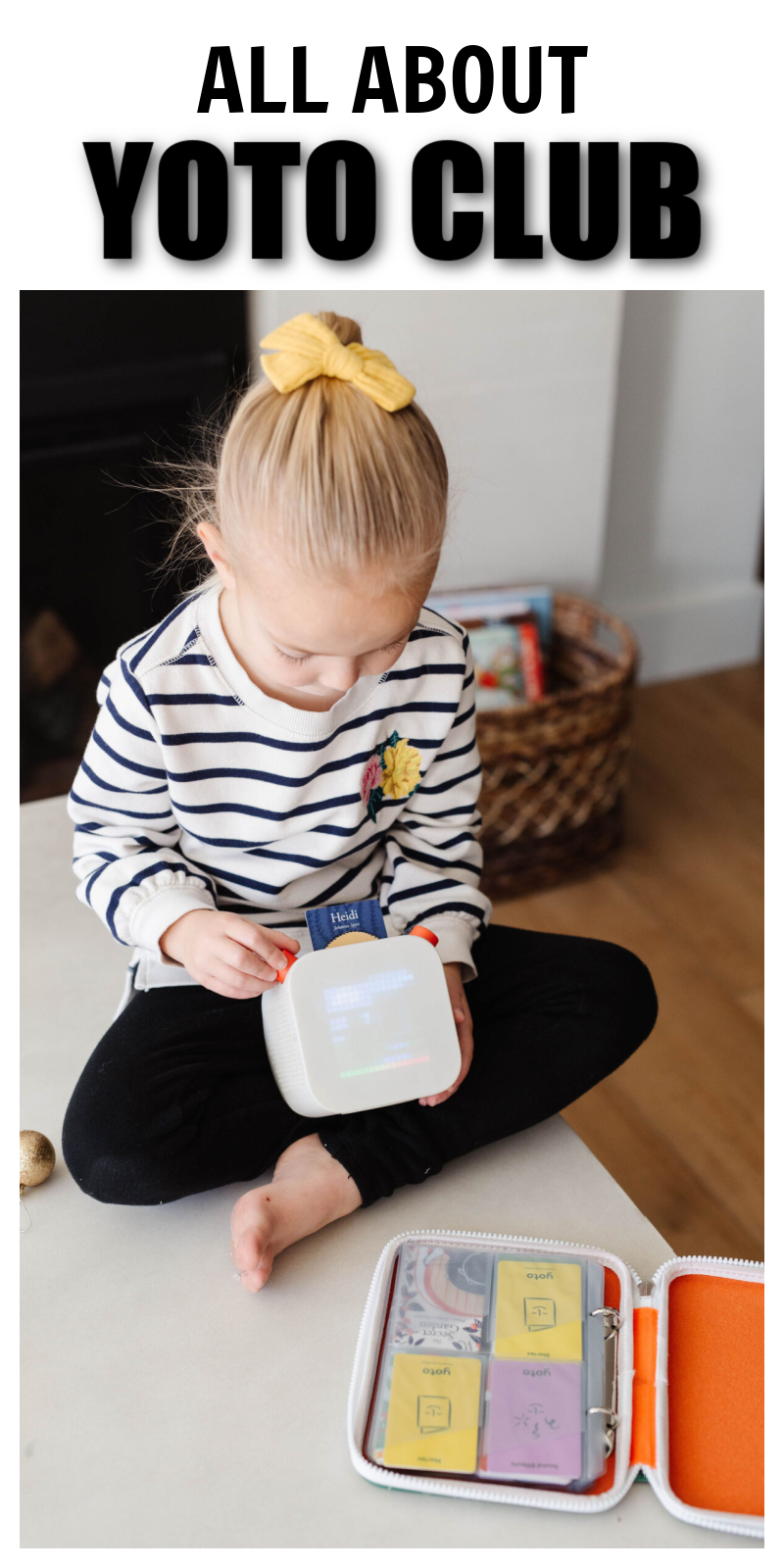 Photos by Heather Mildenstein