Every year, THE single most popular gift guide on my blog is what we're actually giving our girls for Christmas.
It's one thing to share a list of ideas – it's another to share what you're really wrapping for your own family under the tree.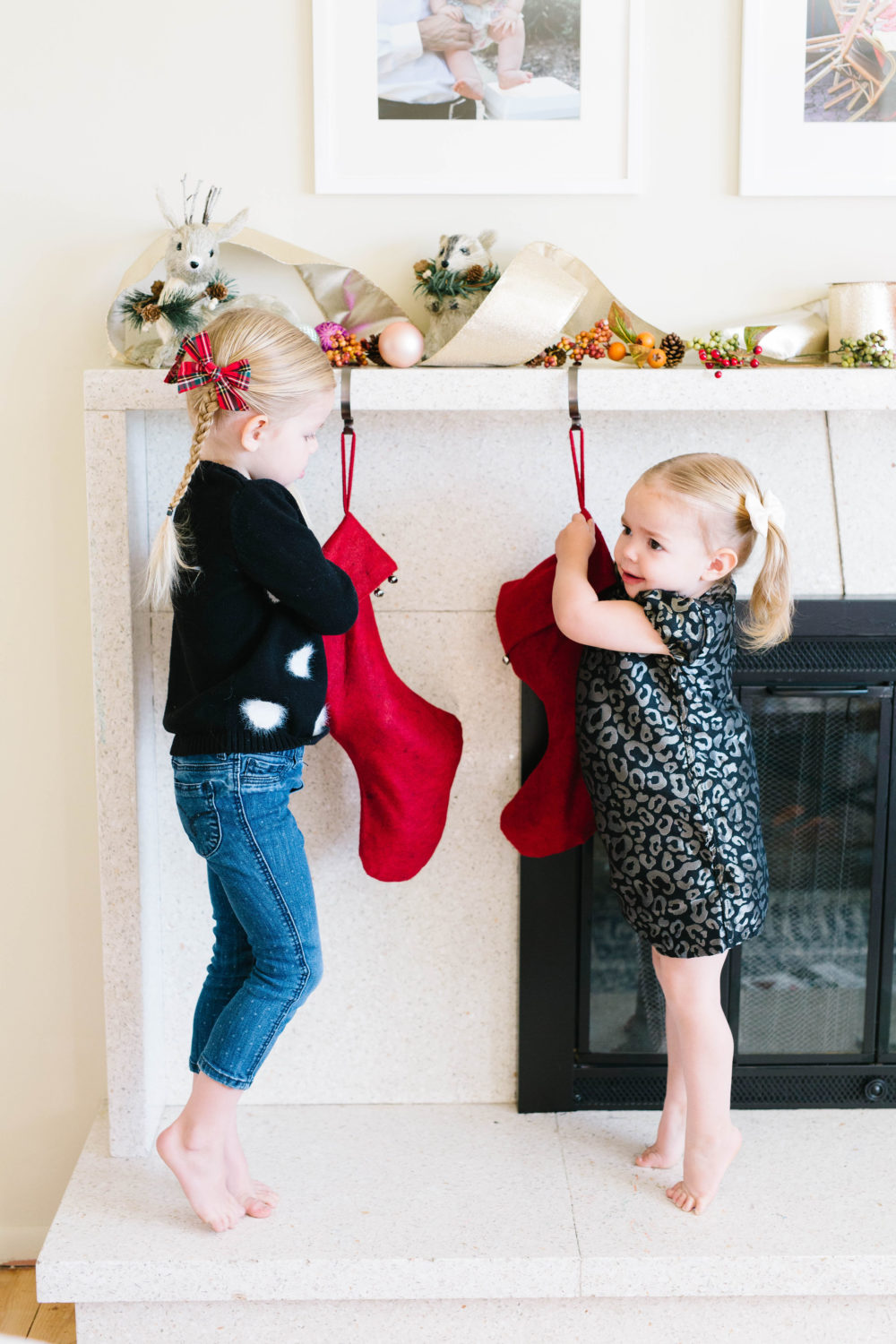 Like most bloggers, I use affiliate links when possible which means that I earn a tiny percentage for purchases made through the links in my posts. This doesn't change the price you pay for any items. I also have relationships (past or present) with some of the businesses included on this list, including Kiwi Crate, Zappos and Highlights. I personally choose all the products on all my gift guides – consider yourself disclaimed. 
Gift ideas for girls
FAMILY GIFT
Trampoline. All four of our girls requested a trampoline on their Christmas lists. We had one in Arizona and they've missed it terribly since we moved. We won't assemble it until spring, but it'll be a fun surprise on Christmas morning and something to look forward to when warm weather comes again.
For Ella (who is TEN and a half) 
Bluetooth Headphones. She's been BEGGING for a pair of these since school started and she's going to be thrilled to see these show up under the tree this year!
A year of Kiwi Co. I renewed everyone's Kiwi Co subscription for Christmas. Ella has been doing the Doodle Crate this fall and absolutely LOVES it. You can use the code EDR for 50% off your first month of any of the Kiwi Co lines!
New Backpack. Ani got a new backpack this fall because her zipper ripped the first week of school. Ella's backpack was perfectly fine, but a bit small for all the things she now has to take to school including a laptop every day, so she's requested a new one.
Ski Bib. Ella is so excited about ski season this year. She really caught the bug for it last year and she and Bart skied together quite a bit between Christmas and February. She's outgrown her ski bib and needed a new pair.
Monopoly Deal. It's not Christmas at our house without a new game and this is a total winner (I included it on my $5 gift guide this year!) that we don't own. Expect to see us all holiday break playing this!
Hula Hoop. In our most recent monthly meetings with each of our girls, we asked them to bring us a list of things they might want for Christmas. Every single one of them mentioned a hula hoop, so we're getting them each one. Easy $5 of happiness.
For Ani (who just turned eight) 
Bluetooth Headphones. After I found out that the kids headphones we had weren't as good at volume protection as I thought, I put a new pair for each of the girls on my list.
A year of Kiwi Co. Ani gets the classic Kiwi Crate and it's just perfect for her. You can use the code EDR for 50% off your first month of any of the Kiwi Co lines (P.S. These are a great gift to request from grandparents if they're asking for suggestions!).
Set. Another game we love but don't own.
American Doll Horse. We have an IMPRESSIVE array of American Girl dolls and accessories (my sisters and I had them growing up and I have SO MANY outfits). This will be a fun addition for them.
Disney Embroidery Set. As you may know, Ani is super into all things crafty and art related and when I spotted this embroidery set, I knew she'd be a fan!
Hula Hoop. And . . .here's Ani's hula hoop.
For Star (who is almost SIX) 
Bluetooth Headphone. And a pair of bluetooth headphones for Star.
Kiwi Crate.  She's loved the Koala Crate and although she could probably handle the Kiwi Crate, she really enjoys having the same level as Tally so they can do their projects in tandem.
Trailblazer Shirt. Star LOVES a soft cozy t-shirt and nobody makes better ones than Piccolina. I got her the one with Rosa Parks on it (and you can use the code READING20 anything on their site. Their leggings are also AMAZING).
Horse for American doll. I know that with Ani getting one, Star will enjoy hers much more too when they can play with them together. We may get one for Tally for her birthday in February.
Play kitchen. We had a play kitchen when Ella was little but gave it away during one of our many moves. But now is the moment when I think Tally (and also her sisters) would just LOVE one. This is probably the Christmas gift I'm most excited about this year. Also, it's more than $100 off right now!
Hula Hoop. Did I already mention everyone is getting a hula hoop?
For Tally (who is almost fouR) 
Wired Headphones. Tally is my only child who doesn't own a pair of headphones and she's been asking for them for AGES. I won't lie – I can't wait to see her face when she opens them!
A year of Kiwi Co. She gets the Koala Crate and I think it's the perfect level for her. You can use the code EDR for 50% off your first month of any of the Kiwi Co lines.
Slippers. Tally spotted these glitter slippers at Target a few months ago when we were there together and couldn't stop talking about them. Naturally, I immediately put them on my mental list of Christmas gifts for her.
Highlights Magazine. The other girls all get their own magazine subscription and every month when they come, Tally is a little bit devastated. Right now, it's the lowest price of the year for Highlights Magazines, so I snagged her a subscription to High Five. 
Play kitchen. You already knew about the Play Kitchen because of Star. I'm probably more excited about this than they will be.
Hula Hoop. And one last hula hoop.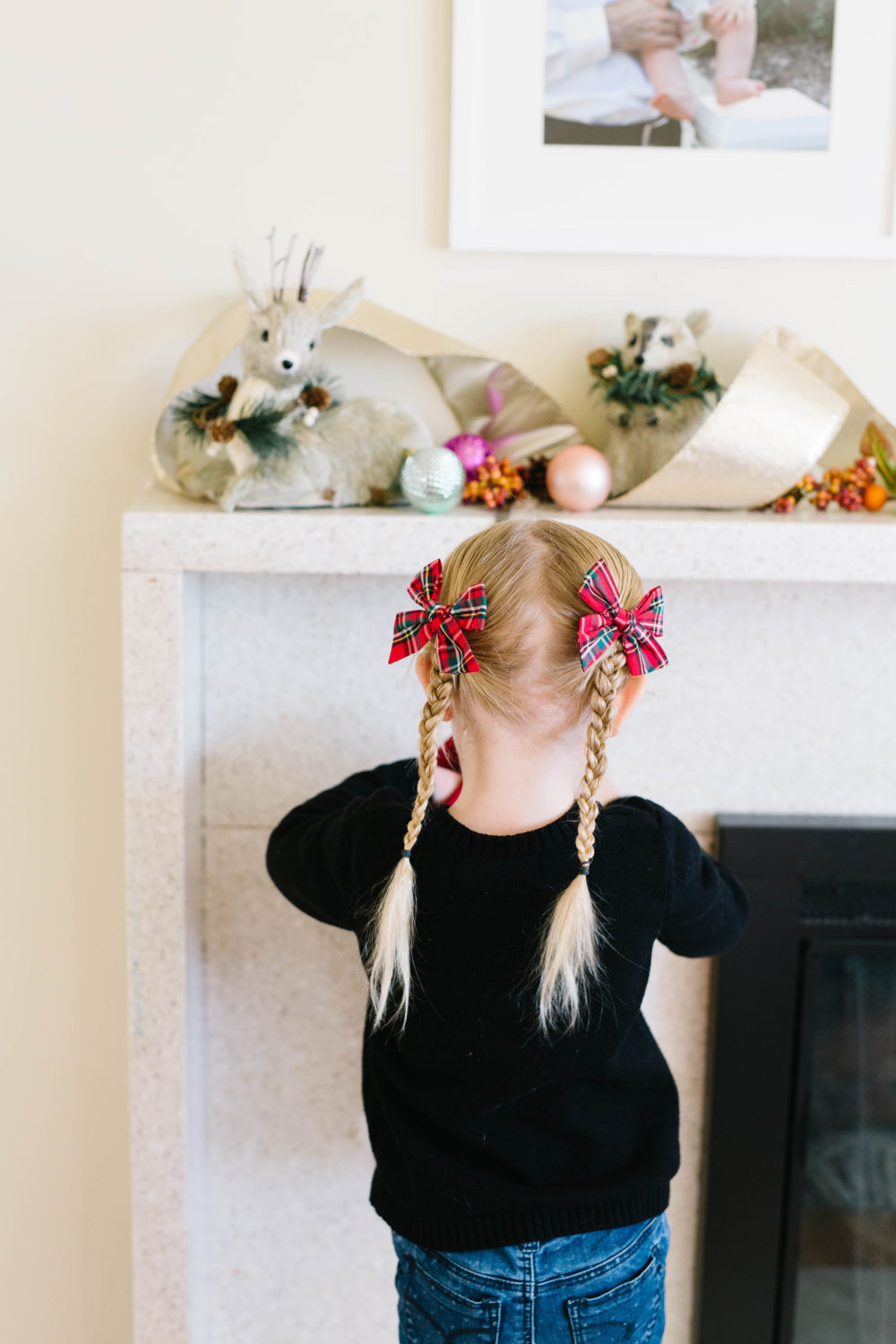 And of course, what's Christmas without stocking stuffers? Here's what we're getting for them (and I talked more about how we do stockings in this post):
STOCKING STUFFER GIFTS FOR GIRLS
Hidden Picture books. My girls LOVE Hidden Pictures and they're the perfect winter activity. This one comes in a set of four, so it's easy to roll each one up individually, tie with a ribbon and tuck into their stocking!
Stick On Earrings. My girls all asked to get their ears pierced for Christmas this year (not happening) but I figured they'd all love some stick-on earrings. My friend Ashley recommended this set so I'm trusting her on it!
Stamp Markers. I remember these from my childhood (although not emojis, obviously) and I'm planning to order two packs and break them up into sets of 5 for each stocking.
Kitty Spoons. My girls LOVE a spoon when they drink hot chocolate or smoothies or . . .basically any beverage. So these little kitty spoons that hook onto the side of your cup are going to be a huge hit. Bonus that they come in four different colors so each girl can have their own color. Also, they're about 50% off right now!
Golden Coil Kid Planners. I love Golden Coil planners and I just about DIED over the cuteness of their kid version. They come in a four pack and are the perfect size for tucking into a stocking.
Candy. I mean, what's a stocking without candy? I usually do special candies, including a Pez dispenser (weird family tradition), tic tacs, and Lindor balls.
Pringles. While Pez is a funny family tradition for my family in our stockings, Pringles is Bart's family's thing. I don't think it would feel like Christmas to Bart without a can of Pringles in his stocking!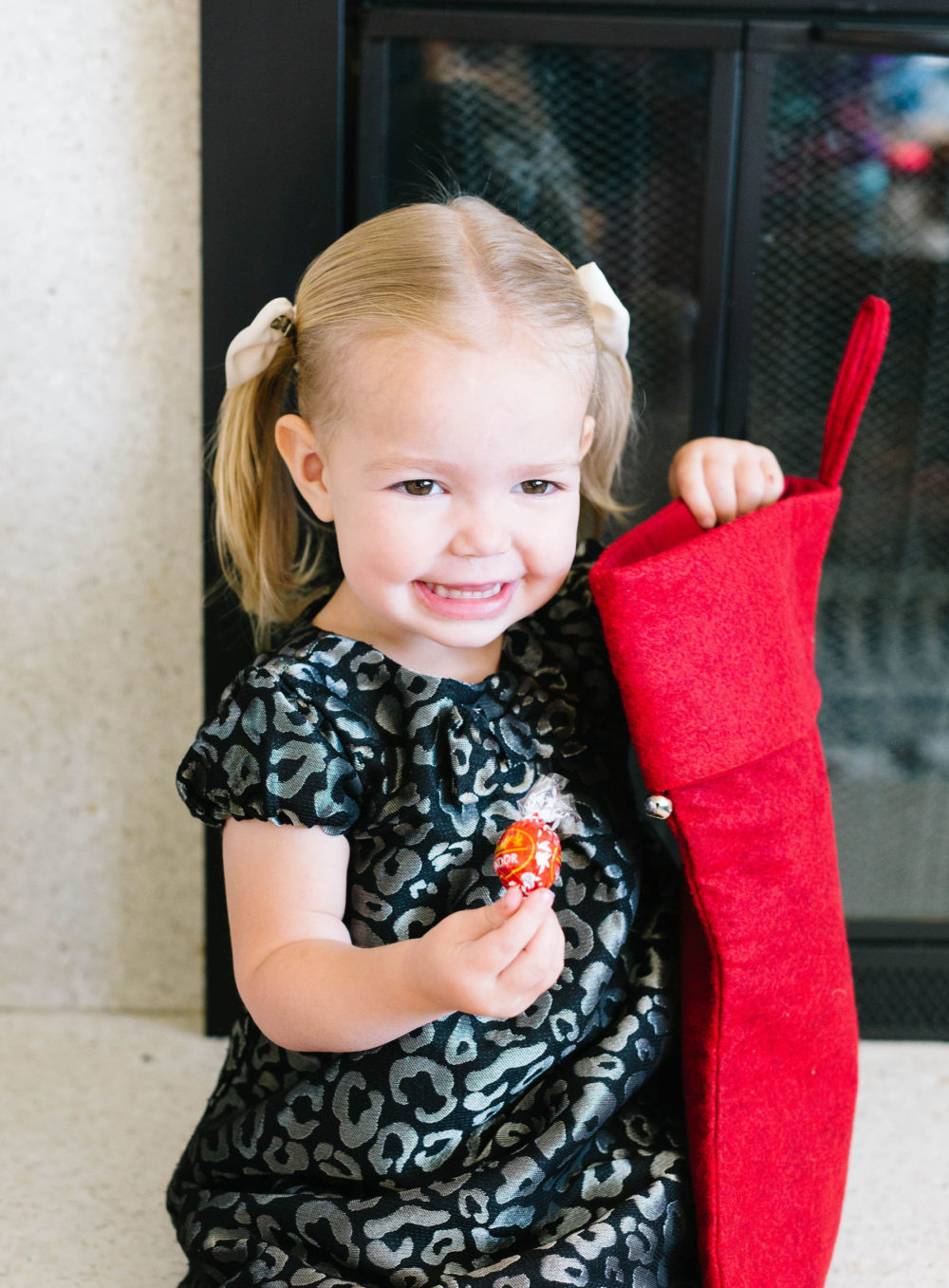 I'd love to hear what you're getting your children this year – I love seeing people's actual lists!
And if you're interested, here's what we got the girls last year, in 2018, in 2017, in 2016 and 2015!
If you liked this post about Christmas gifts for girls, you might like these posts too:
Photos by Heather Mildenstein