Happy Saturday!
This month is flying by – I can hardly believe it's less than two weeks until Thanksgiving!
There are some great book deals going on right now AND the Audible Plus deal is still going on, so if you haven't grabbed that, this is a great time to take advantage of that!
Hope you have a fantastic and safe weekend!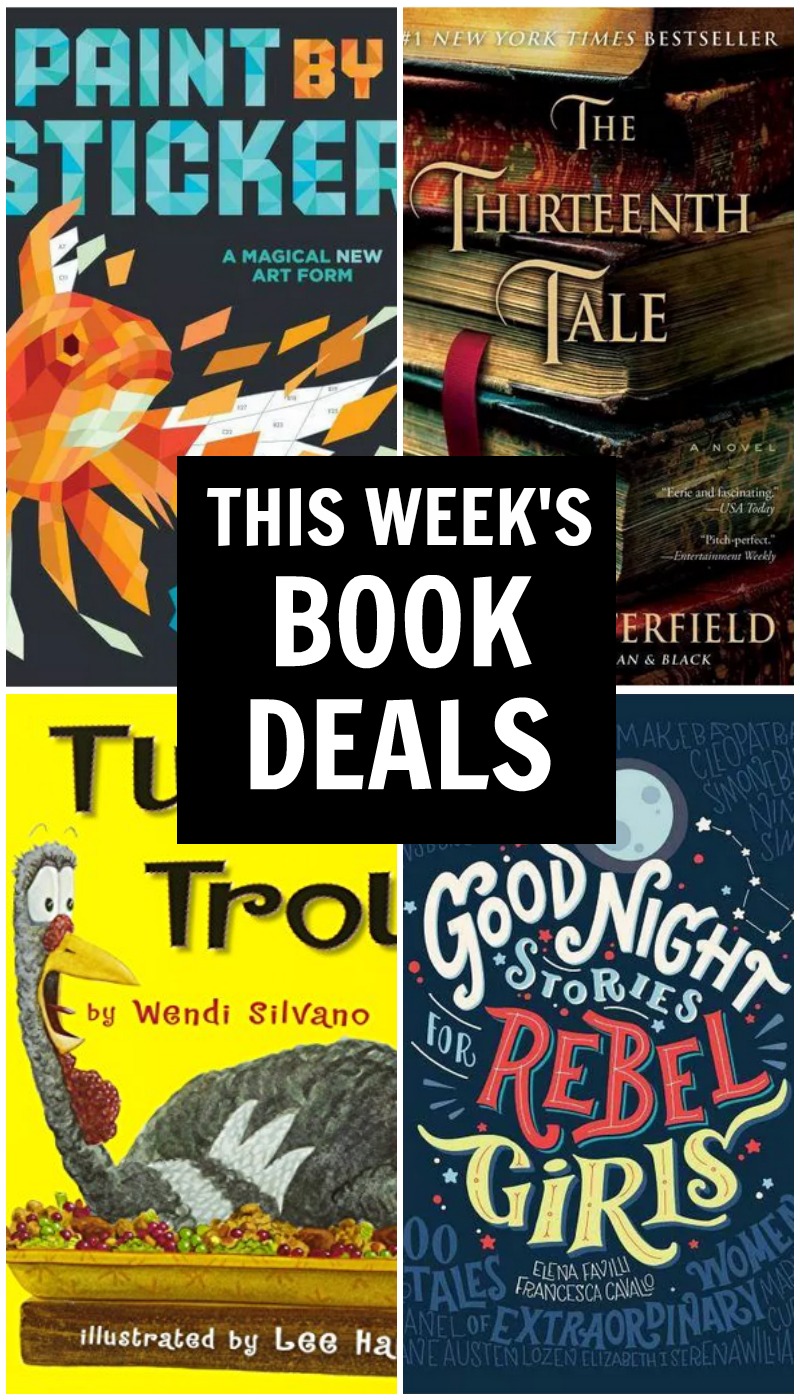 4 Great Weekend Book Deals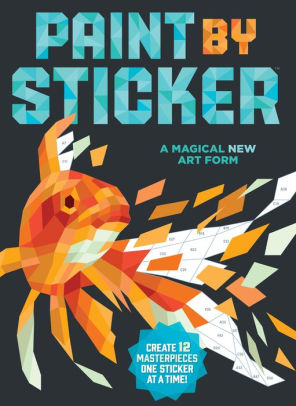 Paint by Sticker: Create 12 Masterpieces One Sticker at a Time!
This one is still on sale (and now includes an extra 45 cent off coupon!).  You know my girls are OBSSESSED with the Paint by Sticker books and this is the cheapest price I've seen on the adult ones. My 7 and 10 year olds prefer the adult versions to the kid ones and this is definitely stock up price for all the cold, indoor weather coming our way.
Turkey Trouble by Wendi Silvano, illustrated by Lee Harper
This fun picture book is more than 10 years old but we read it for the first time last year and my girls thought it was HILARIOUS as the turkey tries to avoid detection by disguising himself as other farm animals in an attempt to NOT be the main dish. At 50% off, this is a no-brainer to add to your Thanksgiving book collection.
The Thirteenth Tale by Diane Setterfield
This bestseller was one of the first books I read after I finished my undergrad degree and started reading in earnest again. It definitely has that Gothic feel to it and so many unexpected twists. Vera Winter is a famous novelist and has never told the real story about her life until her death is approaching and she asks a young woman she doesn't know to be the one to write her real biography. Totally gripping – you can see my full review here.
Good Night Stories for Rebel Girls by Elena Favilli & Francesca Cavallo
If you love a story collection where you can listen to just one or two a night or on a car ride, this is the PERFECT collection, read by a seriously impressive cast. The audiobook is on sale through LibroFM – if you're not familiar with LibroFM, I have a whole post here about how it works, plus you can get a free audiobook here!