Want to try out Audible Plus? Right now you can get it for 6 months for only $4.95 a month! 
I wrote a whole post about Audible Plus when it first came out and my initial impression wasn't that favorable.
But then I bought a year long membership to Audible Premium Plus during their Prime sale and we've been using it NON-STOP.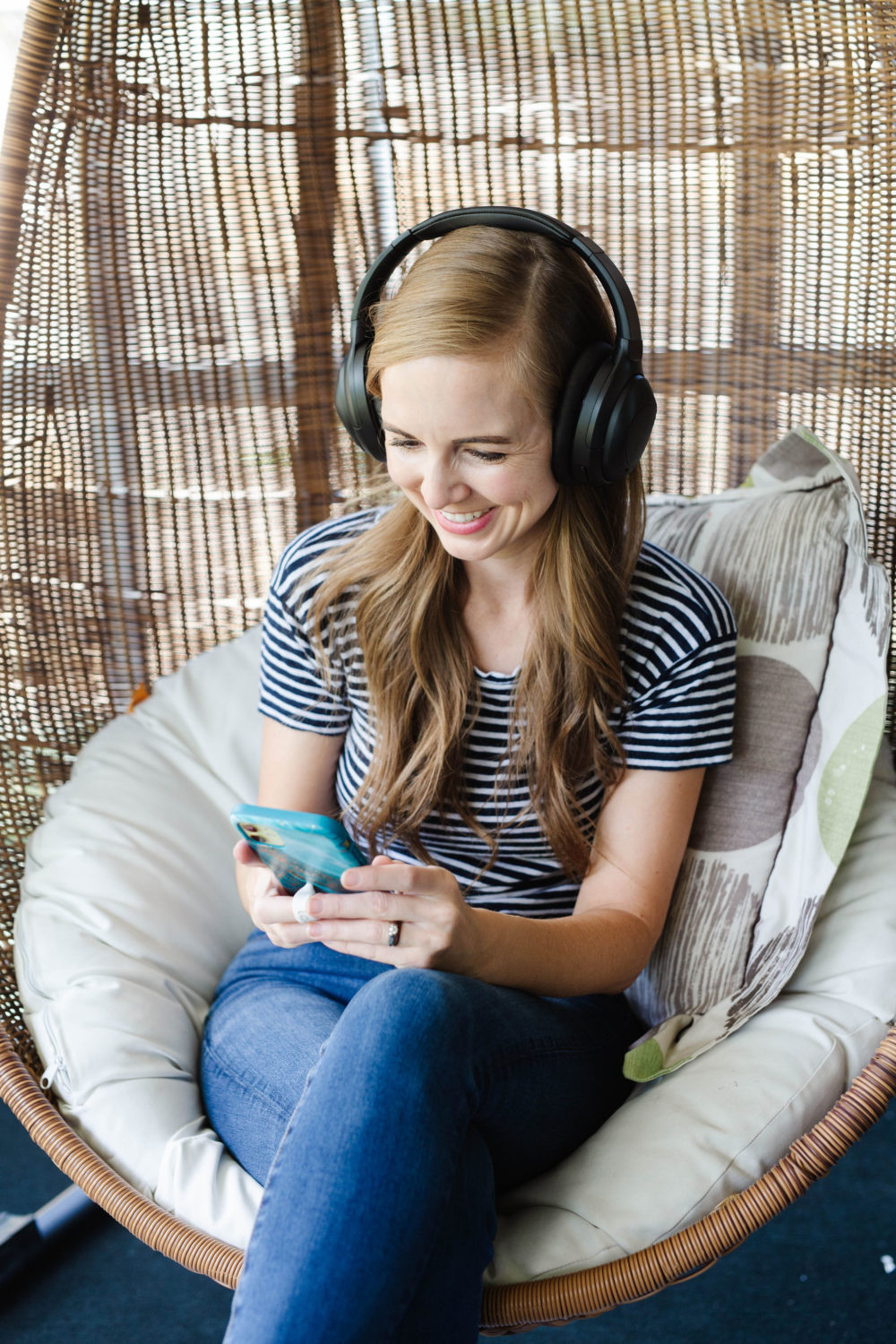 I bought Echo Dots for my big girls' rooms and was hopeful they could use Hoopla to listen to library books on it, but the Hoopla skill is atrocious and I had zero success making it work.
They can obviously listen to library audiobooks if I connect my phone or another device to their Echo Dot but if I want them to just be able to turn something on without a device or my help, Audible Plus is FOR SURE the easiest option and I'm grateful every day that we have it.
(By the way, if you're worried about your child having access to the whole Audible Plus library without your oversight, Audible Plus books have to be added to your library through the Audible app for them to be accessible via the Echo. The girls and I went through the Audible Plus catalog together a few weeks ago and added 20-30 titles for them to listen to).
I also love that there are so many story options that I can grab for Tally to listen to – we took a little drive to IKEA this week while the girls were all at school and she and I both enjoyed listening to the BBC collection of Jack And The Beanstalk & Other Stories, which was nearly an hour long and very well done.
Anyway, all of that is to say that while I still don't think Audible Plus is perfect (it's not the easiest to search), for our family it's definitely worth having.
And right now there is a crazy good deal on it!
You can get a membership to the Audible Plus catalog (unlimited listening to everything included in the Plus catalog) for $4.95 per month and you'll get that price for 6 months.
This is a SMOKING deal – there are more than 11,000 books in the catalog (although there are certainly MANY that you won't be interested in at all) and there are no limits to how many of them you can listen to or add to your library!
I'm working on a list of the best books included in the Audible Plus catalog and hope to have that up in the next few weeks, but I don't know if this deal will still be going on by then, so grab it now while it's so inexpensive!
And if you have questions about Audible Plus, let me know and I'm happy to try and answer!
If you liked this post about this Audible Plus deal, you might like these posts too: