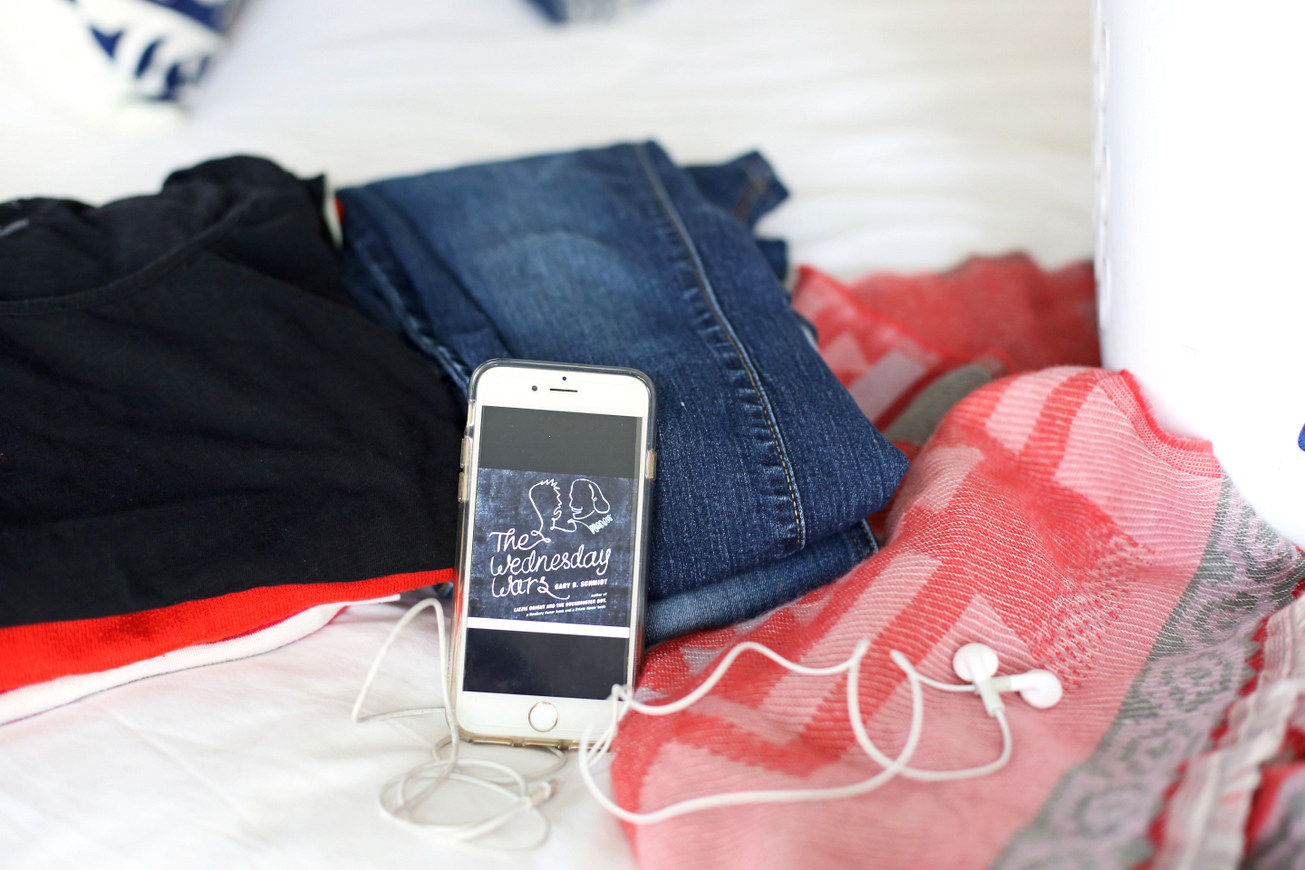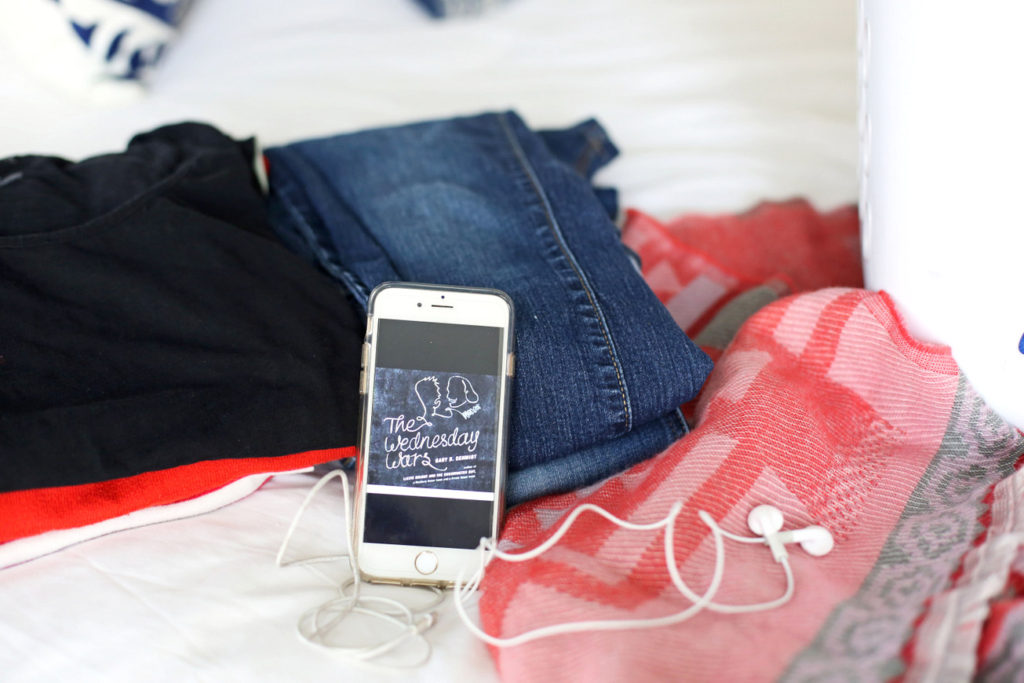 This post is sponsored by Audible
This week, Ella somehow got it into her mind to interview everyone in the family.
She made a long list of questions (favorite pie, favorite breakfast cereal, favorite animal, etc) and proceeded to ask everyone in the family for their answers in private, before sharing everyone's responses with the whole family.
It was pretty easy for me to answer most of them – my favorite color has been blue for as long as I can remember and Cinnamon Toast Crunch and Cinnamon Chex are my all-time favorite cereals – but when she asked for my favorite book, I felt that familiar sense of overwhelm.
Out of all the books I've read in the last 30 years, how could I possibly pick a favorite? It's basically impossible.
But if I absolutely had to pick one single favorite book, I'd probably pick The Wednesday Wars.
I first read it when it in 2008 and I just loved it.
So much so that a year later, I got the audiobook so Bart could listen to it.
And . . . then I ended up listening to it too.
It's rare for me re-read a book and even more so to do it in such a short timeframe, but I couldn't resist reliving the story through Joel Johnstone's narration.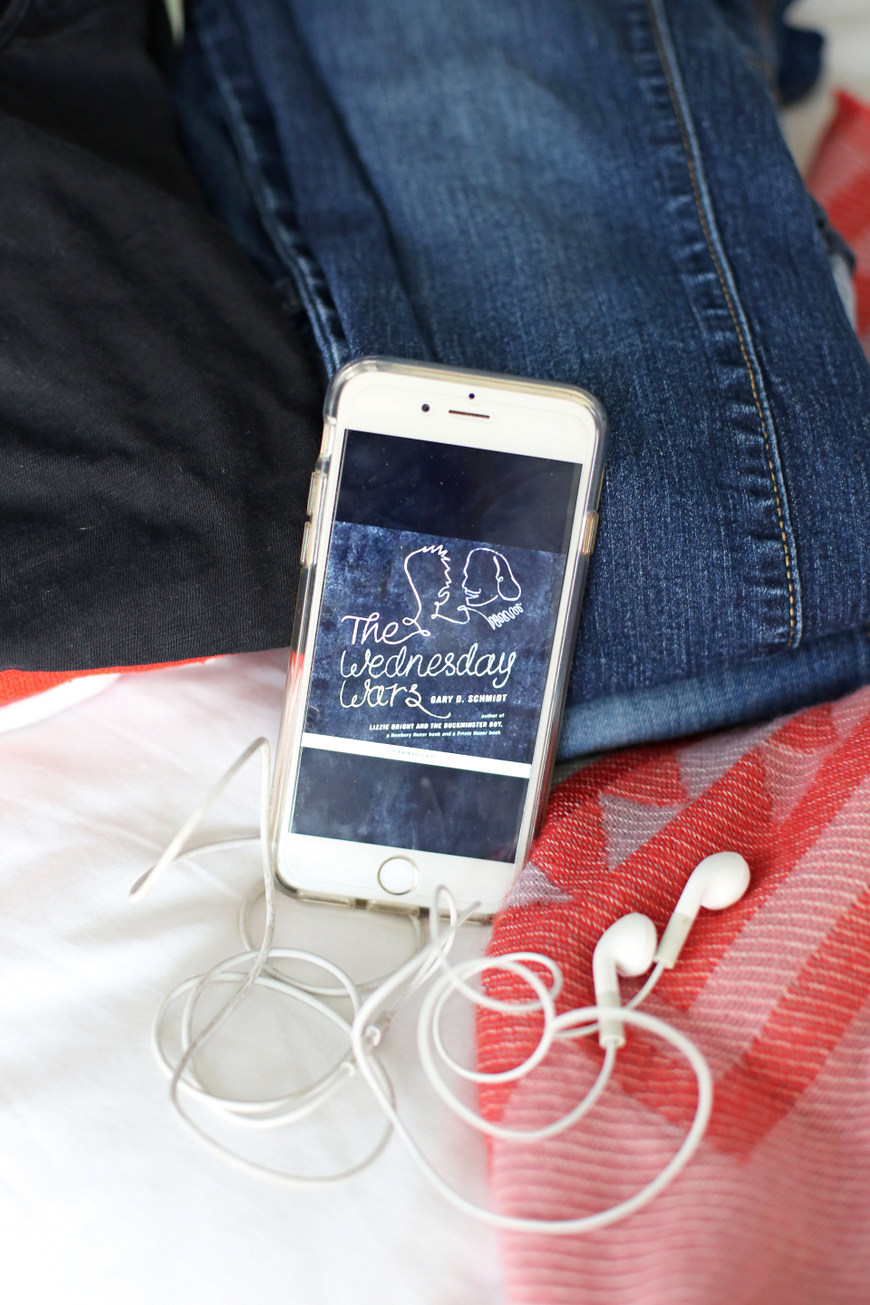 The Wednesday Wars is the story of Holling Hoodhood, who is starting seventh grade in 1967 as the Vietnam War rages in the background of everyone's lives.
But Holling has bigger things to worry about than a distant war, like the fact that his teacher, Mrs. Baker, obviously hates him. How else to explain why she makes him study Shakespeare every Wednesday afternoon while the rest of the class attends either Catholic or Jewish religious classes.
And it's hardly just that one terrible thing.
There's also his hard-to-please father, a couple of escaped rats living in the ceiling of the school, and a school bully. Just to name a few things weighing on Holling's mind.
I'd already loved the book, but when I listened to it, Joel Johnstone brought a whole new life to the story. I kept thinking, "I can't believe this is actually an adult reading this – he is a PERFECT 13-year-old boy."
I'm a pretty fast reader and so, even listening at double speed usually means it takes me longer to get through an audiobook than reading a book on paper. Which means that often an audiobook sticks with me more than a physical reading experience.
I can remember so clearly where I was or what I was doing during parts of hundreds of different audiobooks.
A few months ago, for instance, Ella was listening to Ms. Rapscott's Girls and I knew within about three words that the narrator was Katherine Kellgren. Her voice instantly took me back to the months I spent listening to the Bloody Jack series as I drove back and forth to my elementary schools while we lived in Boston.
If there is one thing I've learned from listening to so many audiobooks over the past decade, it's that the narrator can make or break an audiobook.
I love that, on Audible, the ratings are based both on the book AND the narration, because I've learned that a terrible narrator can kill a story I might have otherwise enjoyed.
Likewise, I've listened to many books where I thought, "I'm not sure I would have loved this nearly as much if I'd read it myself, but this narrator brought the whole thing to life."
As soon as I finished The Wednesday Wars, I looked up what else Joel Johnstone had narrated and listened to (and sobbed my face off while doing so) Drums, Girls, and Dangerous Pie, which was fantastic.
You can try out a free 30-day trial of Audible and get a free book to listen to. Audible has the most enormous collection on the planet (I've used a ton of different audiobook services over the years, and no one else comes even close to Audible – they are the gold standard of audiobooks).
And if you end up staying way more on top of your laundry or dishes or ironing or vacuuming than you normally would because you want to listen to a little bit more of your audiobook, well, you can thank a great narrator.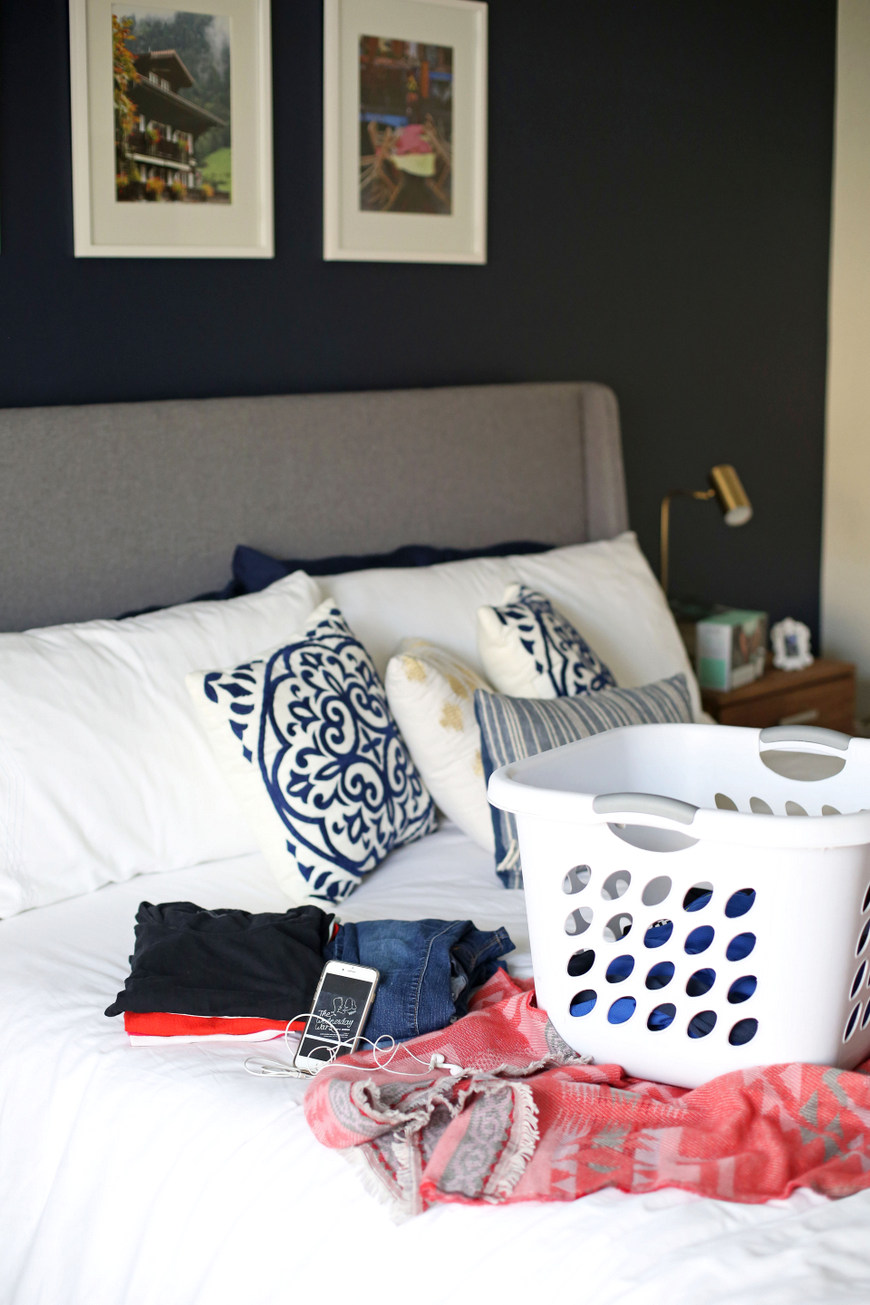 This is a sponsored conversation written by me on behalf of Audible. The opinions and text are all mine.