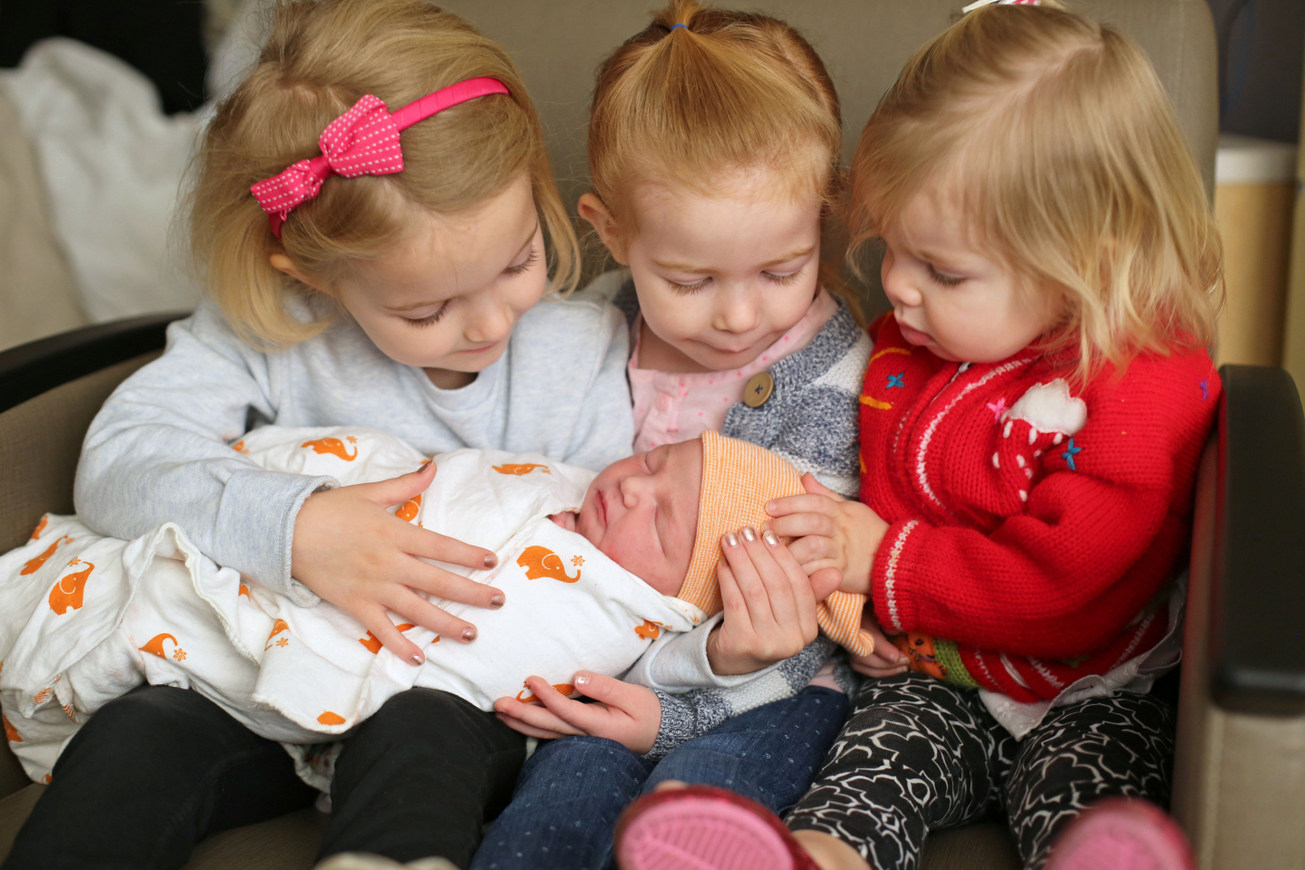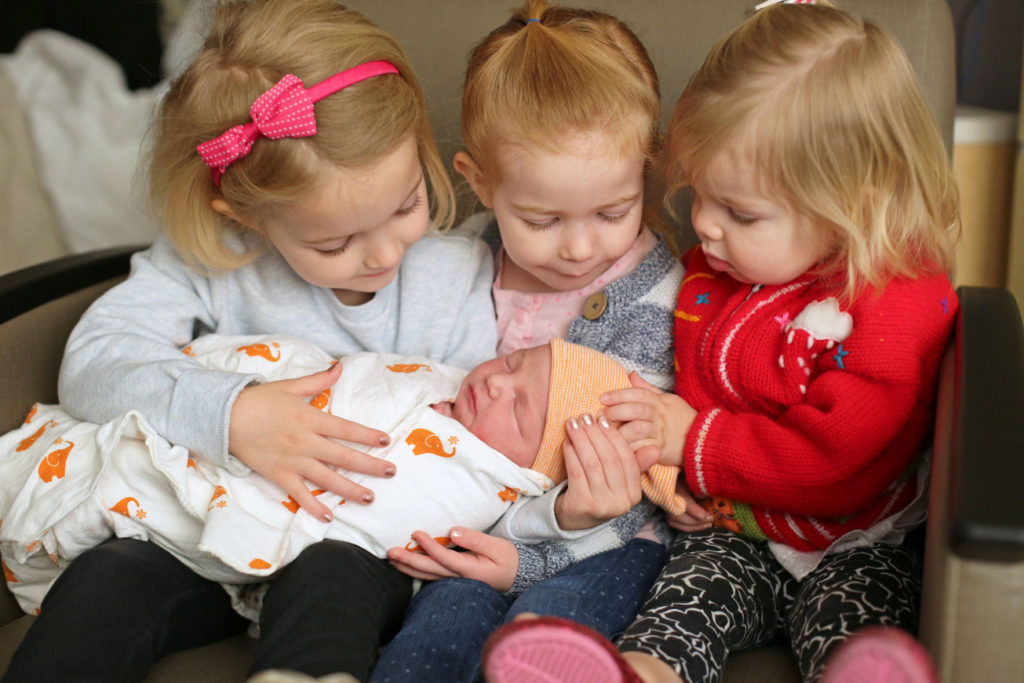 On Thursday night, one day after her due date, this little lady made her grand appearance.
She weighed in at 8 pounds, 10 ounces (which makes her our second smallest baby), and measured 21 inches long.
We are all completely obsessed with her and are enjoying these first quiet days at home getting to know her. Having a newborn is ten thousand times better than being pregnant.
I'll be calling her Tally on my blog (after the main girl in Uglies – Bart has been suggesting this name since before Ani was born, so I figured it might as well get used somewhere, if not in real life).