I mentioned at the beginning of the year that I was in a mega non-fiction zone.
But then I read the new Sarah Dessen book and listened to all three of the Burn for Burn books and remembered how much I love young adult fiction.
The Selection was my most recent binge-listen. I got a physical copy of the book for this campaign, but my library had audio copies of the whole series so I just checked them out and listened to them all.
I only needed to read the first book, but I blew through the next two books in the series – The Elite and The One – in about ten days and now I'm just (im)patiently waiting for the fourth book in the series, The Heir, which comes out next week.
Also, nothing makes me feel like a reading fraud like finding out that a series I have never heard of or seen is a New York Times bestseller.
The Selection is billed as Cinderella meets The Bachelor. I've never seen a single episode of the Bachelor so. . . I can't speak to whether this is true or not, but I do know the general premise of the show, and so I buy that description.
The story follows America Singer. The world has been redivided into new countries, and her country is set up in a fairly strict caste system. She's a 5 and the boy she's in love with, Aspen, is a 6 (which is lower) and if they marry, she'll become a 6 too.
But all those decisions weighing on her take a backseat when she's chosen as one of 35 girls from the country to compete for the hand of the Prince. (She applied under strong pressure from her mother who definitely has some visions of grandeur).
Since she wasn't too keen to be there in the first place, she isn't feeling very competitive and lets Prince Maxon, who she thinks is terribly conceited, know it right from the start.
But they quickly become friends when she realizes he's not conceited as much as he is sheltered and also super nervous about having to pick a wife from a group of strangers when he's never even been on a date. And he likes that she's not trying to ingratiate herself to him and he's hugely amused by her initial disdain for him.
Of course, once you're in the thick of the competition and also living the high life in the castle and the boy of your dreams is hundreds of miles away, you suddenly start to think there might be something to this competition after all. . . .
This isn't great literature – I know you're shocked to hear it – but it's super fun and perfect for fluffy summer reading (although, let's be honest; I love fluffy reading all year long).
We're headed to the beach this weekend and now I'm trying to figure out what books to pack for that trip. There's nothing quite like reading beach books when you're actually at the beach.
(Also, how spectacular are these dresses?)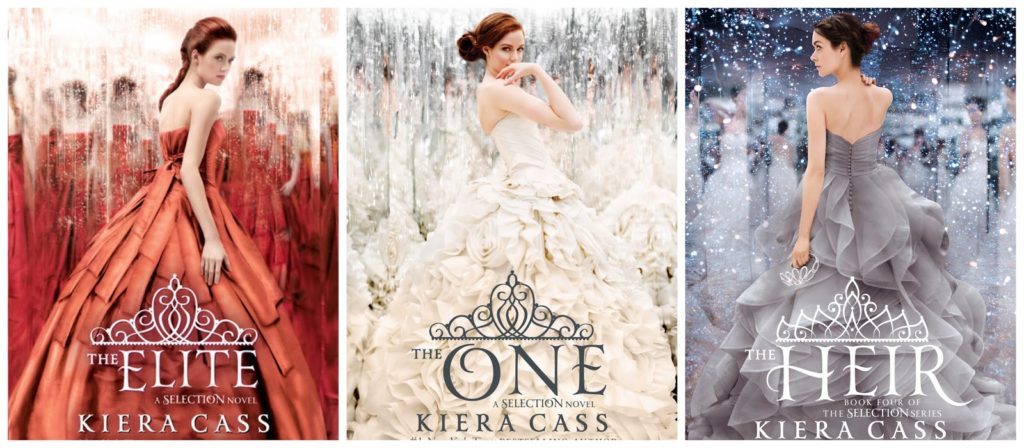 I was selected for this opportunity as a member of Clever Girls and the content and opinions expressed here are all my own.