Every year, as either Christmas break or the end of the school year rolls around, I get a flood of messages asking about teacher gift ideas.
And every year, I respond "The correct answer is gift cards."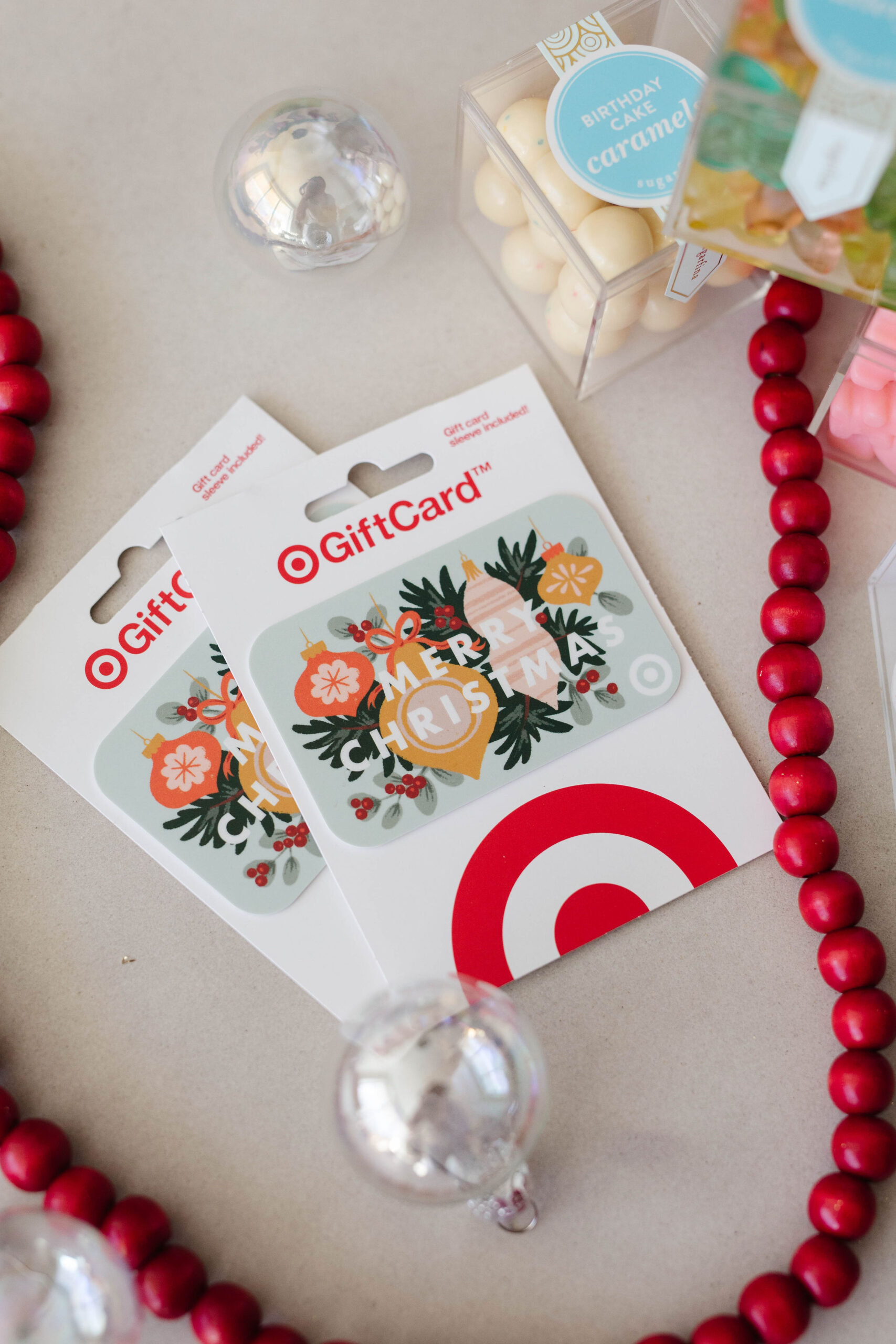 There are lots of times when being clever and creative is great.
When it comes to teacher Christmas gifts, this isn't the time to reinvent the wheel.
One of my friends is married to an elementary school teacher and she told me last year that she doesn't even let him bring all the mugs, candles, and knick·knacks in the house – they go straight in the donate bin because they don't have room in the house for them all, year after year.
The great news is that gift cards aren't just the most appreciated gift, it's also the easiest teacher Christmas gift as a parent!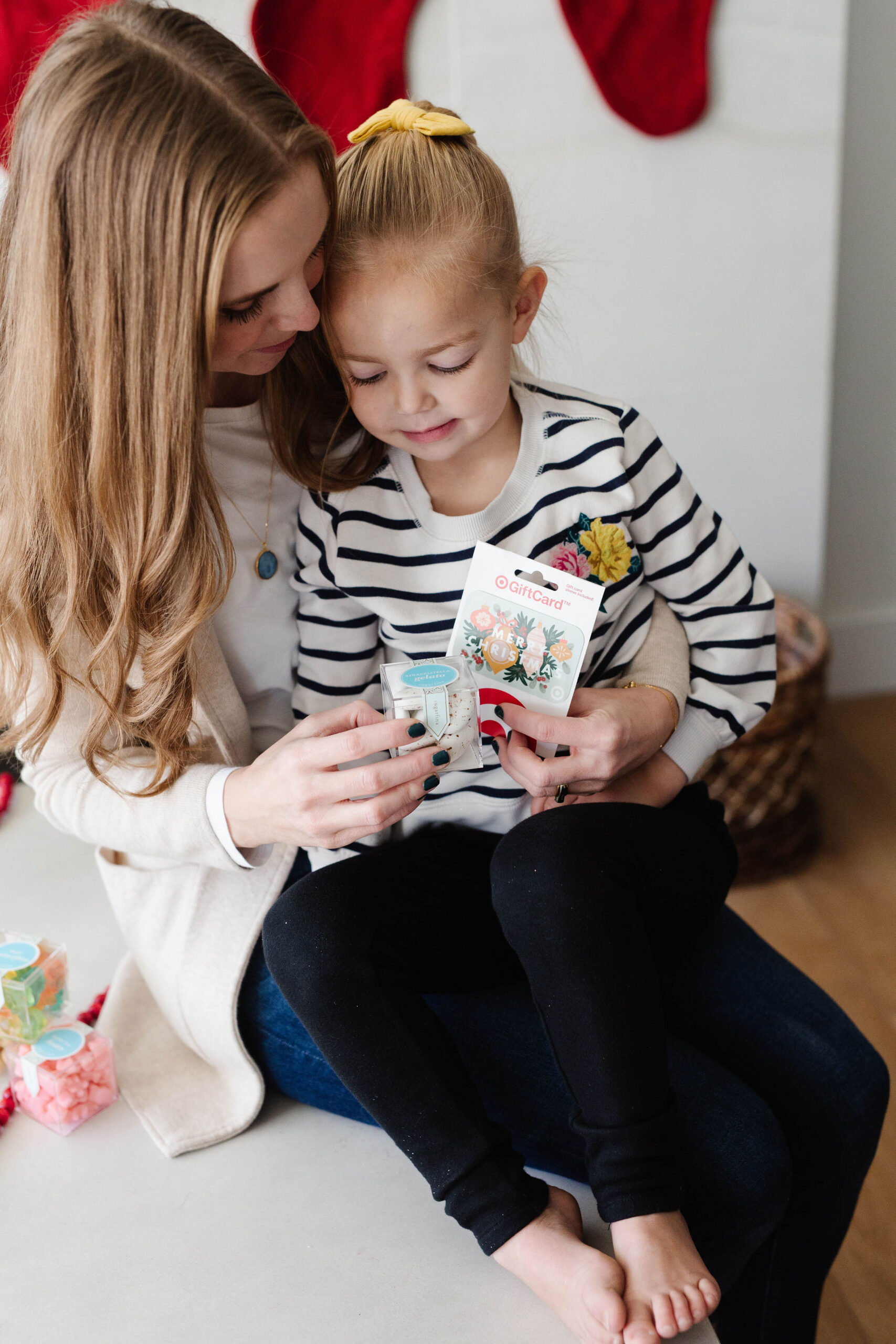 I go to Target, pick out a stack of gift cards (if my girls are with me, I have them choose the design they want for their teacher because they'll know if their teacher happens to love llamas or their favorite color is yellow), have them loaded up and boom. Teacher Christmas gifts done.
We all know that teachers aren't making heaps of money spending day in and day out educating your child, so a gift card that lets them go out to dinner, pick up a coffee, or buy a new pair of shoes is going to be very appreciated.
And it doesn't have to be a big gift card.
Every time I've mentioned gift cards for teachers on Instagram, I get dozens of messages from teachers saying, "A $5 gift card to Starbucks is WONDERFUL! I use them for a special drink every Friday all year long and feel so grateful."
So don't feel like you have to do $50 gift cards for it to be appreciated – even a few dollars of a gift card will be MUCH better used than a few dollars of a mug or lotion.
And the other thing that teachers said they love the most is a thoughtful note.
They work SO HARD and getting a little recognition of all that they do for your child goes a long way (several teachers said that if you want to go above and beyond, a letter to the principal saying how great your child's teacher is doing is EXTRA amazing).
I usually use one of our Christmas cards, write a little personal note on it, slip the gift card in the envelope and teacher Christmas gifts. . . done!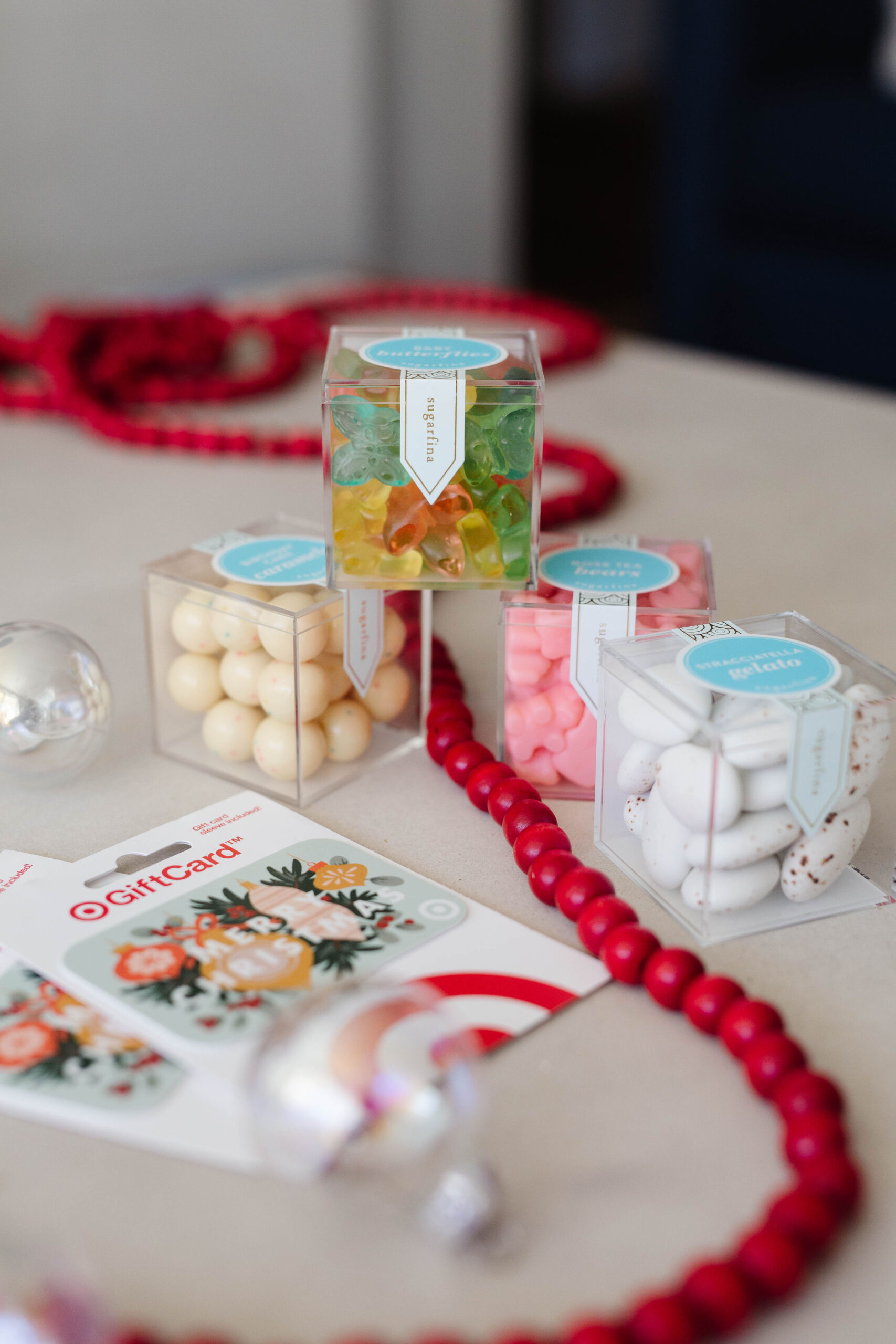 This year, just for a little extra special touch, I bought a set of Sugarfina candy boxes so that I could give one to each of my children's teachers when they were having a big holiday sale, and very few teachers are going to say no to a little treat– in fact, two of my girls said their teachers told them at the beginning of the year last year exactly what their favorite candy bars so they'd get those when the holidays or end-of-year rolled around, which I thought was hilarious and brilliant.
What do you do for teacher Christmas gifts? I'd love to hear!
(And if you're on the fence, remember: the right answer is gift cards).
If you liked this post about teacher christmas gifts you might like these posts too: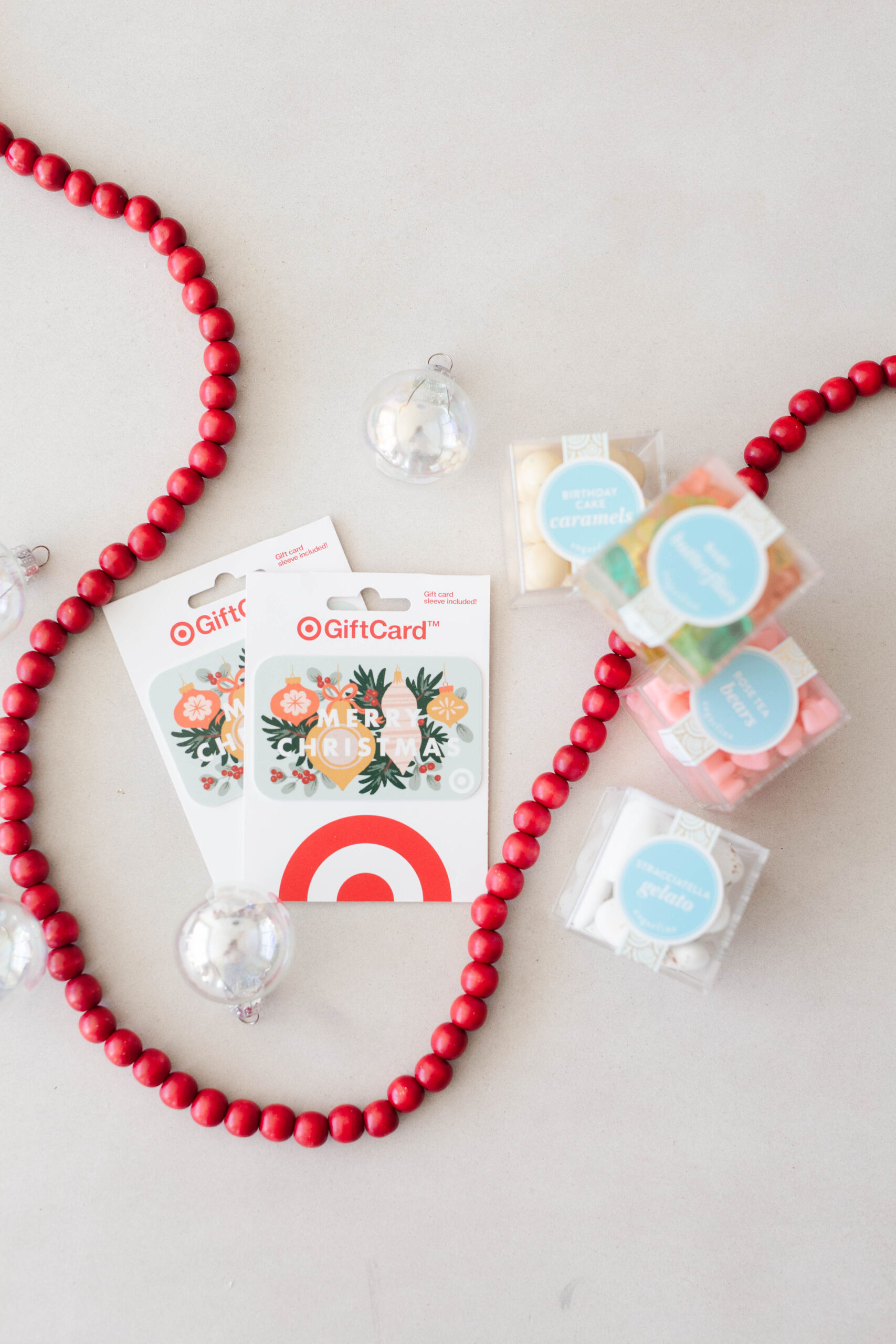 Photos by Heather Mildenstein