We got home yesterday night from our first vacation of the summer and are now jumping into our regular summer routine.
Besides summer fun, it ALSO means that today I'm doing alllllllll the laundry and summer clothing is on my mind.
I'm always a fan of simple dressing, but in the summer especially, I want things to be as easy as possible.
And if things are on sale? Well, that's just a special bargain.
Here are 5 summer staples I've been wearing non-stop for the last few months (since summer starts here in April . . .) and are too good not to share: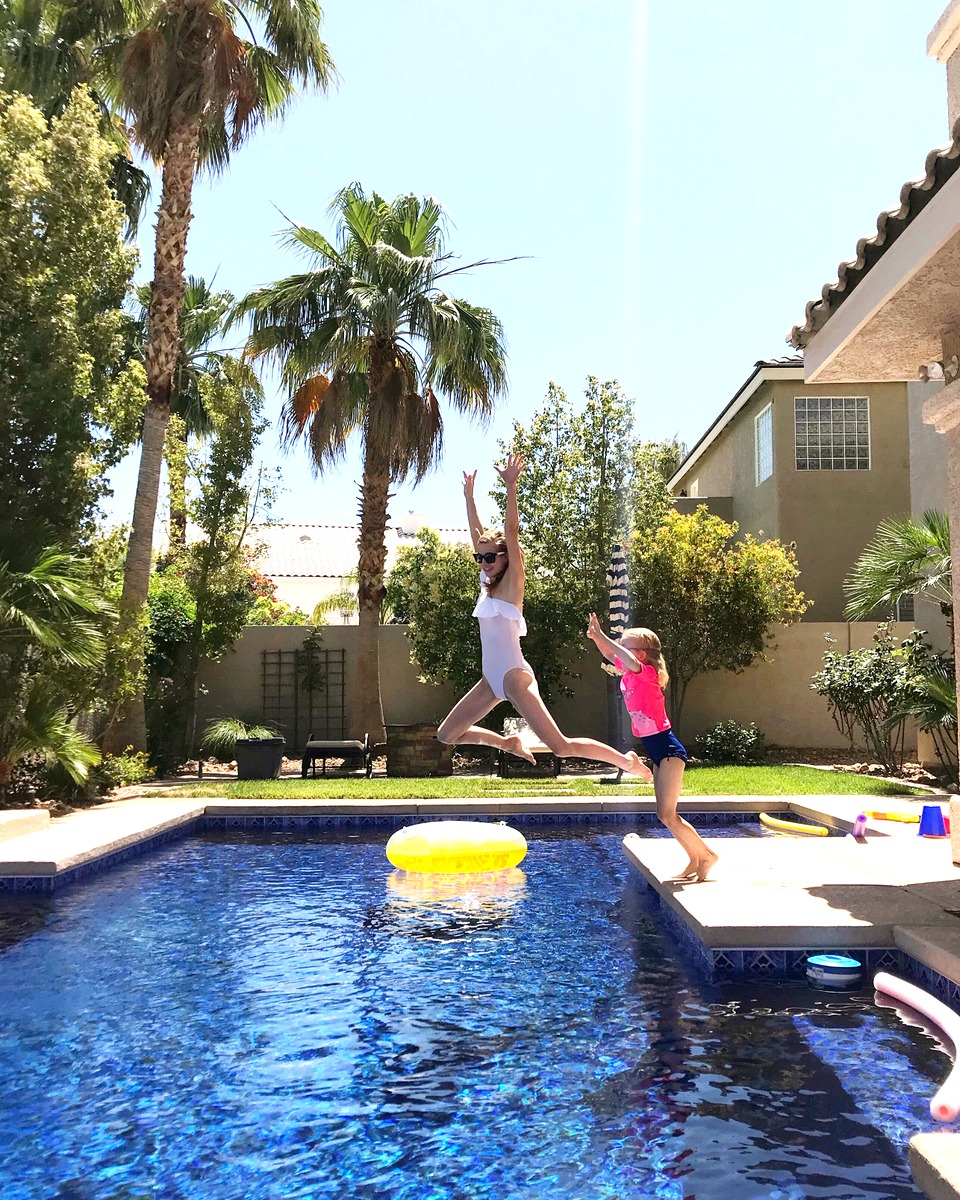 I got this swimsuit last year, after my sister Merrick raved about it, and she wasn't wrong. I wore it all summer last year and it still looks brand-new this year. And for $18? It's a no-brainer. Also, I bought my regular size but in a long version and I think it's perfect.
This swimsuit is new to me this year and I've worn it non-stop for the past few weeks. I LOVE it. It's fully-lined and it doesn't move around a bit. The sizes are going fast (I think the white is completely sold out now, but there are still ones in navy, black and pink left) and it's no surprise since it's 50% off right now.
I bought these on a whim because I live in sunglasses (probably in a few more years, I'll be the person wearing them inside my house) and they were under $12. I had a great pair of aviators last year and then, of course, I lost them, and I've been mourning them ever since. But it's HARD to find aviators that don't fall right off your face or get bent out of shape immediately. For $12, I didn't have high hopes, but I LOVE these ones. They stay on, they are just the right size, and I like them every bit as the pair I lost that cost ten times as much. And the rainbow sheen is just so happy and summery (and goes with everything).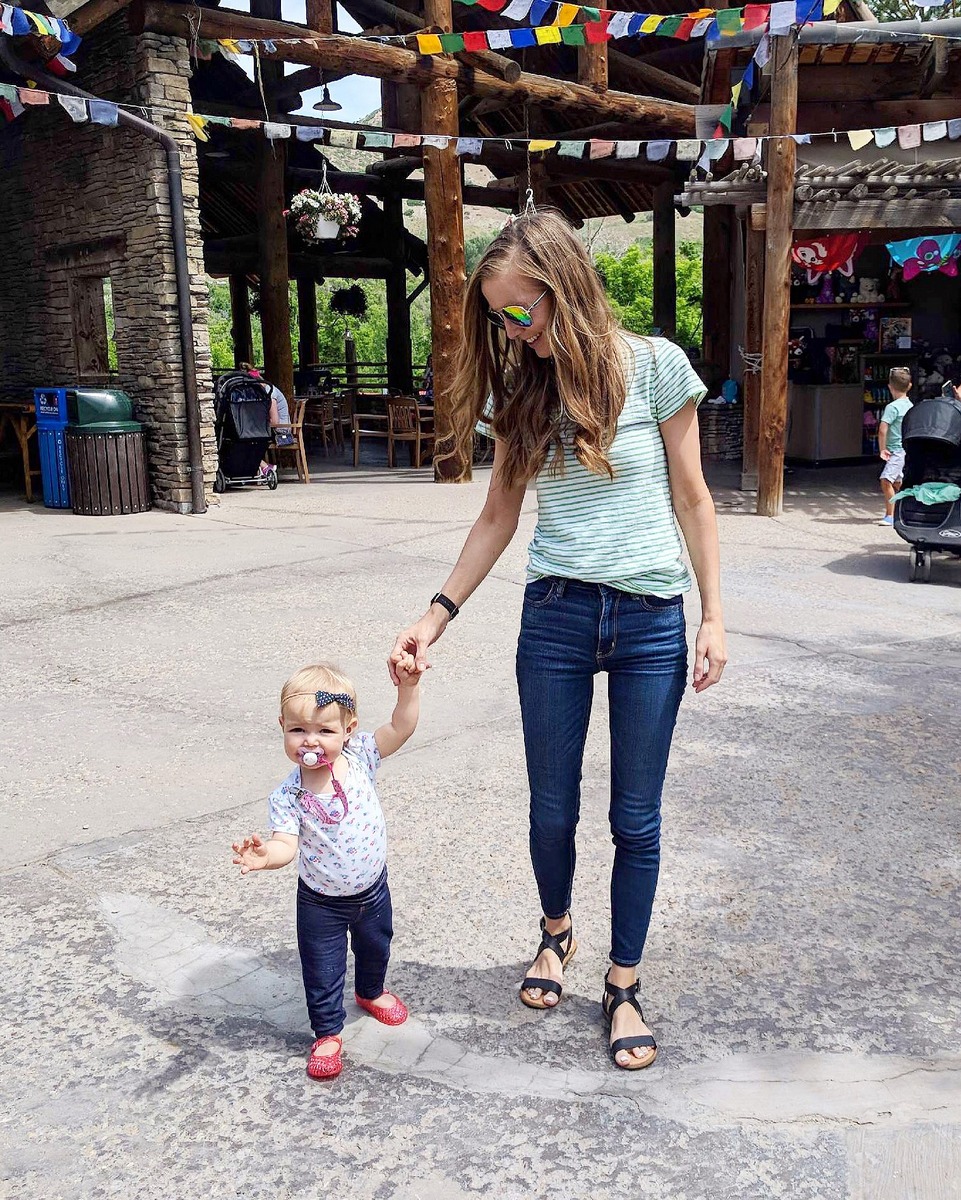 These were another thredUP score earlier this spring and I have worn them NON-STOP. The exact same pair doesn't seem to be available anymore (I've scoured the internet!) but this pair is super similar. Actually, I think they're even a little better looking, and from one of my all-time favorite brands, and I'm tempted to order a pair of the brown or natural to go along with my black pair.
I happened to spot one of these Studio Tees on thredUP a few months ago and now I own three of them in different colors and I wear every one of them at least once a week. They're a perfect cut – not too boxy, not too fitted, and just the right length. I'm not usually wild about scoop necks but this one is just right. It's not so thick that it's hot or bulky, but thick enough that I don't have to wear anything under it. It feels like a Madewell style to me – kind of a modern twist on a vintage classic, and basically I can't say enough good things about this shirt. Right now they're under $15, which is nearly half the regular price.
What about you? Any summer wardrobe items you can't live without right now?