Last year, I had such good intentions of going to the pool all summer long (I even wrote this post about being a pool mom).
Then I got pregnant and the heat just about killed me. Going to the pool was completely uninteresting to me and I think we went maybe twice the whole summer.
This year, I was determined to do a lot better, and we've gone multiple times a week all summer long.
I've figured out how to manage all four girls by myself (although obviously it's way more fun when Bart comes along), and it's the perfect way to spend a hot morning or afternoon, and everyone takes amazing naps afterward.
Right when we moved to Arizona, I ordered this long-sleeve rash guard because I do not care for getting sunburned and it's so hard to get my back and shoulders well-covered when I'm by myself. Plus, I don't have to worry about reapplying sunscreen.
I love this rash guard because it dries fast, has held its shape really well, and the colors haven't faded at all. Also, I bought it myself and they have no idea who I am, but when I went to grab a link, I noticed that all their rash guards are on sale and then there is a code for an additional 20% off (through the end of today). There are a bunch of really cute ones and I'm considering buying another one because I've gotten so much wear out of this one (I love this plain white one for under $25).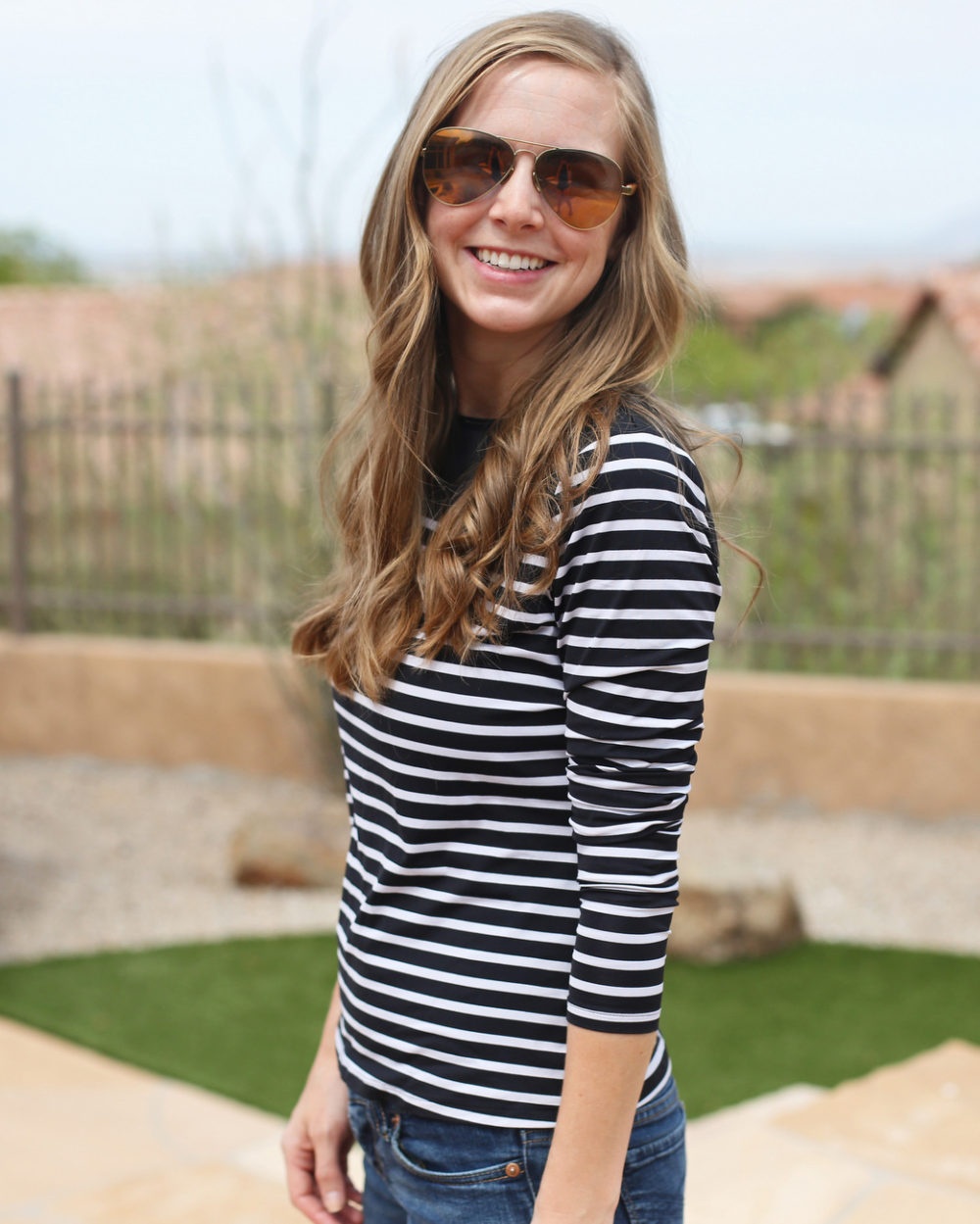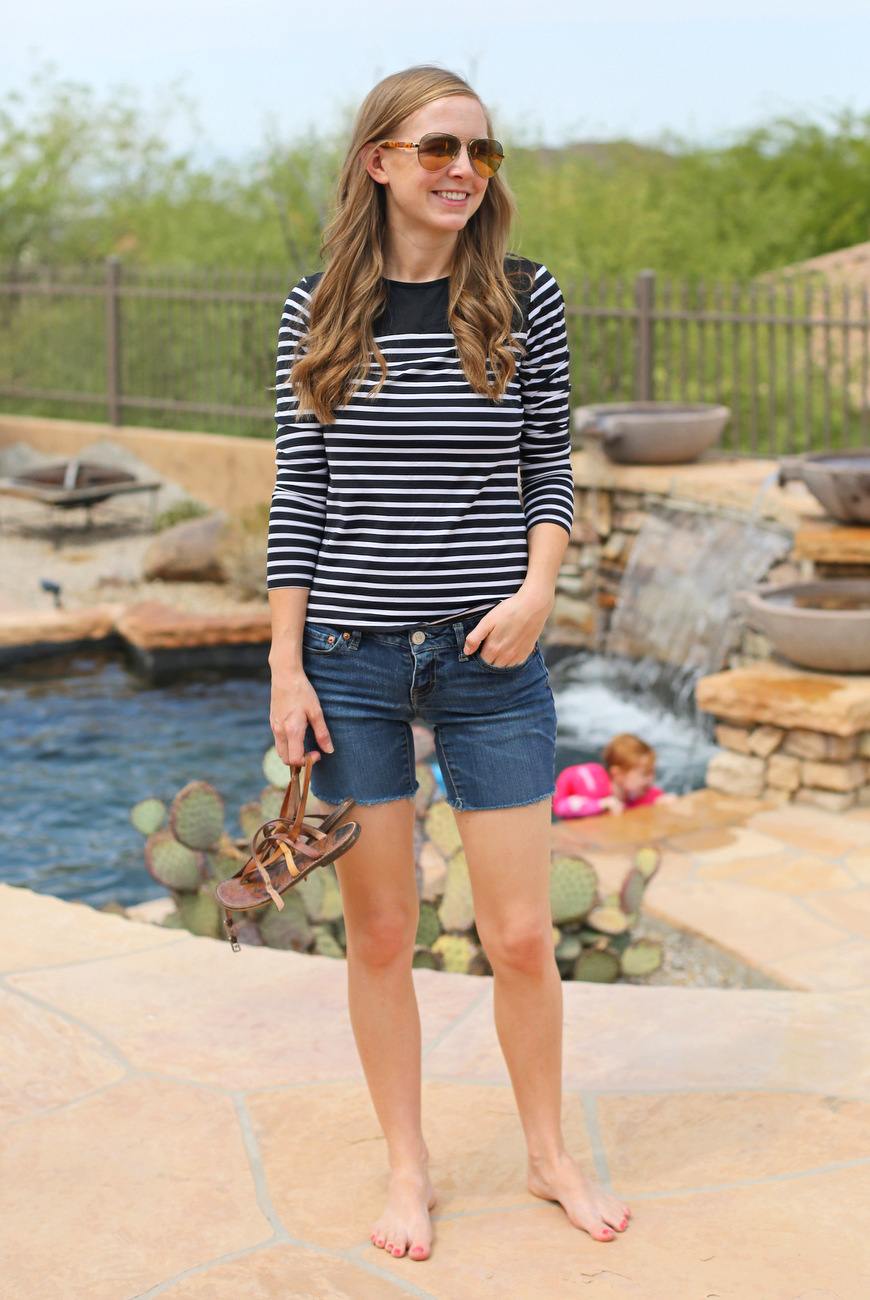 I didn't really like wearing it the last two years because I didn't have any swimsuits it matched with, so this year I ordered this solid black suit (which I love) and now I wear it every time we go to the pool. It's my first new swimsuit since 2014, so it's been nice to have something new that actually fits well.
Much of our community pool is in the shade, so I don't always wear it in the pool if it's shady, but it's perfect for wearing on the walk to and from the pool because I don't want to be getting a sunburn there either!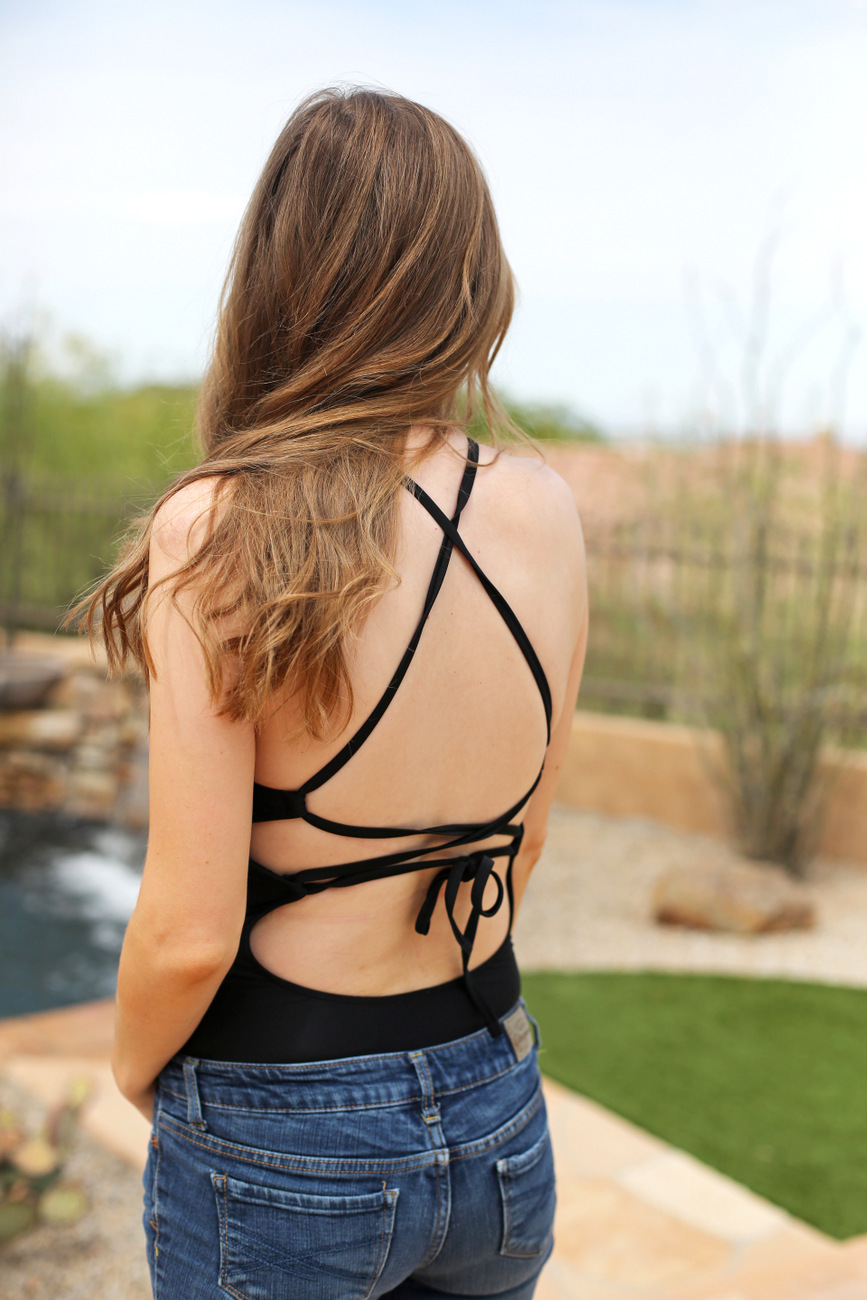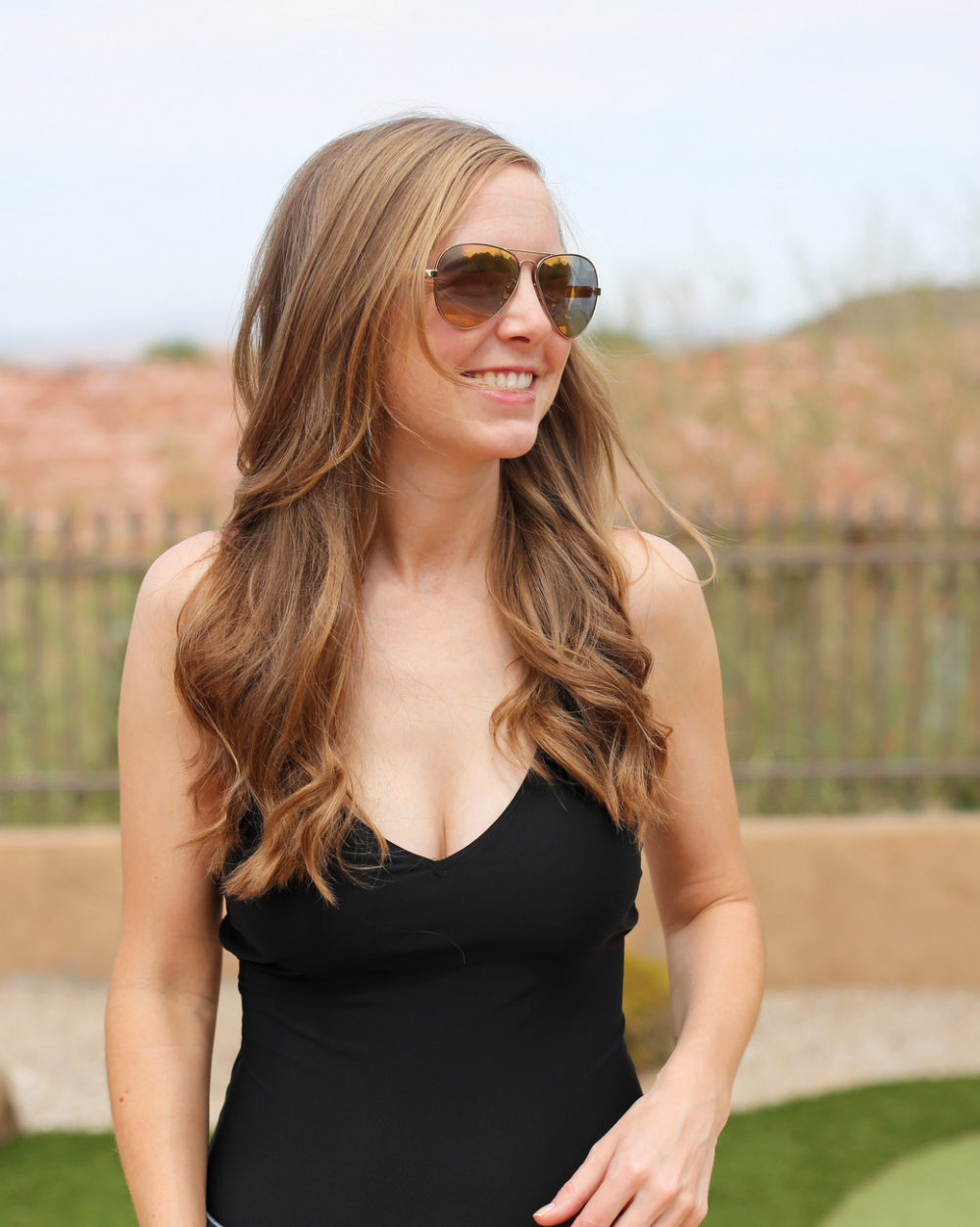 I chopped off a pair of jeans earlier this summer, and tossing them on over my suit makes for a perfectly easy cover-up that can all be tossed in the wash when we get home from the pool.
My previous go-to was this dress (which I loved because it didn't lose its shape and had pockets), but I'm just kind of paranoid enough about sun damage that I've felt a lot more comfortable when my back and shoulders are covered.