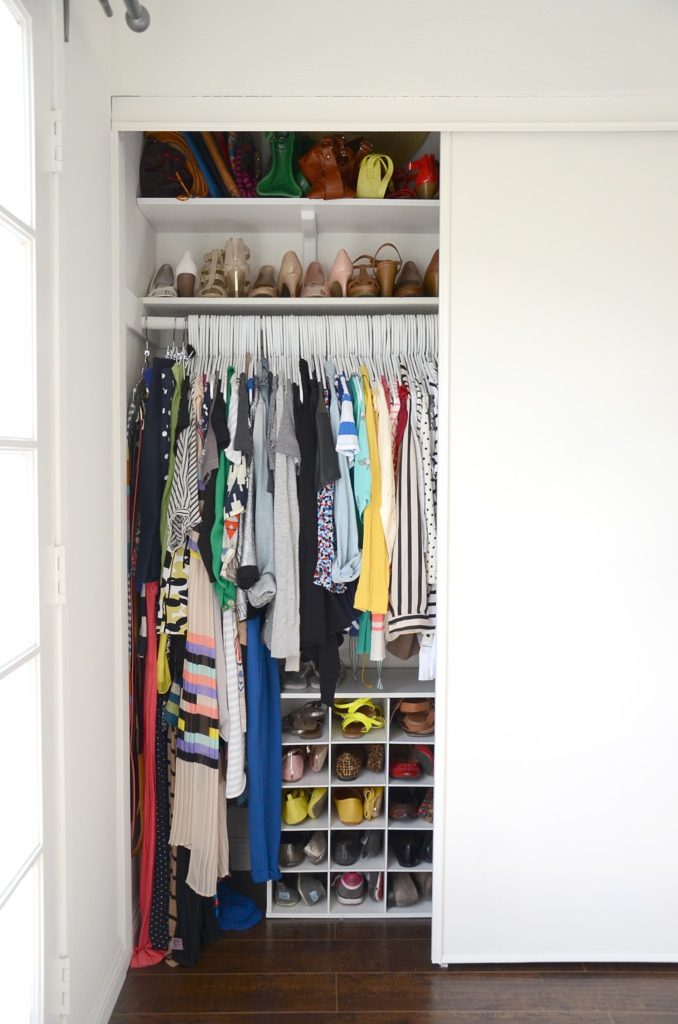 Confession: I've bought a LOT of new clothes since Star was born.
I have kept approximately 5% of them.
I'm really really trying hard to only add items to my closet that I legitimately love and that work for my lifestyle.
In all this shopping, trying on, and returning, I've learned a few good rules of thumb (and made many errors too).
tips for buying new clothes
Pick something with a good return policy. I've always felt fairly strongly about this, but especially after my debacle with Shabby Apple a couple of years ago, I really try to only buy from places that stand behind their products and work to keep their customers happy (this is why people love Nordstrom). And I've noticed that when I buy things from companies are proud of their product and produce high-quality items, I don't even NEED the return policy 99% of the time.
Try it on twice. You know that thing where you try something on in the dressing room at Target where it looks amazing and then you come home and put it on and think, "What in the world? This is hideous."  So my rule now is that I try things on and then, if I like them, I leave the tags on, keep my receipt, and then try it on again a second time before I make a final decision about keeping it.
Ignore the price tag. I am seriously terrible at this. I try it on and think "Welllllll, it's only $5." If it's not worth keeping for $50, it's also not worth keeping at $5. Either way, it's eventually going to end up in your Goodwill pile because you never wear it. Now, I try to pick items off the website or rack without even looking at the price tag. I don't want to pass on something I love because it's $10 more than it would be on clearance or buy something just because it has that tempting orange sale sticker on it. I love a good deal as much as the next person, but I don't want to buy something (or keep it) just because it was cheap.
If you have (any!) hesitations about something, don't buy it. I can't tell you how many items over the years I've tried on and thought, "Well it's only a LITTLE too short" or "it might shrink and then fit better" (spoiler: that will never happen) or "well, the shoulders aren't WAY too wide." If you're having any hesitations about it, it's not going to get better at home. My goal is to only buy or keep the items that make me feel awesome when I put them on. If I'm thinking "It's not bad," that's code for "it's not good."
If you're ordering online, pick a company with free returns and a reasonable return window. I pretty much need a minimum 30-day return window, although I do try to get things sent back as quickly as possible. Since most things are supposed to be unworn when you send them back, it's not like I need months and months to try things on twice and make a decision (although sometimes I do need at least a week to get around to trying things on, repackaging them and getting them sent off). Zappos has a year-long return window, but you have to take your item to a UPS location, instead of handing it to your mailman when they drive past your house, which I find inconvenient because I am deeply lazy. I have a bunch of old store credit to Shopbop, so I've ordered a few things (including the best maternity jeans of all time that seemed ridiculously overpriced when I bought them, but seemed way less so when I ended up wearing them 5 times a week for five months) but they have to receive your order back within 15 days of when you received it or they charge you $10 of shipping and . . . . that annoys me a lot.
Buy things that actually work for your taste and lifestyle. I used to buy a lot of heels. They just look so good when you try them on and are fun. But guess how often I wear heels? For about 3 hours of church, once a week. Maybe occasionally for a fancy dinner out. Now I buy a lot of flat sandals (I have a pair of Pour la Victoire sandals in my Twice cart but I have to wait for my most recent return to go through so I have enough credit to buy them. . . .if someone buys them before then, I will be a little (a lot) heartbroken), t-shirts, and casual blouses. And guess what? I wear them all. I don't want to throw things when I get dressed in the morning because I have nothing that is appropriate for a glamorous morning of grocery shopping and story time at the library. I know. . . it's kind of blowing my mind too.
Also, online shopping is basically my favorite thing in the world. My interest in trying things on in a dressing room is basically zero these days.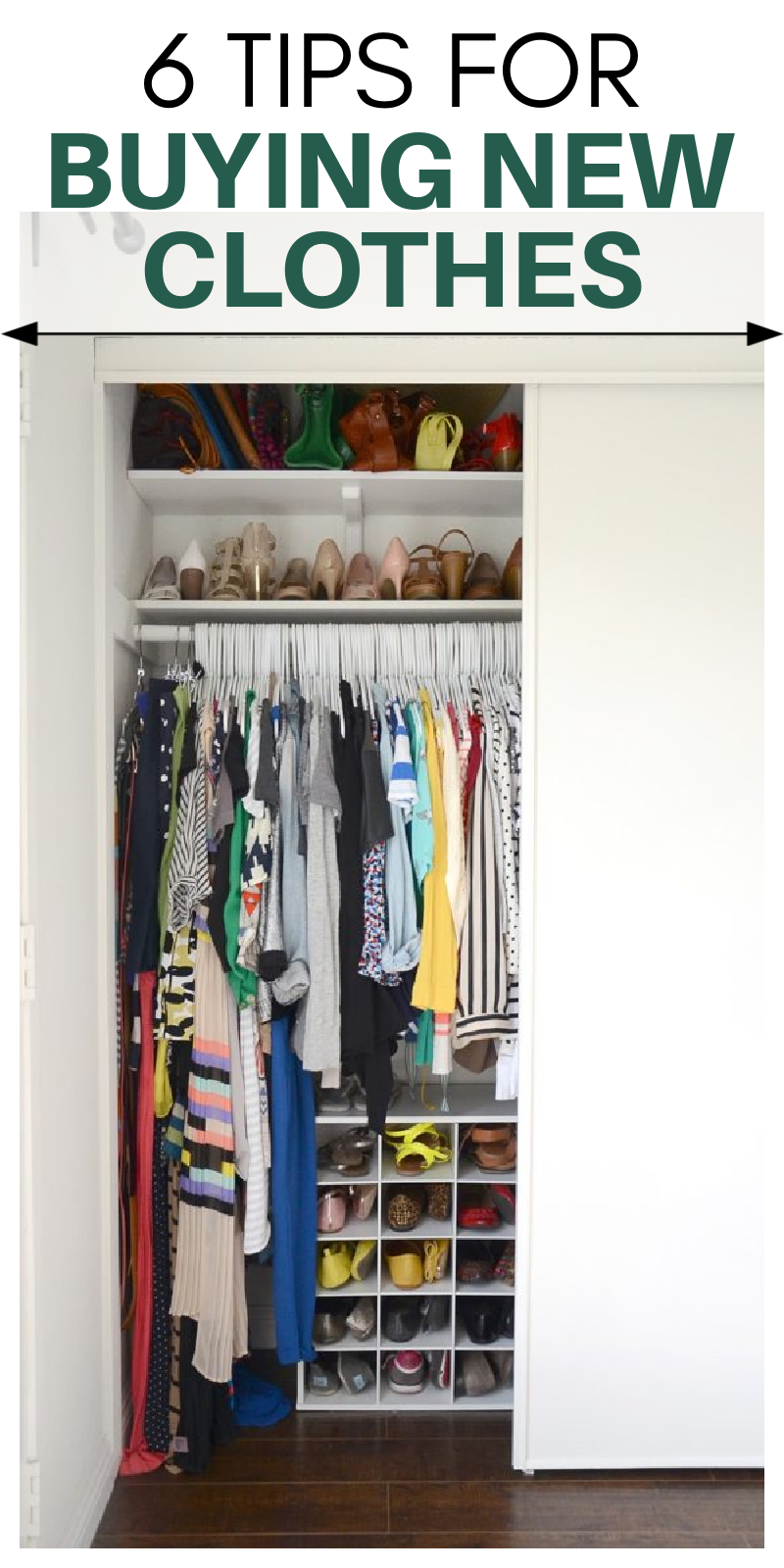 if you liked this post about tips for buying new clothes, you might also like these other posts: