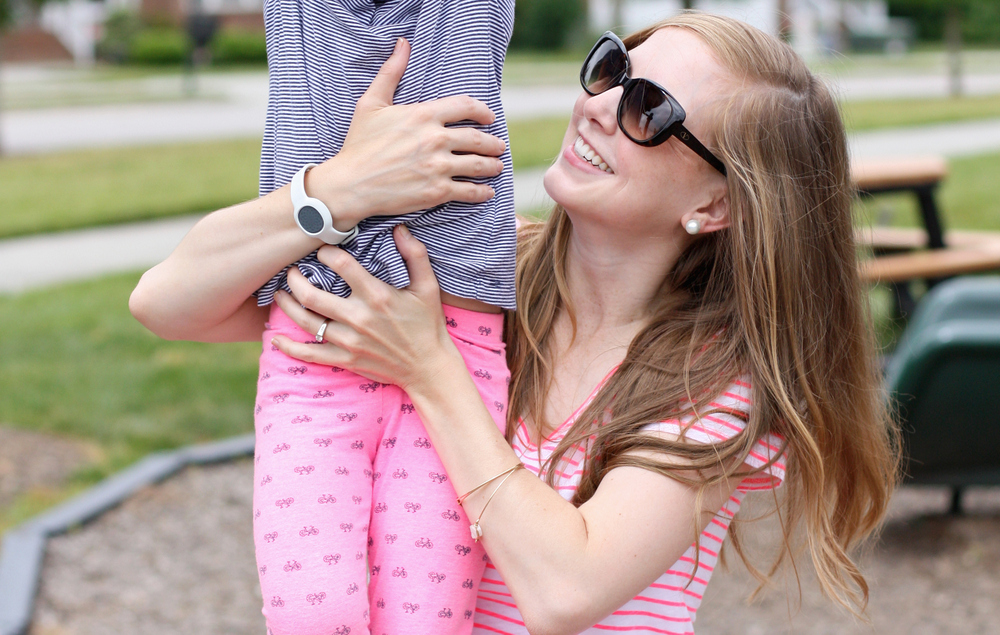 This post is part of a collaboration with Jawbone UP move and the Smart Coach App. Now I need to buy Bart one so we can see who is more active (on second thought – I already know the answer to that one)
In The Happiness Project, Gretchen Rubin talks about exercise and how important it is, but how her ideal activity is reading a book in bed, preferably with a treat.
Sadly, I know just what she means.
When we go to the park, I much prefer sitting on a bench with a paperback to running around on the playground equipment with my girls. I'd rather sit on the couch than play soccer in the backyard.
But over the past month since I started using the Jawbone UP move, I've definitely become a more fun (and active) parent.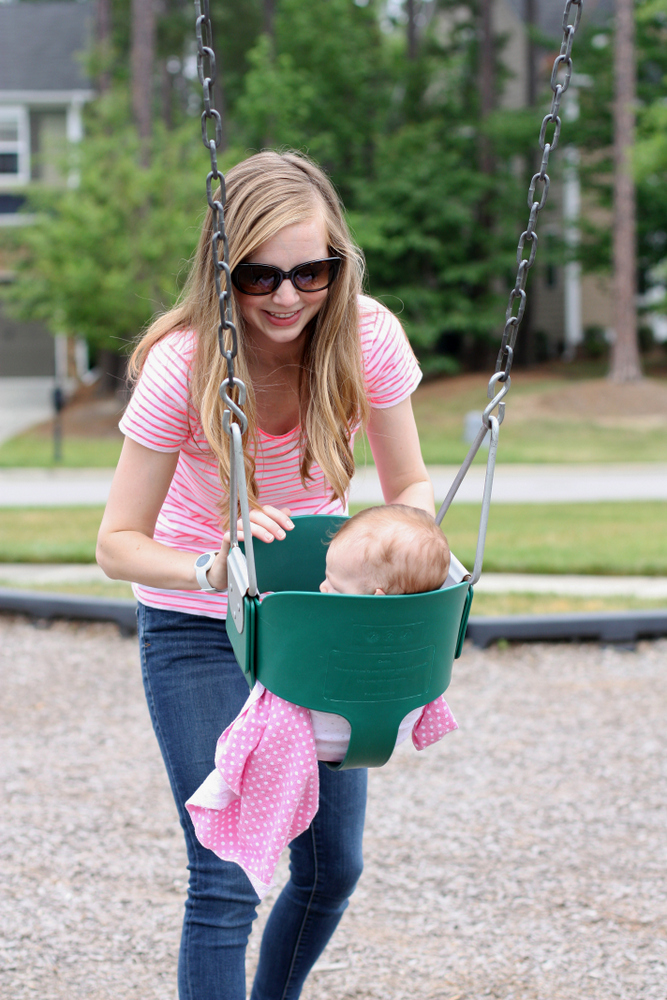 I've set my goal to 10,000 steps a day on the app, which is the recommended amount and I thought, "Well, how hard can this be?" Actually, I'm apparently even more sedentary than I expected because I do have to put forth some effort to hit 10,000. When I check the app periodically through the day, it's kind of astonishing how long my "longest idle" times are (often over an hour!).
Which means that I'm suddenly always looking for ways to fit more steps in to my day.
When we're at the park and the girls ask me to help them across the monkey bars, I think "I could get a few extra steps in."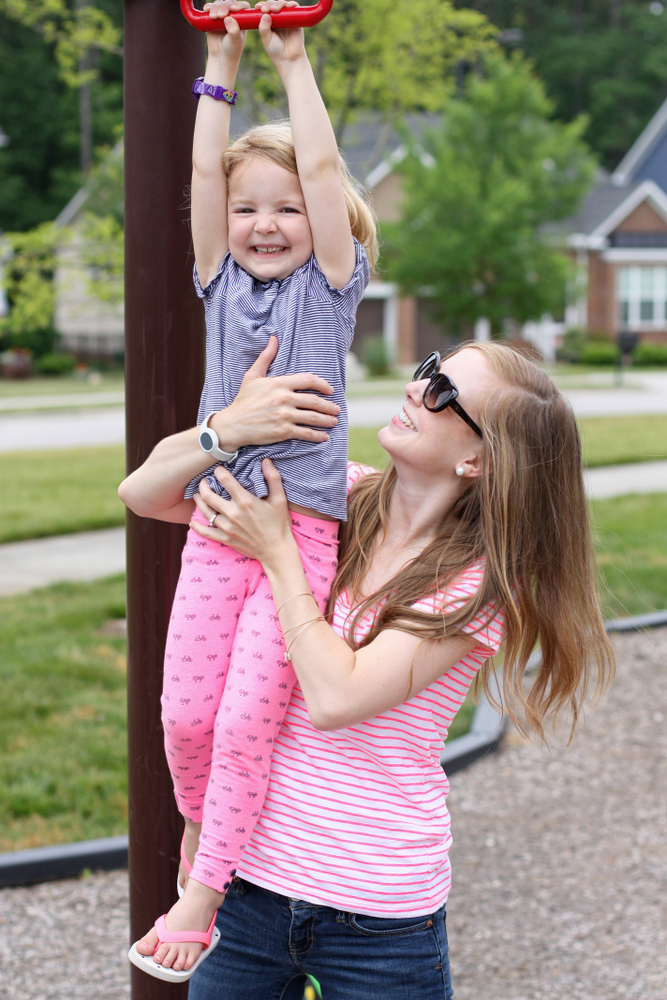 After quiet time, I think "if we go for a little walk, I could probably squeeze in an extra 1500 steps."
When I was writing this post, Ani started crying in her room and when I went in, begged me to find her bear. It meant a trip downstairs and out to the garage to (fruitlessly) search the car, but when I went down the steps, I thought "at least I'm getting some steps in."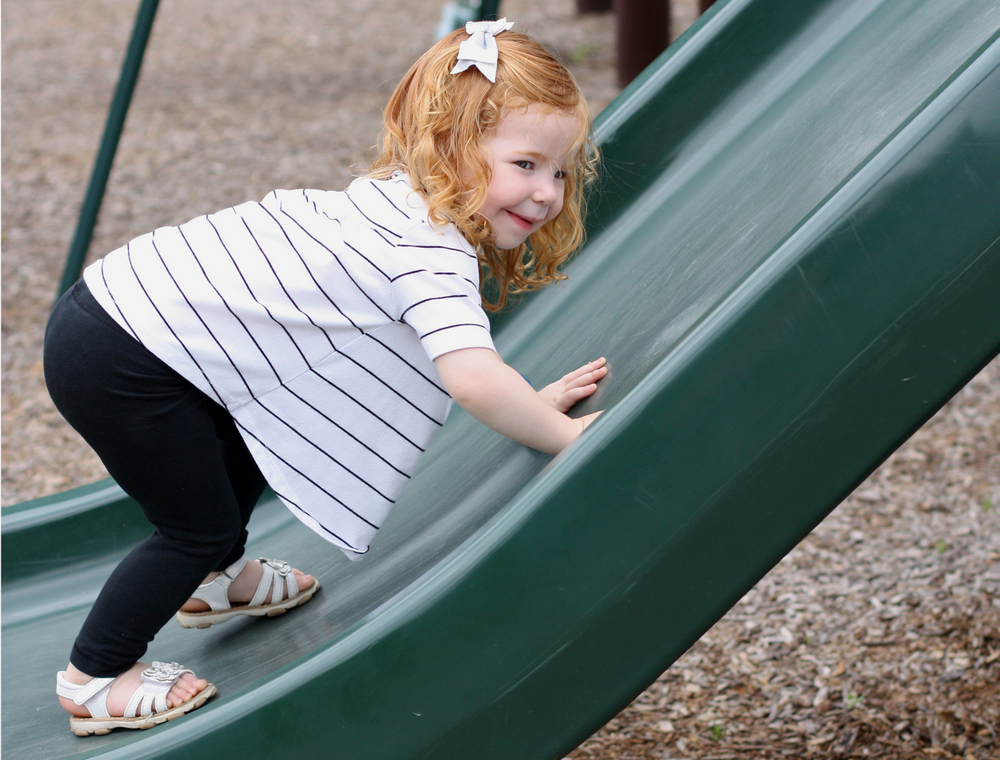 Last week, when Bart and I flew to Arizona, I told him, "The great thing about airports is that walking between terminals means I'll get a lot more steps than usual!"
I guess I'm just one of those people who needs a gold star for my efforts. It's unbelievably gratifying to me when I press the button on my UP move and see the lights go around and around to indicate I've hit my goal.
I love watching the trends on the app and seeing how I'm doing over the course of a week or two (the longer I've had it, the better I've gotten about fitting more activity into my day) and when the Smart Coach feature suggests new ways to get more steps in, I'm all in.
Of course, my girls think its the coolest thing ever. Several times a day, Ella asks what percent I've done. In fact, she asked if she could have one for her birthday. I've never heard of a four-year-old who wants a step counter for their birthday, but apparently there haven't been ones as nifty as the UP move before.
The bad news is that no product is ever going to make me as much fun as Bart.