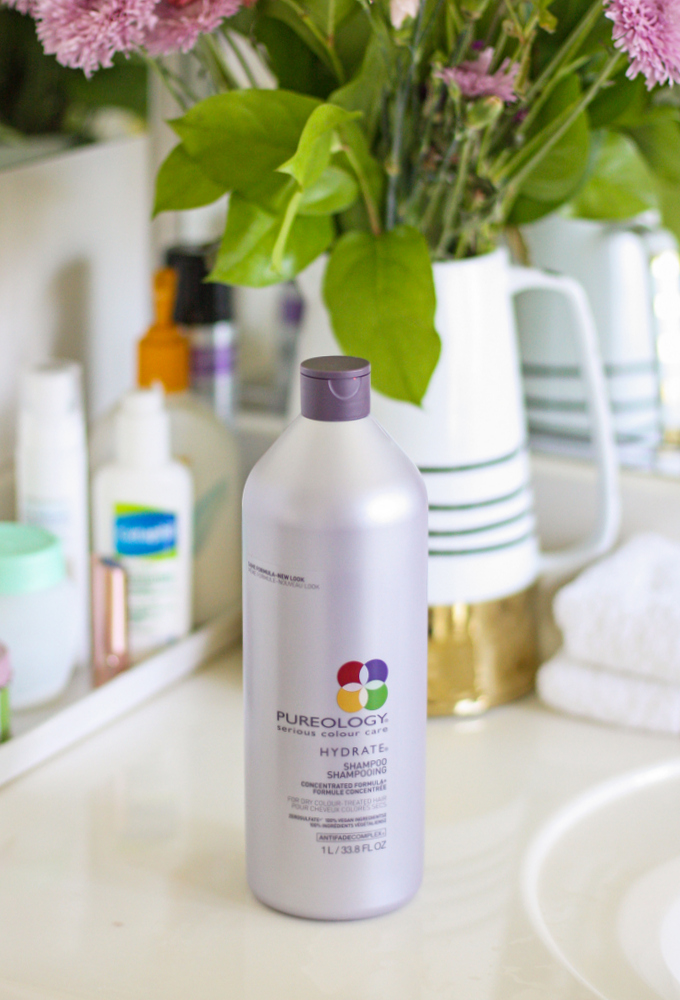 After my post yesterday about being frugal and maintaining our student budget, it might seem incongruous to tell you that I bought a $64 bottle of shampoo.
(So here's the part where I try to justify buying shampoo that costs almost as much as a week of groceries).
We went to California a few weeks ago to visit Merrick and her family, and one afternoon when the older kids were playing happily and the younger kids were napping, I convinced her to show me how to put on makeup.
While she was showing me the finer points of bronzer and primer, I mentioned that I was at a loss for how to make my hair look better. I felt like it was always flat and basically looked terrible within five minutes of doing it.
Merrick told me it was all about the shampoo.
"When I bought my first bottle of Pureology, Philip asked me if it was made of gold to justify that price tag, but it totally changed my hair."
Also, both of us only wash our hair about once a week, so she mentioned that she's had her bottle for more than a year and still has tons of it left.
I immediately told Bart that as soon as we were moved into our house, I was going to order myself a bottle. (His response when I told him about the price tag? "Are there crushed diamonds in it?").
And while I'm committed to living fairly frugally right now, I also don't want to waste time and money buying the wrong thing multiple times before finally just springing for what's going to make a big difference.
I've really come to recognize this year that quality matters to me, and part of being frugal for me is spending my money on the things I really want and being satisfied, rather than skimping to save a few dollars and being frustrated on a daily basis.
Of course, even when I'm buying higher priced items (or actually especially when I am), I want to get the best price I possibly can.
When I ordered my bottle of Pureology from Ulta, I went through Splender, which gives you a percentage of your purchase price back.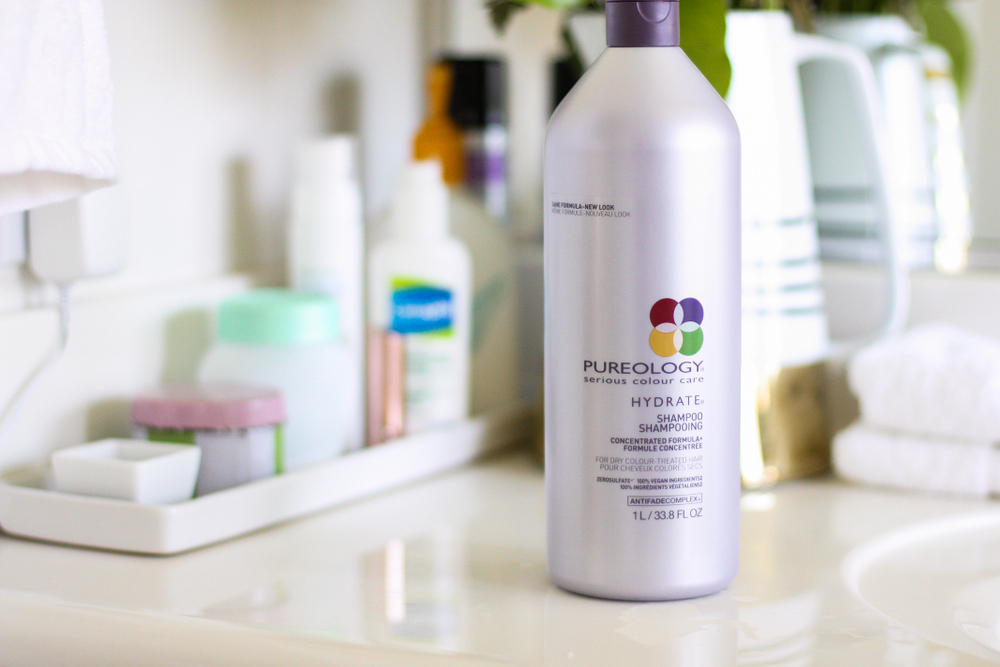 It's super easy – you just select a store at the Splender site, find the store you're looking for (and under each store, it'll list any current coupons or deals, so no need to go Googling all over the Internet) and then click through to the site. You make your order like you normally would and then the store pays Splender a commission for sending you there to shop, which Splender then shares with you.
I also love that the cash back isn't a code you enter later, so you can still use any coupon codes or discounts or pay with a gift card, so you aren't restricted to only one kind of discount.
So my $64 bottle of shampoo was on sale for $56, and then I used one of those ubiquitous $3.50 off Ulta coupons, got free shipping, and then got $3.37 back from Splender. Definitely a little easier to swallow (although that dang bottle better last me until I turn 35).
And Splender has a pretty great array of more than 800 stores, from higher-end ones like Nordstrom to cheaper brands like Aero, which is where my white jeans are from.
When I went to order a few makeup products Merrick introduced me to, I was ridiculously delighted to see that Splender offers 10% back on Sephora orders. That definitely made the Sephora gift cards I've been hoarding go a little further.
Although that purchase didn't net me nearly as much cash back as when I got 3% back on our enormous Lowe's purchase of a new washer and dryer, a fridge, and a dishwasher.
Actually, when I think about how much THOSE cost us, $60 (or $53) just doesn't seem that bad.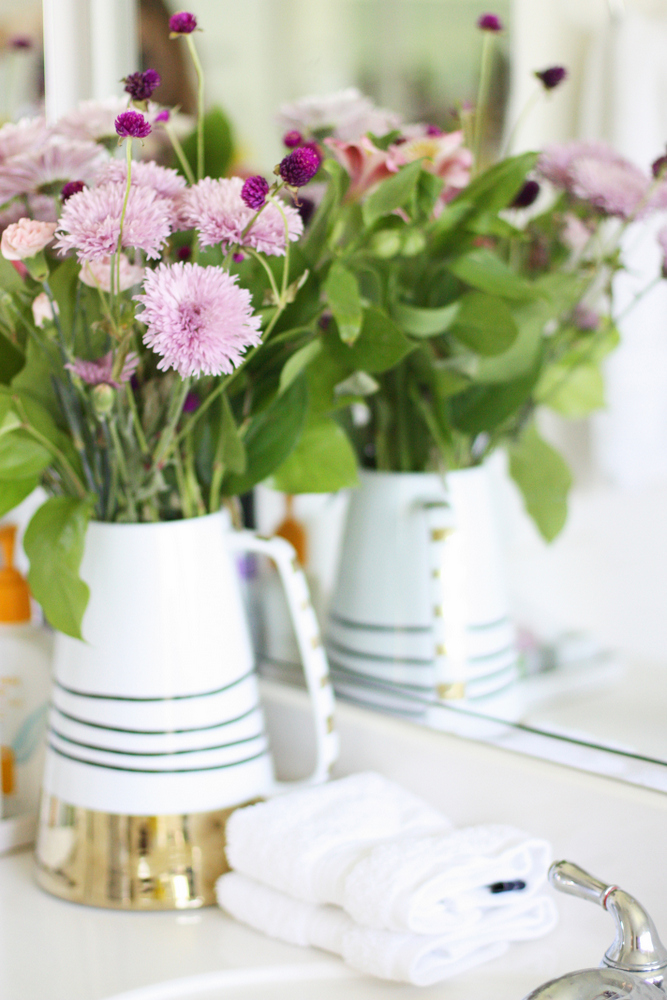 I was selected for this opportunity as a member of Clever Girls and the content and opinions expressed here are all my own.
if you liked this review of pureology shampoo, you might also like these other posts: