The other day, Bart sat down at the piano and started playing some Christmas carols and Ella said, "the music is really one of my favorite parts of Christmas."
I'm right there with her.
And one of my other favorite things about Christmas?
The picture books!
There are SO MANY good new picture books that just came out this fall (and a few that haven't even quite released yet but will be out in the next couple of weeks!) and some of them might just be the best Christmas books yet! Perfect to read aloud with toddlers, preschoolers and any child who loves a great Christmas book!
Get your library hold finger ready because you won't want to miss these delightful new additions to your Christmas picture book collection.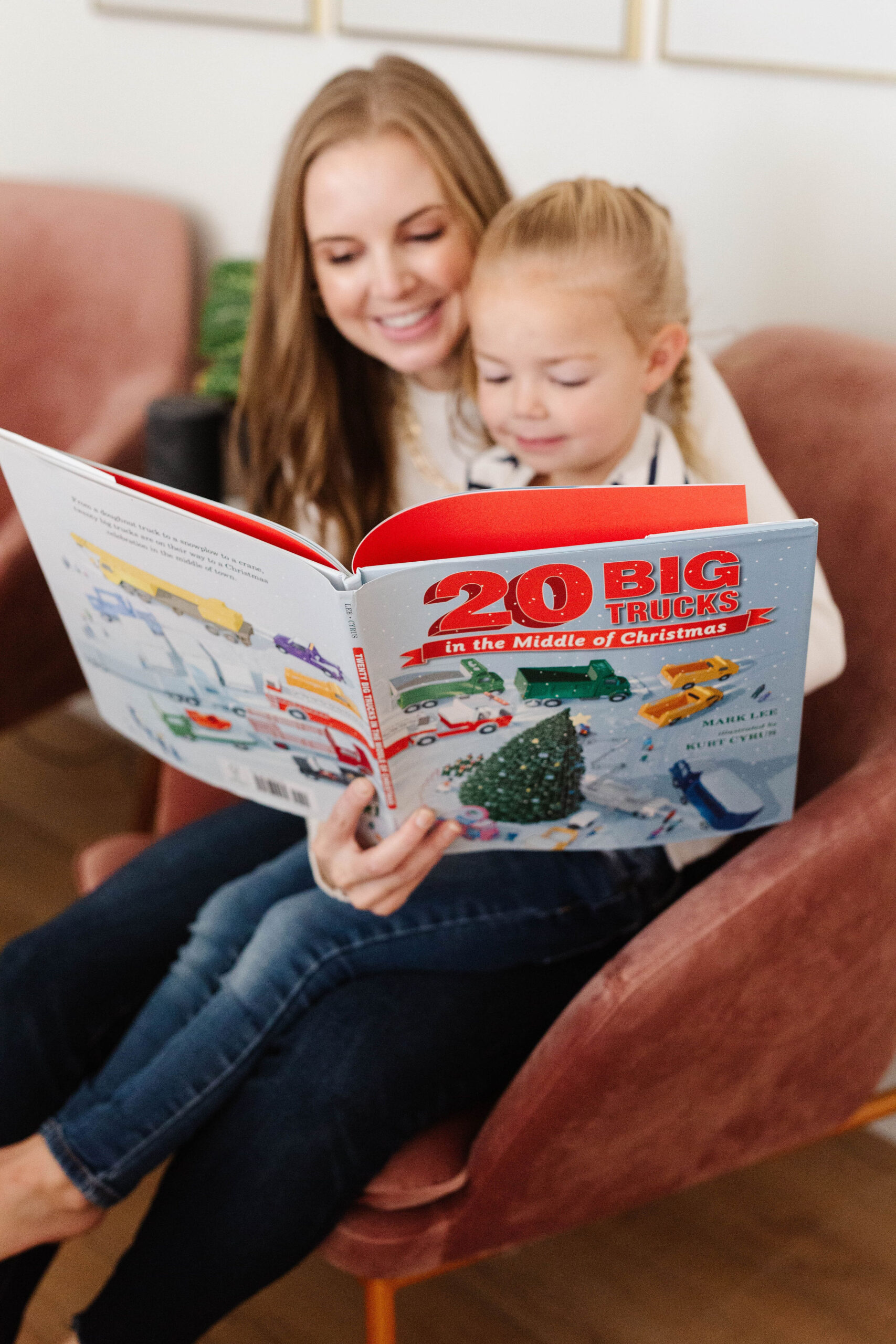 24 New Best Christmas Books for Kids
A Simple Christmas on the Farm by Phyllis Alsdurf, illustrated by Lisa Hunt
As many children might, the main girl in this story is concerned when she discovers her family is planning on a simple Christmas, with homemade gifts and time at the family farm. But it turns out that store-bought gifts aren't what make Christmas magical. This book is an absolute delight (and you may recognize the author from her bestselling picture book Thanksgiving in the Woods).
The Animals Speak: A Christmas Eve Legend by Marion Dane Bauer, illustrated by  Brittany Baugus  
I knew I'd love this book the moment I saw the cover and the inside lived up to my expectations (dare I say – it even surpassed them). You may know the legend about how on the first Christmas, the animals were given the gift of speech to rejoice aloud in the birth of Jesus. This book is a stunning retelling of that legend.
Hey, You're Not Santa! by Ethan T. Berlin, illustrated by Edwardian Taylor
It's a busy Christmas Eve night for Santa and suddenly it gets even more chaotic when he realizes some toys have been left behind at the North Pole. Fortunately a cow is willing to step in to keep delivery presents . . . will anyone notice that Santa has been replaced by a bovine in a red suit?
Jan Brett's The Nutcracker by Jan Brett
This gorgeous version of The Nutcracker JUST came out this week and it's everything you'd expect from Jan Brett! Set in Russia with lots of magical touches and so many gorgeous details, this book is perfect for those who know and love the classic Christmas ballet AND those who are just discovering this story for the first time.
The Snowflake by Benji Davies
Two stories start out this book – one of a little girl who longs for a perfect Christmas tree and the other about a little snowflake wondering where she might land as she falls from the sky. Together, their stories intertwine for a happy ending for both of them.
Bulldozer's Christmas Dig by Candace Fleming, Eric Rohmann 
You may already know and love Bulldozer from his previous books and this Christmas one is a sweet addition to the lineup. When Christmas Eve arrives, Bulldozer realizes he doesn't have any presents for his beloved truck friends. Is it too late or can he find the perfect Christmas gifts?
Merry Christmas, Anne by Kallie George, illustrated by Geneviève Godbout
This might be the new Christmas book I'm most excited about this year – Anne of Green Gables AND one of my favorite illustrators in one spot? Sign me up. In this darling picture book, Anne is thrilled about Christmas in Avonlea and the many things she has to be grateful for. But she's also distracted by her upcoming recitation at the Christmas concert.
The Christmas Blessing by Erin Guendelsberger, illustrated by Gail Yerrill
All the animals in the stable in Bethlehem are present. But they're not getting along well and it's not looking like this will be a place ready to receive the Savior of the world's birth. Will they be able to work together?
Super Santa: The Science of Christmas by Bruce Hale, illustrated by Guy Francis
For every child who has ever asked, "but HOW does Santa visit every home in one night?" this book is for them. All the science behind what it takes to make the world's most magical night is on full display here in delightful and nerdy detail.
Carla and the Christmas Cornbread by Carla Hall, illustrated by Cherise Harris
Based on an event from her own childhood, Carla Hall shares this sweet story about the Christmas where she accidentally ate a bit of the cookie left out from Santa and now worries she might have ruined Christmas. Fortunately, her grandmother is there to help with a clever idea!
The Biggest Little Boy by Poppy Harlow, illustrated by Ramona Kaulitzki   
Luca loves all things BIG. And the biggest big thing he wants? A big (make that HUGE) Christmas tree. But as he goes out hunting for that biggest Christmas tree, he might discover that what matters more than outward size is having a big heart.
Santa Jaws by Bridget Heos, illustrated by Galia Bernstein   
From the author of the beloved Mustache Baby books, comes this delightful rhyming new Christmas book about Christmas under the sea where Santa Jaws makes his annual rounds to all his aquatic friends.
Santa in the City by Tiffany D. Jackson, illustrated by Reggie Brown
With only two weeks to go until Christmas, Deja is starting to get worried about Santa. She's a city kid and her home has no chimney, no parking spots, and no place for a giant sled and eight reindeer to come to rest. But she doesn't need to worry – the Christmas spirit is alive in the city, with or without a chimney!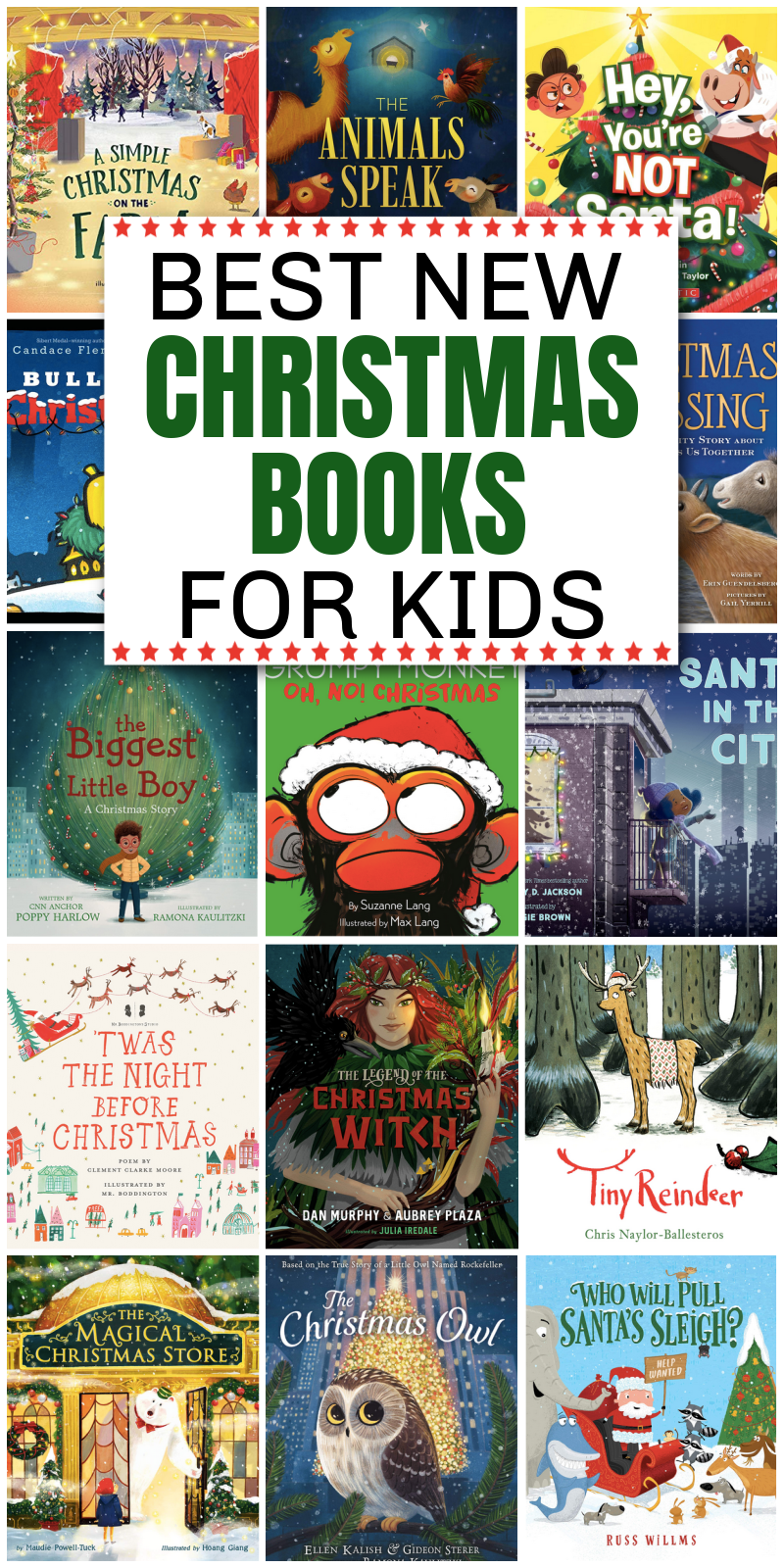 Grumpy monkey. Oh, no! Christmas by Suzanne Lang, illustrated by Max Lang
We are major Grumpy Monkey fans around here and we were all THRILLED to see a Christmas story about our favorite cranky monkey. Jim isn't feeling the Christmas spirit and when he eats a green banana, he feels even worse. Can he see the good things around him and snap out of his grumpy mood?
20 Big Trucks in the Middle of Christmas by Mark Lee, illustrated by Kurt Cyrus
If you have a vehicle lover, this Christmas picture book is for you! One by one, different vehicles of all shapes and sizes arrive for the raising of the annual Christmas tree in the center of town. But then the star for the top has an unfortunate accident and it looks like the tree's top might be bare. . . until two siblings find an unexpected and whimsical solution.
Mr. Boddington's Studio: 'Twas the Night Before Christmas by Clement Clarke Moore, illustrated by Mr. Boddington's Studio
This one doesn't come out for another couple of weeks, so this is the time to request it from your library or pre-order it! If you love a beautiful version of the classic Christmas poem, this one is a whimsical and fresh delight.
The Legend of the Christmas Witch by Dan Murphy and Aubrey Plaza, illustrated by  Julia Iredale
If you love longer Christmas picture books with lots of text, this one is for you! It's about Santa Claus' little known twin sister, the mysterious Christmas Witch who sets out across the world to find her long lost brother.
Tiny Reindeer by Chris Naylor-Ballesteros
Tiny Reindeer longs to be a big, strong reindeer that can pull Santa's sleigh on Christmas Eve, but he's just tiny. He tries his best to prove he can be useful, but it's starting to look like he'll never get his chance to shine until a letter arrives from a little girl wishing for . . . a tiny reindeer for a very special job.
Charlotte and the Nutcracker: The True Story of a Girl Who Made Ballet History by Charlotte Nebres, illustrated by Alea Marley
This one doesn't come out until the week of Christmas, but it's worth taking note of! It's based on the true story of Charlotte Nebres who was the first Black girl to play Marie in the New York City Ballet's annual Nutcracker production. The illustrations in this one are STUNNING and the story is just so sweet. It would be so fun to pair this one with the movie or a live Nutcracker show.
Merry Witchmas by Petrell Ozbay and Tess LaBella, illustrated by Sonya Abby
You might think a witch's favorite holiday is Halloween but Ginger LOVES Christmas and her greatest wish is a visit from Santa Clause. Turns out, though, he doesn't believe in witches!
The Magical Christmas Store by Maudie Powell-Tuck, illustrated by Hoang Giang
Oh, just the COVER of this one gives me all the Christmas feels! Benji's family is struggling which means that Christmas isn't feeling very magical to him. When he wanders around the city on Christmas Eve, he happens upon an incredible store where a polar bear invites him to come explore.
The Christmas Owl by Gideon Sterer and Ellen Kalish, illustrated by Ramona Kaulitzki   
Another book about this little owl in the Rockefeller tree! And this one is written by the woman who, in real life, saved the little owl who came along with her tree home to New York City!
Who Will Pull Santa's Sleigh? by Russ Willms
It's Santa's first Christmas which means he's still figuring out the logistics of visiting children all over the world and what an adventure it will be. He has a sleigh – now he needs some animals to pull it. But when he puts out an ad, he gets lots of interest from animals that just don't seem like quite the right fit for this most important Christmas job.
The Little Owl & the Big Tree by Jonah Winter, illustrated by Jeanette Winter
This gorgeous new Christmas picture book is based on a true story about a little owl who lived in a tree that was selected to be the annual Rockefeller Center Christmas tree. And when she finds herself in New York City, she is going to have to figure out how to make a new home for herself.
And if you'd like a printable copy of the best Christmas books so you can take to your library or screenshot on your phone for easy access, just pop in your email address below and it'll come right to your inbox!
Any other favorite new Christmas picture books you've spotted this year that might make it to the your list of the best Christmas books? I'd love to hear!
If you liked this post about the
best christmas books for kids, you might like these posts too: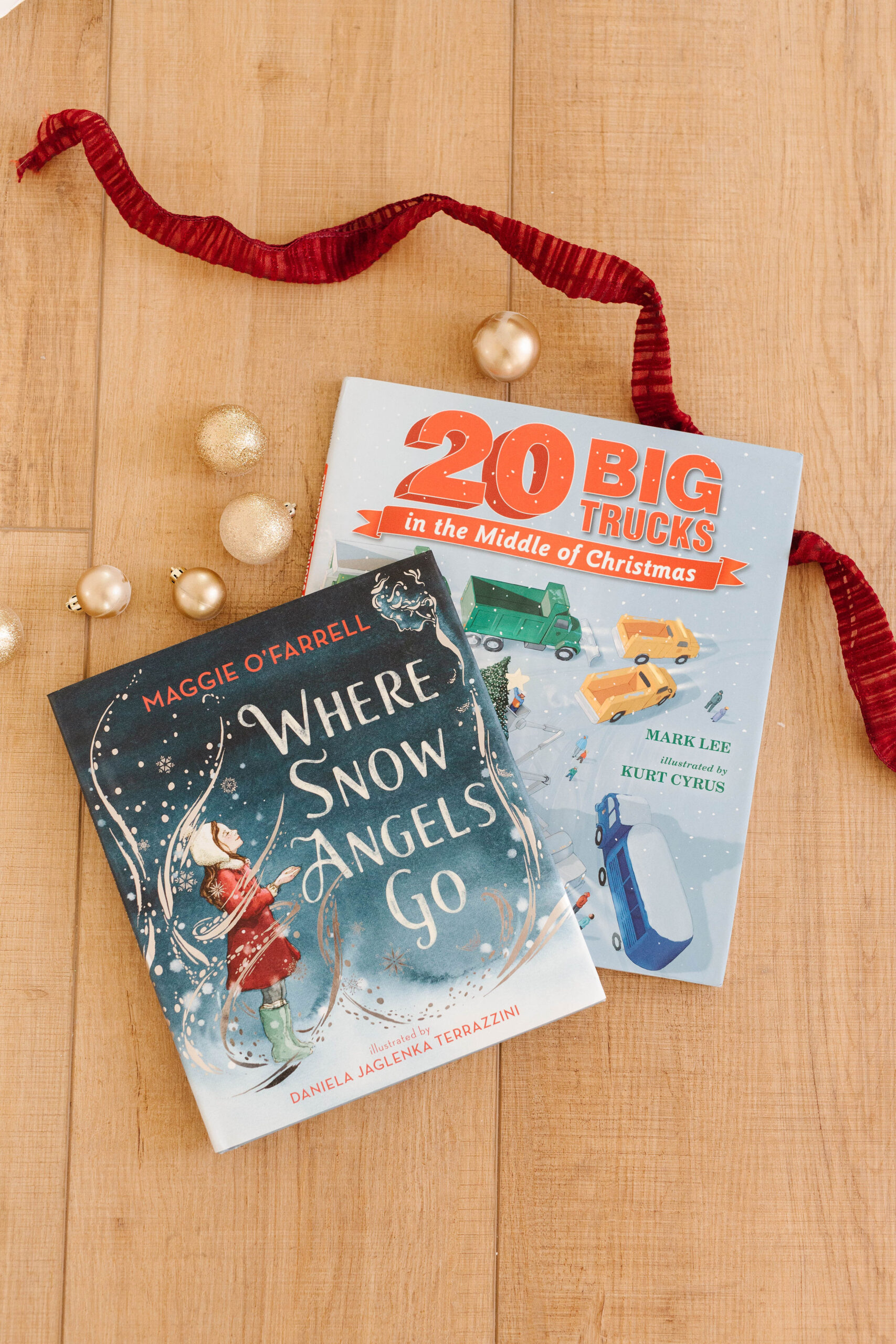 Photos by Heather Mildenstein