Printing out our Halloween pictures from each year makes for the easiest and most special Halloween decor. I'm sharing where to print your pictures of Halloween costumes and where I found super inexpensive frames.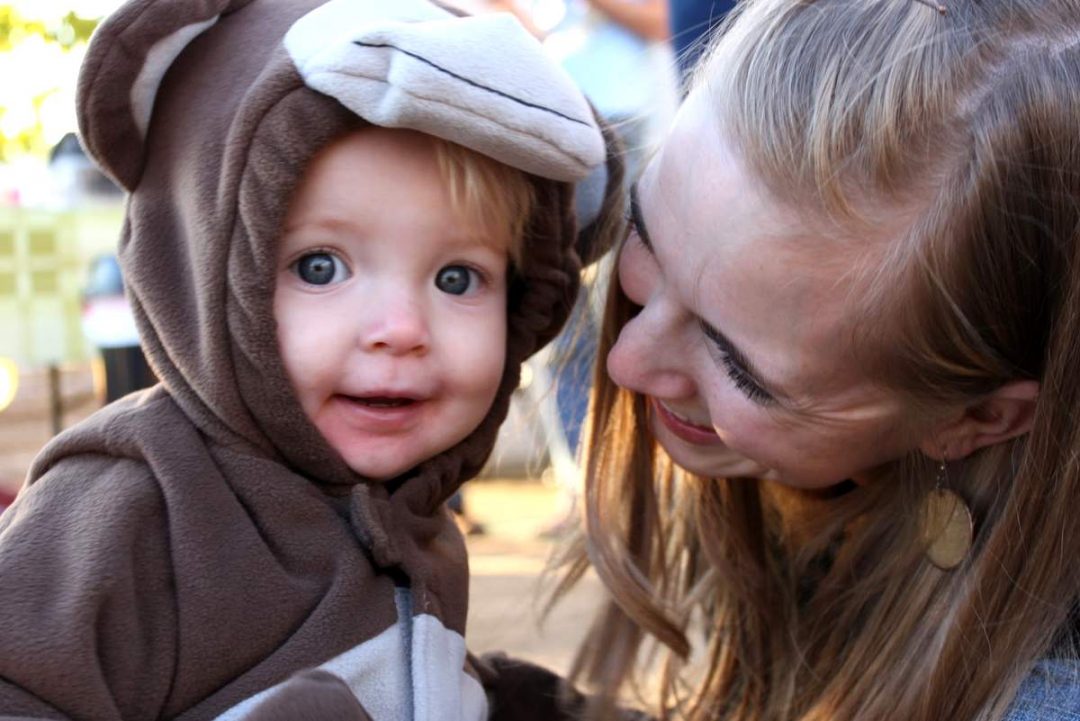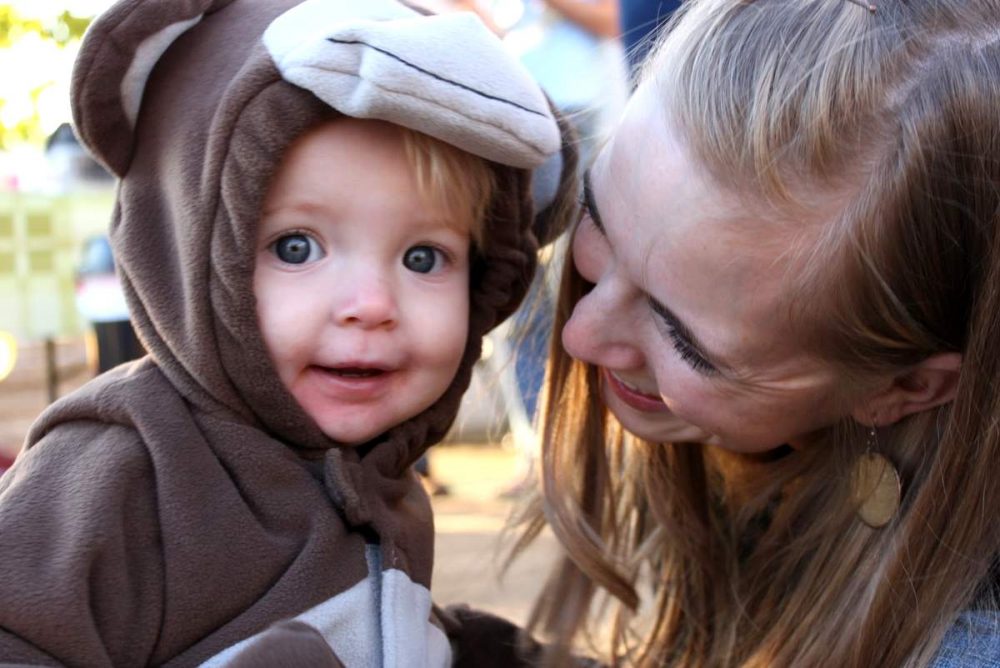 In our Arizona house, there was a cut-out in the wall of our back hallway.
The hallway ran behind the kitchen and two of the girls' bedrooms and their bathroom opened into that hallway. It also led to the master bedroom and to the stairs that went down into the basement.
Basically, I walked down this hallway ten thousand times a day.
The cut-out made me nuts because it was about four feet tall, so you really needed something tall to fill it with.
It also made me nuts because my children loved hopping up into it and then jumping out many times a day, so it was always covered with little hand and footprints.
Finally, after two years, when we were having our basement windows framed in, I asked the carpenter if he'd install shelves in the space instead.
It was the best $100 I've ever spent. Those shelves looked SO much better, it made it too small for children to climb into, and it gave me three shelves to decorate for the holidays (that house didn't have a fireplace or mantle, so I always felt like I was short on places to put holiday decorations).
As I was getting out my Halloween things that year, I thought "What I'd really like is photos of our girls in all their Halloween costumes."
Most of the time, I think of something like this and then four or five years later, I finally get around to it.
And this Halloween pictures idea was no exception.
I'd actually bought picture frames for this project a year (or maybe two!) earlier, but never gotten around to printing off the pictures of halloween costumes and so the frames had sat, empty, with my other Halloween decorations.
This time, though, now that I had a place to display them, I was determined to make it happen, and fast.
I looked through my files, found a photo from each Halloween since Ella was born (2010 when she was the cutest owl I'd ever seen, 2011 when she was a monkey, 2012 when she was a ladybug, 2013 when we all dressed up as characters from Little Red Riding Hood, 2014 when they were Elsa and Anna, 2015 when they were cowgirls and a sheep, and 2016 when they were pandas and a butterfly fairy) and ordered 4×6 prints of them.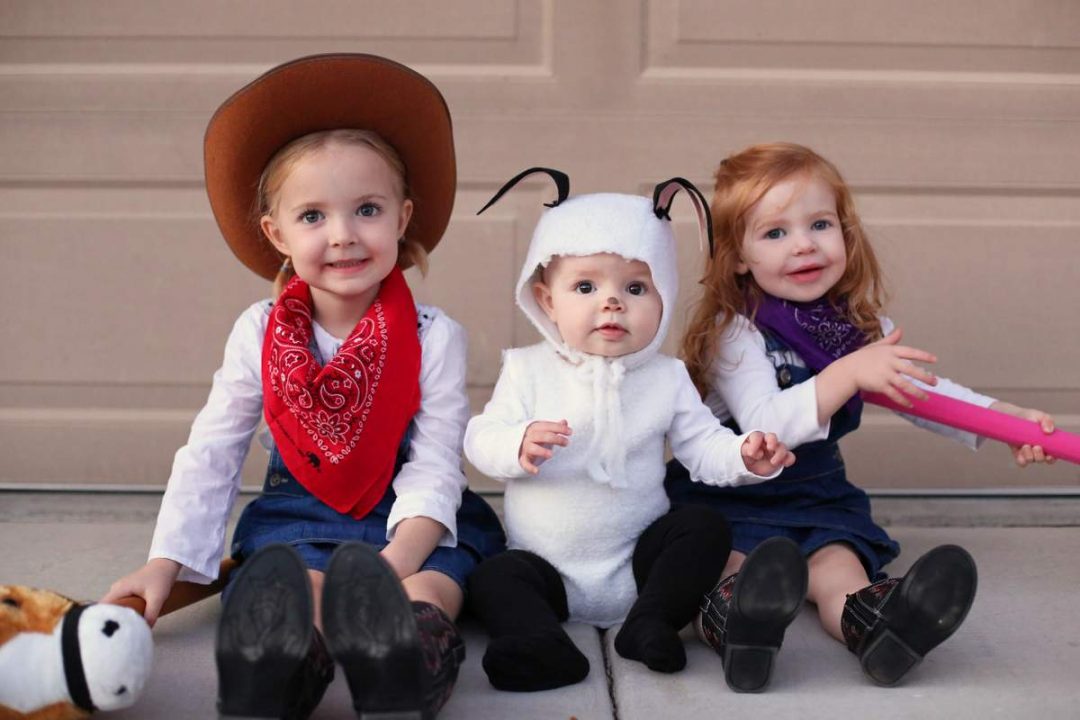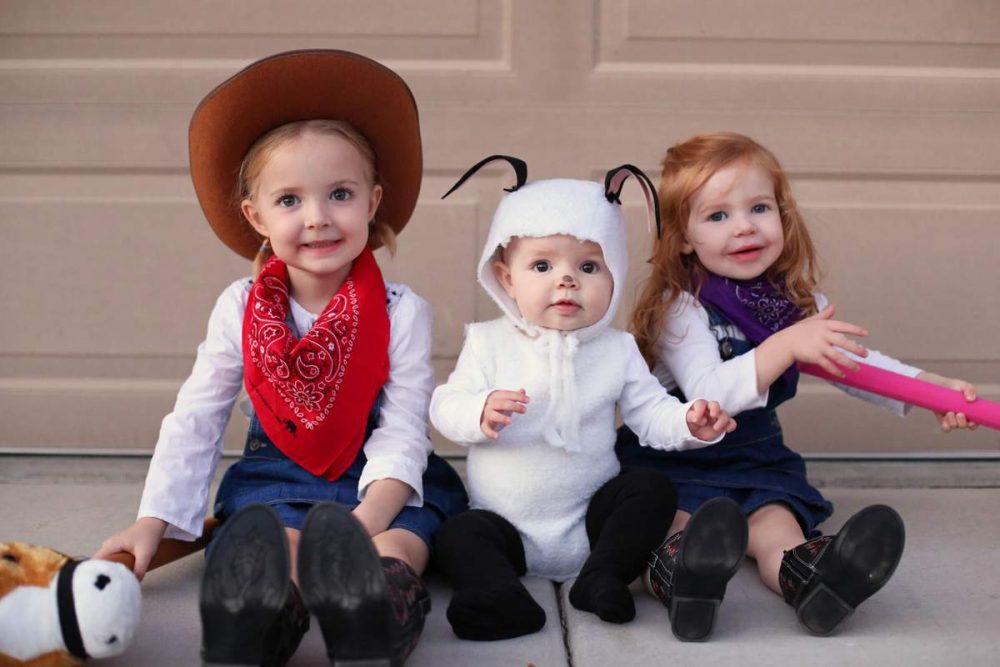 If you want your Halloween pictures shipped right to your door, Mixbook does amazing quality prints for 15 cents each which is hard to beat or you can do same-day pickup at Walmart for 9 cents per print. So for seven years worth of Halloween pictures, it cost me just over a buck.
The frames I'd picked up the year before were these $2 white frames and these $2 black frames. I bought a bunch of extra ones so that I could just print off a new photo each year and easily add it to my collection.
Once I had them printed, I slipped the Halloween pictures in their waiting frames and voila! Super festive and meaningful Halloween decorations that cost me less than $20.
And you can imagine how much my girls loved looking at the Halloween pictures all month long. They were such a cheerful, happy addition to our annual decor and I'm pretty sad not to get to pull them out this year.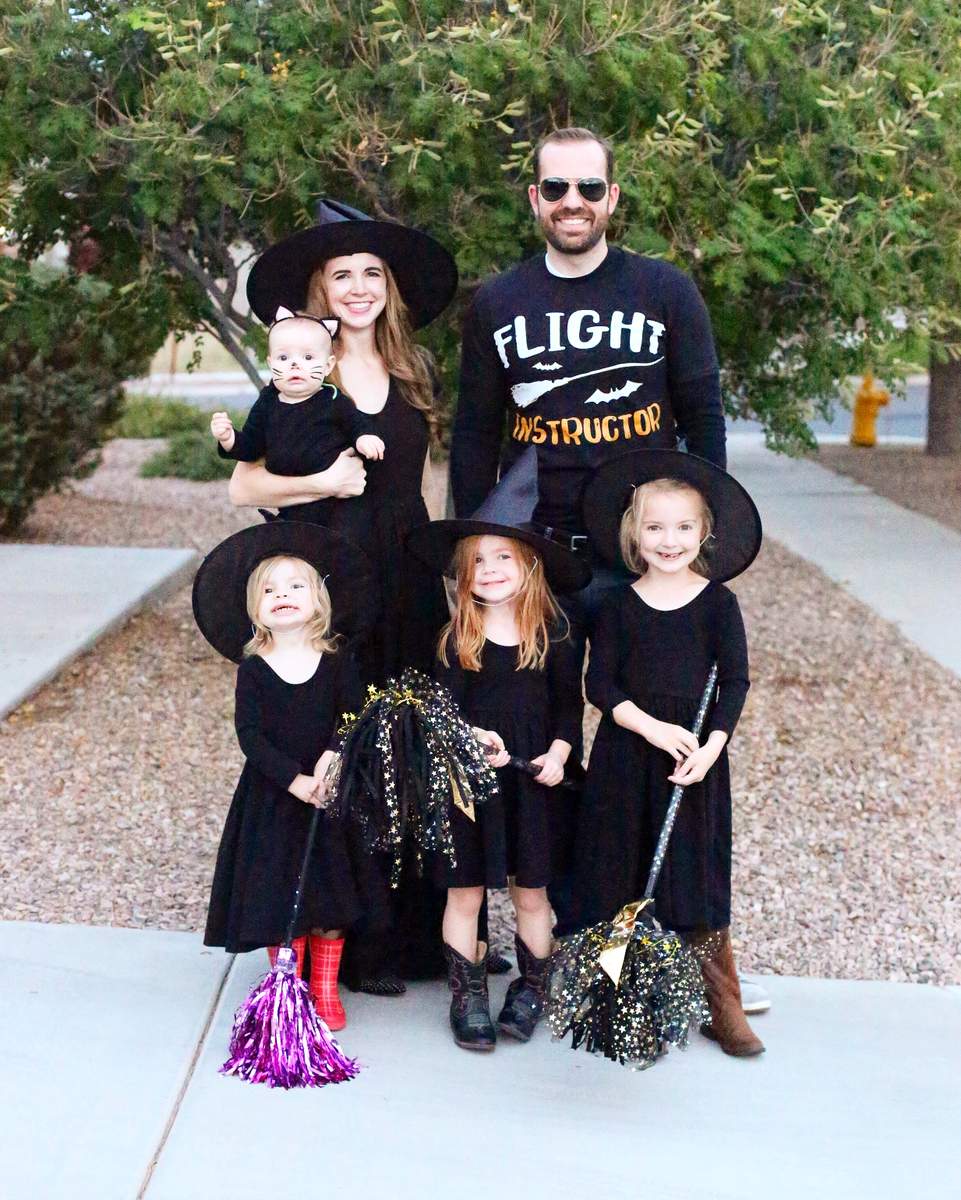 But you better believe that as soon as we have a house again, I'll be printing out my 2017 and 2018 Halloween pictures and dropping them right into their waiting frames.
P.S. I've rounded up all the Halloween ideas I've shared over the years in a single spot so they're easy to find! Whether you're looking for recipes, picture book lists, read-aloud suggestions, costume or decor inspiration, or DIY projects, it's all right here!