Every quarter, I look at the number of books I've read and I think, "I was SURE I read a lot more than that."
I used to feel like I needed to apologize for it, but I've come to terms with the fact that my current reading life just isn't going to look like my reading life of 2009 when Bart traveled a ton, I was done with work by 3:30, had an hour-long daily commute, and no children.
No wonder I could read 200 books a year back then!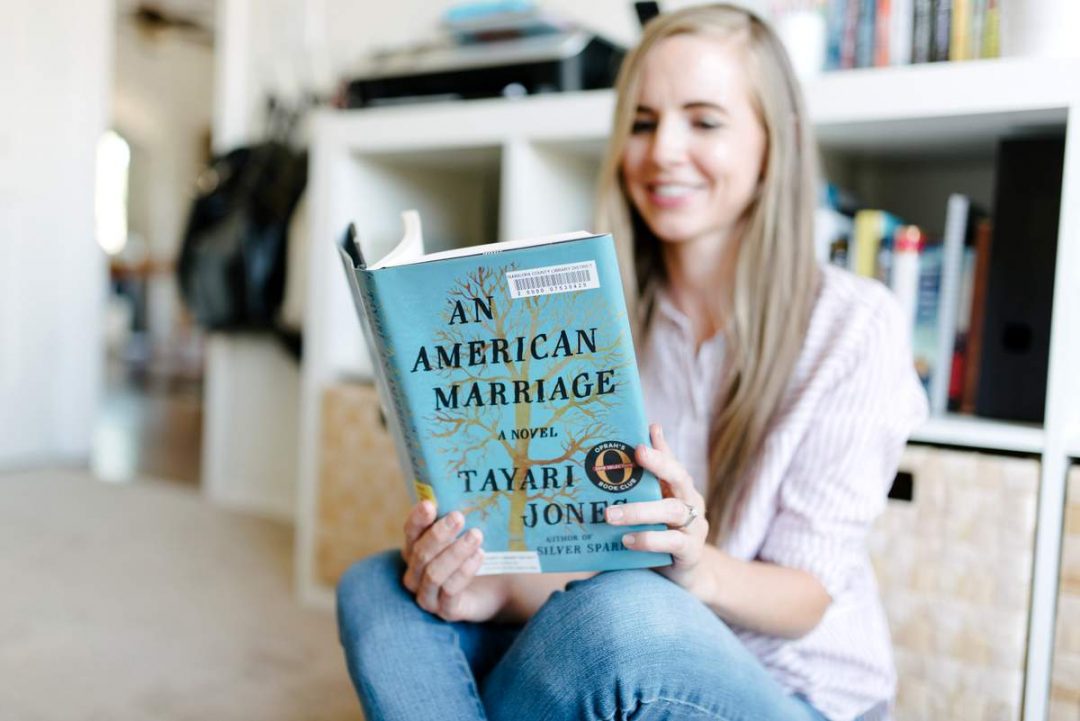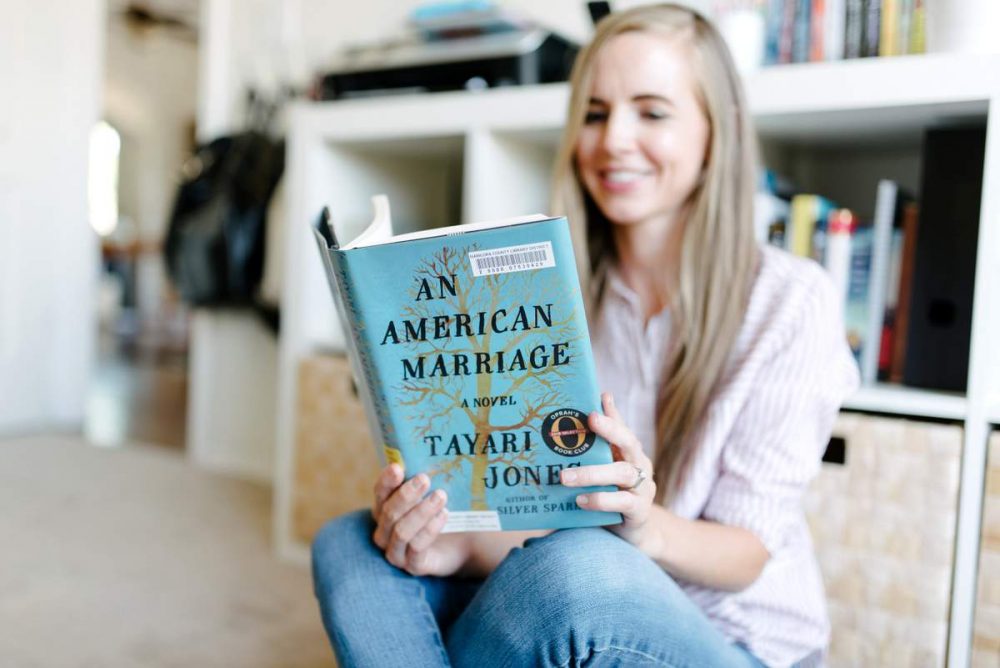 Anyway, this quarter these are the books I read:
There Are No Grown-Ups: A Midlife Coming-of-Age Story by Pamela Druckerman
I liked parts of this (other parts dragged), but I forgot about it almost immediately once I finished it. Not even remotely as good as Bringing Up Bebe.
An American Marriage by Tayari Jones
I read this one because it was getting so. much. buzz. and I was completely engrossed by it. It's not the happiest story, about a young African-American couple living the dream in Georgia until the husband is arrested for a crime he didn't commit and locked away for years and years, but it was gripping.
My Oxford Life by Julia Whelan
I love Julia Whelan as a narrator (she's the reader for Educated and The Great Alone, as well as about fifty million other books), but this is her first book she's written herself. I wasn't sure what to expect in this novel about a girl that goes to Oxford for a year as a Rhodes scholar, but I'll tell you what, this wasn't quite it.
The Female Persuasion by Meg Wolitzer
This is SO not my normal kind of book (and I've actually never read any other Meg Wolitzer books), but I got a free audiobook of it and ended up listening to it on one of our long drives. It was actually pretty fascinating.
Folded Notes From High School by Matt Boren
It'd been too long since I read a YA book and this one was pretty fun on audio with different voices for each character. It's had some comparisons to Mean Girls and they're valid.
A True Home by Kallie George
I loved this first book in the Heartwood Hotel series, and it was so fun to read with Ani. (Full review here)
The Greatest Gift by Kallie George
As soon as we finished the first Heartwood Hotel, we jumped right into the second. It's just as charming if not more so.
Charlotte Walsh Likes to Win by Jo Piazza
I was underwhelmed by The Knockoff, but this one was completely gripping and I blazed through the whole thing in one airplane ride.
The Midnight Gang by David Walliams
It took us the whole dang summer to read this one (it was one of the books on my personal summer reading list). This story about a bunch of kids in the hospital ward with a scary matron was definitely reminiscent of Roald Dahl like all the blurbs promised, but it didn't feel QUITE as magical to me. More like it was trying a litttttle too hard.
Vox by Christina Dalcher
I knew basically nothing about this book going in except that it took place in modern-day America and all females were now restricted to 100 words per day. It's a cool premise, but I felt like it wrapped up in about half a second.
I'd Rather Be Reading: The Delights and Dilemmas of the Reading Life by Anne Bogel
I was a little worried about this one because I'm not usually an essay fan, but I LOVED this book. My favorite thing I read this quarter for sure, and I'm already holding a spot for it on this year's Book Lover's Gift Guide.
Better Together by Kallie George
The third Heartwood Hotel book. This is reminding me that I need to request the fourth one from the library!
Pippi in the South Seas by Astrid Lindgren
I grabbed this off my in-laws' bookshelf (it's basically like living in a library here – I don't hate it) and the girls and I just laughed our way through the whole thing.
The Year of Less: How I Stopped Shopping, Gave Away My Belongings and Discovered Life is Worth More Than Anything You Can Buy in a Store by Cait Flanders
I'd forgotten that I'd put a hold on this one months ago and it finally came up on Libby. I blazed through it in a few days and it was a fun read.
Princess Academy by Shannon Hale
This was my third read of this, but it'd been more than 9 years since I last read it and it was SO fun to listen to this with the girls. Just as good as I remembered. (Full review here) 
And if you'd like a printable copy of this list that you can take to your library or screenshot on your phone for easy access, just pop in your email address below and it'll come right to your inbox!
I'd love to hear what you've read and loved (or didn't love!) in the last couple of months!