This post is sponsored by Modsy, which is the most amazing way to design a room you love. Get 15% off any design package for new customers with the Modsy Promo code EVERYDAY15.

Remember how I shared before photos of the basement back in September and said, "I'll show you how it turns out next month"?
Well. . . three months later, I've finally pulled myself together enough to share with you how the basement looks now.
You guys, I cannot even believe the change here.
Before, it was just this massive waste of space that we hardly used and kind of made me hate this house because it just looked so darn bad and was always such a mess.
Now, it feels like one of the best spots in our home and we spend a ton of time down there.
If you need a refresher on how ugly it was before, you can see the before photos here.
In September, my mom came and helped me paint the entire basement. We also had the windows framed in, since I knew we didn't want curtains in that room (we needed all the light we could get, plus they felt a little stuffy for a play room).
A few weeks later, we replaced the carpet, which made a night and day difference.
And then came all the fun parts.
I worked with Modsy and they made the most amazing renders of the room that helped me figure out how to use the space in a way that looked good, made sense for our family, and fit inside our budget.
Plus, their renders are so life-like, it's hard to believe they aren't photos.
Here's one of their renders of the play corner: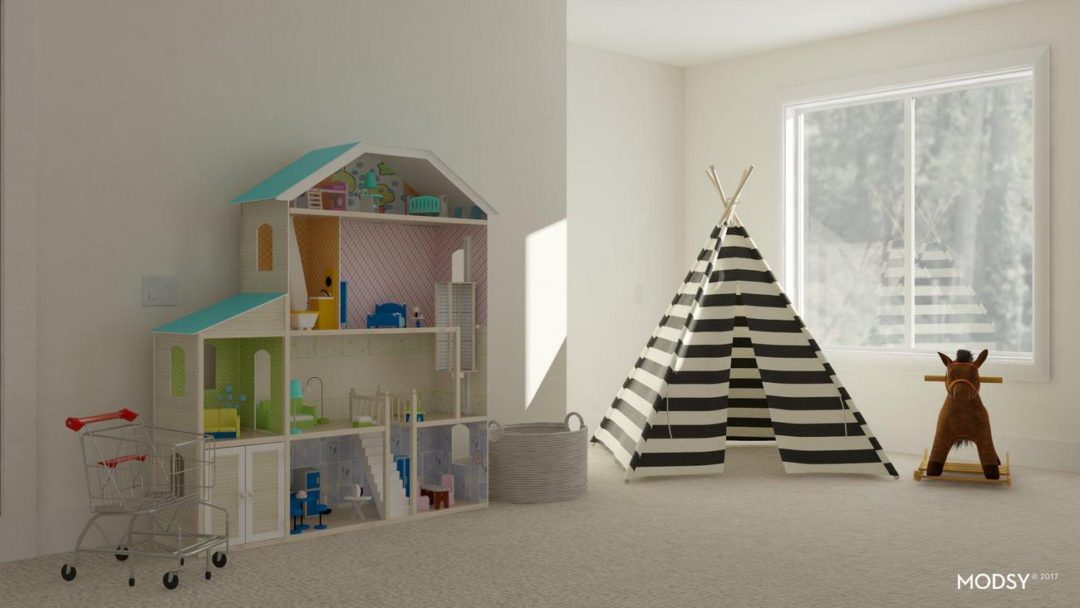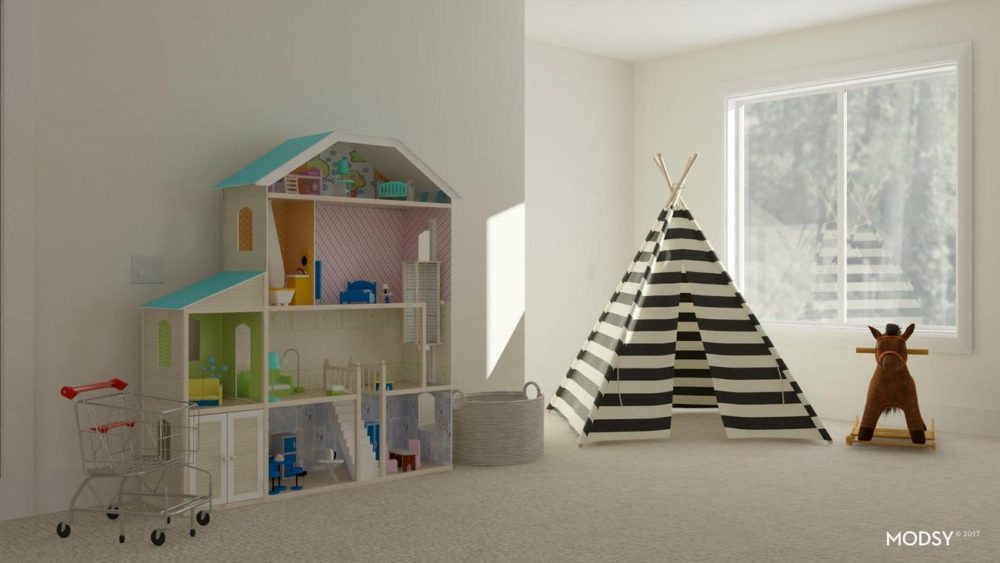 And here's an actual photo of how that space turned out: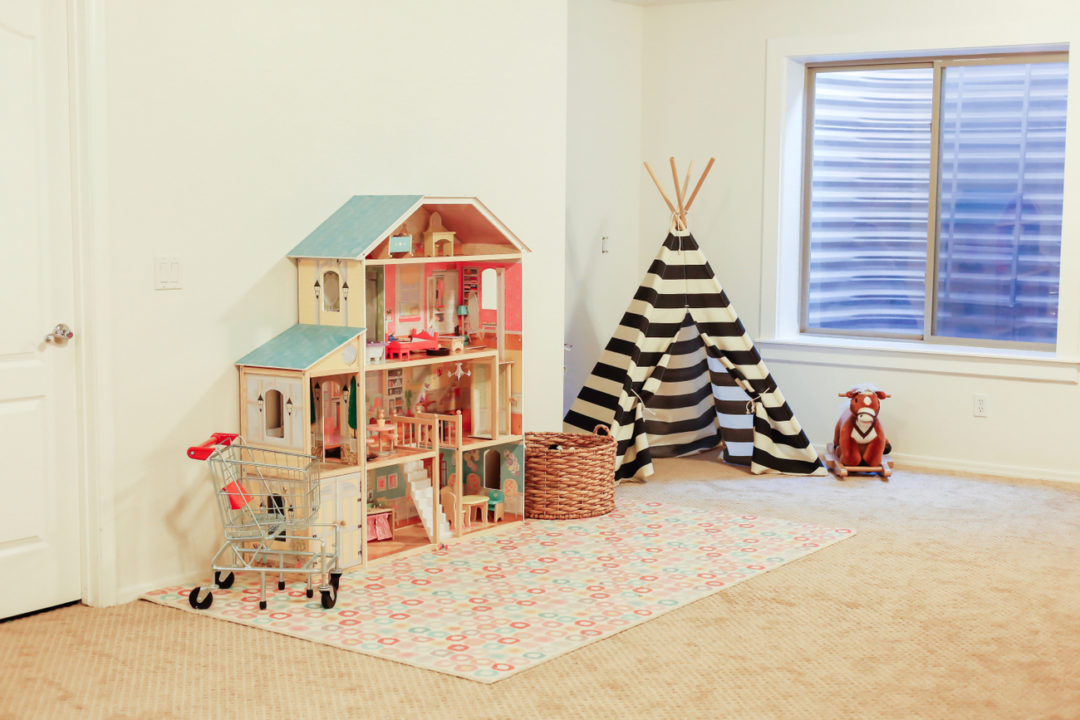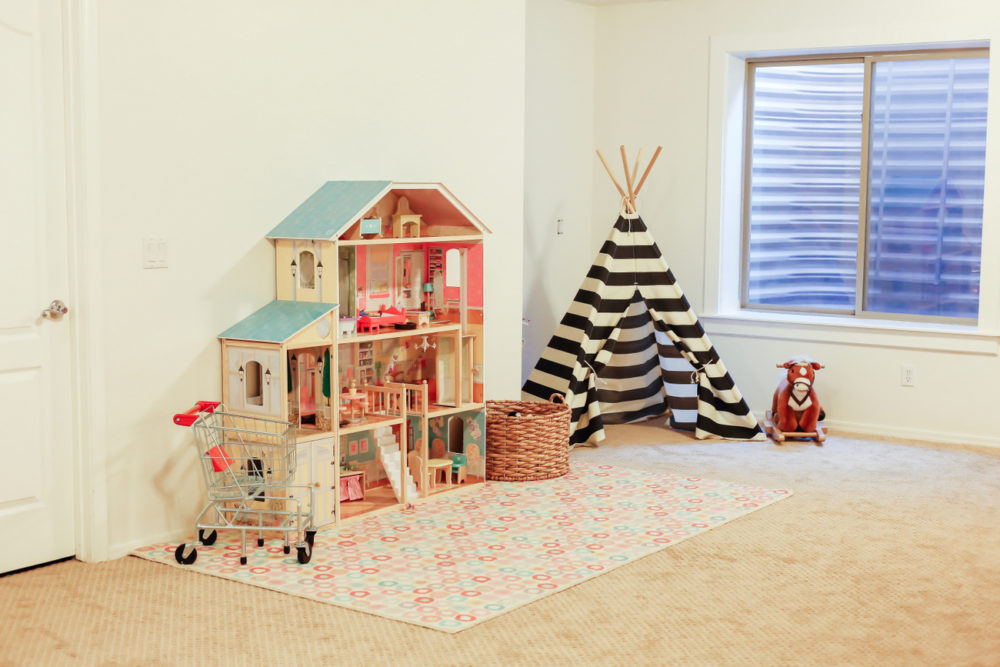 And here's the reading nook render from Modsy: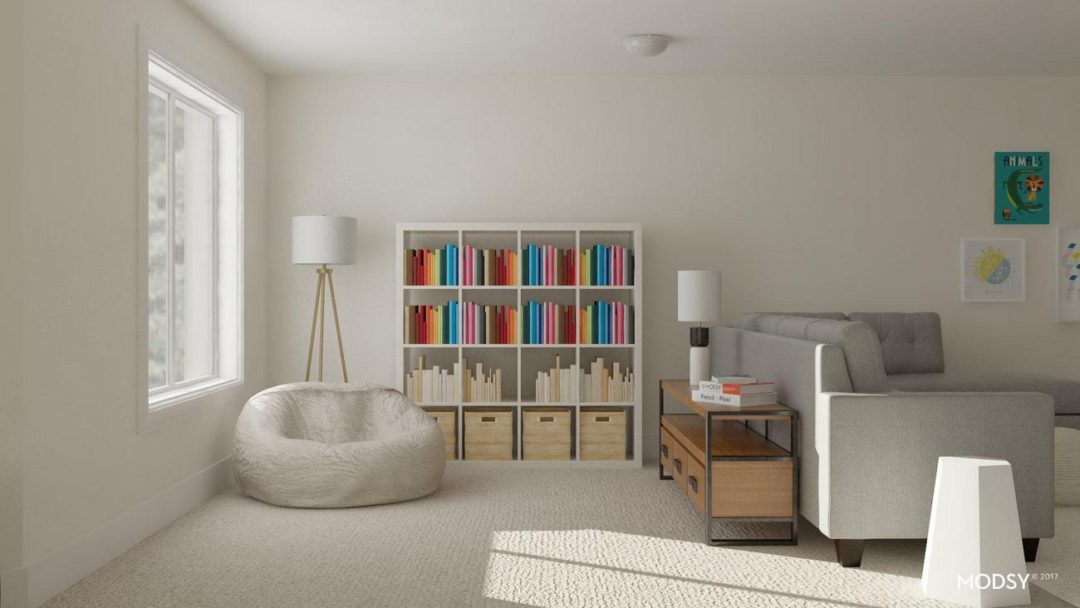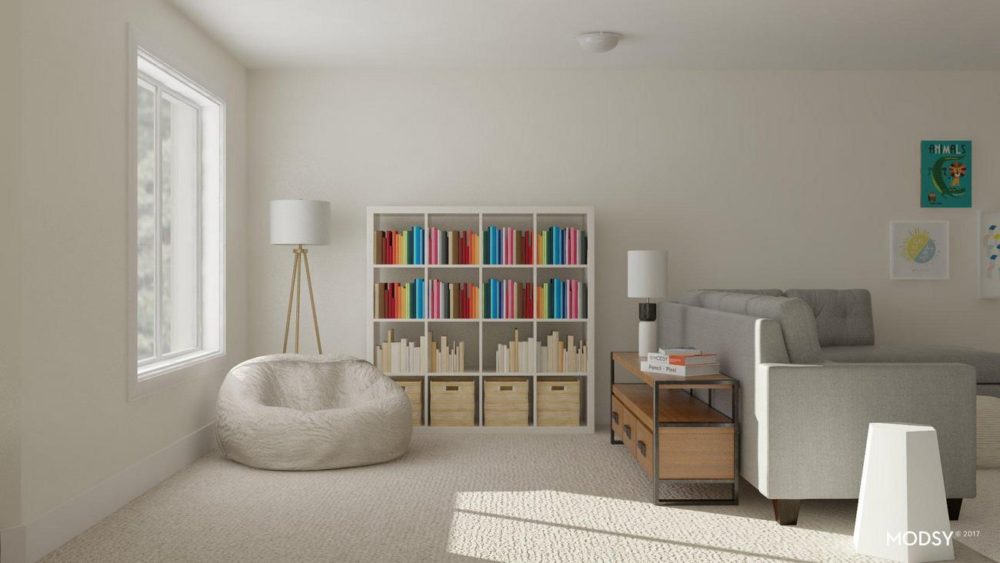 Here's how it looks in our house: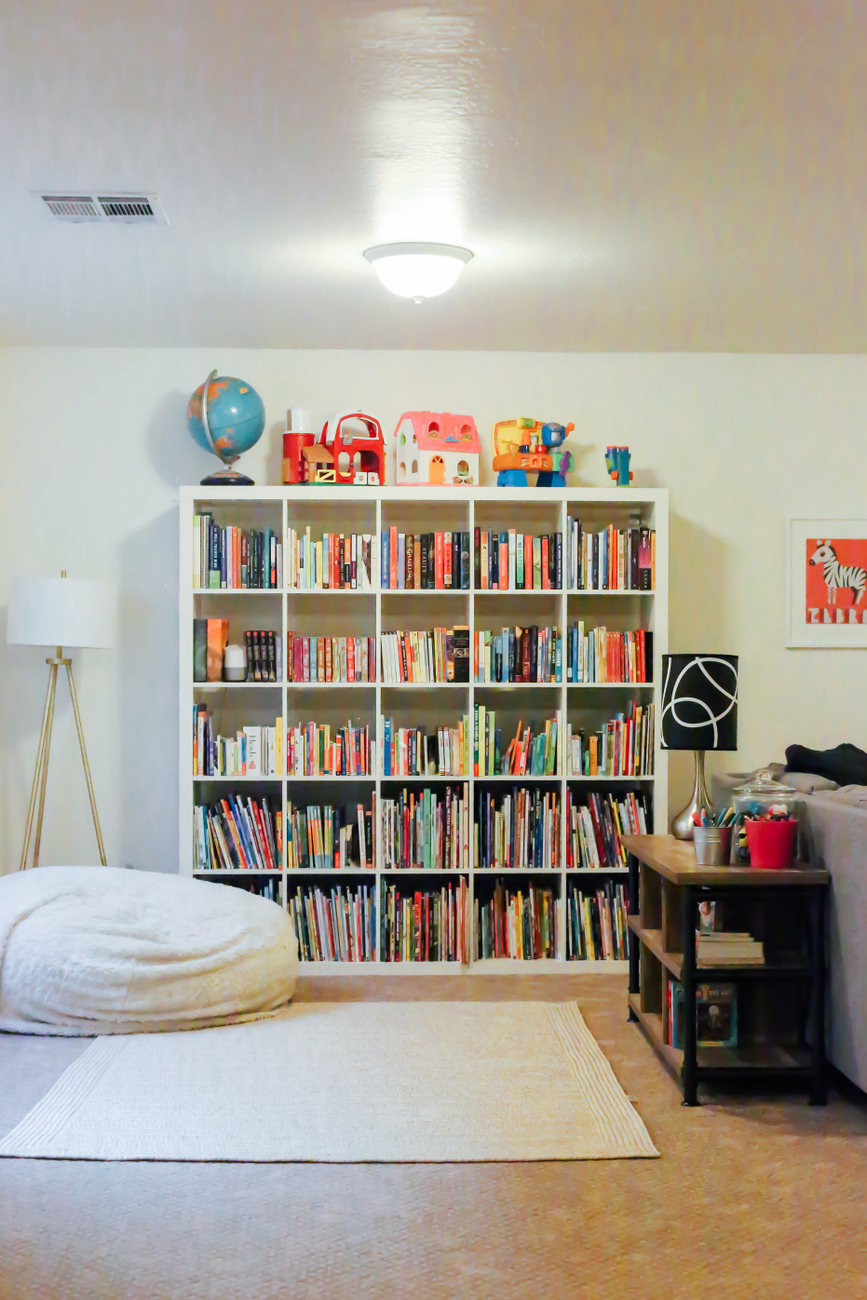 And of course, the seating/TV area is the main section of the room, and here's their render: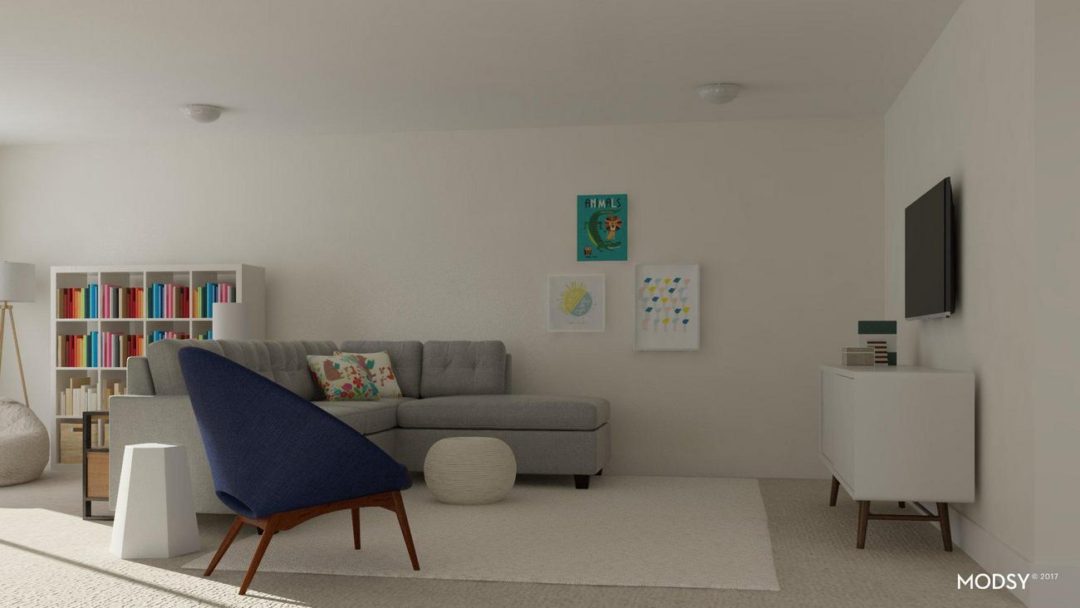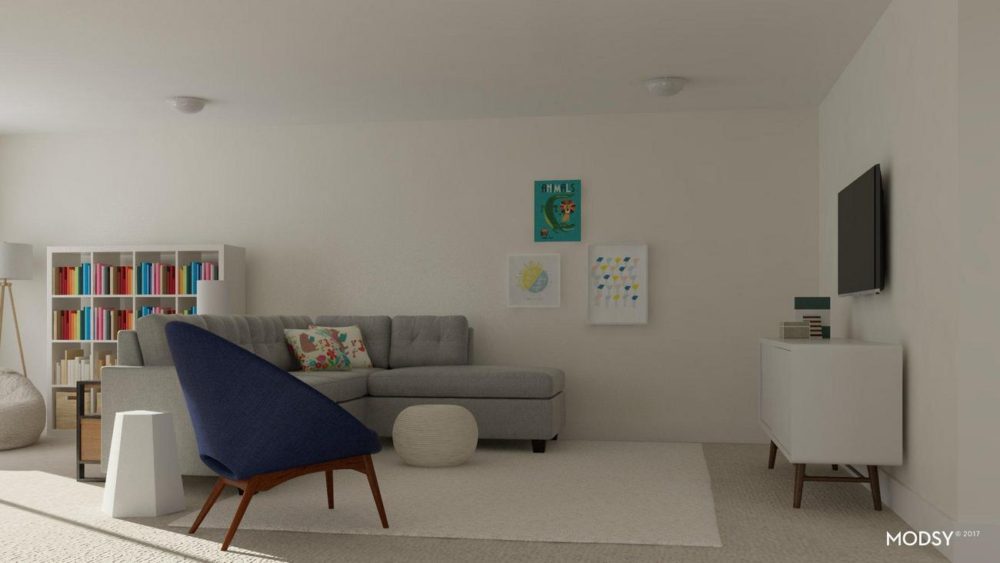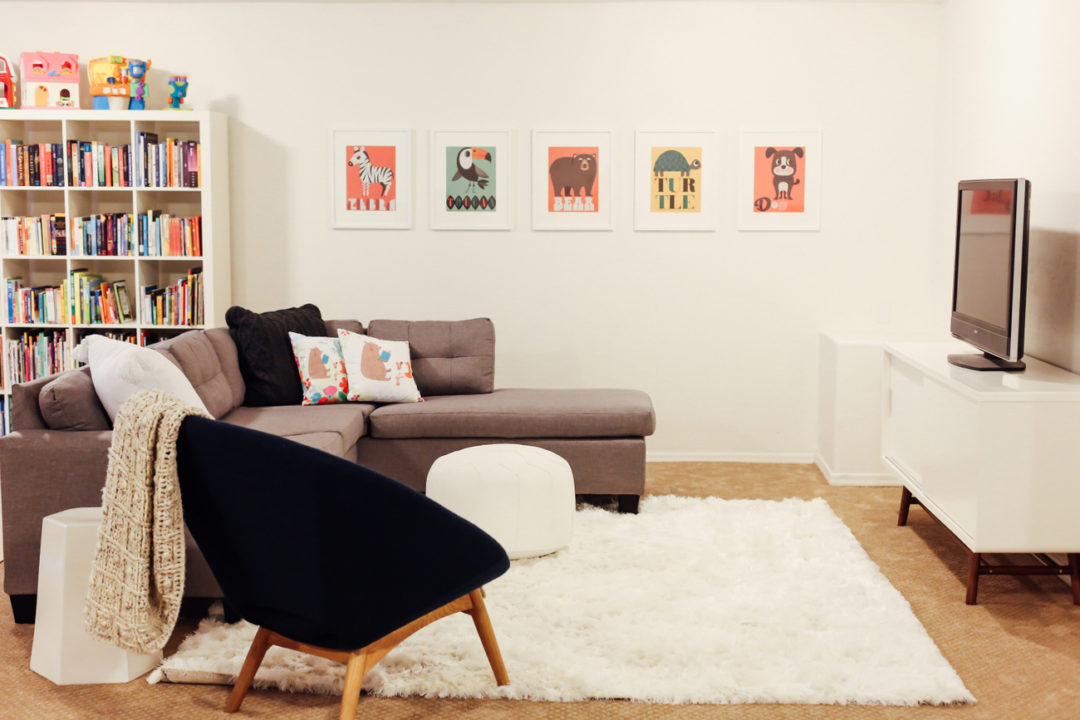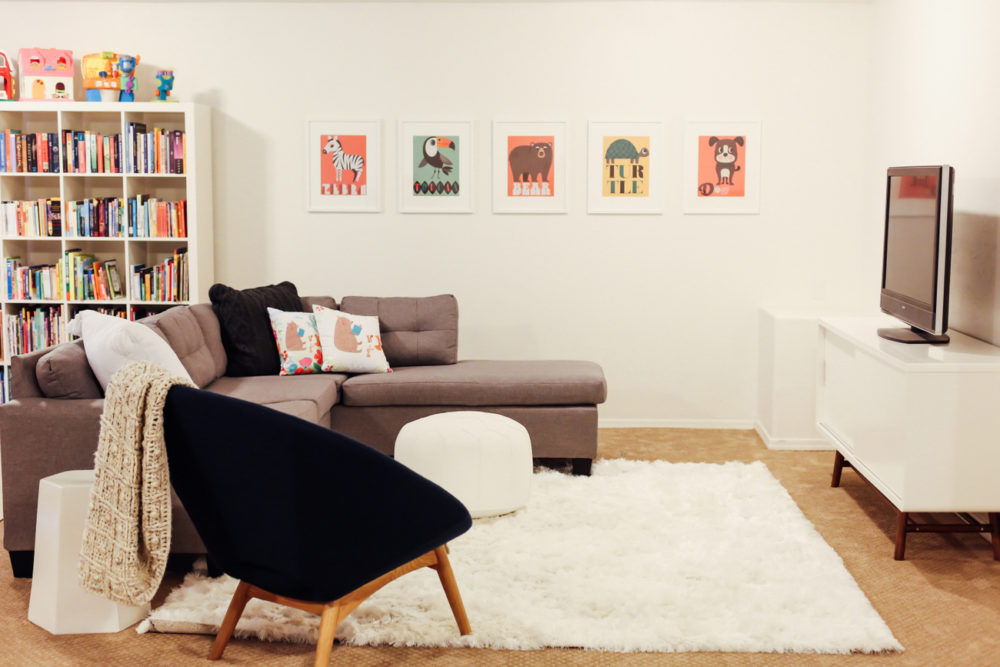 I am just SO in love with this room and how it turned out.
We haven't completely finished it yet. If you look in the floor plan from Modsy below, you'll see that they have a table, which we don't have right now, and when we do get one, I plan to move it back to where that rug with the black crosses are instead of having more toy storage there.
The girls love having a lot of open space to play in, so I'd rather not break it up with a table in the center of the room, and instead of shelving on that wall, I'm planning to get a hutch of some kind to keep art and craft supplies hidden out of sight.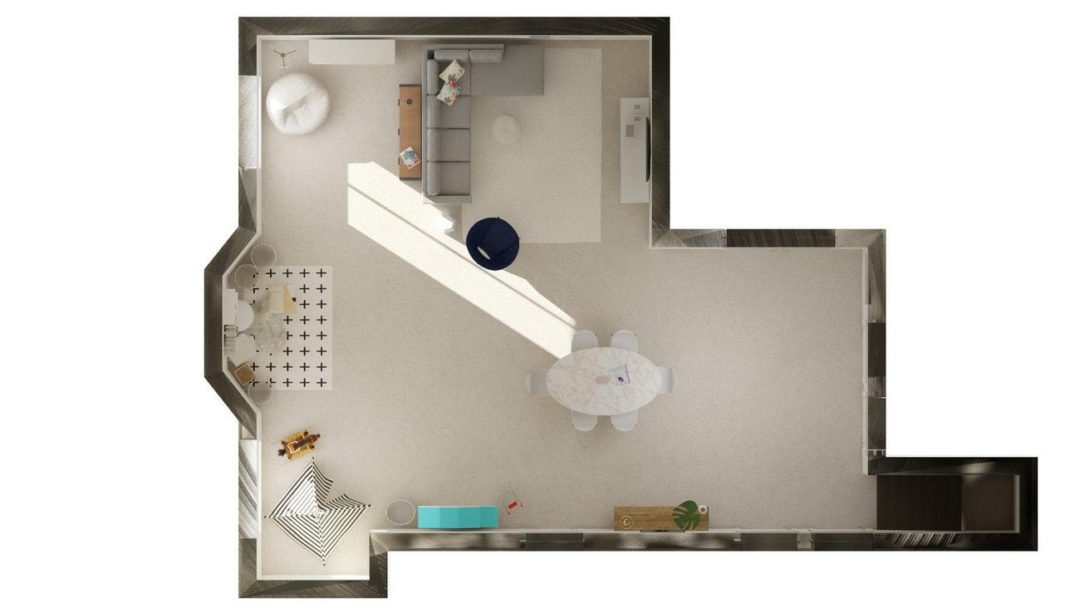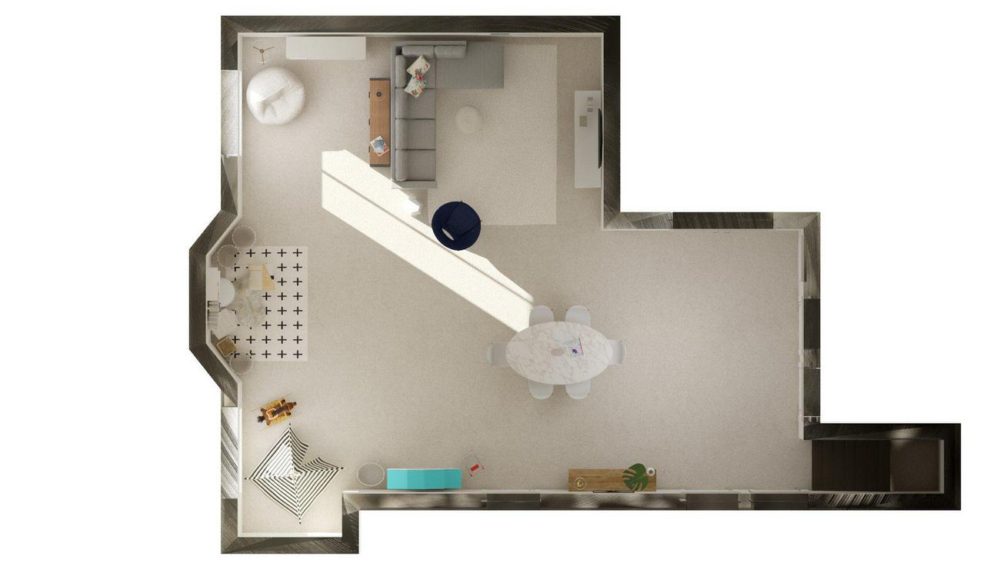 Because you get unlimited revisions, I can have Modsy help me track down the perfect hutch for that space and see how it'll actually look and if the dimensions are right (how many times have you ordered something only to realize that you didn't bother to measure and it looks all wrong in your space? Just me?).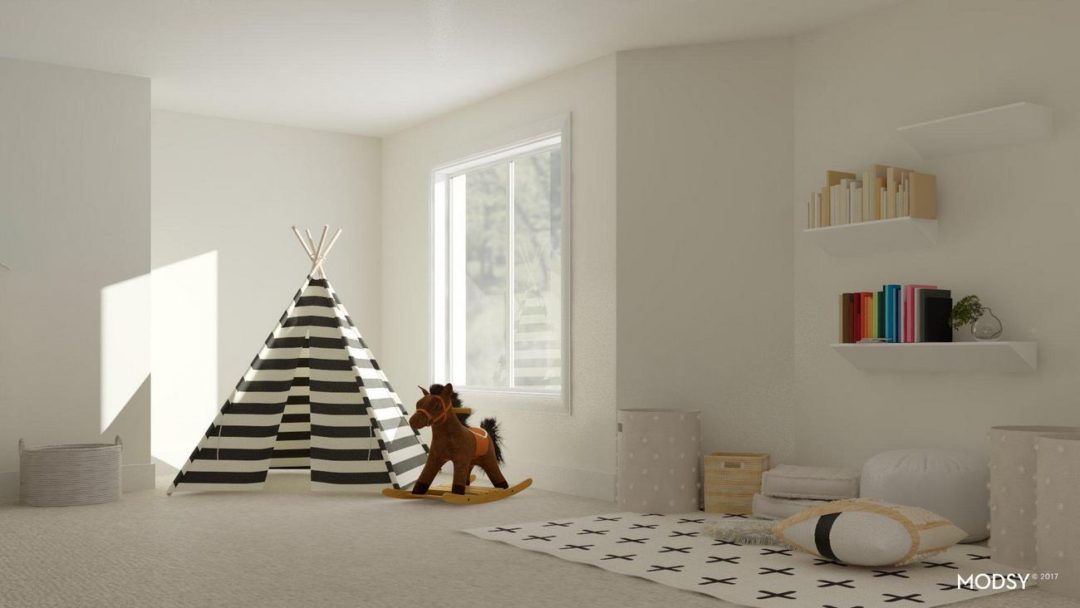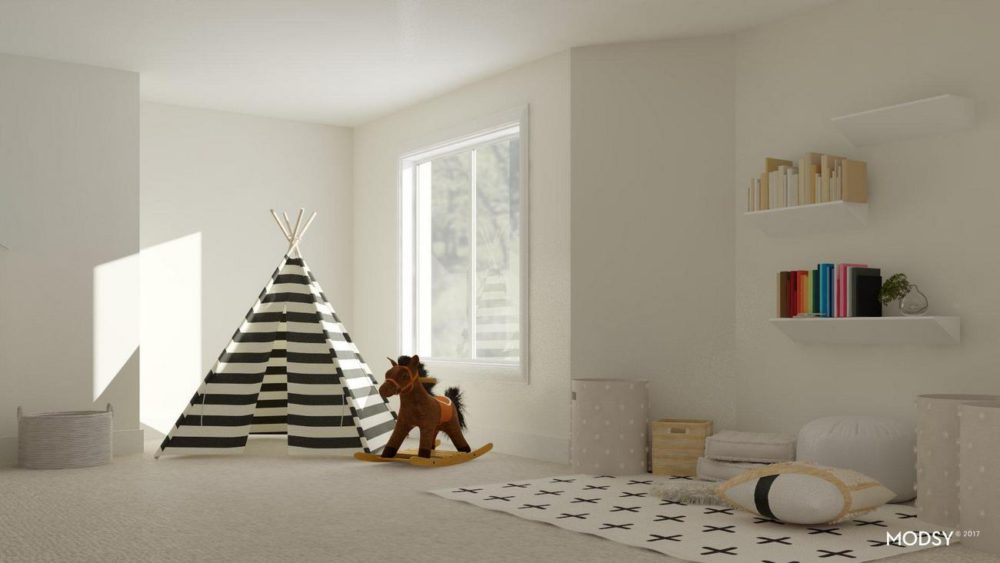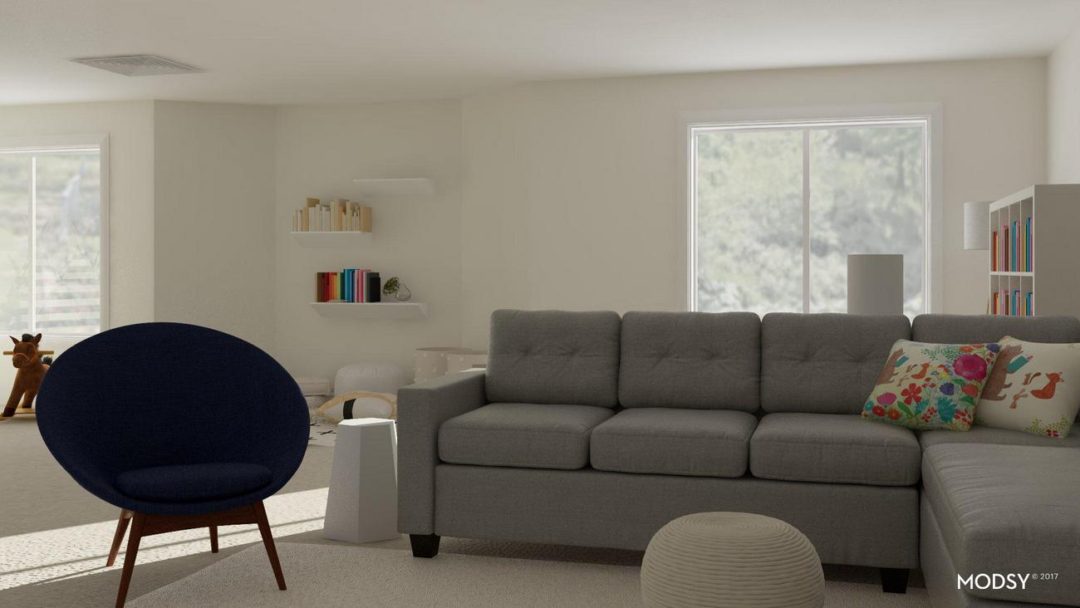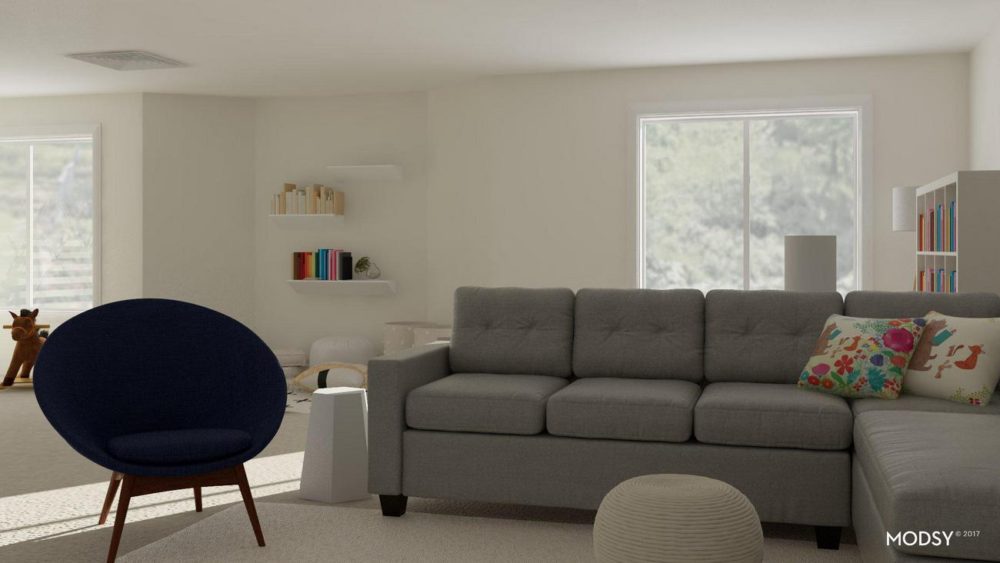 I also love that there are spaces carved out for specific activities – reading by the bookshelf, imaginative play by the dollhouse and tent, open space for endless gymnastics and dance parties, and a cozy place for movie night (or for grown-ups to sit and talk while the kids play).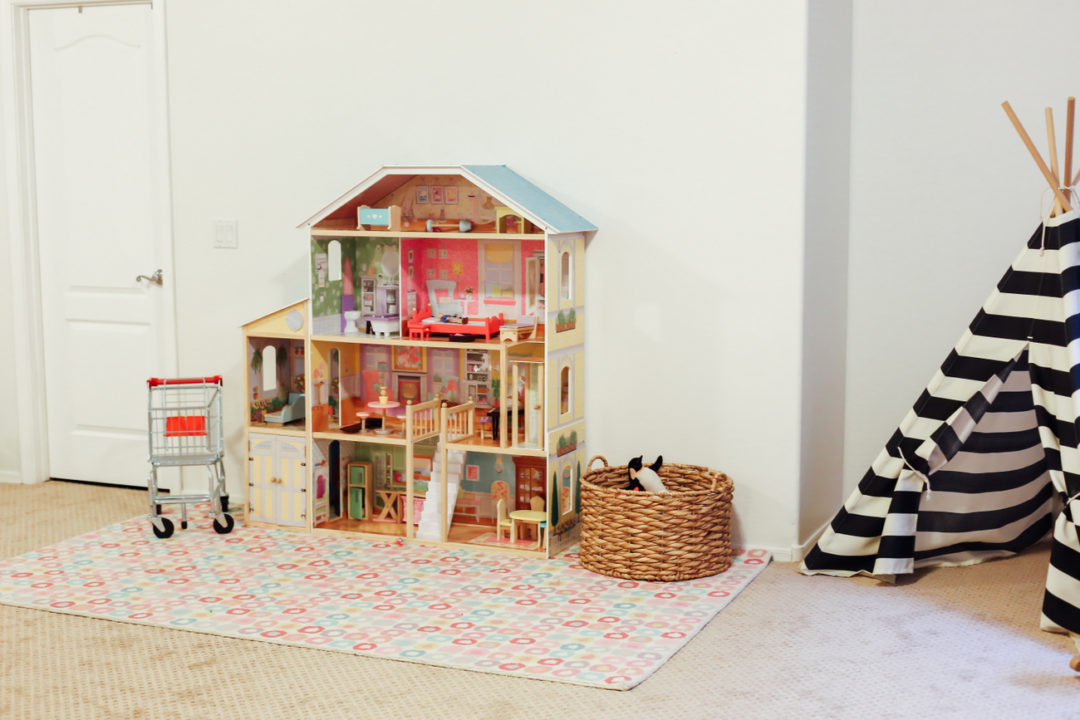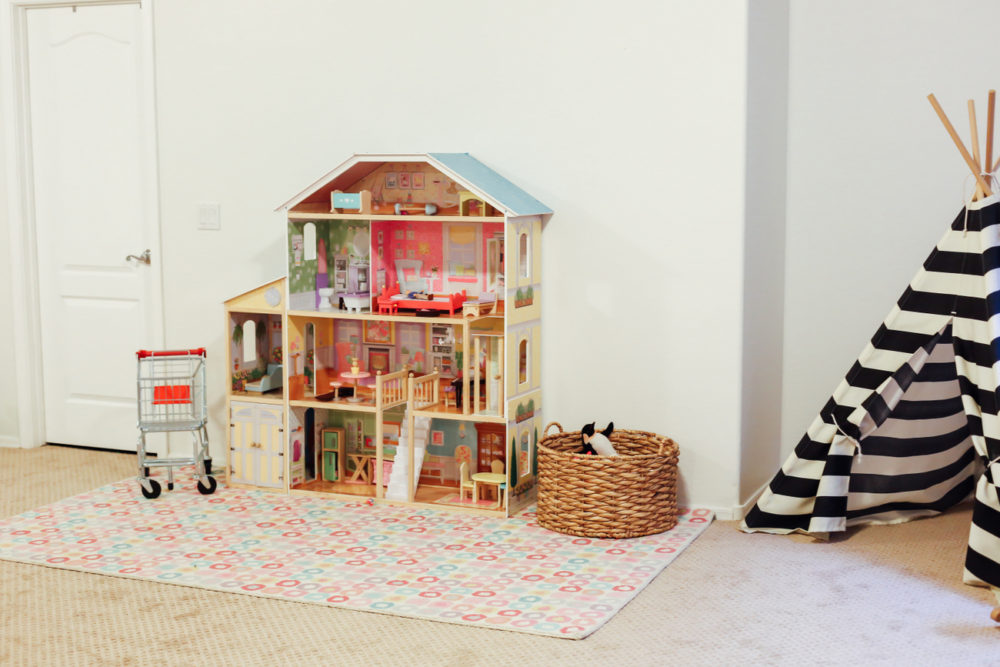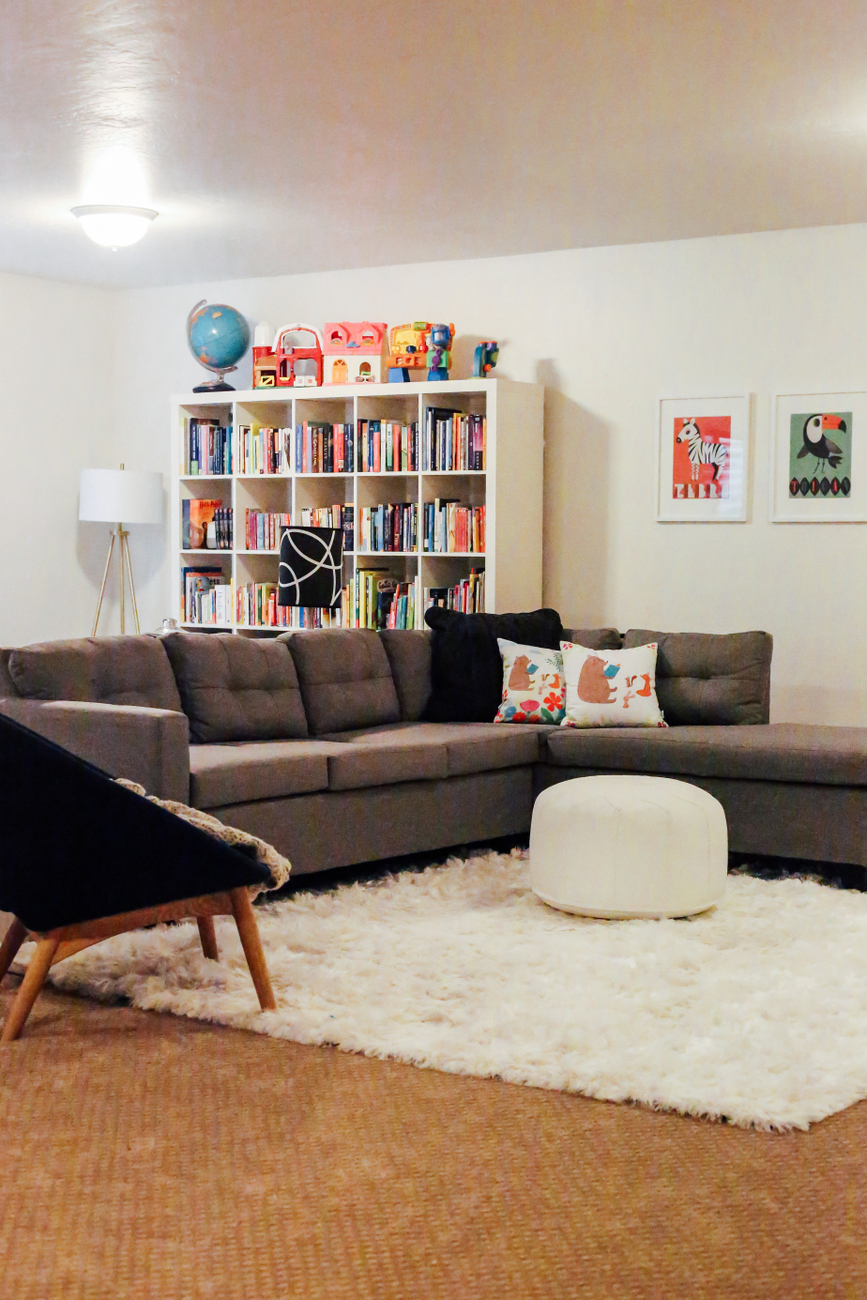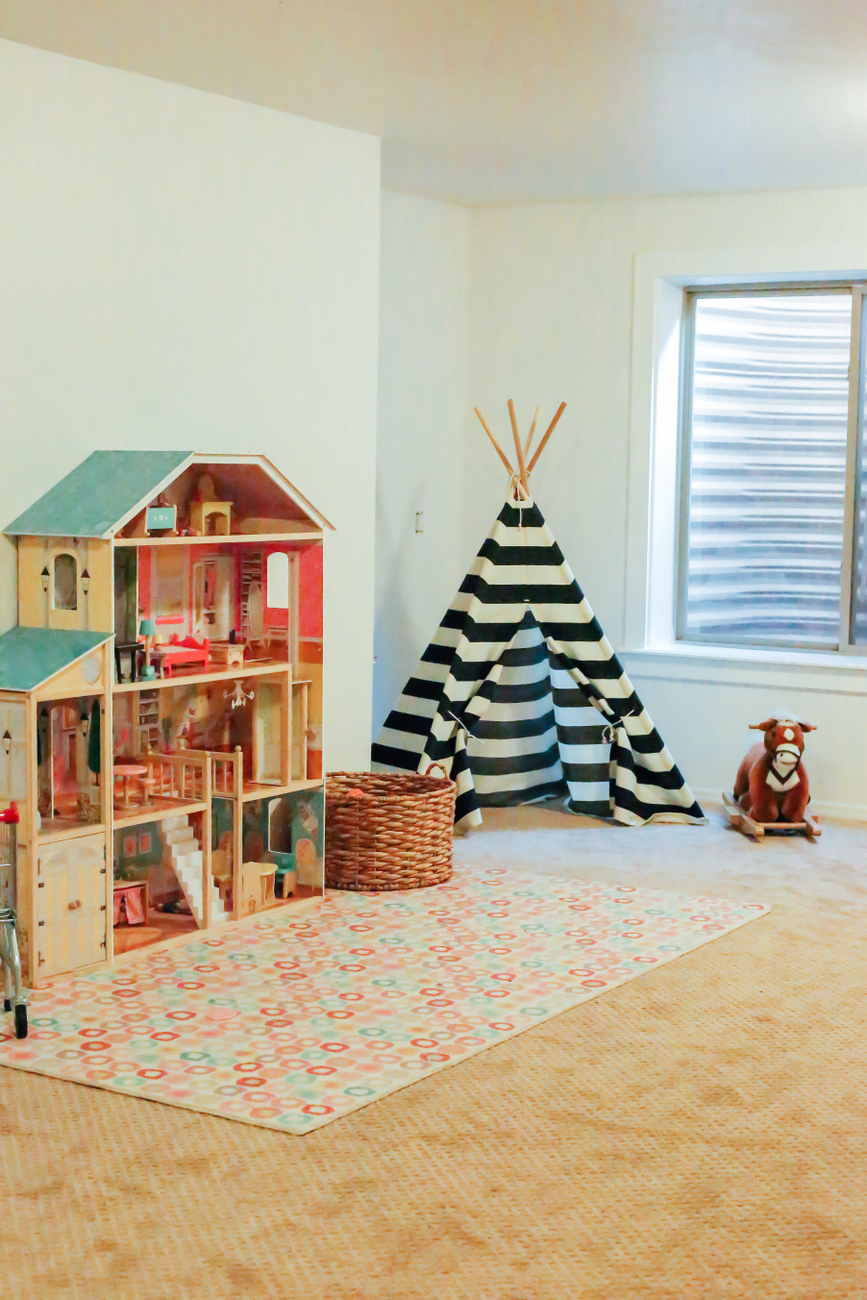 I seriously think Modsy is the most brilliant idea in the world. I love being able to see how it's actually going to look, get a professional to help me set up the room to make the space function how I need it to, and help me find just the right furniture for it.
Now that this room is basically complete, I'm ready to use Modsy to help me with the other space in our house that I just have not been able to figure out – our living room/dining room.
Stay tuned for that in . . . late 2019 or so. And if you are interested, get 15% off any design package for new customers with the Modsy Promo code EVERYDAY15!
SOURCES:
Rocking Horse: hand-me-down from a friend (
similar
)
Photos by Christie Knight Photography