If you're a parent, you already know that there is no such thing as truly indestructible lift the flap books.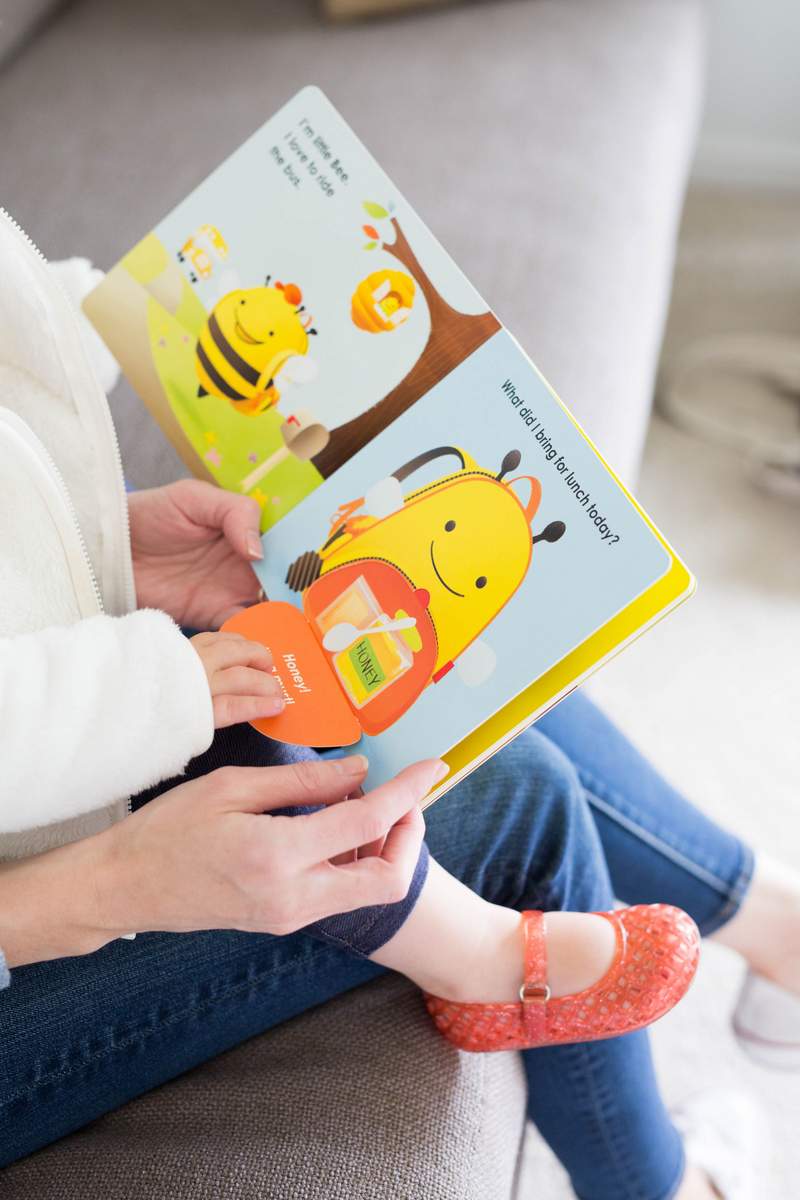 If your baby is determined, they can absolutely rip every last flap and tab off them. Alphabet by Matthew Van Fleet lost every head and trunk and ear within a few months when Ella was a baby and many of our other lift the flap books have met similar fates.
Actually, the only truly indestructible books I've ever seen are the aptly-named Indestructible books which truly can be chewed, pulled and even sent through the washing machine without falling apart.
But you don't have to swear off lift the flap books forever – some of them are much sturdier than others and these are the ones that have, with a little gentle care, stayed pretty well intact over hundreds of reading and lots of little baby and toddler hands.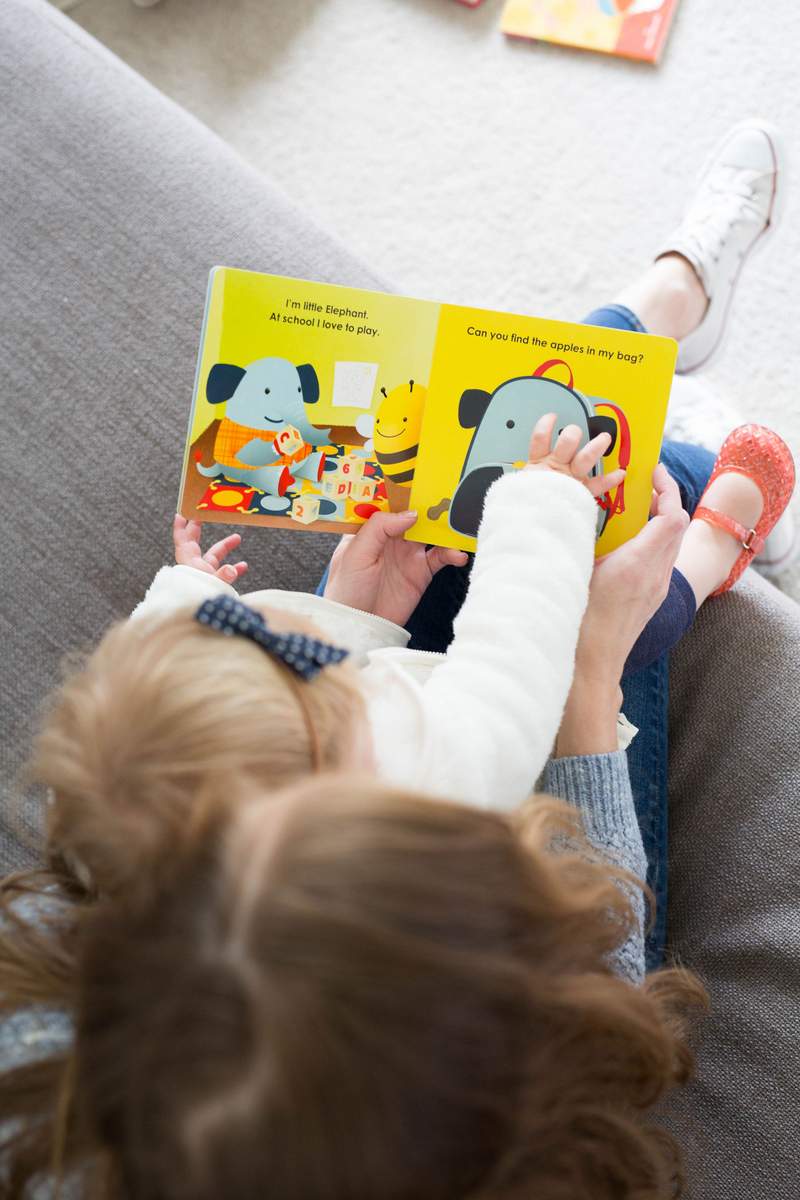 12 Sturdy Lift the Flap Books
Dear Zoo by Rod Campbell
This is my very favorite lift the flap book. We actually didn't own our own copy until Tally's first birthday when my in-laws sent her a copy and it's been a beloved favorite since then.
Baby Talk by Dawn Sirett and Victoria Blackie
If you follow Ralphie on Simply on Purpose, you already know that everything she recommends is gold. This book was a gift to Ella on her first birthday and more than seven and three additional children later, it's still going strong (with only one flap taped back in place). It only has six pages and every one of my children have been completely obsessed with it.
I Say, You Say Opposites! by Tad Carpenter
We got this and also his I Say, You Say Animal Sounds when Ella was a toddler and in all these years, only one flap has been torn. These call and response books are really fun with little readers and all of my girls have been wild fans.
Peek-a Zoo! by Nina Laden
I love almost all of the Peek-a Boo books by Nina Laden and they're super sturdy. We have probably four of them and they all look almost brand-new. It helps that they're not really flaps as much as peek-through holes in the books.
Peekaboo! On the Farm! by Cocoretto
We got this one in our Bookroo subscription box a few months ago and it's been a big hit. I love the bright graphic illustrations and the sturdy flaps.
Tuck Me In! by Dean Hacohen and Sherry Scharschmidt
We read a library copy of this years ago (I actually wrote a mini review of it here in 2011!) and Ella was completely obsessed with tucking in each animal on every page. And if a library copy has managed to remain intact, you know it has some staying power.
Animal Spots and Stripes by Britta Teckentrup
This is a cross between a standard book and a board book, and the pages have held up really well over the past six years with beautiful illustrations of different animals. We also love the companion book, Animal 1-2-3.
Hatch by Heather Brown
This was another Bookroo pick and I LOVE this book where a rhyme on the left page is completed when you flip open the egg on the opposite page to reveal a tiny hatching baby animal. It doesn't seem to be available on Amazon, weirdly.
Where's the Dog? by Ingela Parrhenius
This series of lift the flap books is wildly popular because the flaps are made from felt instead of paper. Seriously so brilliant (and I love Ingela Parrhenius' illustrations – I used them here as art in our Arizona basement!)
My Backpack! by Skip Hop
Yet another winner from Bookroo (seriously, they nail it with the board books every time) and both my one-year-old and three-year-old love opening the backpacks on each page and seeing what each animal brought to eat for lunch.
If You See a Cow by Richard Powell, illustrated by Ana Martin Larranaga
A book that not only has flaps but also lets you make animal sounds? This book is toddler gold.
Sophie the Giraffe: Hide and Seek by DK
This was another one my in-laws gave us (you can tell just by this post that I married into a family that has excellent taste in books) and it's been a crowd pleaser as you try to find Sophie hiding behind the flaps on each page. These flaps are NOT kidding around – this is probably one of the most substantial lift the flap books I've ever seen.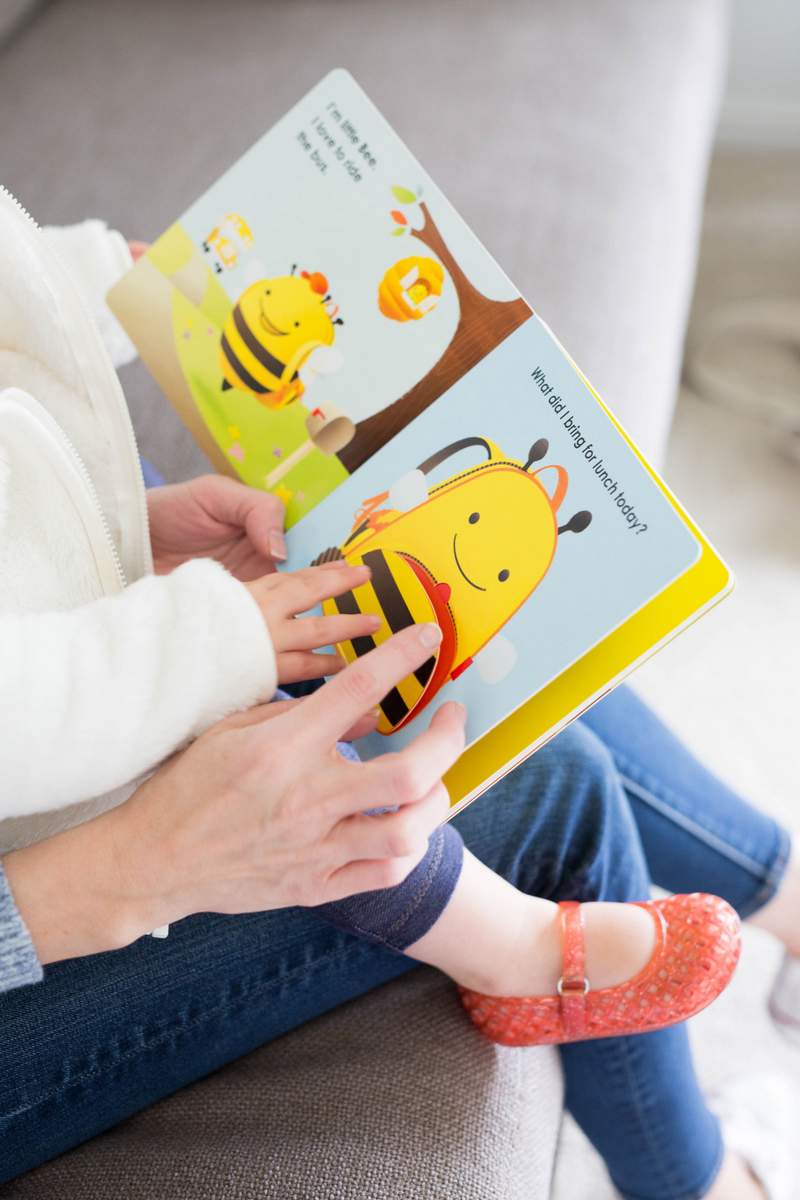 And if you'd like a printable copy of this list that you can take to your library or screenshot on your phone for easy access, just pop in your email address below and it'll come right to your inbox!
What are your favorite nearly indestructible lift the flap books? I'd love to hear – leave your recommendations in the comments!
If you liked this post about lift the flap books, you might also like these posts:
Photos by Heather Mildenstein
Reader Interactions