Oh, you guys never let me down. So many good recommendations on this post (seriously, if you're looking for something to read, you'll find about fifty gems there).
After spending way too long reading reviews and looking up availability of various titles, I've finally picked three of this summer and I can't wait.
I hope you'll read along with me and I'll review each one here at the end of June, July, and August respectively.
Here's what I'll be reading: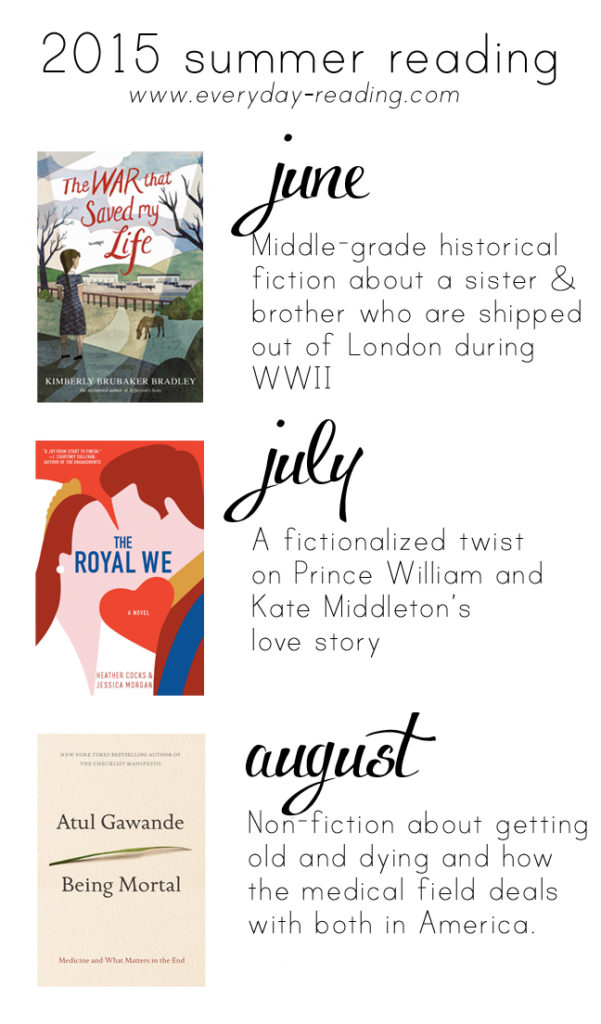 (By the way, if you've been paying careful attention (and I hope you haven't been), you'll notice I never reviewed the books last year. I blame three times and also being sick and pregnant. I'll do better this year, I promise).