Every year, around this time, my mom sends me a text or an email asking if I have a birthday wishlist.
And every year, I literally cannot think of a single thing I want or need.
(This is not because I'm some sort of evolved human who doesn't believe in material possessions but rather because my brain has zero capacity to remember things like this).
This year, I started keeping a little birthday wishlist so that when the moment came that my mom or Bart asked for ideas or, more likely, I decided to buy MYSELF a birthday present or two, I'd remember what things I'd thought, "I'd love this for my birthday."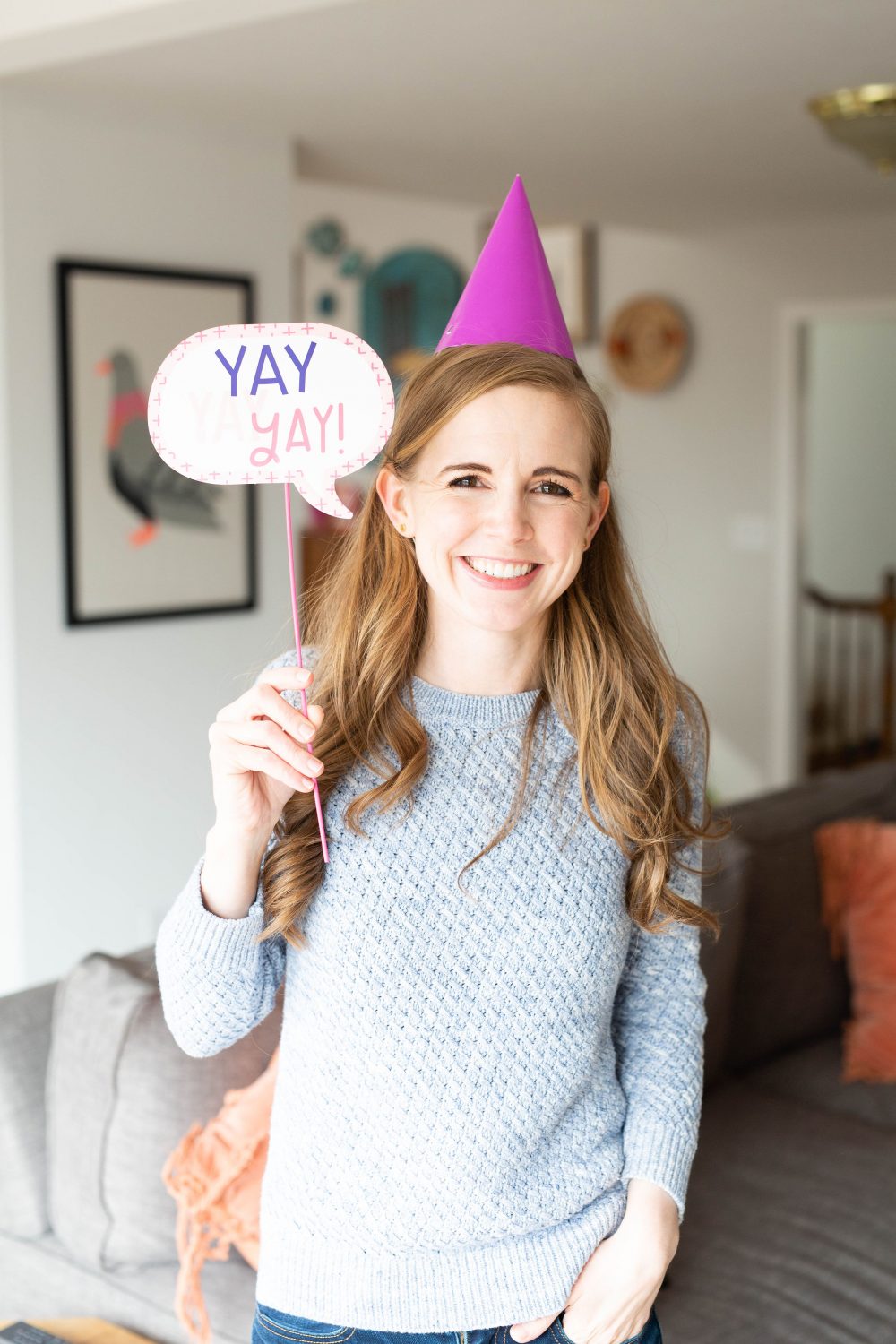 A birthday wishlist
A keyboard for my phone. I saw this on Leanne Barlow's InstaStories and generally I'm not a person who thinks "I NEED THAT." But this one? I NEED THAT. I spend so much time on my phone for work, responding to Instagram DMs or posting, and I hate typing on a little screen keyboard, so this basically looks like heaven on earth to me.
A new wallet. I've had the same wallet for nearly a decade and it's so ratty and sad at this point. I am NOT a slim 3-card wallet user, either. I need something that can hold ALLLLL my cards, some cash, coins, stamps, my ID, plus a bunch of random gift cards and business cards. I love this one!
A handheld steamer. I don't mind ironing at all, but sometimes you just need a quicker option and my sister Merrick has raved about hers. I love that it's small enough to tuck in your closet and that you don't have to pull out the ironing board and the iron when a t-shirt is just a little bit wrinkly. Plus the reviews are insanely good.
The illustrated Harry Potter and the Goblet of Fire. I mean, it doesn't come out until a few weeks after my birthday, but I cannot WAIT to add this to my collection. (Also, I read the 4th one with Ella last year and I was reminded of how fantastic this one is).
A pair of leopard flats. Back in 2012, I bought a pair of leopard flats for about $8 and I wore them EVERYWHERE until they were literally falling apart. I've missed them virtually every day since then but never replaced them (this tells you everything you need to know about me right there). This feels like the time to finally replace them and I LOVE this pair.
Glass Tupperware. And in case you ever wondered if I am, at heart, a very boring person, yes, yes I am. But our tupperware set is starting to fall apart after 9 years of heavy use and I'd like to replace it with a glass set (especially now that we don't live in a house with tile floors like we did in Arizona).
I'd love to hear some of the best birthday gifts you've received (or what's on your birthday wishlist!).
If you liked this birthday wishlist post, you might also like these posts: