A little over a year ago, when Ani turned 5, we took her on a birthday date.
I'd been meaning to start this birthday tradition for several years but somehow always missed it when a birthday actually rolled around.
But in Arizona, our local rec center had a climbing wall that we'd gone to several times and you couldn't use it until you were 5 years old.
And Ani, of course, was DYING to try it.
For months, she talked about how, when she turned 5 she'd be old enough to go climbing and when her birthday got closer, I realized that her big day fell on the day that I already had my regular babysitter scheduled so I could work in the morning, which meant it was very easy for me to take her climbing that morning for her birthday with just the two of us.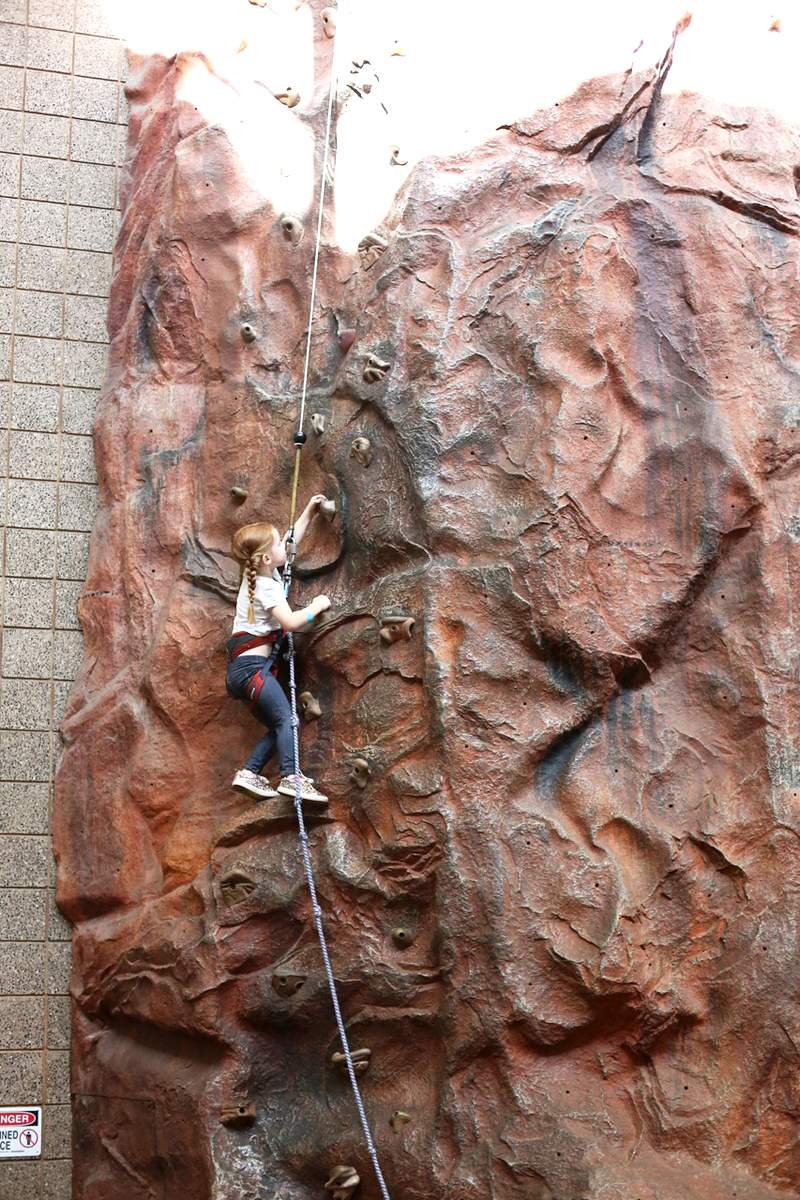 Of course, when I mentioned this to Bart, he didn't want to miss out on the fun and he arranged to take the morning off of work so we could take her together.
Ani was THRILLED.
As one of four children, getting both parents to yourself is a rare treat and she soaked up all the attention.
There also wasn't anyone else on the climbing wall so she got try as many times as she wanted, gaining confidence with each attempt, and Bart and I did some climbing too.
Afterward, we went to a nearby restaurant that offers $10 off on your birthday and had a little lunch together and it was just the BEST time.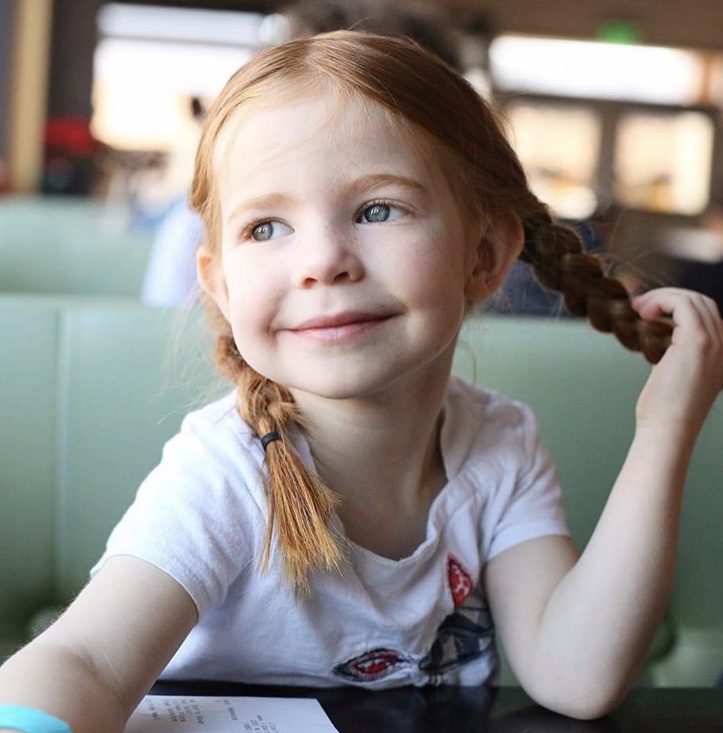 We took her straight to school afterward and when I picked her up that afternoon, her teachers told us how she'd wanted to share all about her birthday date.
This past year's outing was a little less grandiose – we took her to the rec center to play some games for about 30 minutes and then went to get donuts before Bart went to work. It turned out that I actually liked that the focus wasn't on WHAT we did as much as just making a little time to focus on one child at a time.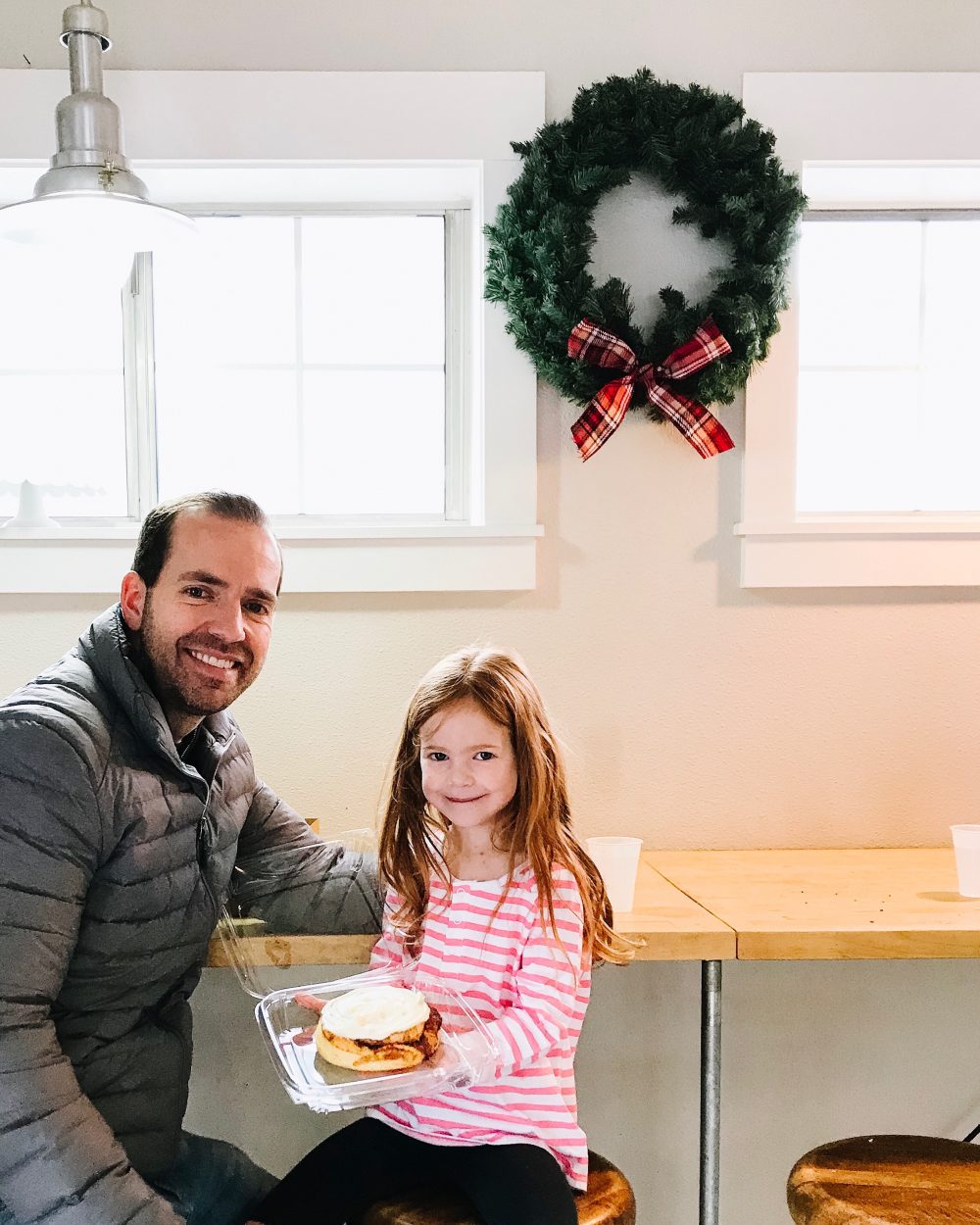 Last week, we took Star on HER first birthday date when she turned four and Ella's already counting down the days until HER birthday date (last year, her birthday was just days before our move and her birthday date didn't happen, much to my chagrin).
Whether it's going to the bookstore just the three of us, going out to lunch or grabbing some donuts or ice cream, it's really special to focus on just the birthday girl.
It's been a fun addition to our small collection of birthday traditions and I'm looking forward to lots of years of birthday dates celebrating each one of our birthday girls individually.
Have you done something like this? I'd love to hear what's been a hit in your family!
If you liked this post about going on a birthday date with your child, you might also like these posts!