Today is my mom's birthday.
I wish she was here so we could celebrate together – we could go out for lunch (I'd pick Thai food, since it's one we both really love), get a pedicure, and then wander around a bookstore together. Probably we'd need to stop in at Anthropologie too, and spend the majority of our time looking at dishes and books. Almost all the things I love in life and things I learned to love from my mom.
I often hear about how parents seem perfect when you're a child and then you get older and see all their flaws.
For me, the older I get, the more I'm impressed with my mom and what a marvelous parent she was and continues to be.
And I especially enjoy spending time with her now that I'm an adult too – there's no one I'd rather spend the afternoon with.
Instead, I'll have to make do with sending a little gift (Mom, don't click that link until you open your present or you'll ruin evvvvvverything) across the country and waiting patiently until September when she comes to visit.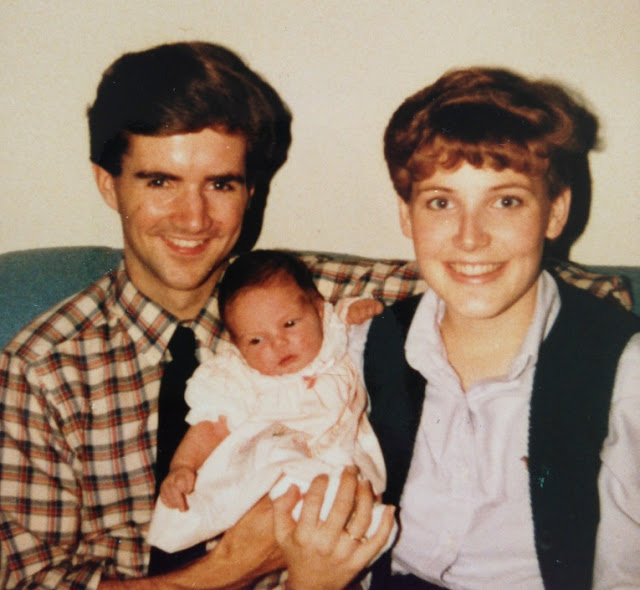 Picture taken five days after my birth. It completely boggles my mind that I'm a good 5 years older now than she was in this picture.