This post has been sponsored by Fruitlove. All thoughts and opinions are my own.
According to the American calendar, Sunday is the first day of the week, but I think of Monday as the first day of the week.
So Sunday night feels like the ramp-up to make sure I hit the ground running on Monday morning.
Frankly, Sunday night feels like the most important time of my entire week to make sure my week is off to a great start.
I'm teaming up with Fruitlove Spoonable Smoothie (a new spoonable yogurt smoothie available at Albertsons) to share the six things I try to do on Saturday night to prep for Monday morning and the entire week.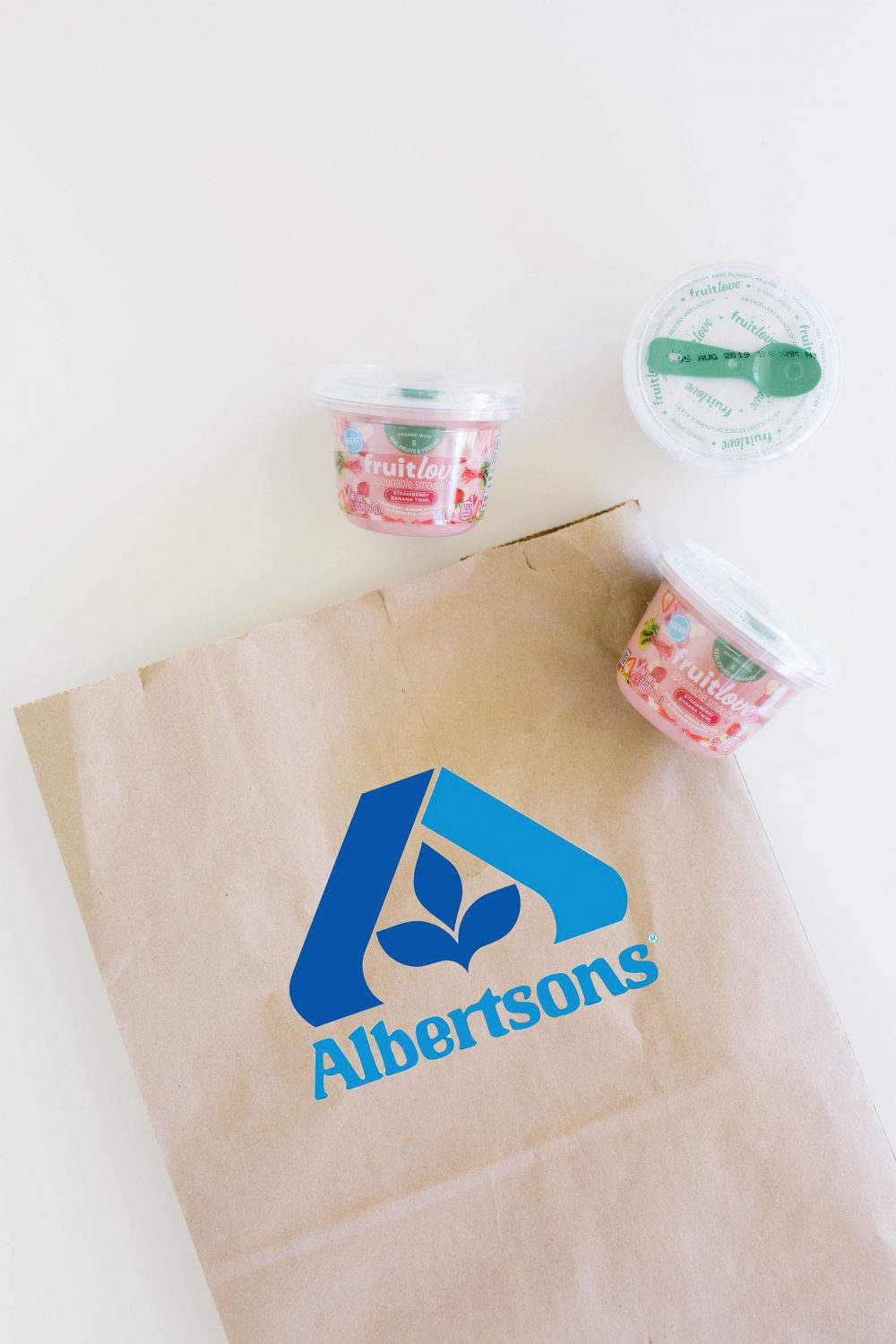 You can see all the Fruitlove flavors here and pick them up at your local Albertsons!
My Sunday Evening Routine
Get in my pajamas, take off my makeup, and do a face mask. As soon as the girls are in bed, I get right in my pajamas, take out my contacts, and remove my makeup. Last year, when we were moving, I realized I had at least half a dozen different kinds of face masks that I'd never used. I hate to let those go to waste, so I try to do one every Sunday night, and it's a nice start to my Sunday night routine.
Plan for the week. Once I'm finished with my face, I sit down at my desk with my calendar and make sure I'm very clear on what I need to get done during the week.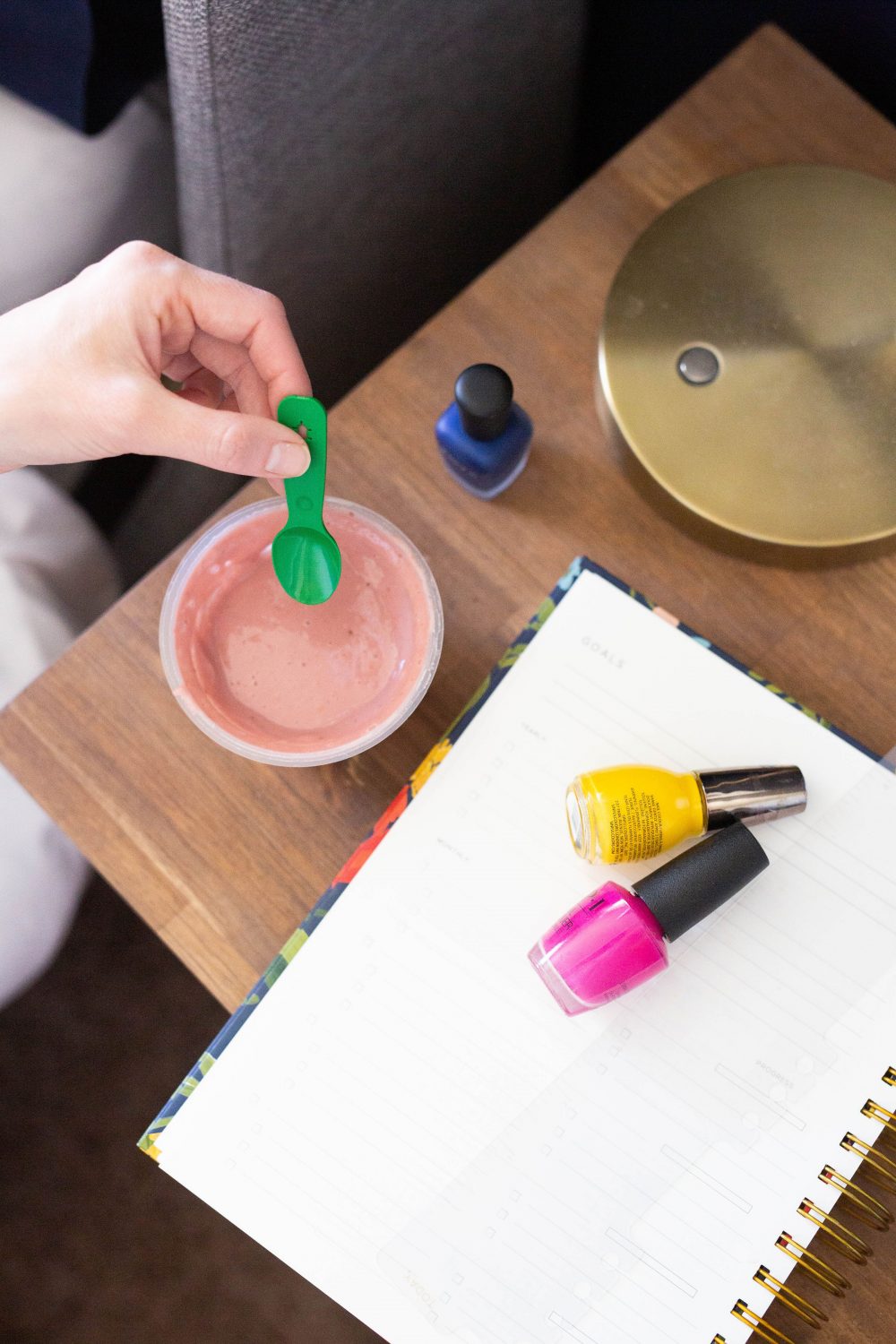 I make a list of work projects I need to get done, a checklist of household things that need to be taken care of (those annoying things like returning a swimsuit or mailing a check or scheduling someone to come give a quote for floor refinishing), and then exactly what's on my agenda for Monday (I break it down hour by hour).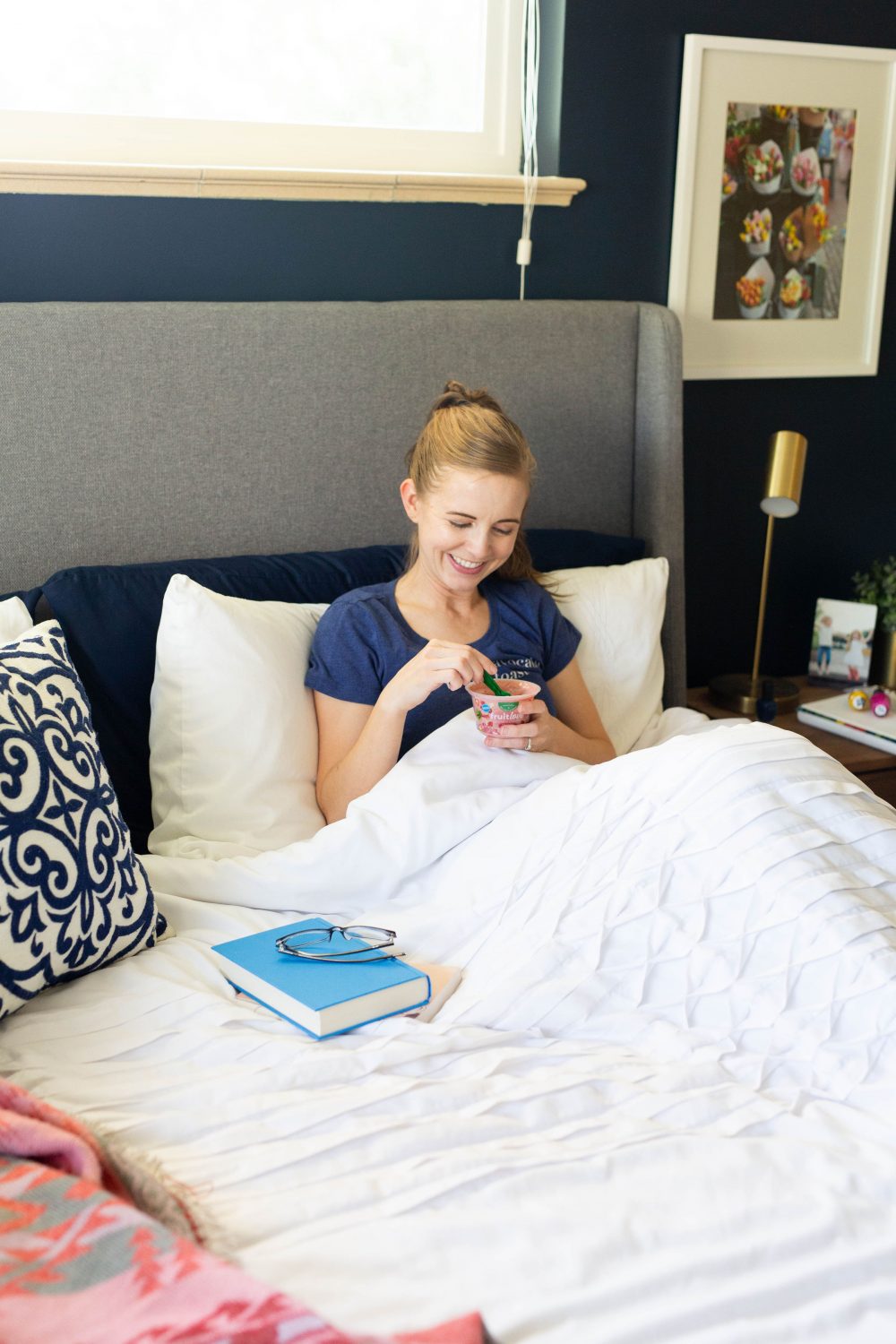 And we haven't had dessert after Sunday dinner, I like to have a little snack and Fruitlove is my current favorite nutritious choice to enjoy while I plan for the week ahead. Fruitlove spoonable smoothies come in 5 different flavors and they're packed with 3 or more REAL fruits and vegetables, plus they're a good source of protein and calcium. And they taste delicious. The Strawberry Banana Twirl has strawberries, bananas, raspberries, rhubarb and carrots blended with Greek yogurt – that's a good way to finish off the week. They're available at Albertson's in the dairy section and they've been one of my favorite discoveries this summer (plus, there is a coupon available on the Albertson's app).
Make my menu and grocery list. This is one of those things that if I don't do, I pay for all week long. If I know exactly what we're eating every night and I know I have all the food we need for breakfasts and lunches, I don't have to worry about it. If I skip it, then I'm scrambling every single night.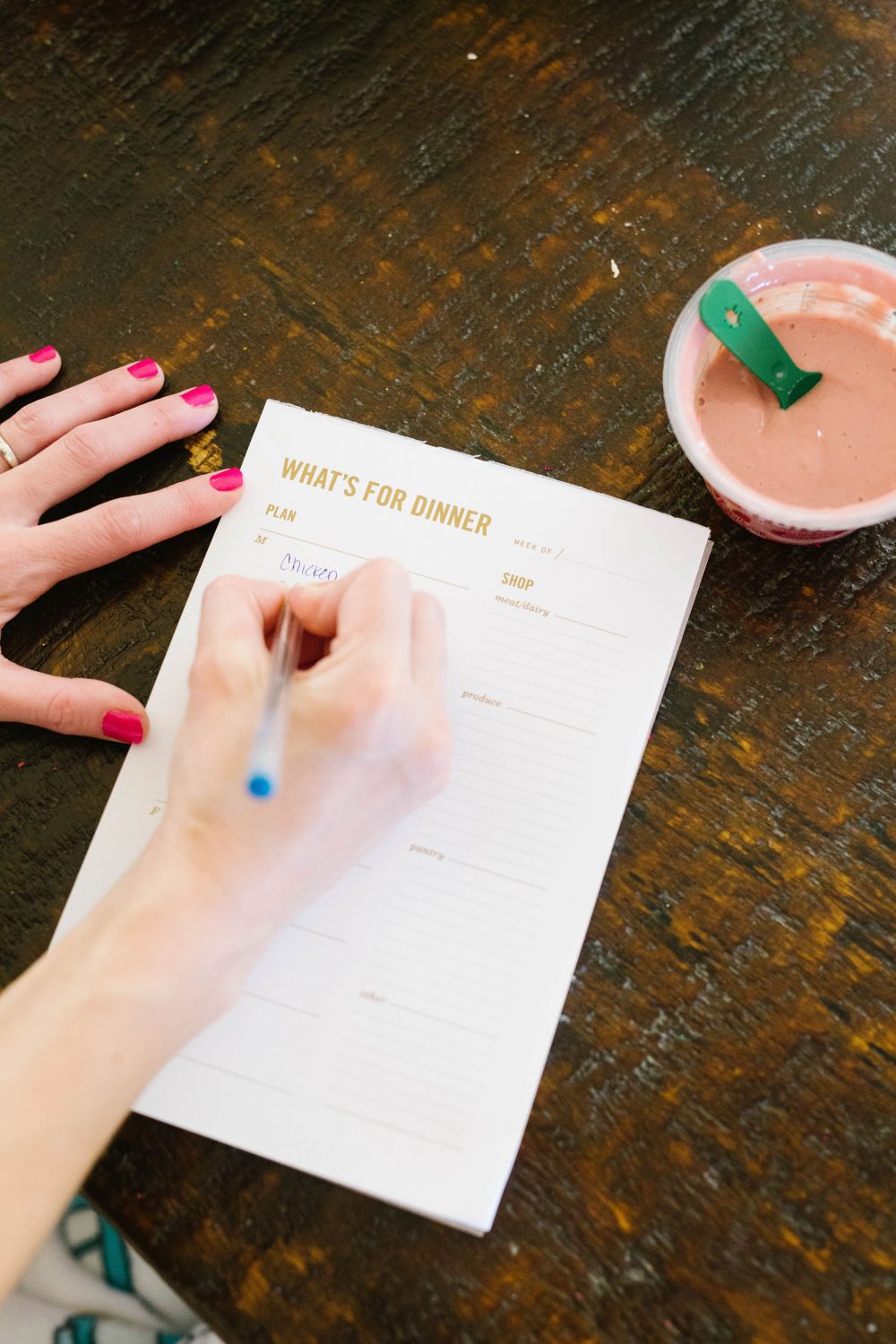 Paint my nails. I don't do this EVERY single Sunday, but I'm always so glad when I do. It's really nice to wake up on Monday morning with a fresh manicure and pedicure (and it's a good excuse to listen to 20 minutes of a podcast or my latest audiobook while I do it).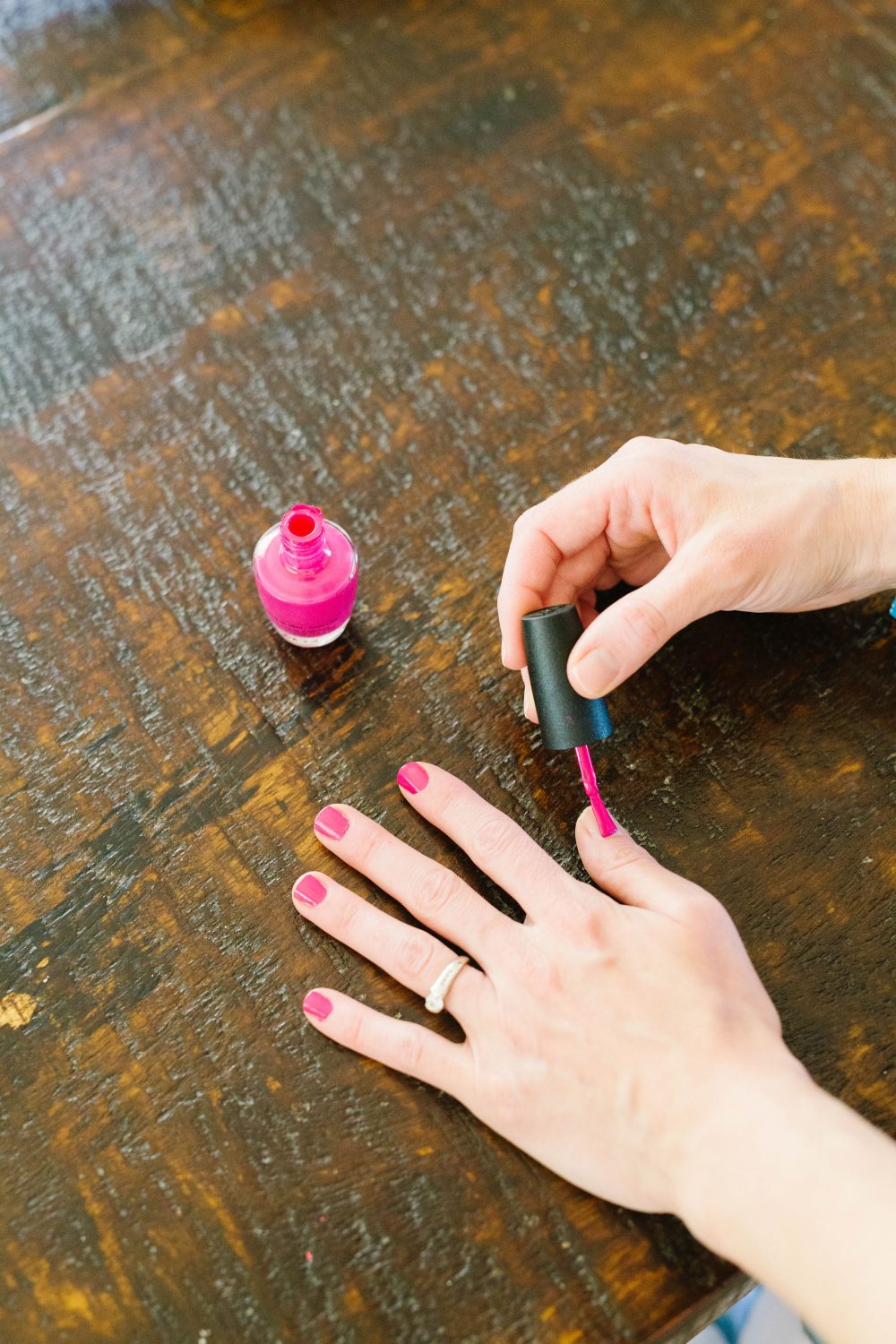 Calendar with Bart. After I've done my own planning, Bart and I go over the week's calendar together to make sure we're both clear on any appointments we have, if we need to schedule a babysitter, if we want to plan something for the weekend, and if we have house projects to work on. It also gives us a chance to look ahead and see if there are things coming up we need to make sure we're both aware of. I never feel quite settled about the week ahead if we haven't gone over the calendar together.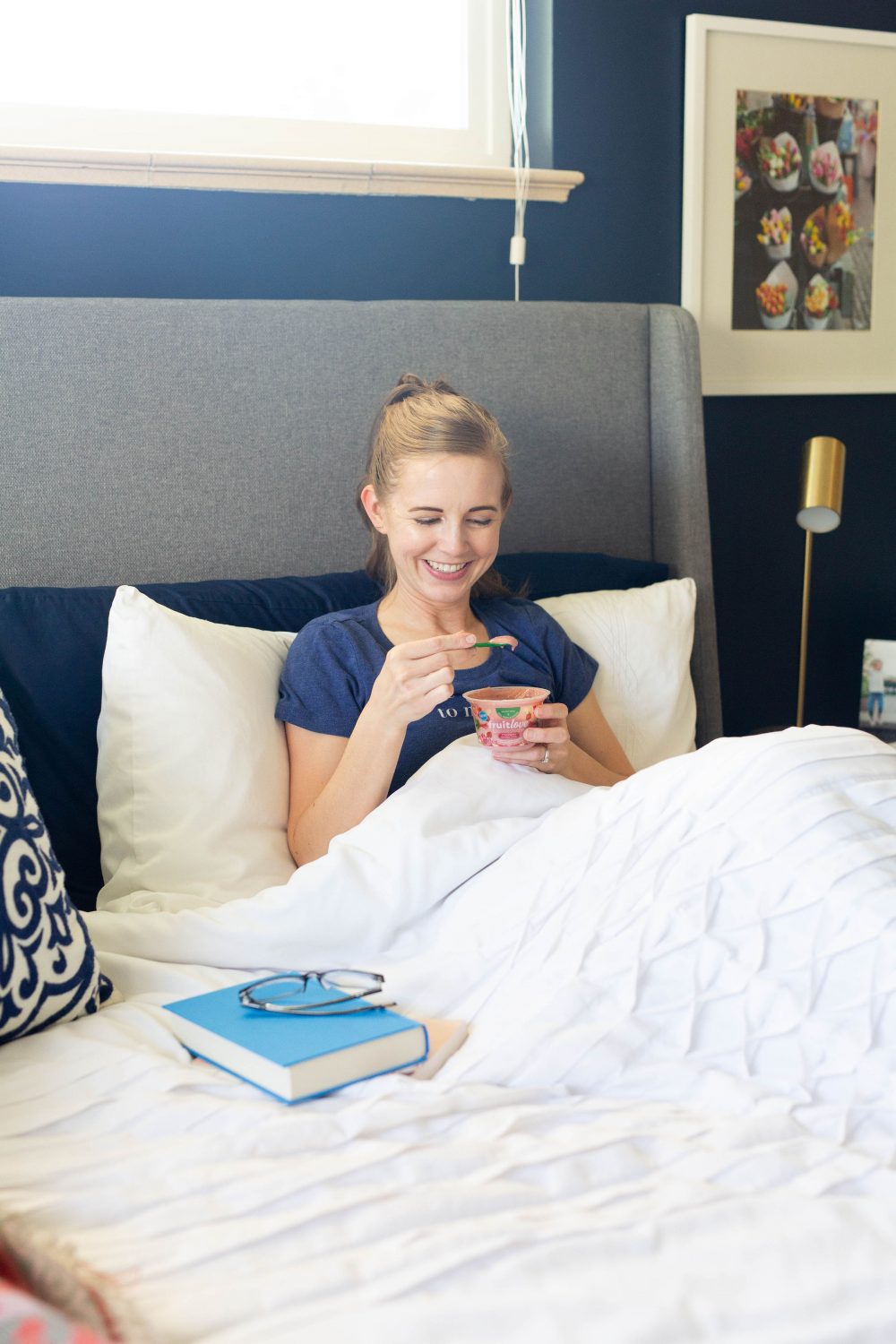 Go to bed on time! Nothing ruins a week faster than starting out with a sleep deficit. Bart and I are both pretty serious about getting enough sleep (we both need about 8 hours a night) and Sunday night especially I want to make sure I get enough sleep so I can start the week with lots of energy. Usually I try to get in bed by about 9:30 so I can read for a little bit and be asleep by 10. Bring on Monday morning!
Do you have a Sunday routine? I'd love to hear about it!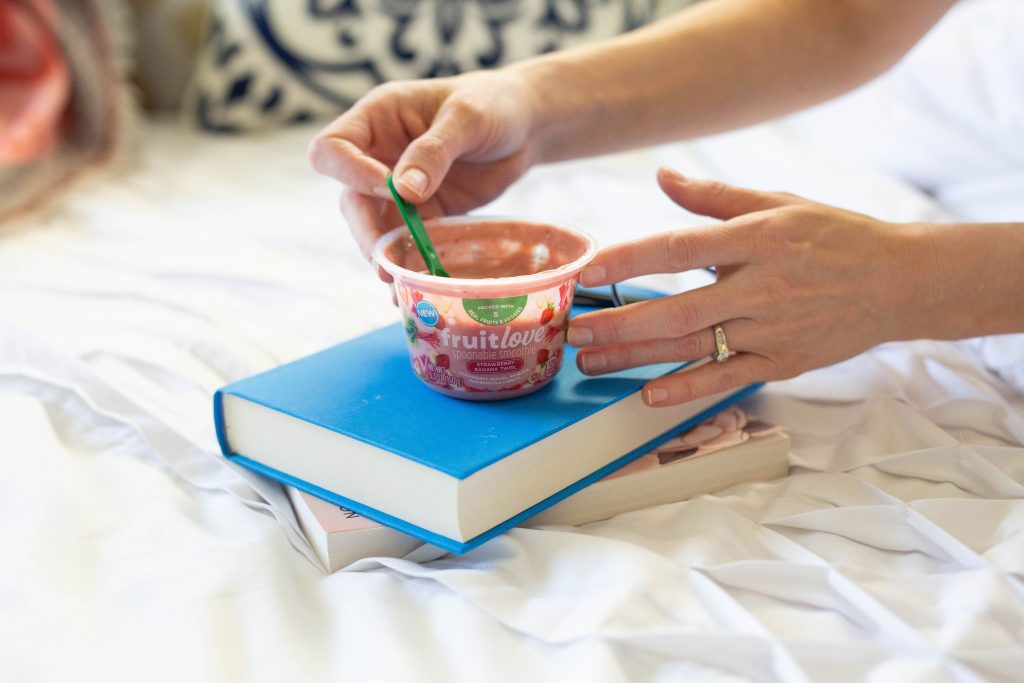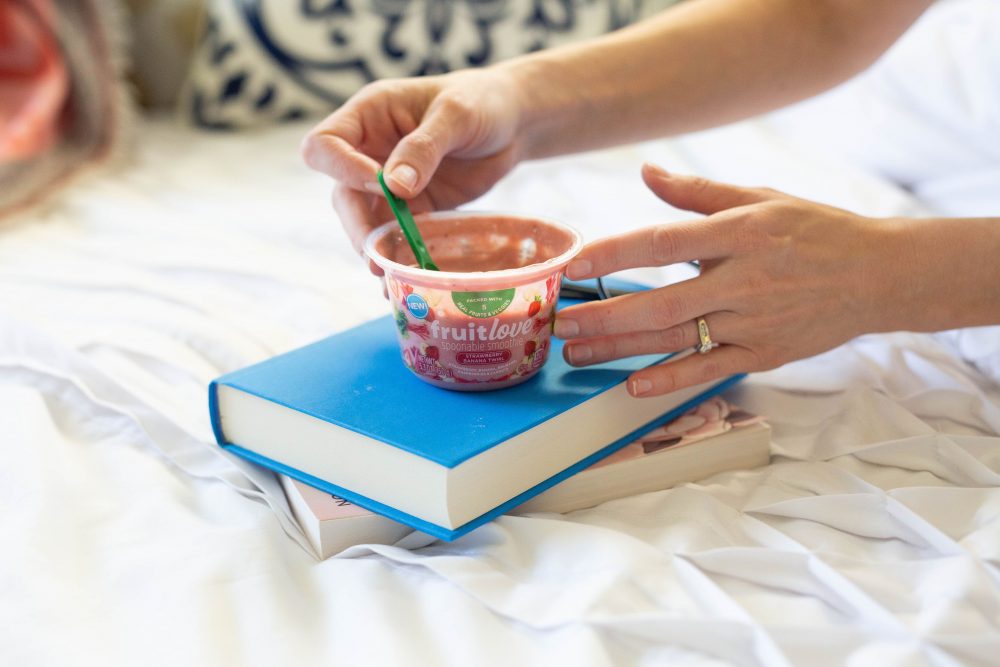 If you liked this post about my Sunday routine, you might also like these posts:
Photos by Heather Mildenstein