When I think of Sunday dinner, I imagine a big pot roast, homemade rolls, raspberry jam. Definitely dessert.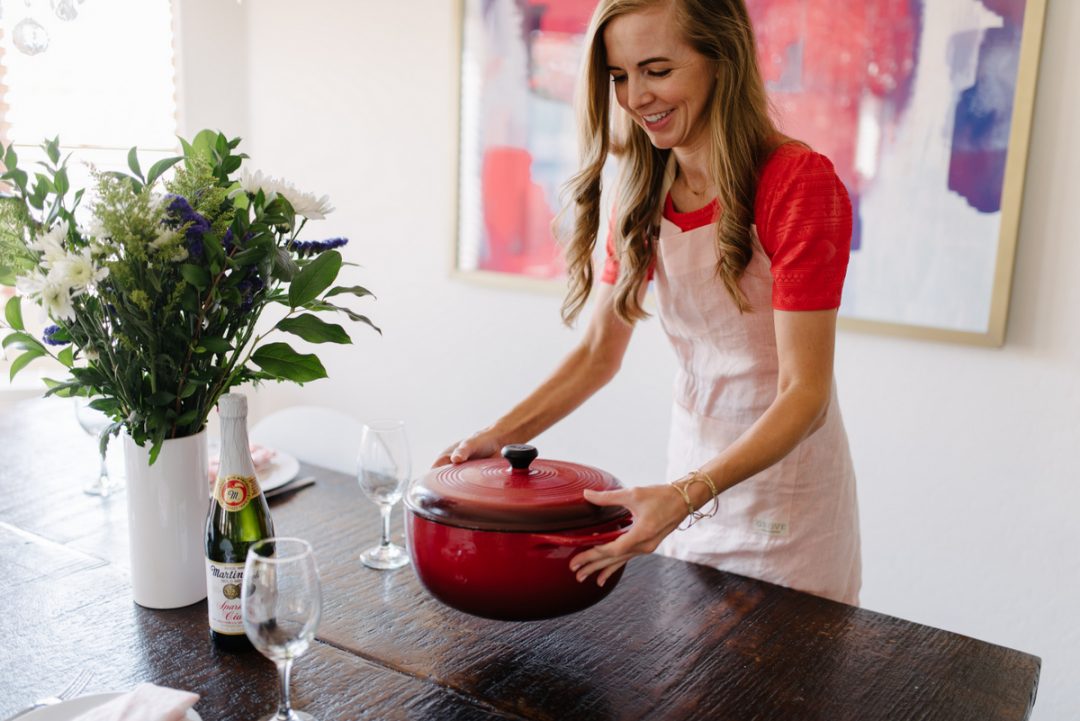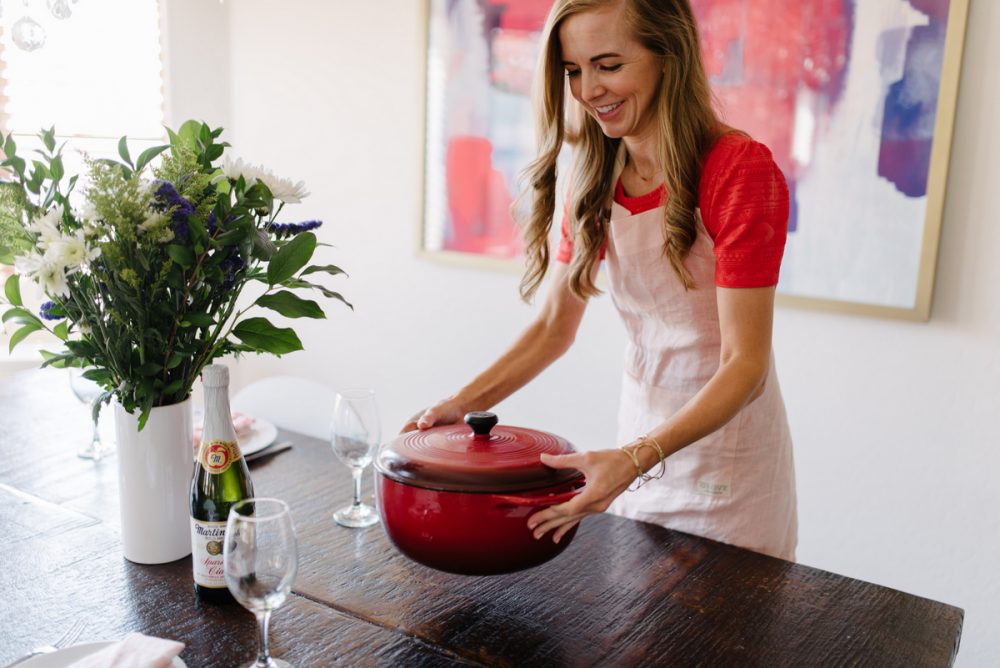 For the past couple of years, Sunday dinner has decidedly NOT looked like this in our home.
Actually it hasn't looked like that basically ever.
When we lived in Texas and had no children, I remember that we routinely had chips and homemade guacamole for Sunday dinner. Straight out of the bowl.
Fancy indeed.
Last year, it was hitting all-time lows (hard to imagine when the bar was set at chips and dip, I know).
I'd stopped working on Sunday and our Sunday afternoons were really a fantastic family time with lots of games together, reading, and family walks, but then dinner time would roll around and I'd be all "um. . . pancakes?"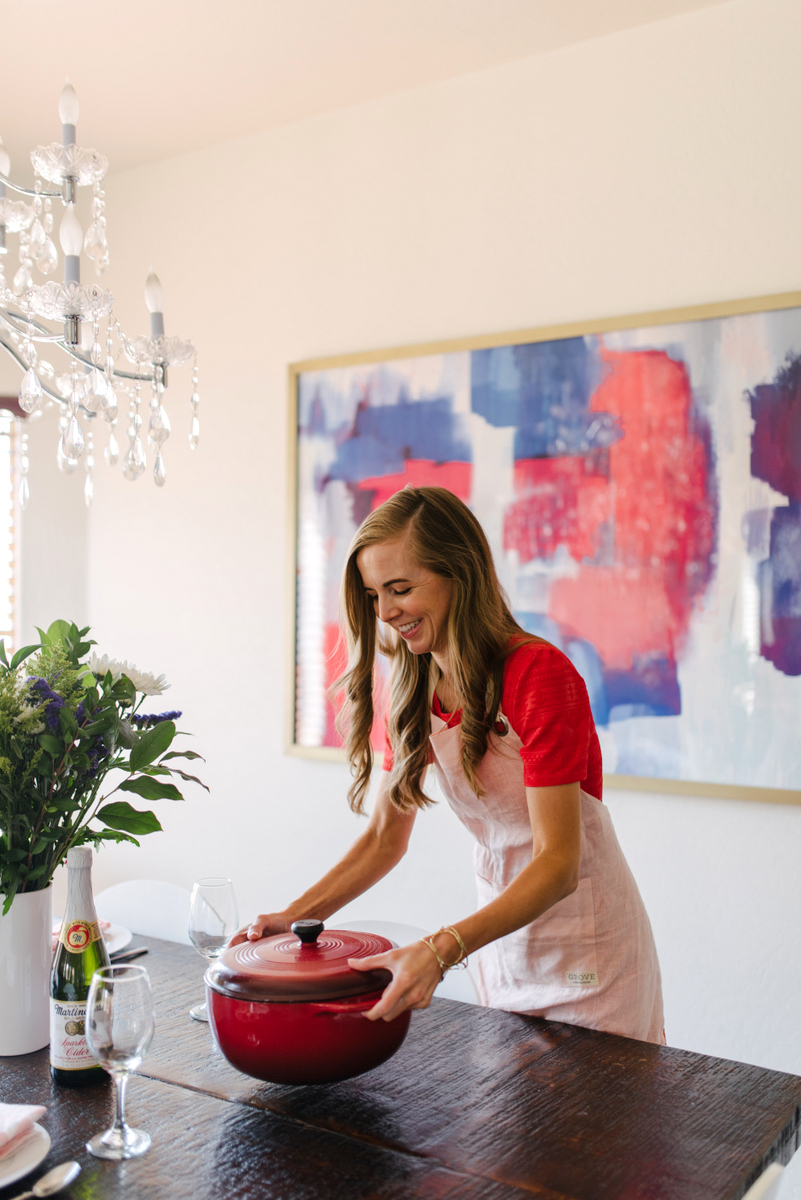 I have nothing against pancakes for dinner on occasion, but week after week, it was getting a little old.
Then I signed up for my meal plan (you can read all my gushing about that here) and as weekday dinners started improving, I thought "I should step up my Sunday dinner game."
I knew I didn't want to do anything particularly complicated, but I did want it to be a nice end to the Sabbath as a family and a great way to prepare for a new week.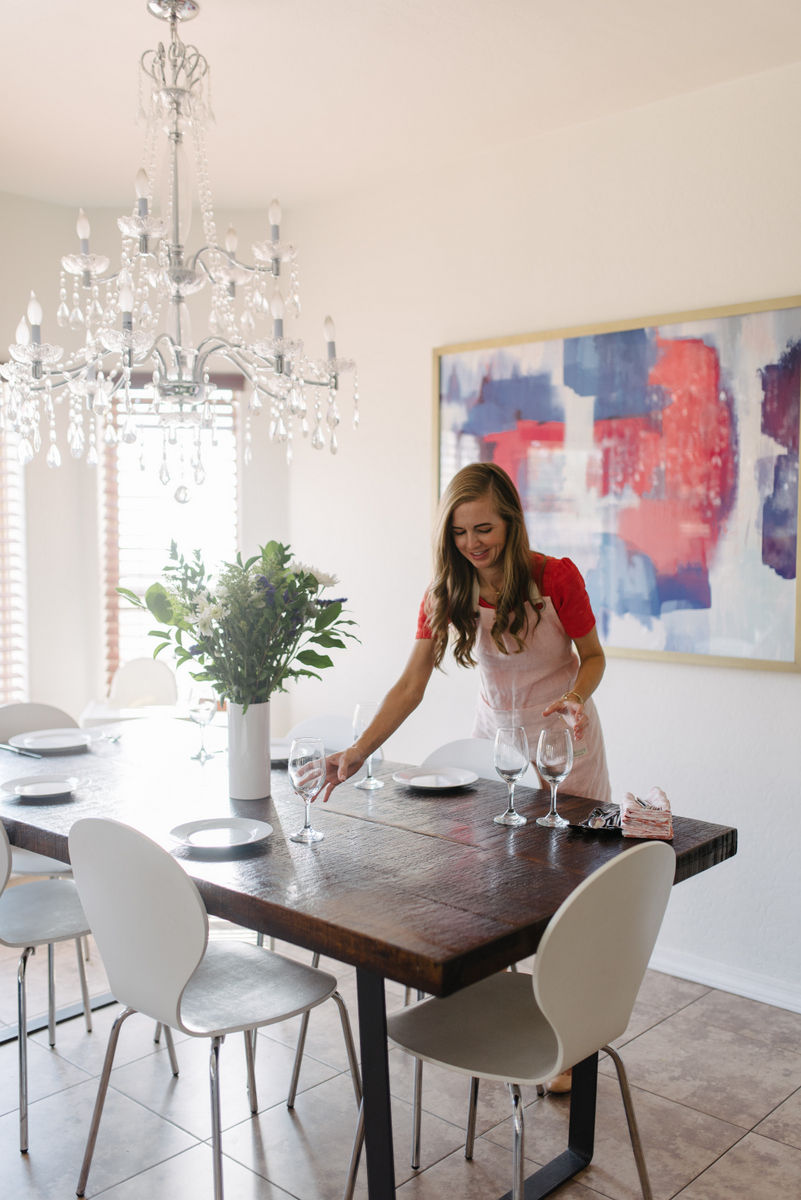 I also have been thinking lots of about family routines and traditions, and I wanted a nice Sunday dinner to be one of those things.
Right away, I decided on a couple of simple things I could do to make our Sunday meal special.
Easy Sunday Dinner Ideas
First, we started using our goblets (which I bought for about $2 each at At Home last year, so if one of them gets smashed, it's not that big of a deal) and using real plates for all the kids, since they normally use plastic plates from IKEA or Munchkin. We also pull out the cloth napkins instead of the regular paper napkins we use for every other meal.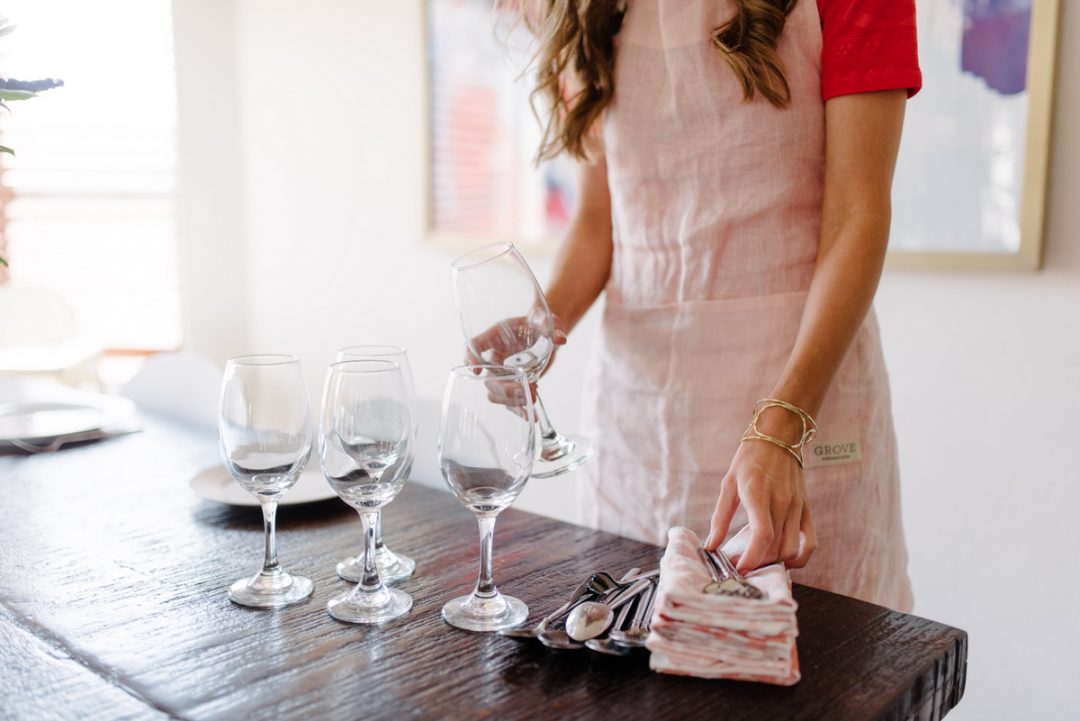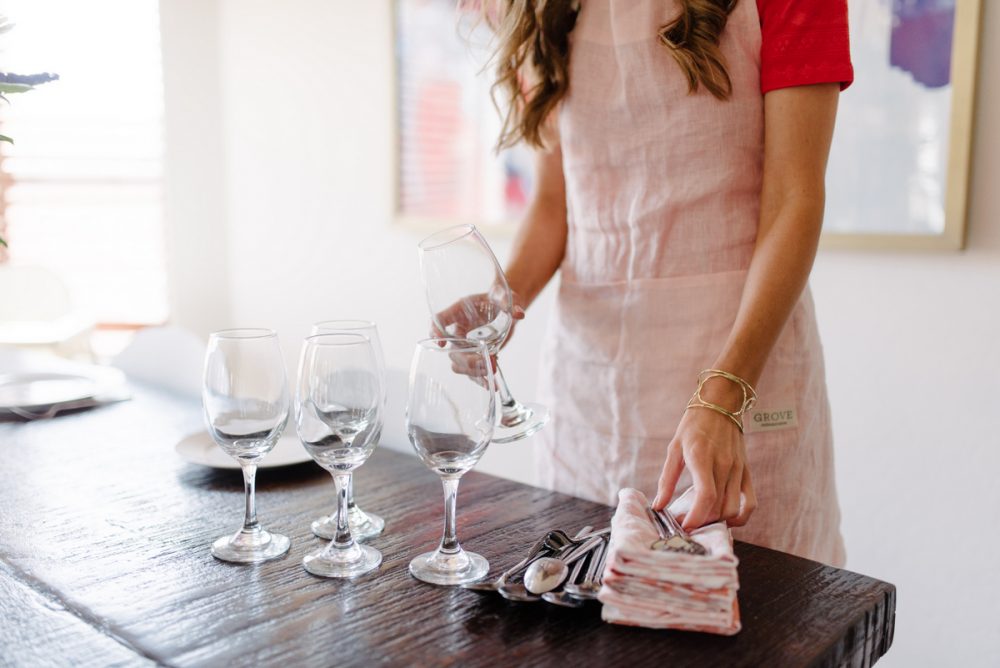 Second, I started buying a fancy drink for part of our Sunday dinner menu. We are basically water-only drinkers around here, but now I buy one bottle of sparkling cider or a special juice each week and everyone has a goblet full. I think this might be the highlight of the week for my children.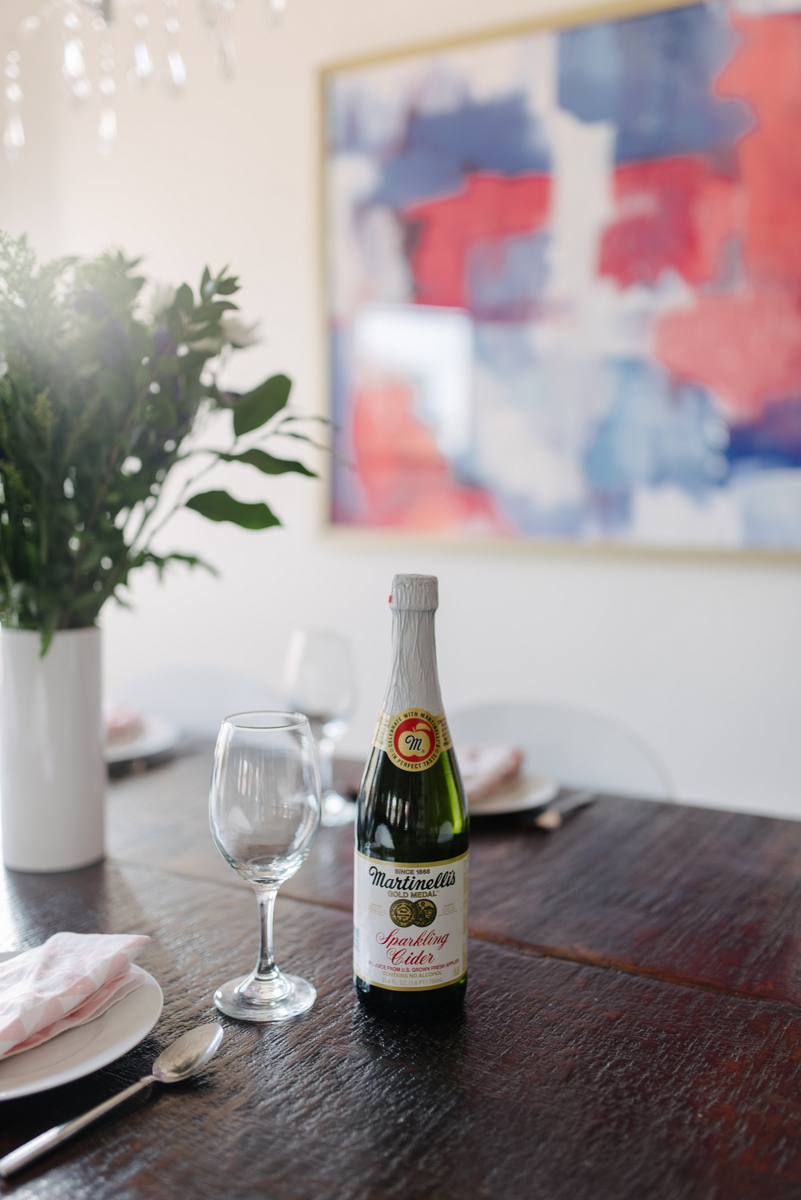 Third, I added a few more side dishes to our Sunday dinner menu. On regular weeknights, we usually only have one, maybe two, side dishes and that's usually just a bowl of fruit or some vegetables. On our Sunday dinner menu, we usually have three side dishes, which makes it more likely that everyone will really enjoy at least something at dinner (especially if one of those side dishes is jello, which in my mind is one of those classic Sunday dinner recipes, if you can even use the word recipe when you're talking about jello).
I also make a big deal about the fact that we now have a nice Sunday dinner – I mention it throughout the day ("I'm so excited for our fun Sunday dinner tonight!"), I tell the family early what is on the Sunday dinner menu, and the girls love helping to set the table with the goblets and cloth napkins.
The surprising thing is that having a nice dinner doesn't actually take that much longer and it's significantly reduced my stress level on Sundays because I'm not suddenly panicking about dinner at 5:00.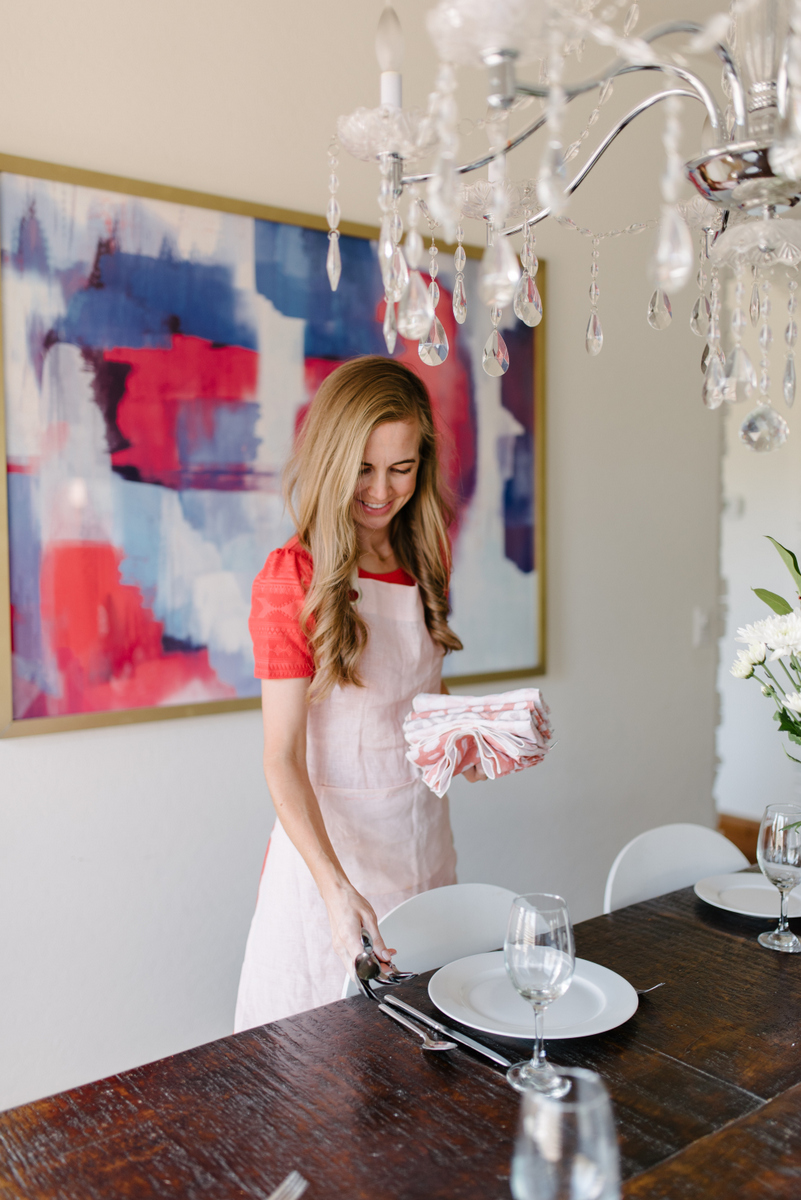 Instead, I know exactly what I'm making for dinner, and I have plenty of time to get rolls rising (these are the best rolls ever and come out perfectly every time), or make mashed potatoes or put jello in the fridge.
Then we're able to have dinner at a reasonable hour so we have plenty of time to clean up, read aloud, pack lunches and get ready to hit the ground running on Monday.
It's seriously been the best change to our family routine.
If you're looking for Sunday Dinner recipes, these are some of our favorite recipes to put on the Sunday Dinner menu:
Photos by Christie Knight Photography