If you're looking for an easy way to help your child remember the

proper way to set a table, this is a fun little trick I learned from my dad that I've used to teach my children how to set a table!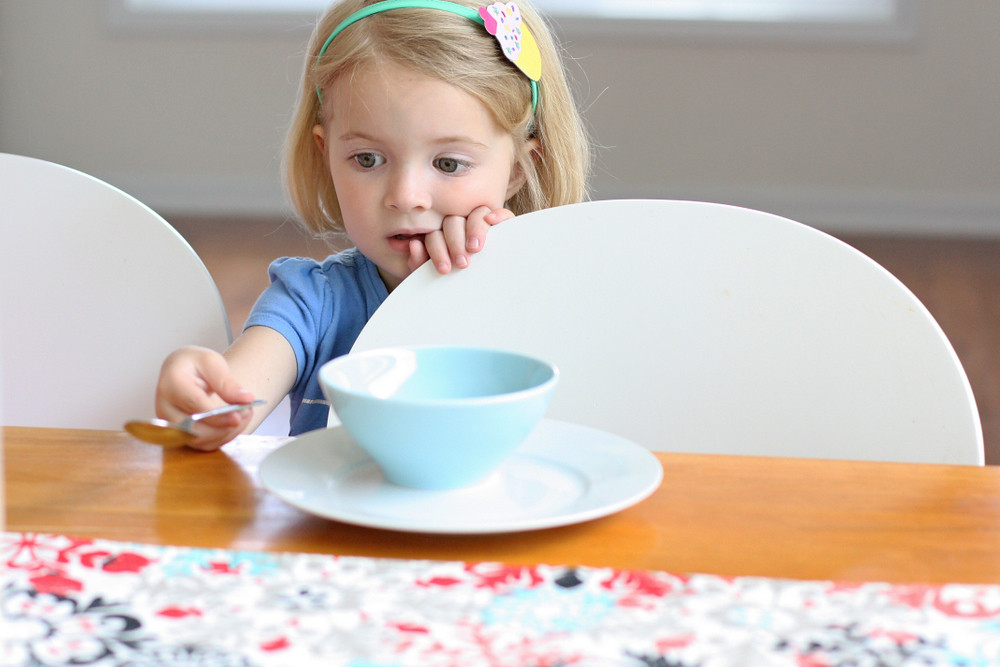 Recently, I was in charge of hosting a dinner for a large group of women at church and while I was working on things in the kitchen, someone else set all the tables.
When I came out to check on things, I realized that the place settings at all 7 tables had been set incorrectly, with the silverware, cups, and napkins placed in the wrong spots.
Fortunately, the person who had set the table went to work on something else in another room and I slipped in and quickly fixed all the place settings. I didn't want 50 people showing up and thinking I had no idea how to set a table.
Plus, since I learned early on in life the proper table setting, it is terribly grating to look at a place setting that's wrong.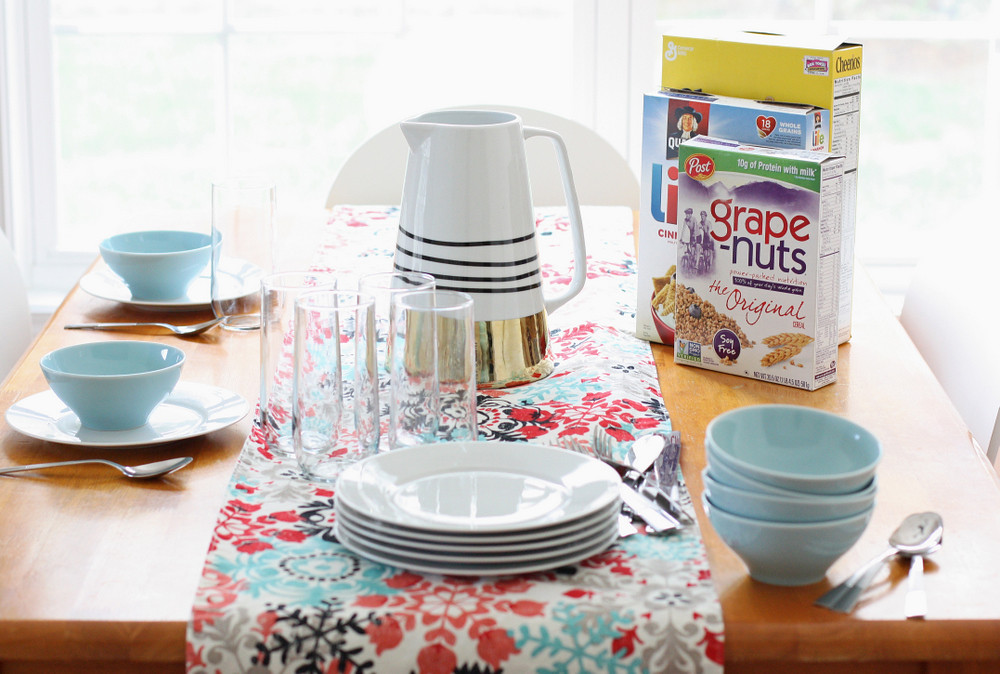 Afterward, I came home and immediately reviewed with my girls how a basic table setting should look.
My dad taught her a fun little story to remember how to properly set a table and I thought I'd share here.
Then your children will never have someone following behind them rearranging their table-setting job.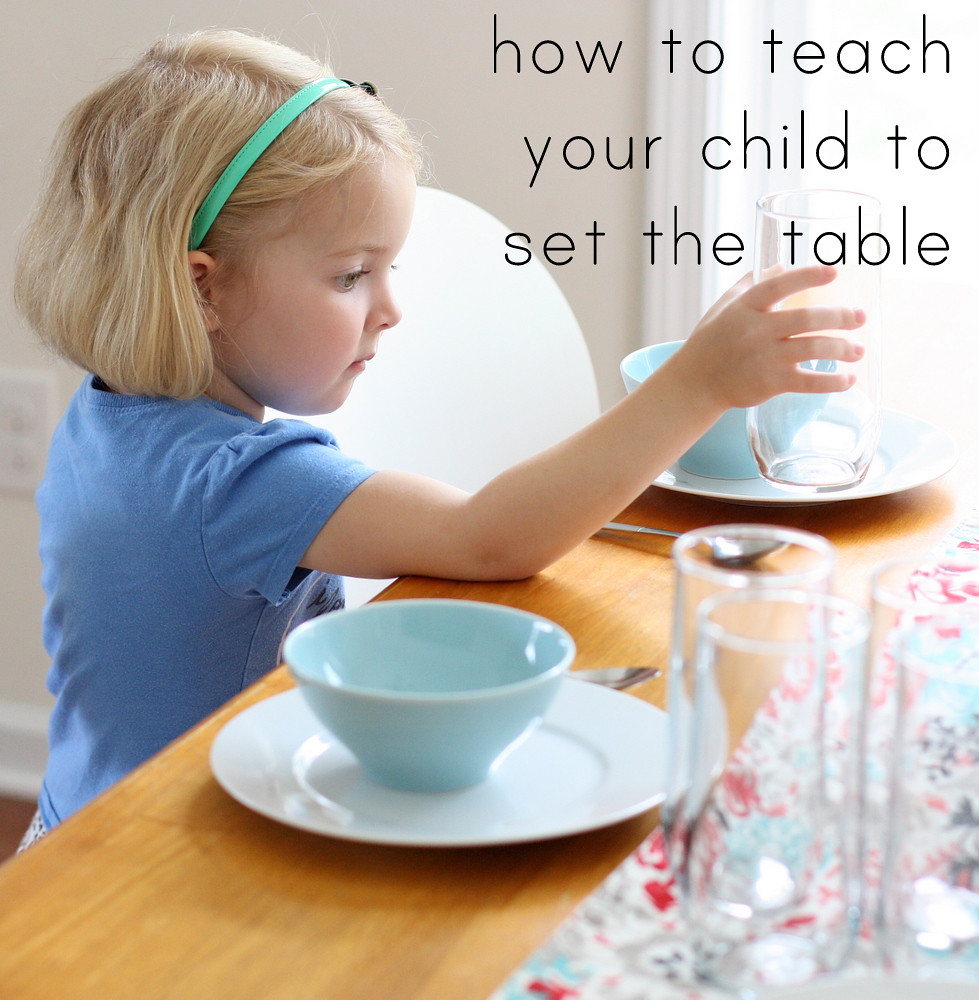 How to set a table
You have the fork on the left. It's a wolf (see those sharp tine teeth?). It lives at the foot of the mountains. The napkin is the mountain.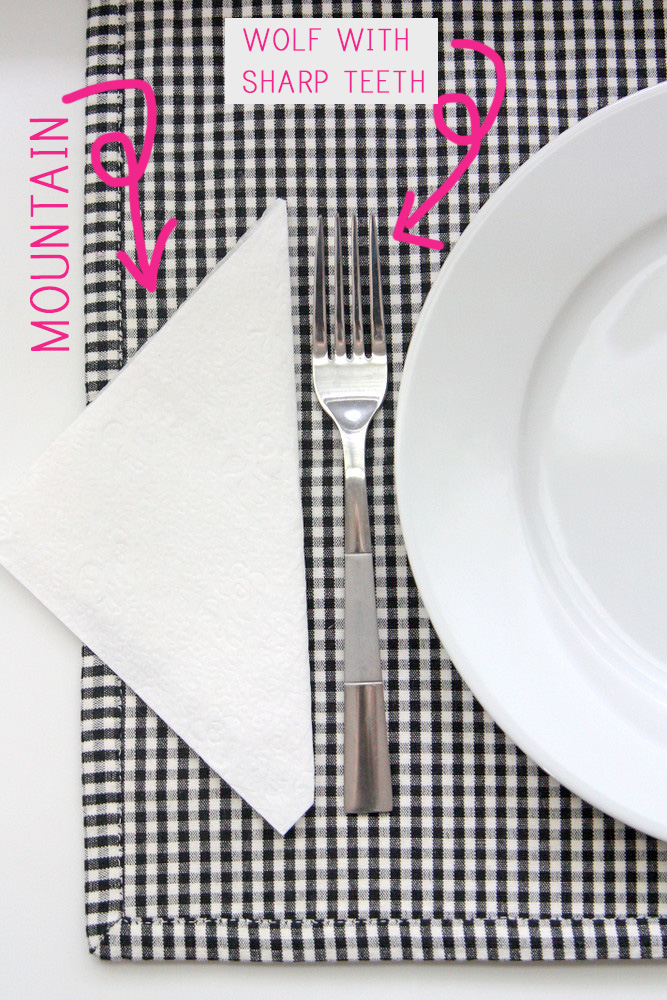 On the right side of the plate you have a shepherd and a sheep. The shepherd stands between the wolf and the sheep to protect it. The knife is the shepherd's staff and the blade side points toward the wolf, since it's the dangerous thing.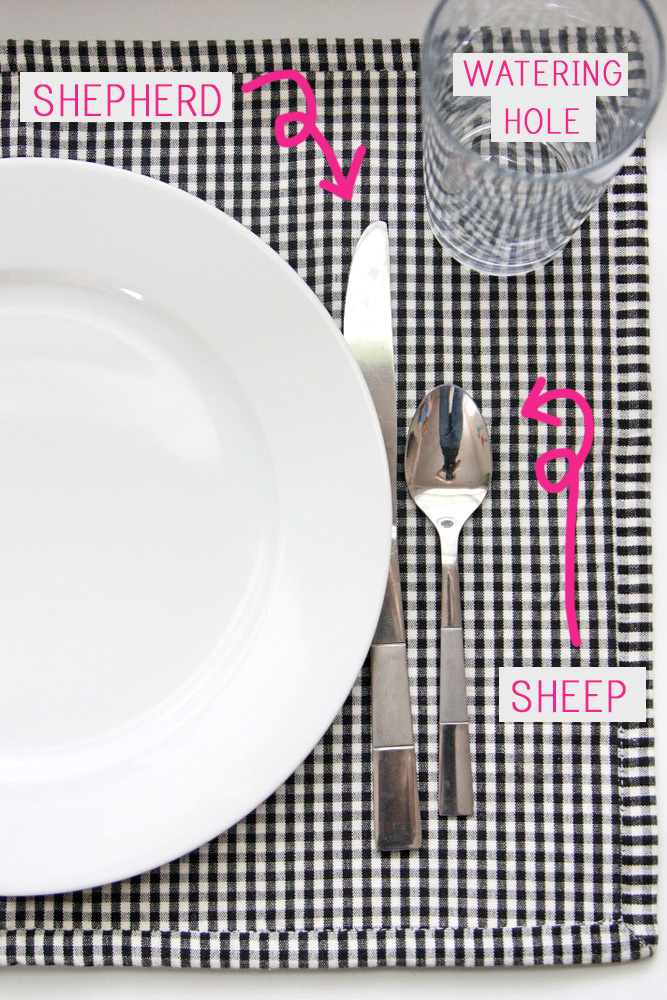 The spoon is the helpless sheep and both the sheep and the shepherd gather near the watering hole, which is the glass.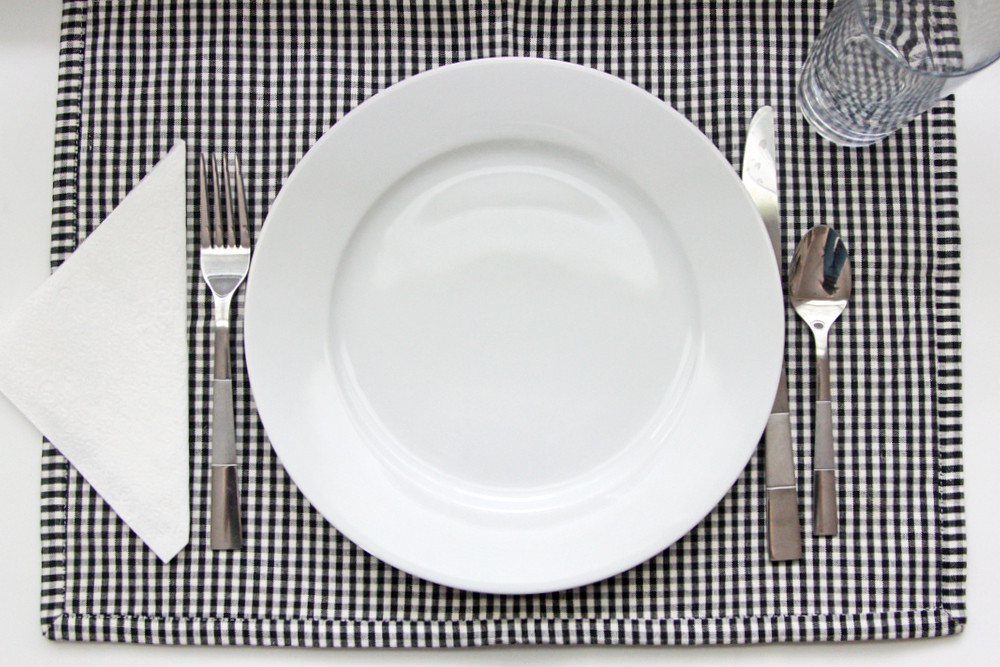 See? Easy peasy!
One life skill down, ten million to go.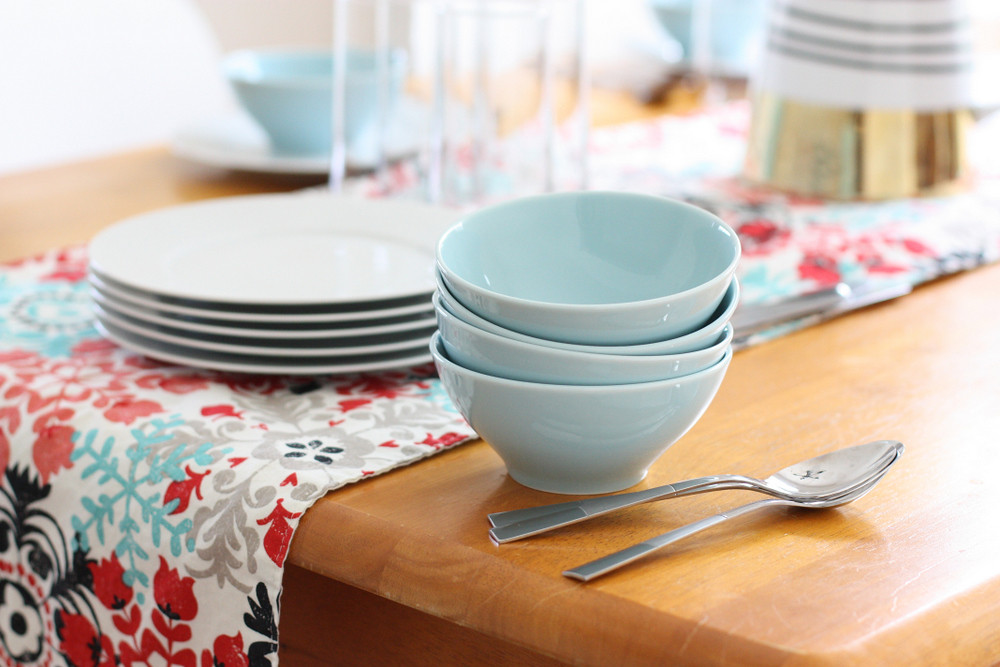 If you liked this post about
how to set a table, you might also like these posts: