This post is sponsored by Disney Book Group as part of my role as a Mo Willems ambassador. If you're wondering if this is the best job ever, the answer is "yes, yes it is."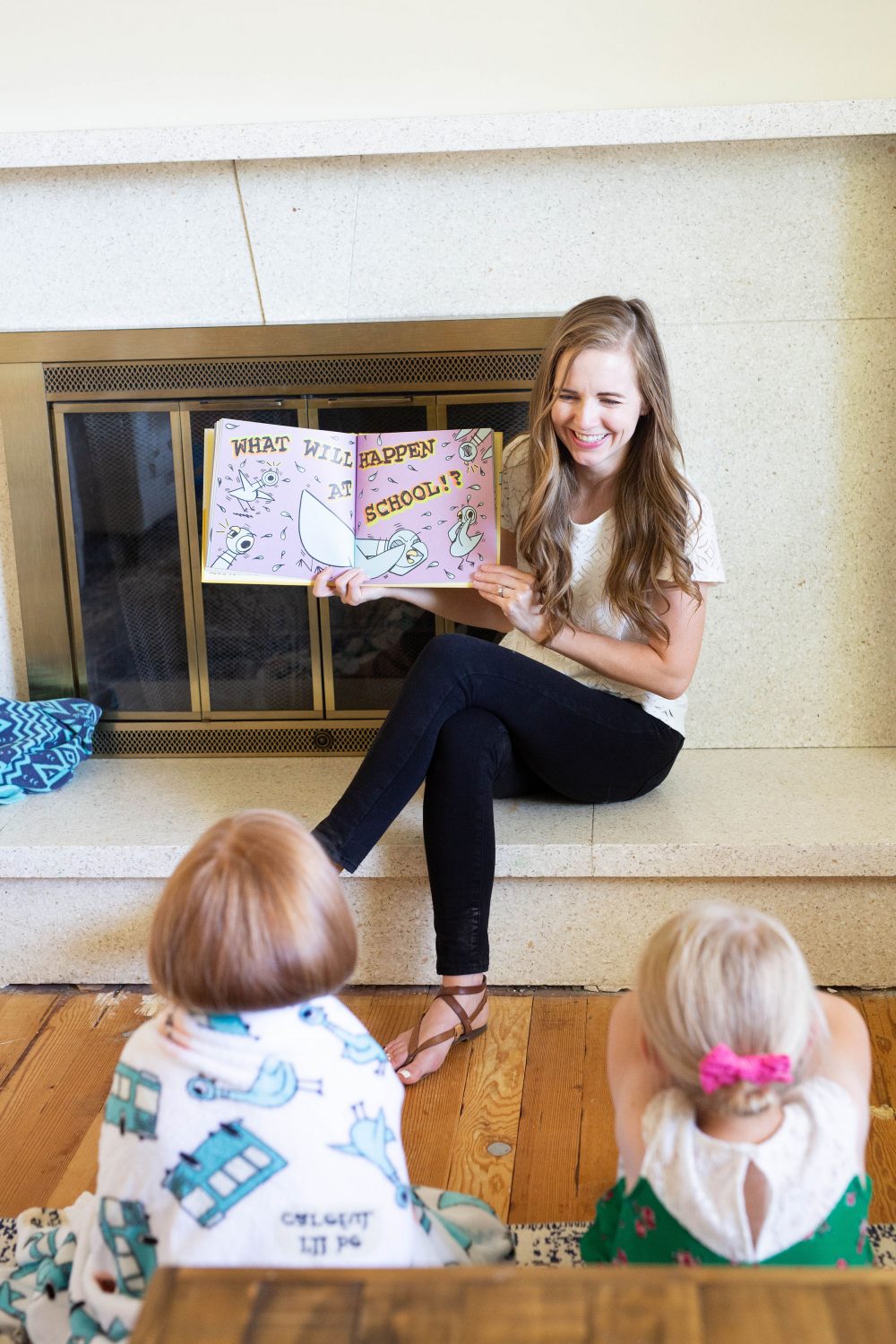 After I hosted a book swap party for adults earlier this year, my girls have been begging non-stop to have one of their own with their friends.
With summer break about half way over for us, it seemed like the perfect time to invite several of the girls' friends over and host a children's book exchange party.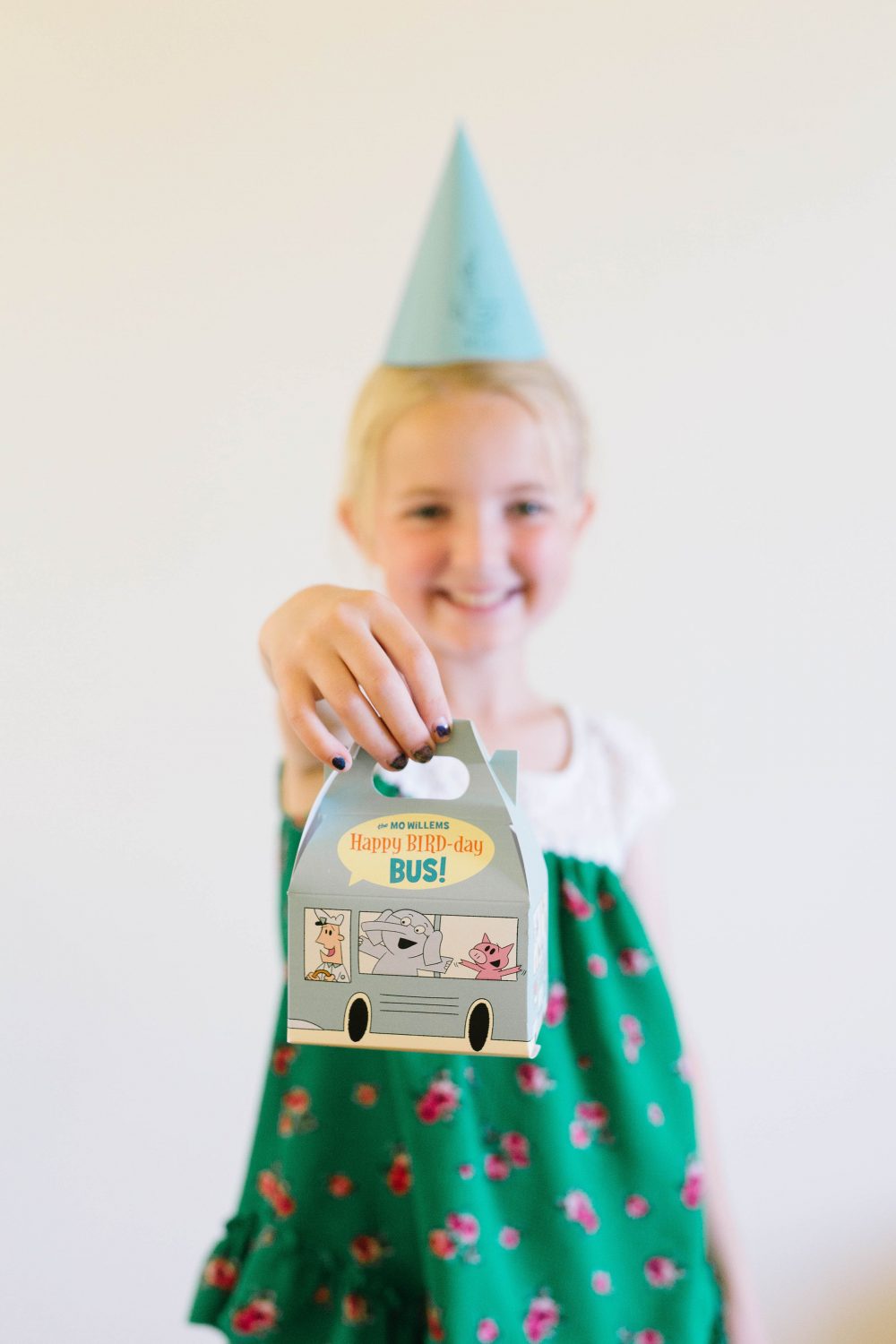 One thing I've learned about hosting parties is that a theme always makes things a little more special AND makes it easier because it makes decisions so much easier when you have a color scheme or a theme to make choices around.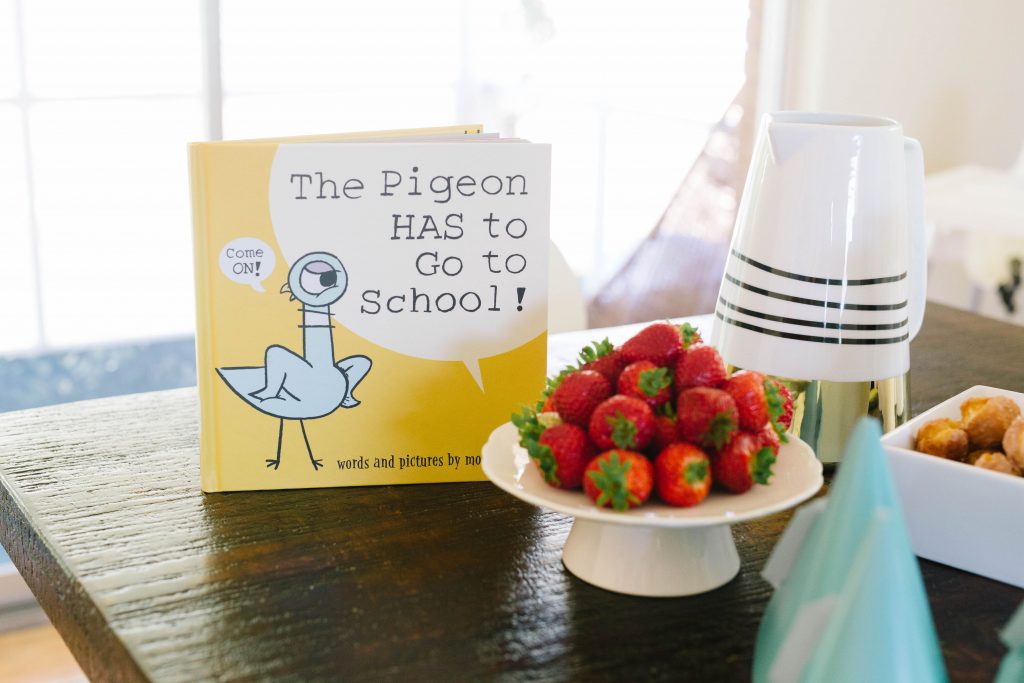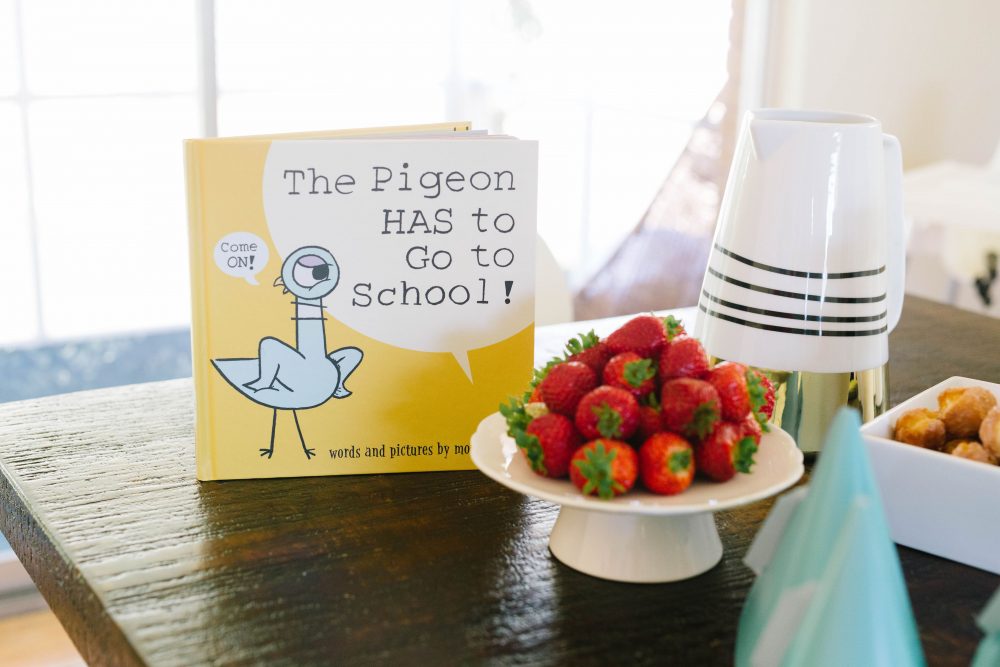 For our children's book exchange party, we chose a Pigeon theme to celebrate the release of a brand new Pigeon book, The Pigeon HAS to Go to School (it just came out a week ago!).
My girls are all obsessed with Mo Willems' Pigeon and every child I've ever met loves him too.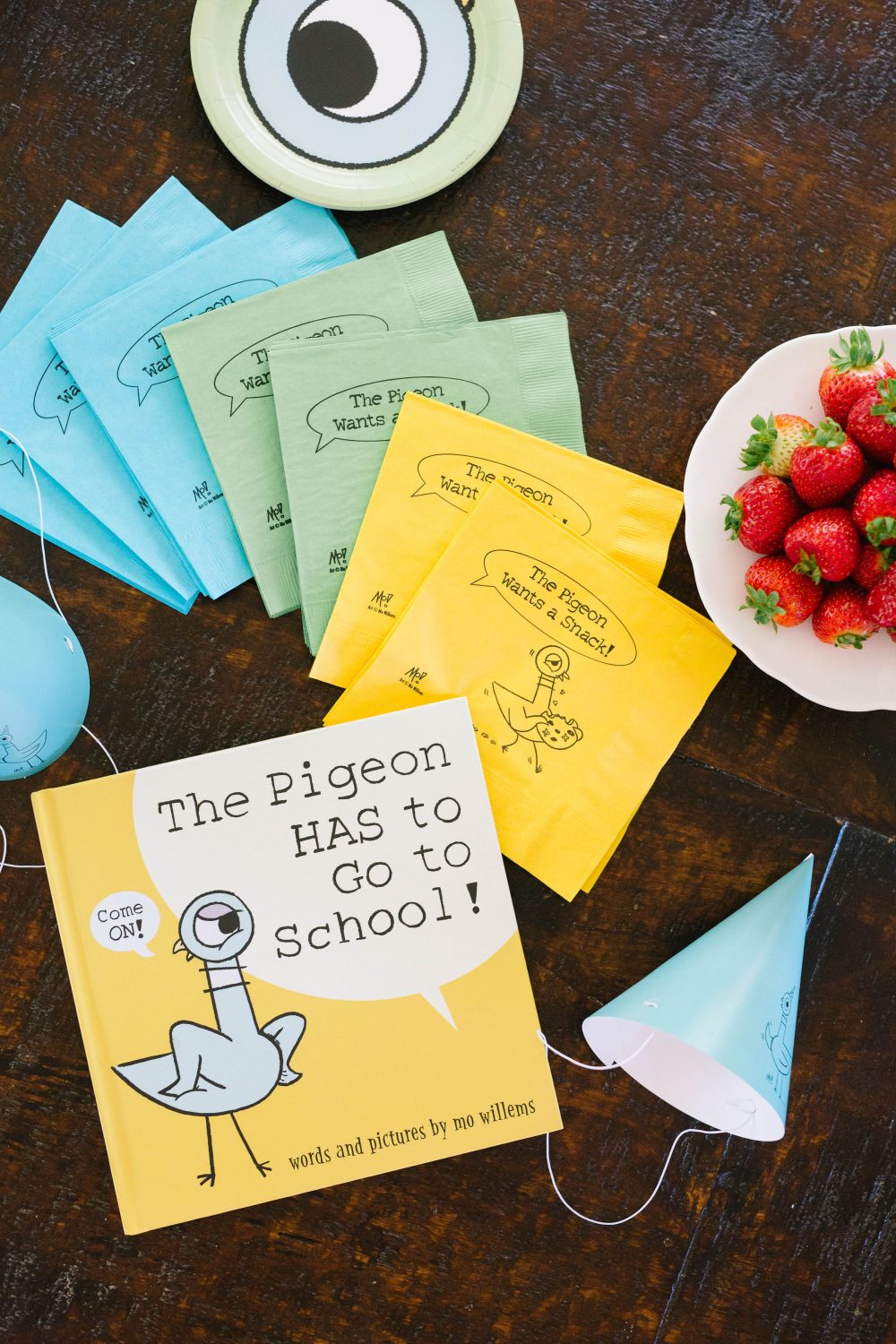 How to Host a children's book exchange party
For our book exchange party, we asked every guest to bring a wrapped book (it could be used or new). I also wrapped an additional book for each child so that every child would go home with two books. When you get just ONE book, it can feel really disappointing if you're not thrilled with the book you get, so having two alleviates some of that pressure on a single book.
We started our party out with treats because I didn't want everyone getting antsy for the food during the activities. I didn't go crazy with the food, since it wasn't a meal and I wanted these girls to still be hungry for dinner, so we had strawberries, homemade cookies, chocolates, crackers with dip, and lemonade. We probably should have served hot dogs in the Pigeon's honor, but we didn't.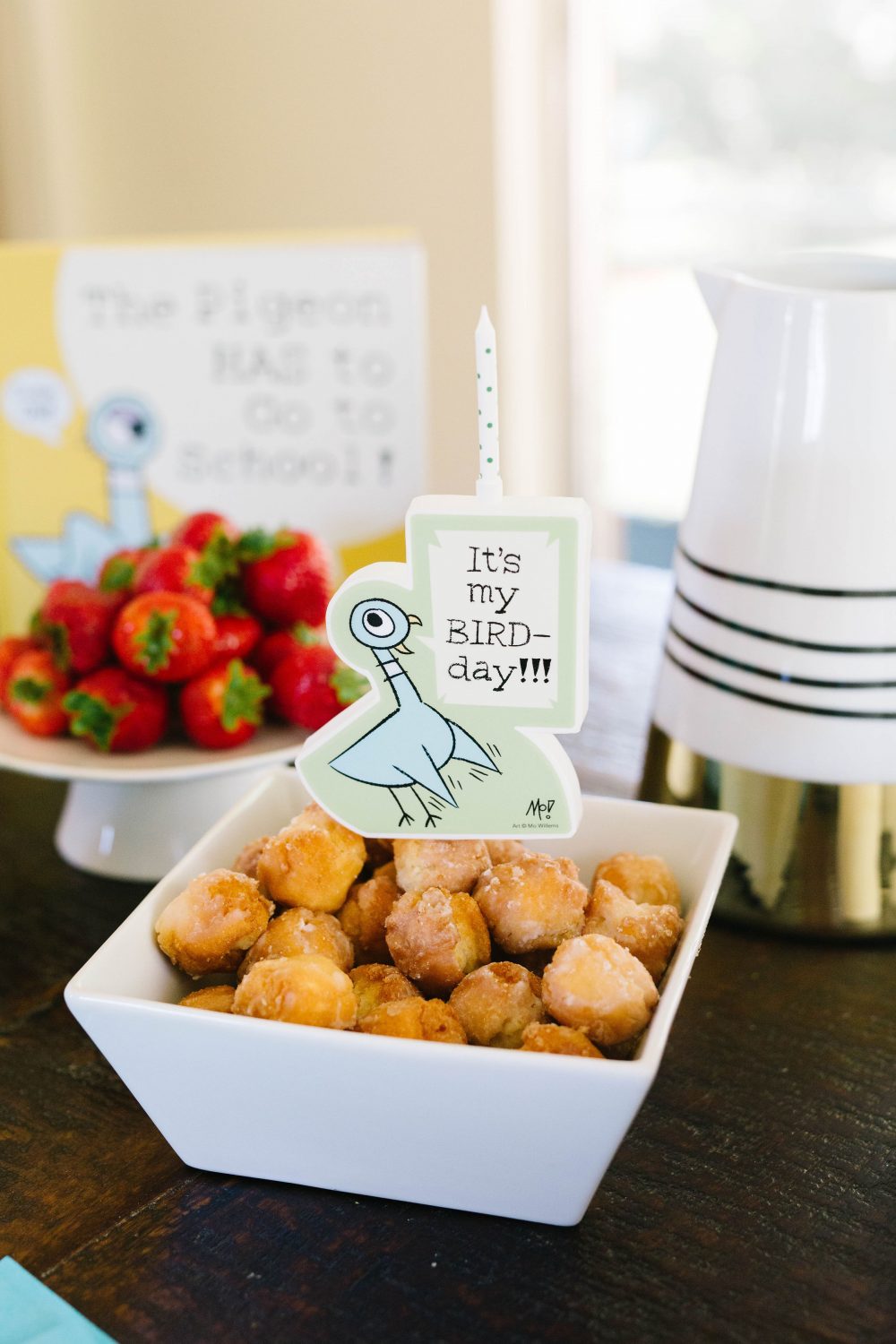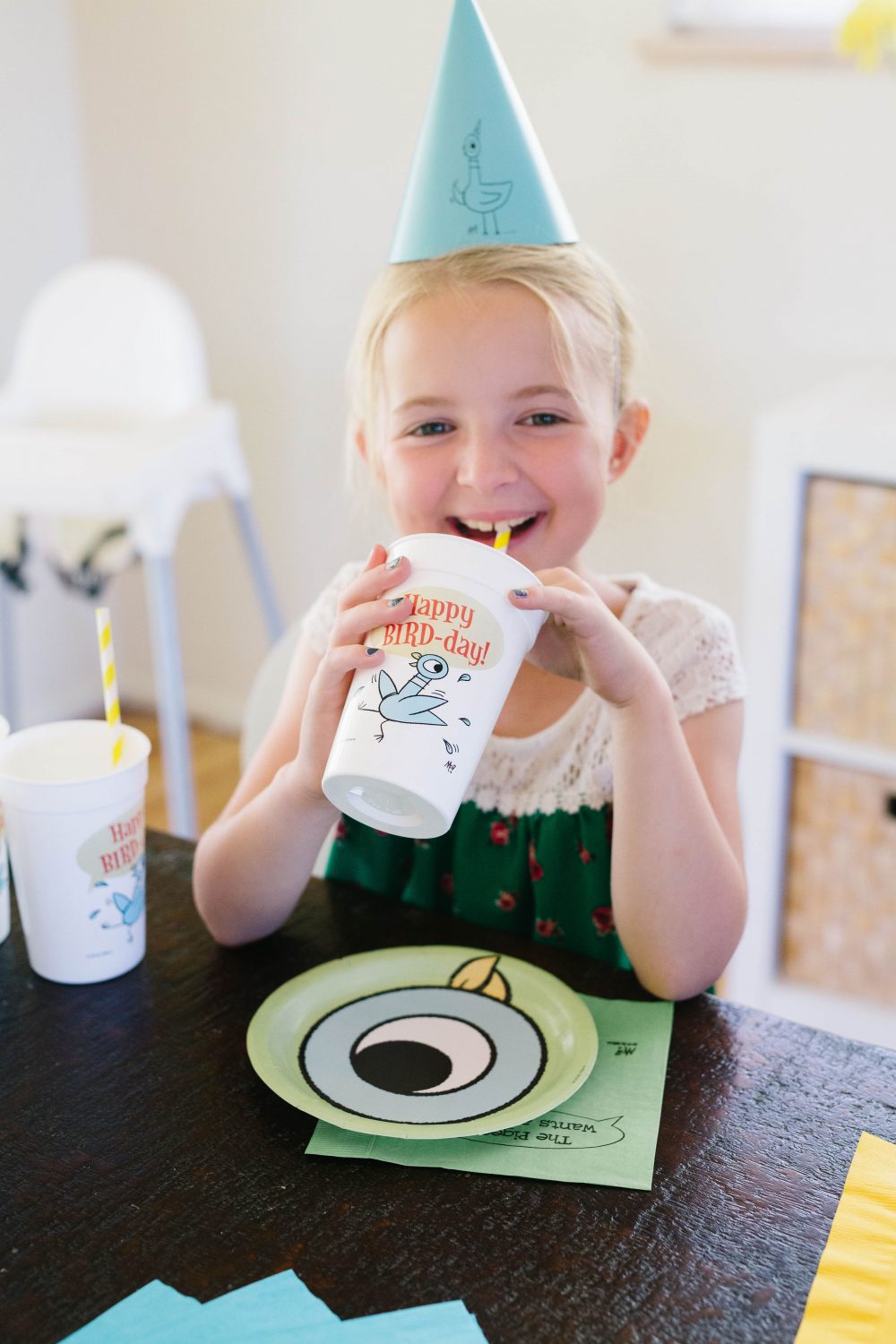 And then it was time for the book exchange!
I wrote slips of paper with the numbers 1-8 (the number of girls at the party) and then had each of them draw a number from a bowl.
The person with #1 got to choose the first book from the pile in the center and unwrap it. Then #2 went. They could choose to steal a book or unwrap a new one (each book could be stolen twice and then it locked). We went all the way around and then when we got to #8, we went backward so everyone got a second turn. By the end, everyone had two new books to go home with.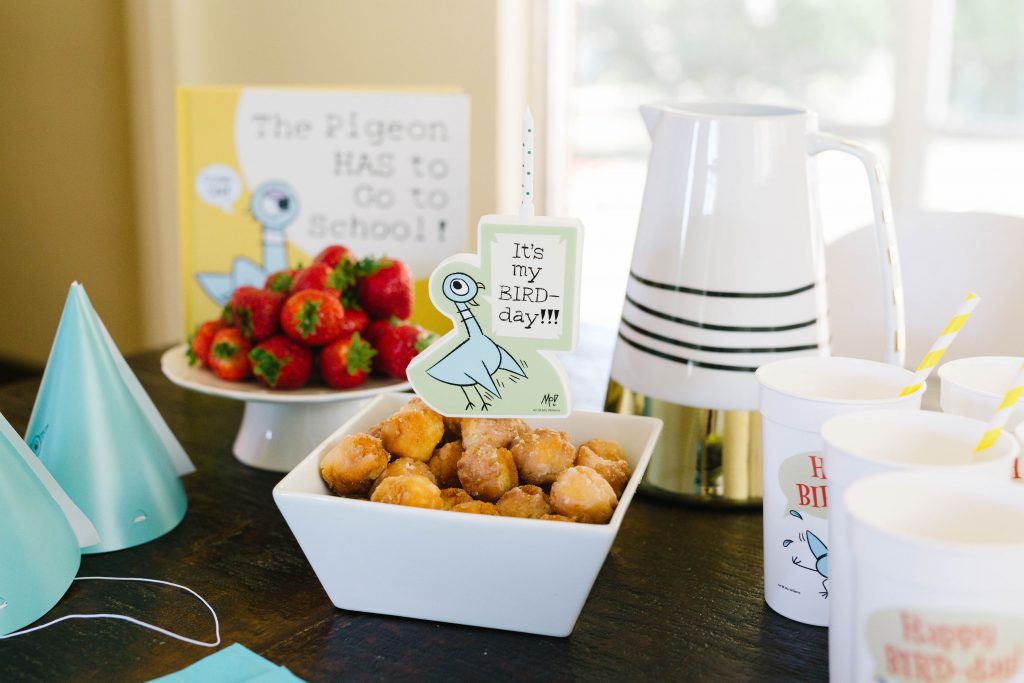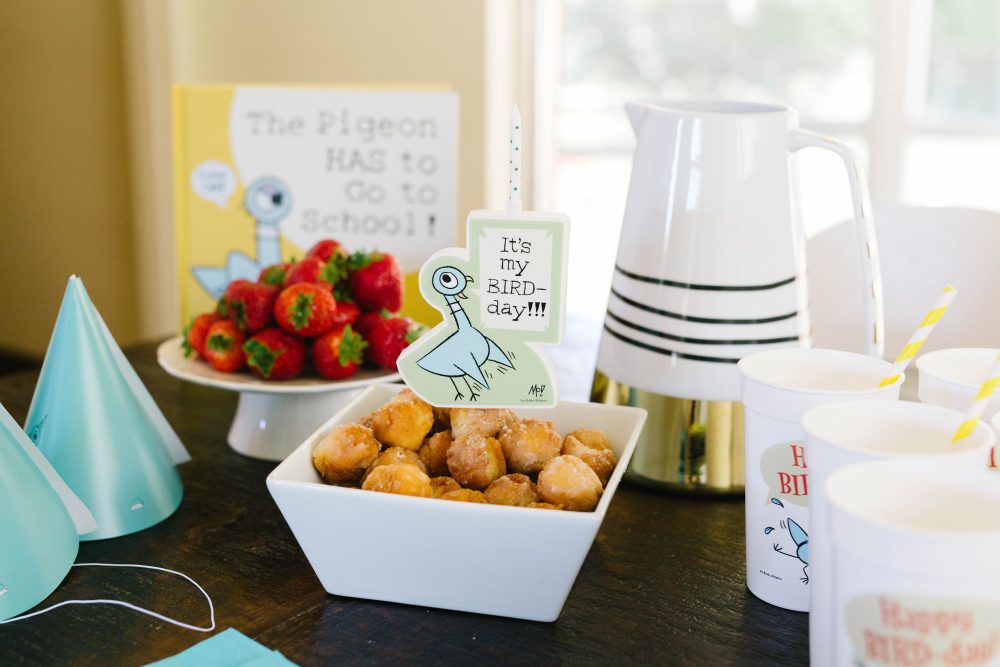 After the book exchange, I did a mini story time cozied up on our new Pigeon blankets thanks to Berkshire
Blanket, reading aloud the Pigeon books, including The Pigeon HAS to Go to School, plus some of the other books that had been opened during the swap. And let me tell you, rising fourth graders love a good read-aloud picture book just as much as a 4 year old.
It was such a fun, simple party and the perfect way to celebrate the half-way point of summer. If you host a children's book exchange party, let me know how it goes!
(And you'll for sure want to check out the newest Pigeon book – it's just as fun as the rest of the books in the series!)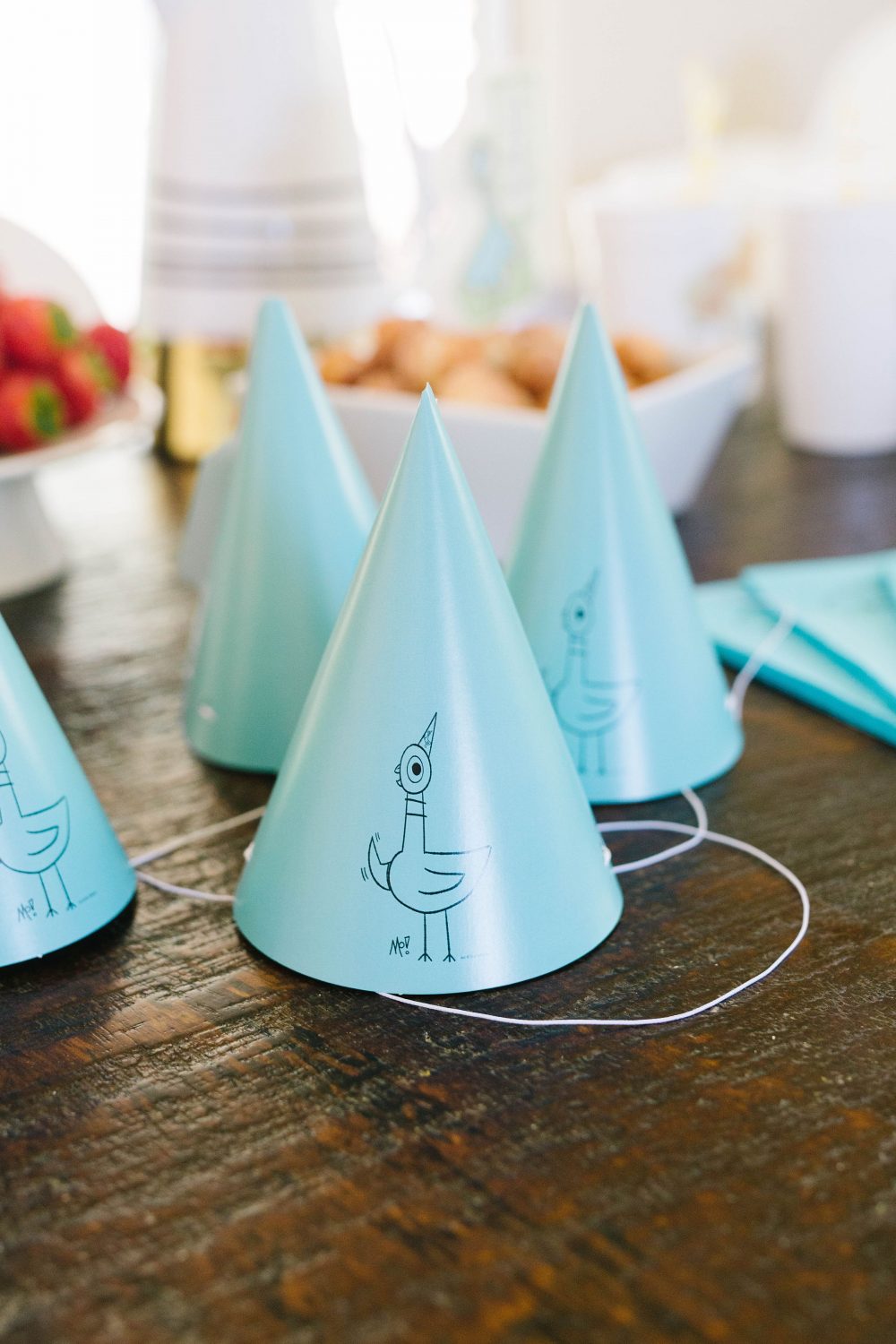 Photos by Heather Mildenstein