This post is sponsored by Stonyfield® Organic Kids® in celebration of Earth Month.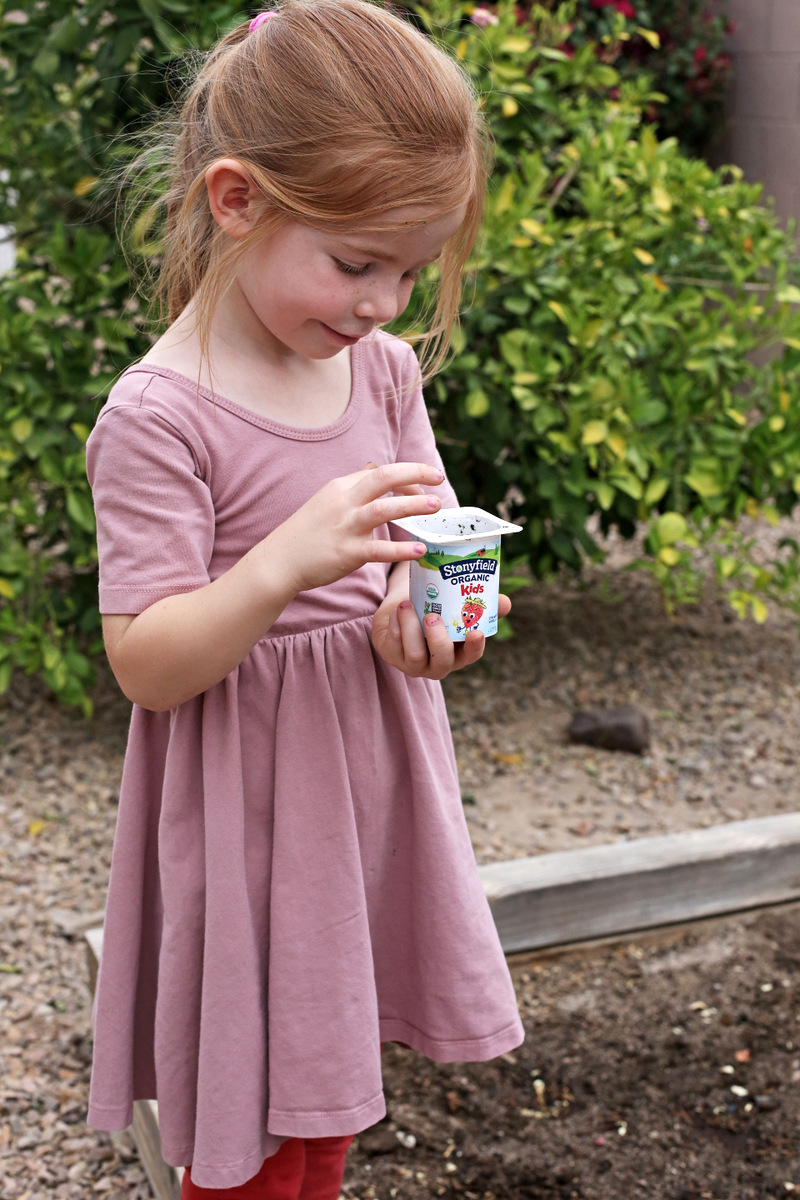 Ella is obsessed with the environment and taking good care of it.
She polices our water usage when we do dishes, brush teeth or take showers.
She bemoans the copious amounts of paper that come home from school (so do I, but I'll admit it's less because of the environment and more because I have to keep sorting through a dozen papers every afternoon).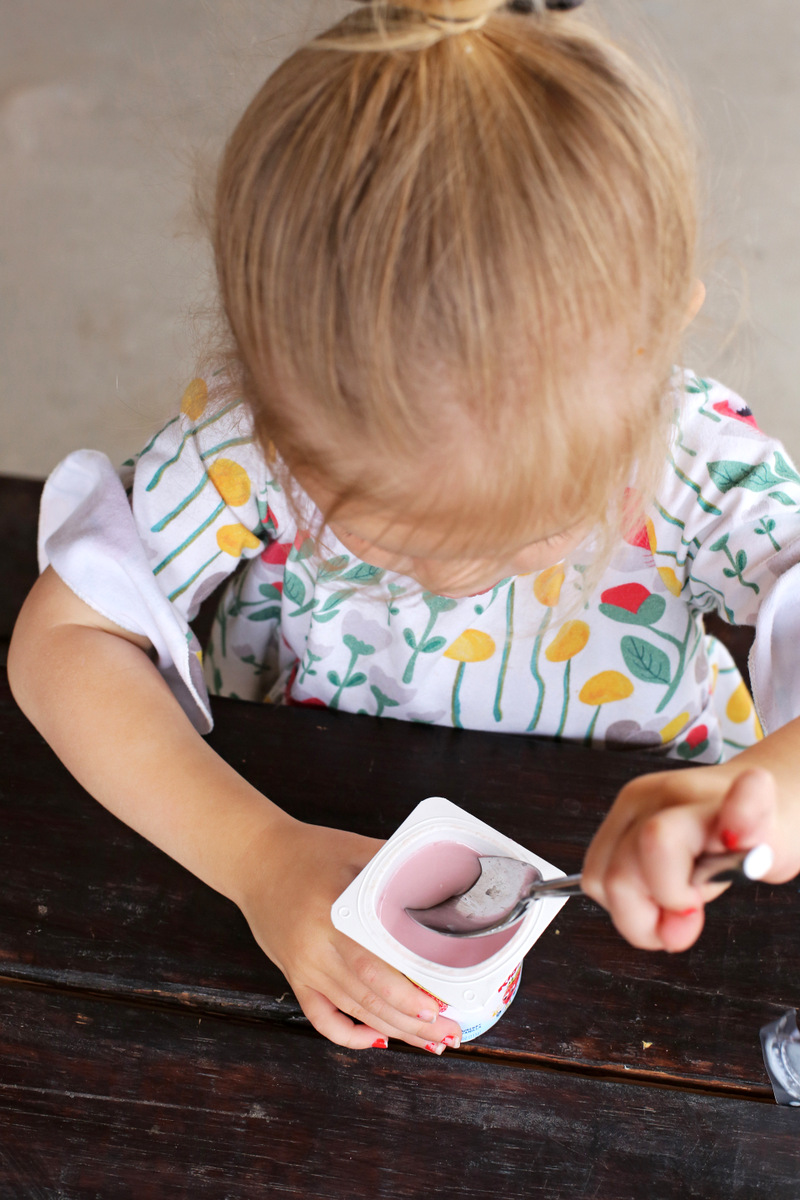 When a recent crazy windstorm took down a bunch of trees in our neighborhood, she anxiously asked what was happening to the trees and if they were being responsibly disposed of, which led to a good conversation about how dead trees can be used.
So when Earth Day popped up on the calendar, I knew she'd be ALL in.
I knew she'd want to celebrate, but I also didn't want to commit to anything that would be so complicated I couldn't make it happen with my other three children.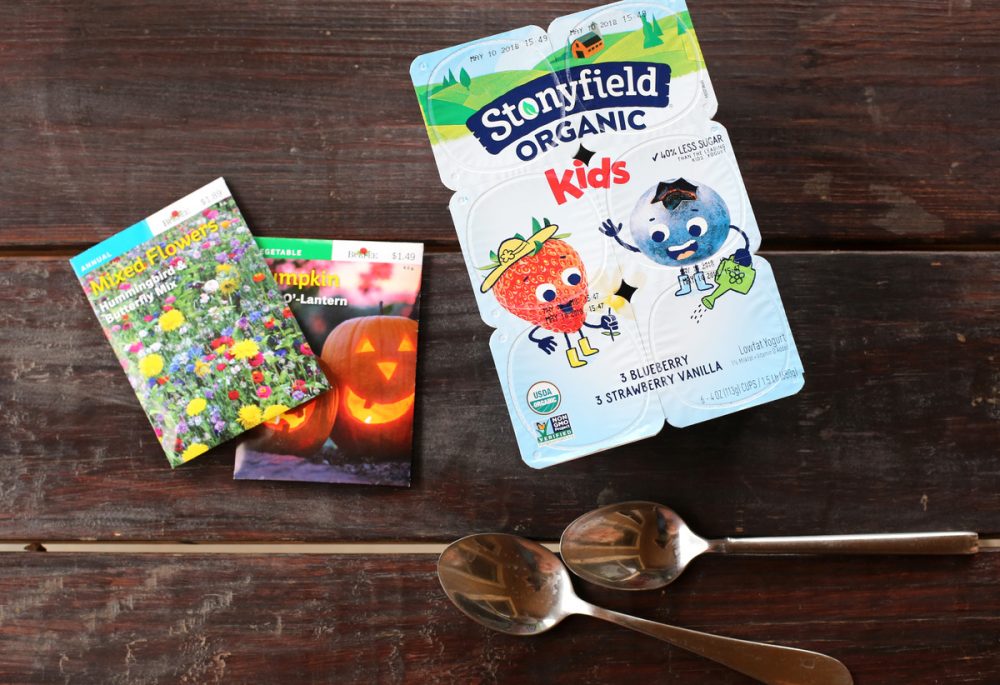 So together, we came up with seven simple activities for Earth Day that we both gave a thumbs up to.
If you're looking for meaningful, but easy ways to celebrate Earth Day, these might be a good fit for your family!
Pick up trash in your neighborhood
My mom is awesome about this – she goes for a walk nearly every morning and she's always picking up trash along her route, from beer cans to soda bottles to old newspapers. I'm always amazed at how much garbage people just seem to throw around (or that is picked up by the wind), and someone needs to pick it up! Make it a game and even your toddlers can join in.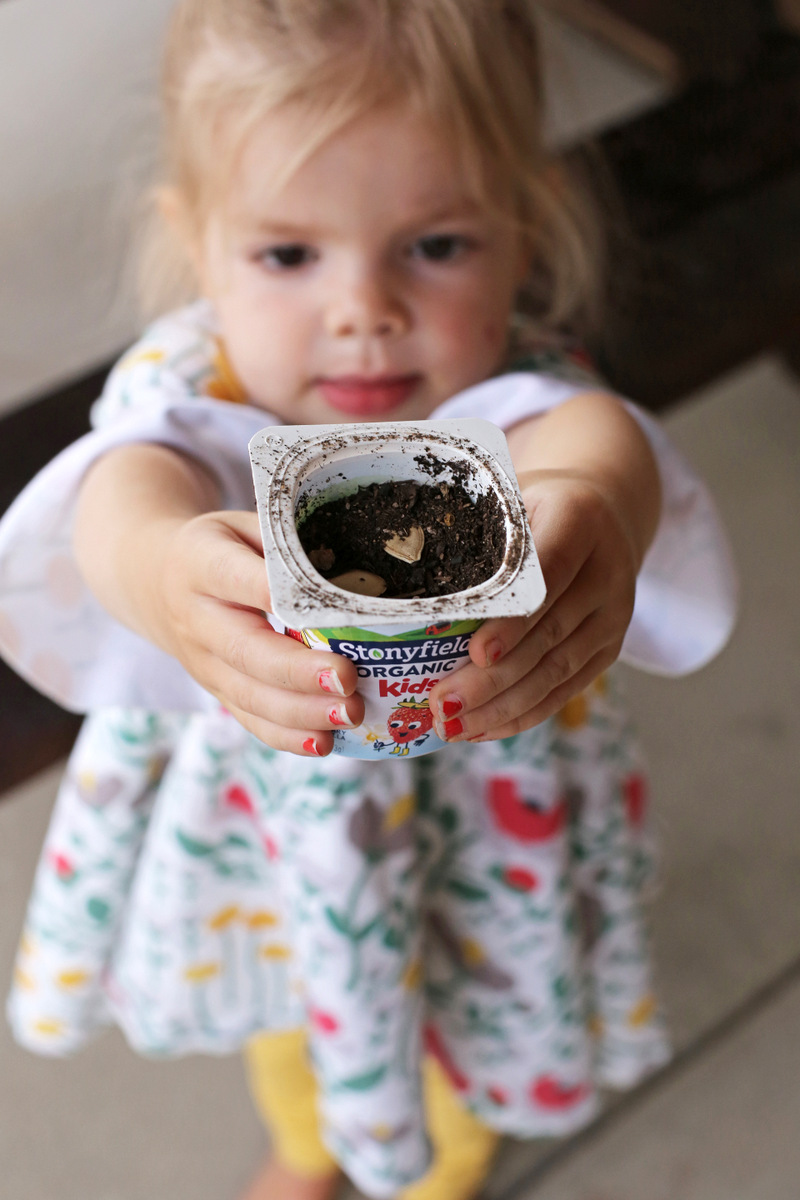 Plant Seeds
When spring rolls around, I always get the urge to grow something and I've never met a child who didn't like planting some seed cups. After snack time this week, we used our Stonyfield® Organic Kids® yogurt multipacks as seed cups (they are made from plants, so they have a lower carbon footprint and are better for the environment than standard petroleum based cups).  The girls each picked their own package of seeds and we planted corn, pumpkins and wildflowers. The girls are watering them daily and watching them really closely and I'm just crossing my fingers that something actually grows.
I'm also a big fan of Stonyfield® yogurts because they recently reduced the sugar content in all of their Organic Kids® portfolio and they now have 25-40% less sugar than other kids' yogurts. I'm not afraid of a little sugar, but I'm always looking for simple ways to cut out excess. And Stonyfield knows their organic yogurts, since they've been around for 35 years!

Run an errand on foot or by bike
Our home has a terrible walking score, which means there isn't a LOT that we can walk or ride to easily, but we can still go for a walk in the afternoon or spend a little extra time to get to a nearby playground instead of driving. Bonus for not having to buckle everyone in and out of carseats!
Turn off your electronics for a night and play board or card games
Unplug your electronics and pull out some old-school games. We love Dutch Blitz or Sleeping Queens, and Yahtzee is a family favorite.

Recycle your plastic bags and put reusable shopping bags in your trunk or backseat
Most grocery stores have big bins where you can recycle your plastic bags rather than just throwing them away, and I try to keep my reusable shopping bags in a noticeable spot in my car so I don't find myself in the checkout line without them!
Make a bird feeder
My girls have never said no to a craft in their life, and a bird feeder is such an easy one, whether you string cereal on a piece of yarn or smear peanut butter on a pinecone and roll it in bird seed.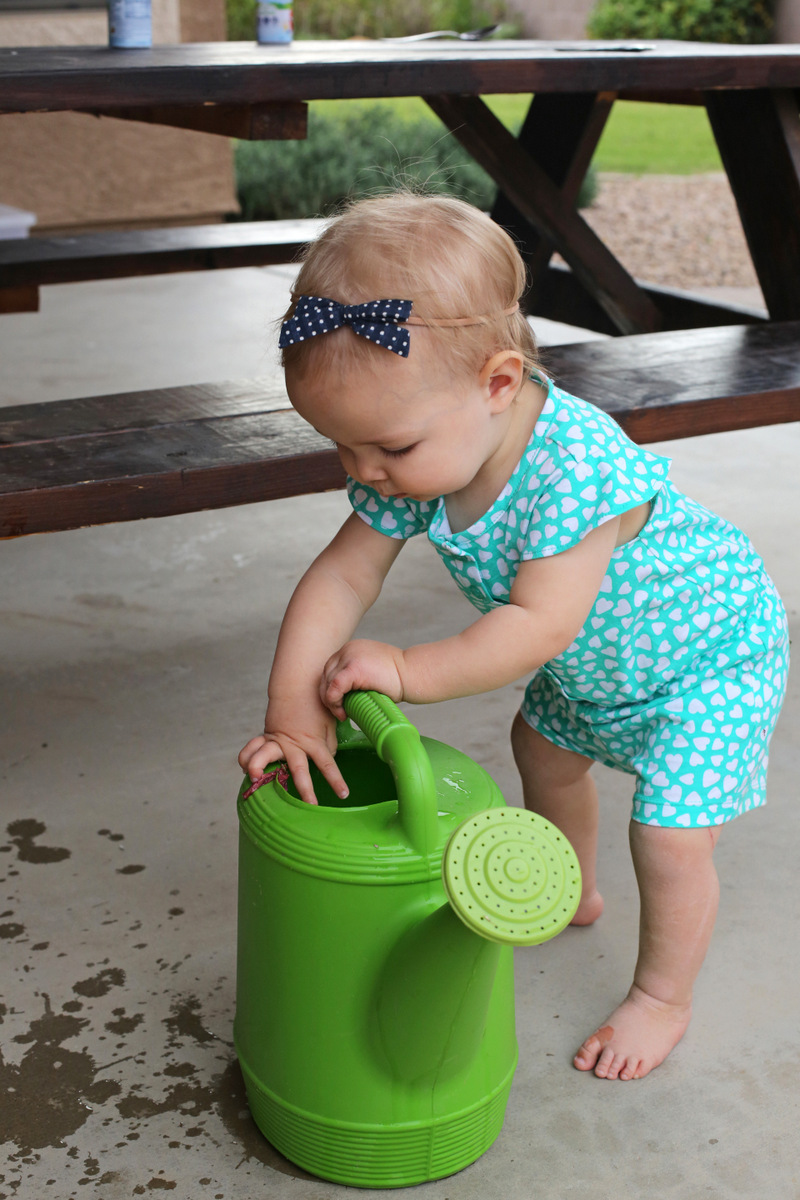 Read some books about the earth and the environment
I shared a list last week of some of our favorite books for Earth Day and a great picture book is such a fantastic way to spark a good discussion and help your child understand why it's important to take care of our world.
If you have other great suggestions of how to celebrate Earth Day with young children, I'd love to hear them!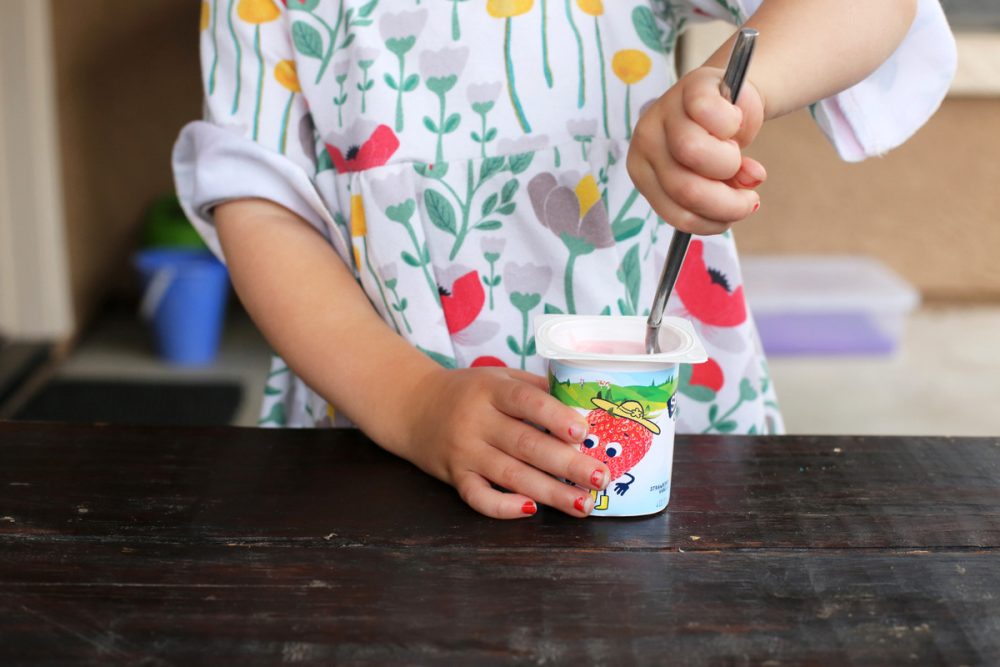 This is a sponsored post created in partnership with Stonyfield