Doesn't spring just seem like the perfect time to read a little more?
I know that winter is seen as more of a time to snuggle up with a good book, but for me, spring means more energy, more daylight, and more happiness, all of which make me want to dive into a good book.
Here's what's sitting on my bedside table (and in my backpack or on my phone or in the car CD player) right now, so take a look if you are looking for some good books right now: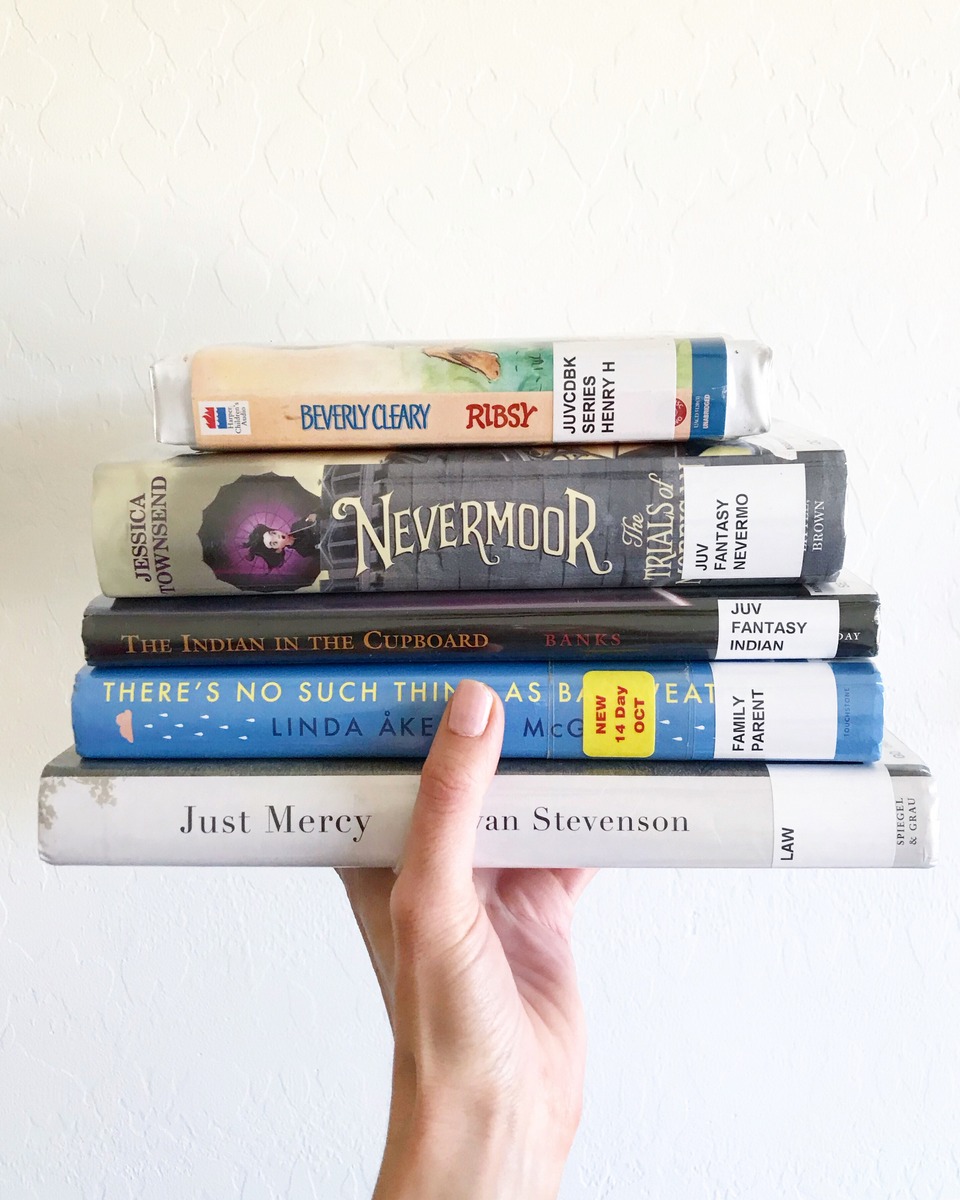 This is the third book in the Me Before You series. I LOVED Me Before You (you can read my full review of it from a few years ago here) and then felt pretty meh about After You (my non-gushy review of that here), but couldn't resist picking up this one when I saw an audio version of it available, and I'm thoroughly enjoying this one. I'm a little over halfway through and while it isn't quite as good as the first, it's head and shoulders better than the second.
This is the June pick for Tell Me What to Read, but the library hold came in right away and I couldn't resist diving in before bed a few nights ago and . . .then it took every ounce of self-control I have to turn off the light and go to sleep at a reasonable hour.
When I was in Austin at a blog conference, my friend Elisabeth recommended this book and I immediately downloaded a copy and am loving it. I don't know that it's very interesting if you're not involved in running a brand, but because of London Littles, it's FASCINATING to me.
I can never resist a good parenting book based on other cultures, and this one, about giving your children more outdoor play and embracing all weather, is really good. It's not the fast read that Bringing Up Bebe or Battle Hymn of the Tiger Mother are, but I'm definitely enjoying it.
I picked this one up 100% because people said it was like Harry Potter (which. . . has been said about 1 million books, but I love Harry Potter so much that I still can't resist) and started it on my cruise, but then got distracted by all my other reading!
Ribsy by Beverly Cleary
We just picked this one up at the library this week to listen to in the car and I never get tired of a Beverly Cleary book. I think they are especially good on audio and perfect for listening to in the car because the storylines are really easy to follow even if you're listening in bits and pieces over a week or two.
And if you'd like a printable copy of this list that you can take to your library or screenshot on your phone for easy access, just pop in your email address below and it'll come right to your inbox!
I'd love to hear what you're reading, either by yourself or with your kids!
P.S. If you're looking for good books right now (and who isn't?!), you might like these posts: