As usual, so many good book suggestions on this round of Tell Me What to Read.
I can hardly wait to dive in.
Here are the three I'll be reading over the next three (ish) months.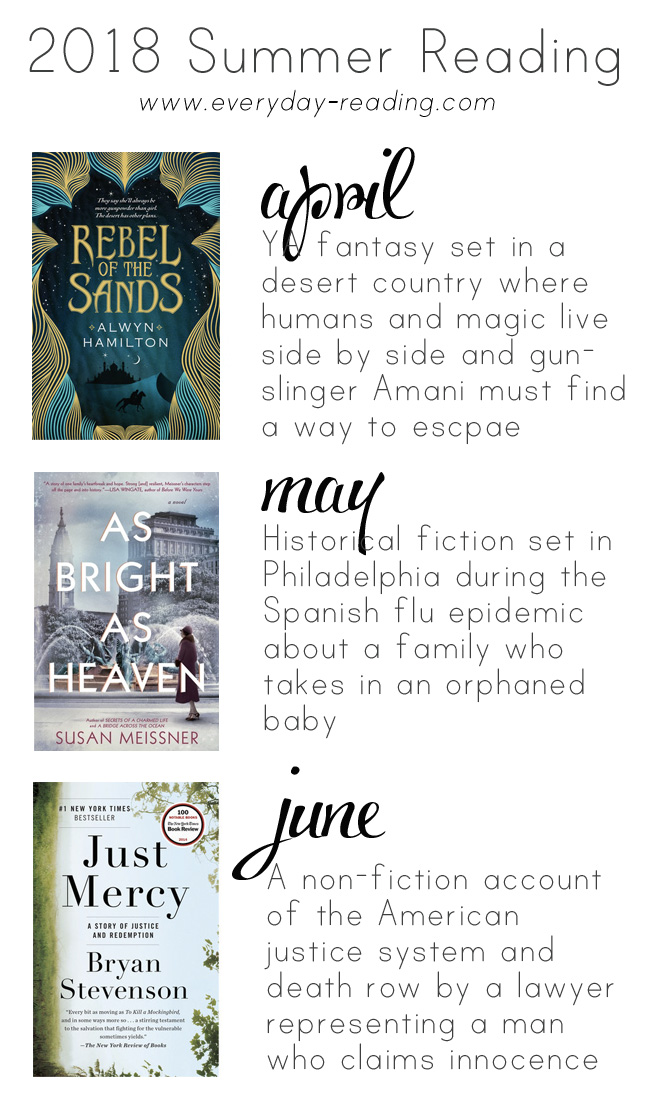 It's been too long since I read a good YA fantasy (to be honest, fantasy is not my genre of choice, although every now and again something blows me away, like Daughter of Smoke and Bone). This one gets killer reviews and I'm excited to dive in. Just have to make it through any maps at the beginning . . .
This is by the same author as Secrets of a Charmed Life (which I haven't read yet), but it's brand-new and getting excellent reviews, and I'm always interested in books about the flu epidemic of 1918, since it's one of my father-in-law's areas of academic expertise and part of the class about World War I that I took from him when I was on study abroad in London more than 10 years ago.
I'm already pretty sure this is going to be one of those books that makes me long for my beloved Austin book club. It's non-fiction about death row and it's won about every award you can imagine, plus when someone says "this fast-paced book reads like a John Grisham novel," well this John Grisham fan isn't going to say no.
If I LOVE them, I'll review them in here in detail, but no matter what, I'll keep you posted over on Instagram and InstaStories. I'd love it if you read along with me!
P.S. I'd read some of the books that recommended and I've listed those ones here, along with a link to a review if I've talked about it on my blog!
And if you'd like a printable copy of this list that you can take to your library or screenshot on your phone for easy access, just pop in your email address below and it'll come right to your inbox!
if you liked this post of tell me what to read, you might like some of these posts: