You guys just NEVER disappoint. I covered an entire page of my daily notebook with your recommendations and picking three was practically impossible (you know I immediately maxed out my library holds)
But, I forced myself to choose three and here they are!
A middle grade award-winner I've never read, a new chick-lit title with good reviews, and a travel memoir I've been meaning to pick up.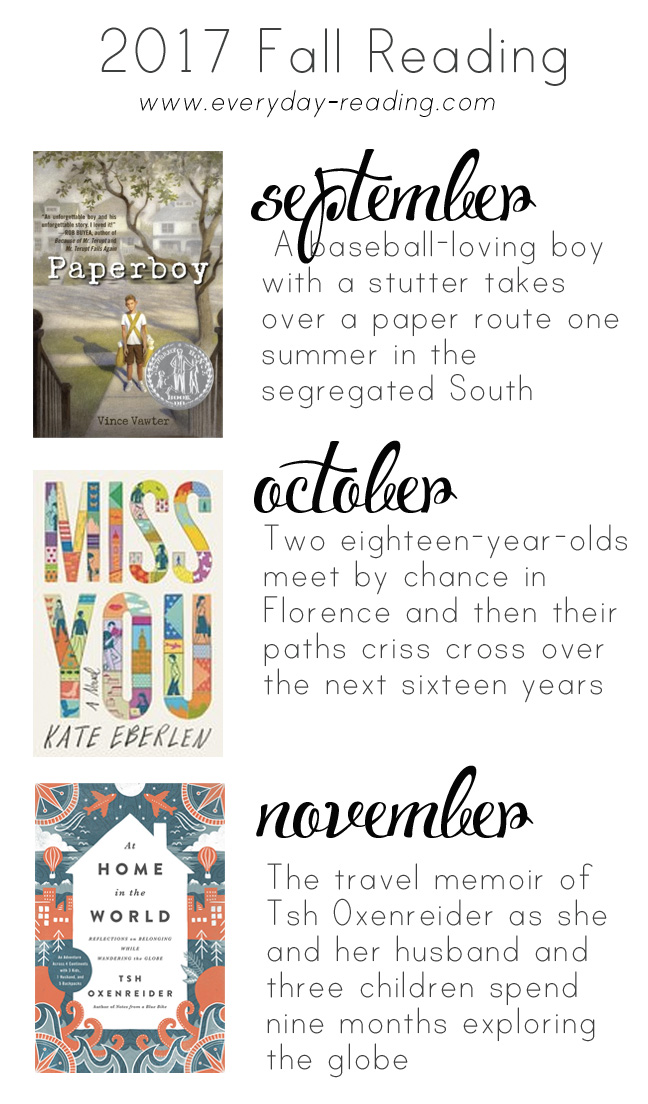 Paperboy // Miss You // At Home in the World: Reflections on Belonging While Wandering the Globe
I'd love it if you read along with me!
P.S. Some of the suggestions were for books I've already read (you guys have great taste). Here are the ones I've previously read: