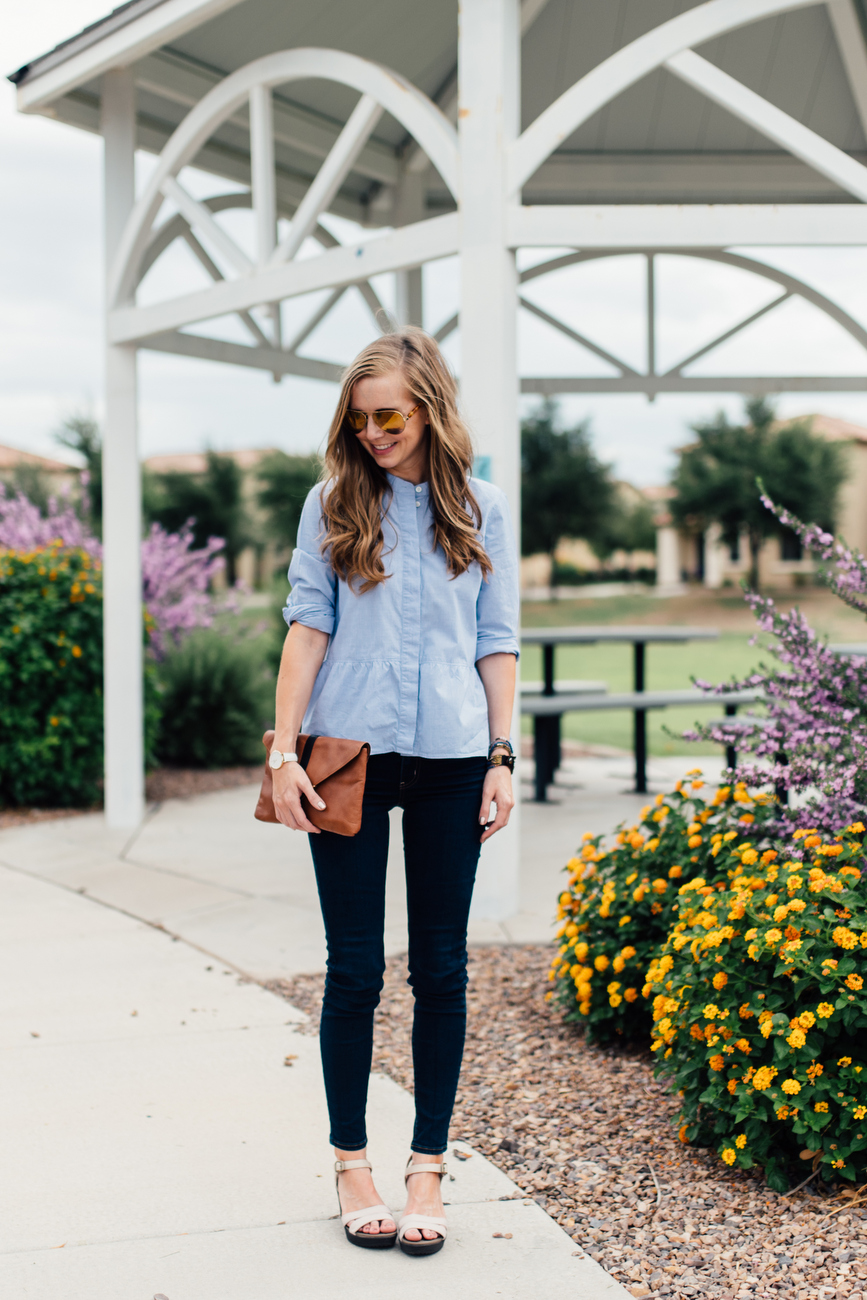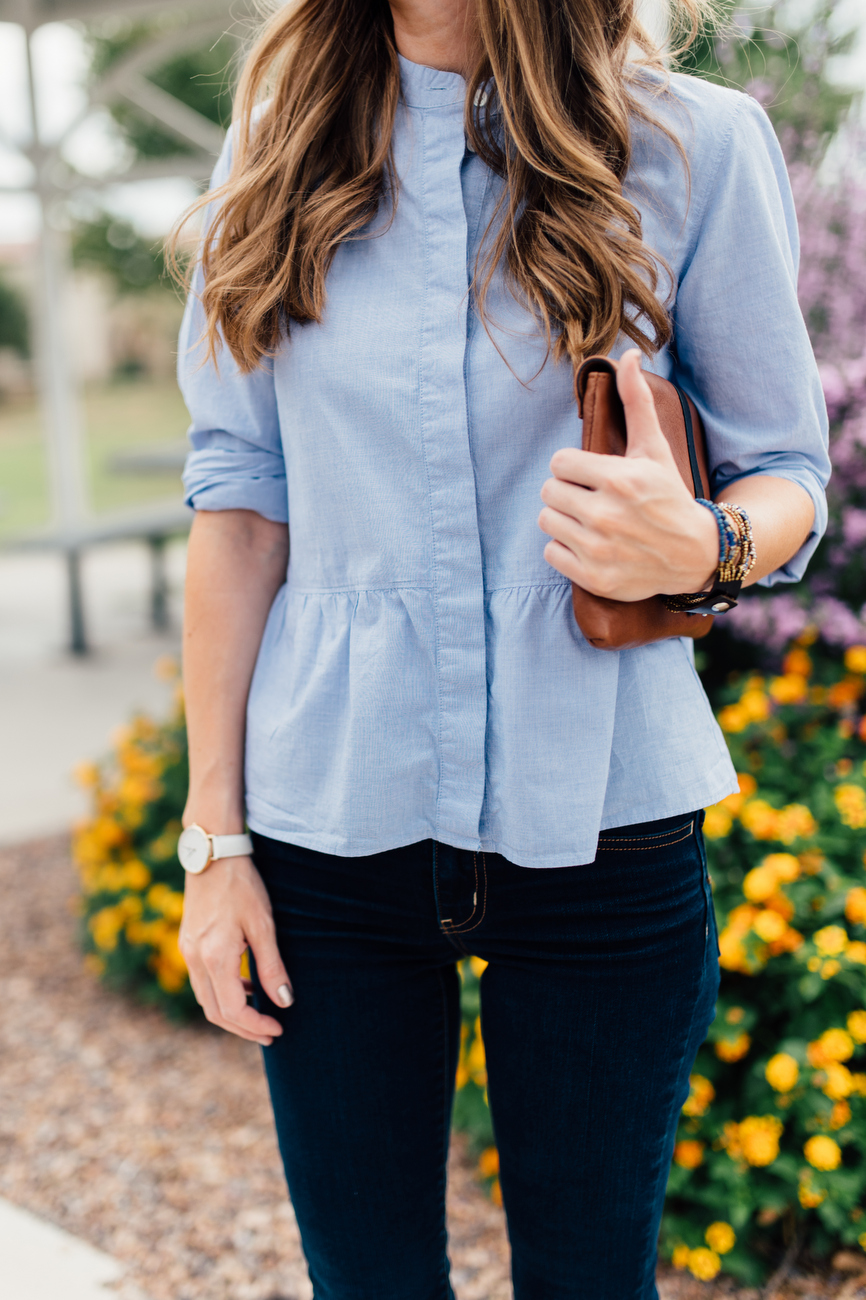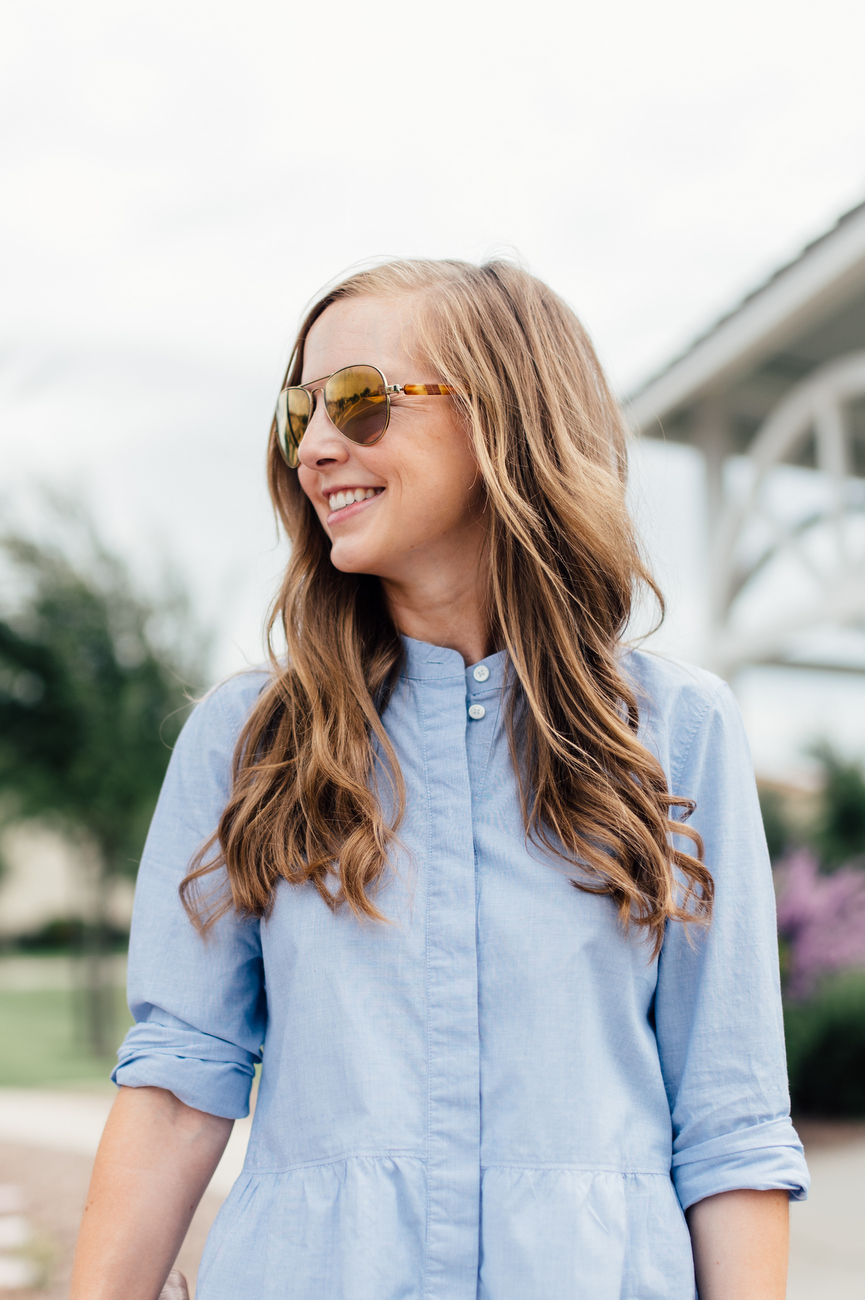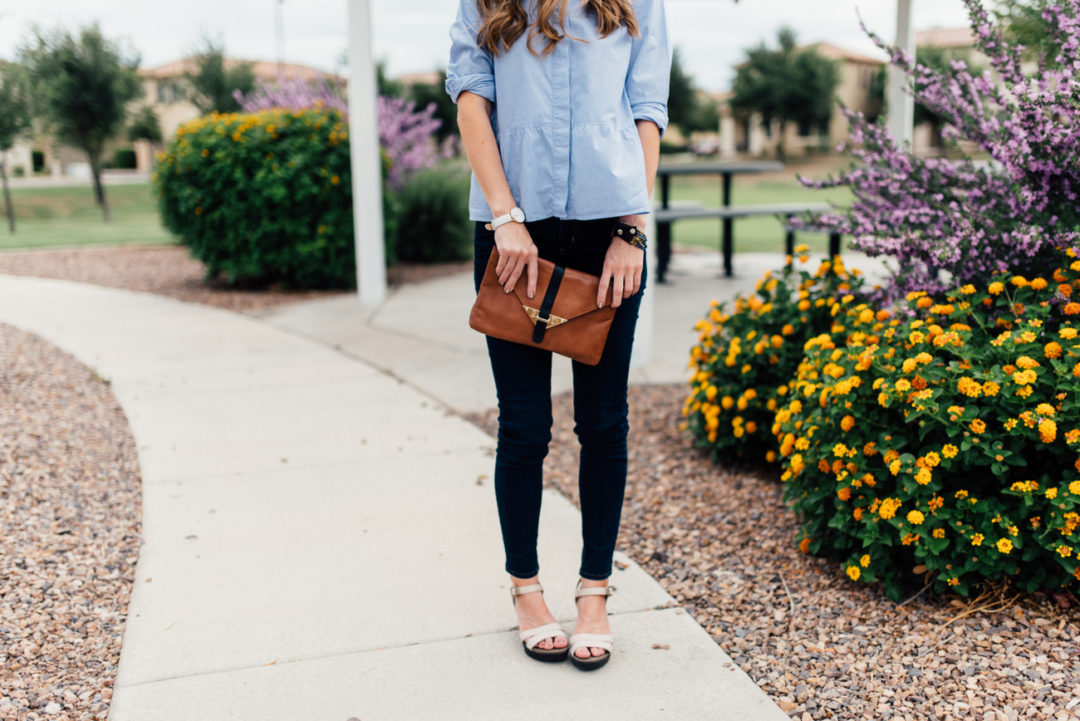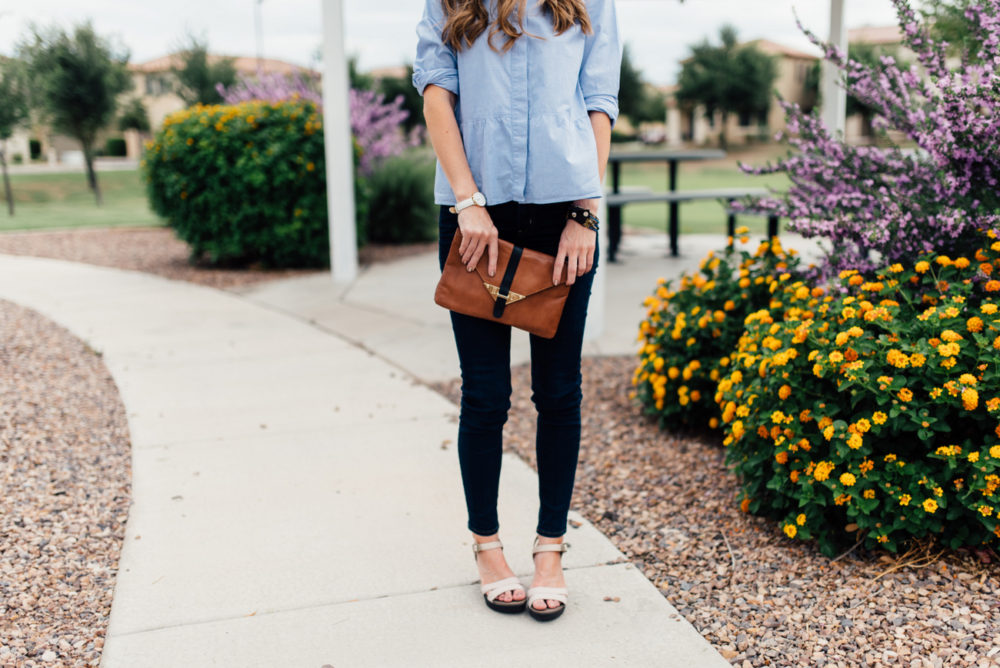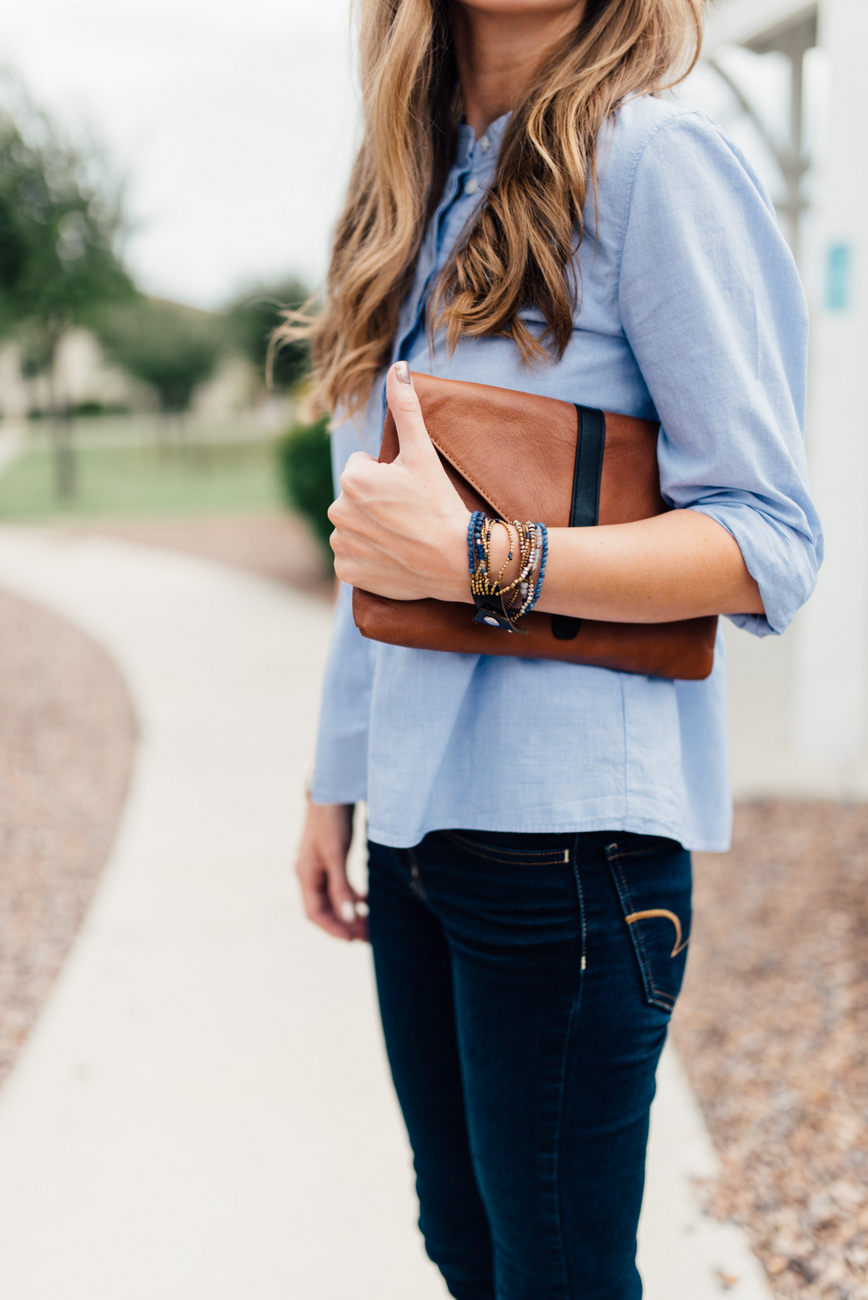 A few days after Tally was born, I dragged a big box up from the basement full of all my pre-pregnancy clothing.
I didn't fit into most of them yet, but I was tired of wearing my maternity clothing and ready to at least see some other options, even if I couldn't actually wear them yet.
Plus, who doesn't enjoy a traumatic try-on of jeans that used to fit you and now you can't even zip up, let alone button? Pro-tip: a large helping of postpartum hormones definitely makes this even more fun.
While I was hanging everything back up in my closet, I said to my mom, "Remind me not to buy any more blue button-down tops."
Since I was hanging everything up by color, it was readily apparent that I had WAY more blue tops than I needed. There were at least a dozen, in a variety of patterns and styles.
There was a regular chambray shirt, a patterned chambray top, light-blue popover top, a blue plaid button-down, a polka-dotted blue popover, and the list just goes on and on.
It's like blue is my favorite color, or something.
And like blue button-down tops go really well with black jeans and black skirts and all the other black clothing I own.
Anyway, I decided I had plenty of blue button-downs and that it was time to stop buying more.
But then I saw this blue chambray top a few weeks ago, with the subtle peplum and the fun color and hidden placket and . . . it accidentally got shipped to my house.
Accidentally after I pushed "order."
Apparently, I DID need another blue button-down.
And in my defense, your honor, I really do wear them all.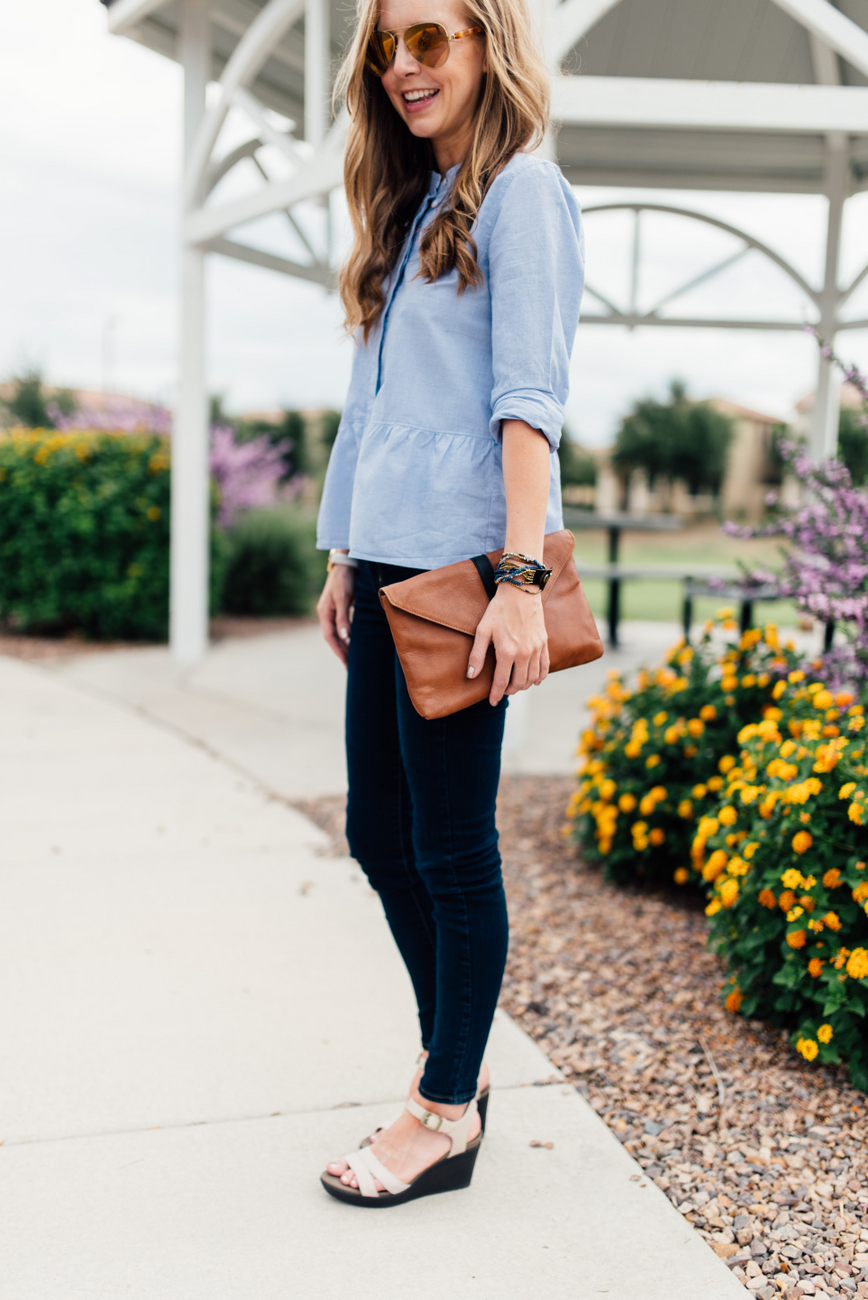 Photos by Christie Knight