As life is settling down a bit after our move, I feel like I'm getting back into the swing of reading again.
For a while, it was hard for me to listen to audiobooks because I felt too scattered to even concentrate and I was so swamped with my to-do list that it was hard for me to sit down with a book.
But now, my audiobook queue is full and I'm doing better at reading chapter books with the girls and on my own on a daily basis.
And of course, I'm reading one million picture books and board books on a daily basis.
Here's what I'm currently in the middle of if you're in asking yourself what to read next: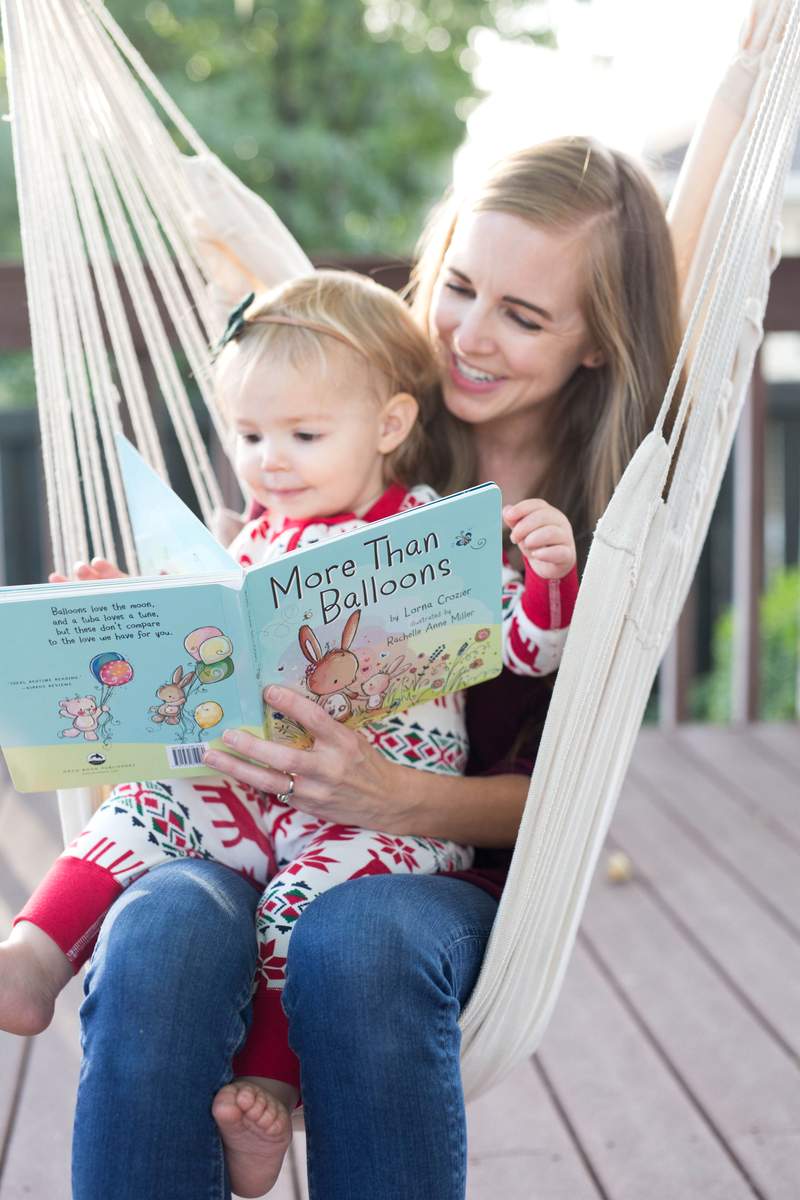 I'm just finishing up the audiobook of this which Brene Brown reads herself. I read and loved Daring Greatly when it came out (you can read my review of it here) when it came out but hadn't read any of her books since then. I heard her speak at Mom 2.0 earlier this year, though, and she was INCREDIBLE. Listening to her narrate this book really speaks to me now since I can picture her in action.
Ella and I read one Harry Potter book together per year, each October (I talked about when to read Harry Potter in this post) and this year, we're diving into the fourth, which I haven't read in years. Last year, I re-read most of the series, but skipped this one knowing we'd be hitting it this fall. There's just nothing as good as Harry Potter, is there?
This is the book I'm reading at night to the girls and it's just a delight. This was one of my dad's favorite books and one of the select books he read aloud to me when I was a child and it's so fun to revisit it.
This was one of the books for that last round of Tell Me What to Read and I'm FINALLY making progress on it, nearly six months later. So far, I'm really enjoying this book set in Philadelphia during the Flu Pandemic of 1918.
After reading Ignore It! I've been diving into more parenting books than I have in the past, and this one has been a fun read (it kind of reminds me of The Secrets of Happy Families). It's super readable and very applicable to the trouble spots of parenting that makes family life a drag (e.g. homework, chores, and screen time limiting).
The girls and I are listening to this in the car (they are obsessed with this whole series) and it's just a fun fantasy listen, that seems like the perfect follow-up to our last listen, Princess Academy.
I've read and loved both The Secret Keeper and The Lake House, so obviously I wasn't going to miss her newest one. I've started reading this one on my Kindle, but I'm mostly saving it for our trip next week!
And if you'd like a printable copy of this list that you can take to your library or screenshot on your phone for easy access, just pop in your email address below and it'll come right to your inbox!
I'd love to hear what you're reading or your plan on what to read next!
if you liked this post of what I'm currently reading, check out these past posts: