It's been just over two months since we moved to Utah and nearly a month since the sale on our Arizona house was finalized, so I thought it might be a good time for a little update on our living situation here.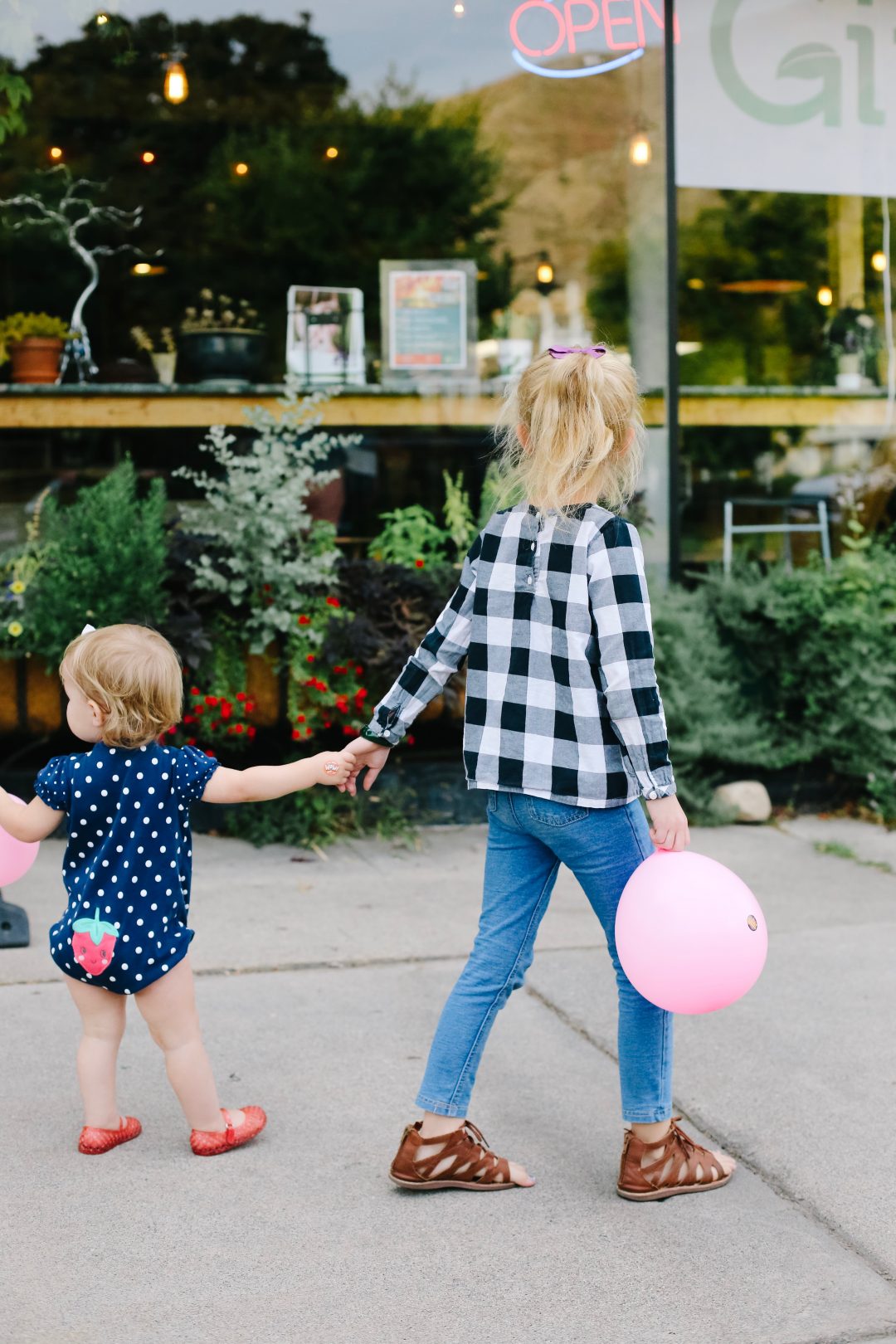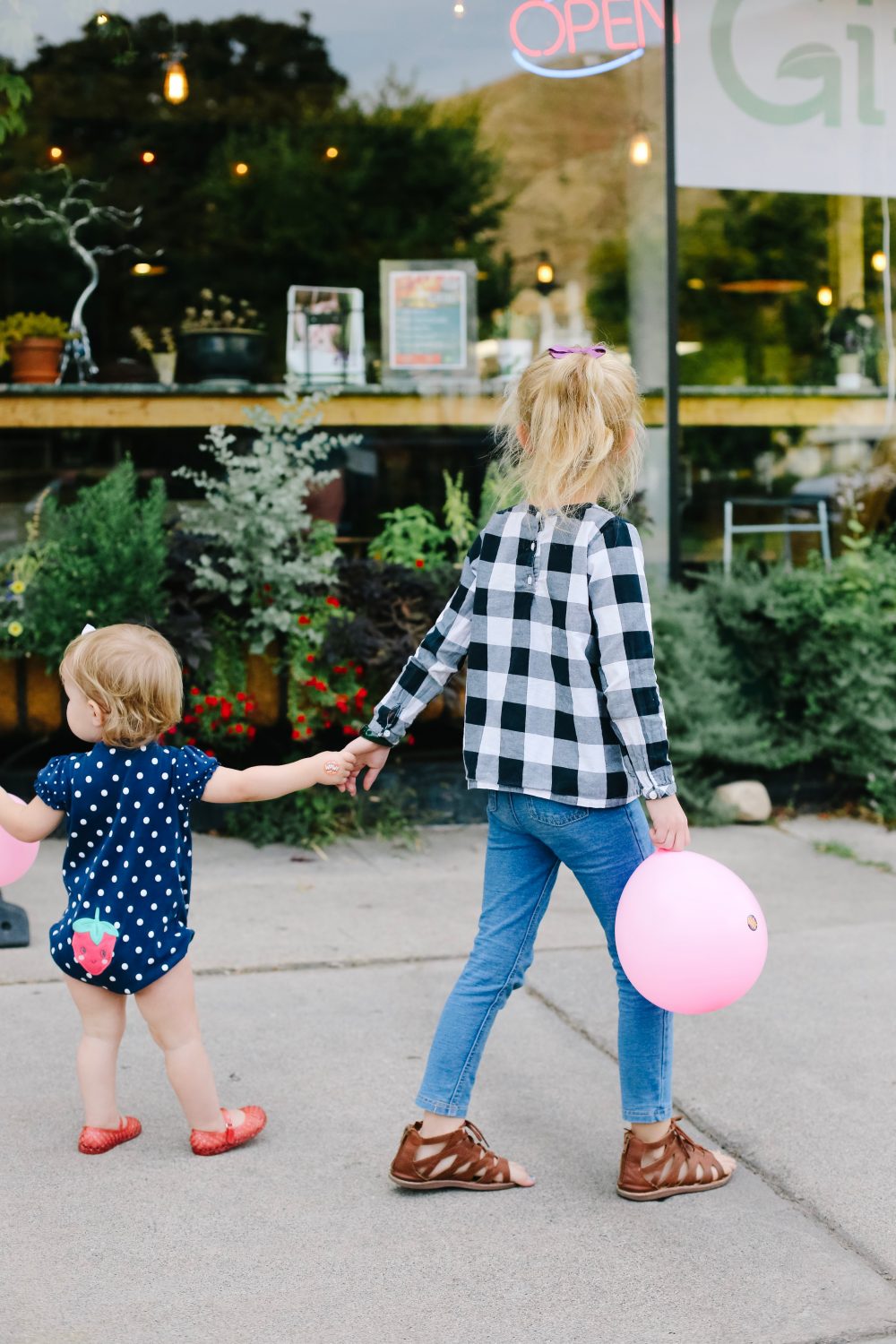 When we'd been visiting Utah for the Fourth of July, Bart's parents had kindly offered to let us stay with them for as long as we needed if we did move up here.
But when a few weeks later, Bart actually got a job offer, we felt like we'd rather just buy a place immediately and avoid putting our things in storage or living in a home that wasn't our own.
A house in the neighborhood Bart had grown up in went on the market right about that time and it seemed like it might be a great option for us. We moved up here with every intention of buying that home and living with Bart's parents for just a couple of weeks until it closed.
But when we saw it in person, although there was nothing actually wrong with the house, it just seemed like not QUITE the right thing for our family.
The street was a little bit busier than we wanted, it was pretty high up on the hill (meaning that it wasn't really feasible to walk or ride bikes, especially down to Bart's parents house), and the house had a few quirks that we were wary of for a long-term house.
About a week after we moved here, we ended up backing out of that house and neither of us have felt any regrets about letting it go (although it did feel like karma when our first buyers backed out on US just a few days later. I felt much better when their house went under contract again a few weeks ago).
A few weeks later, we found a house we quite liked. We went through it on a Friday and were pretty certain we'd offer on it, but by Monday, when they took all offers, we had decided not to make an offer (it ended up selling for about $45,000 over the asking price, although to be fair, the asking price had been pretty low – we think they deliberately priced it low to incite a bidding war. The final price was pretty much exactly what we'd estimated a fair price for the house was).
The market here is fairly intense since the demand for houses is much greater than the supply, and especially in the area we're interested in, where Bart grew up, many houses never actually go on the market officially – they're sold without relators on both sides and sell through word of mouth.
The good news for us is that Bart's parents are also leaving in January for a 12 month international mission and they've generously offered us use of their house while they're gone, so we're in a great position to live for free.
(People who know about this situation keep suggesting we must be very anxious for them to leave so we can have the house to ourselves, but they've been gone on three long trips already since we moved in and I absolutely prefer them being here than them being gone).
The girls are also at a good school and since this is Ella's third elementary school, I'm very anxious not to move her if at all possible.
So we have a couple of options (and by a couple I mean . . . more than a couple).
First, we can stay here until the end of 2019, keep an eye on the market, and buy something around the time Bart's parents return.
Second, we could buy something now, rent it out for the next year while we continue living here, and then move in when Bart's parents return.
Third, we could buy a fixer-upper, and live here while renovations took place and move in once it was completed.
Fourth, we could buy some property and build a home and live here while it's built (although because this would almost certainly require us to move further away from where we are now since land is in short supply here).
Fifth, we could buy a house and move in right away, but it would probably not be in this neighborhood, which would mean either driving the girls to their current school or making them switch.
Basically, the update is . . . we have no idea what our plan is.
Nearly all of our belongings are in storage right now – we have clothing for everyone (although I had to buy a bunch of winter clothing for the girls, since we don't own a lot of winter clothing to begin with and also when we packed everything up, I assumed we'd be unpacking it within a few weeks, so all of their remotely warm clothing is deep in a storage unit).
We have three rooms in Bart's parents basement – Bart and I share the first one (we assembled our bed, but neglected to grab the support beams from the storage unit when it was unloaded, so our mattress is just sitting on the floor in the middle of the frame. It's a good look).
The three older girls share one room with a bunk bed and a twin bed and then there is a third bedroom that's accessed through that room where Tally sleeps in a pack and play (thank heavens for sound machines because there is no door to that room – it just has a walkway through to the room the other girls share).
To be honest, I was dreading not having our own house, but it's actually been very manageable. Bart's parents are as accommodating as it's possible to be, and while I certainly miss all the luxuries of our own home (my holiday decorations, a giant closet and master bathroom, and all my beloved kitchen things, plus a pantry), it's been a good lesson in how little you really need to keep your life running pretty smoothly.
And, of course, when the day comes that we buy a house of our own, even if it's the size of a shoebox, I'm going to be pretty darn excited.
And probably decorate it all at once for every holiday I've missed in the meantime.