This post is sponsored by Athleta in celebration of International Day of the Girl
One of the things I most admire about my mom as a parent is that she really had a gift for recognizing what each of us children were good at and encouraging us to pursue those paths.
I think it's really easy as a parent to push your child to do the things YOU are good at or that you are interested in, and be more dismissive of their interests or abilities that don't align with your own.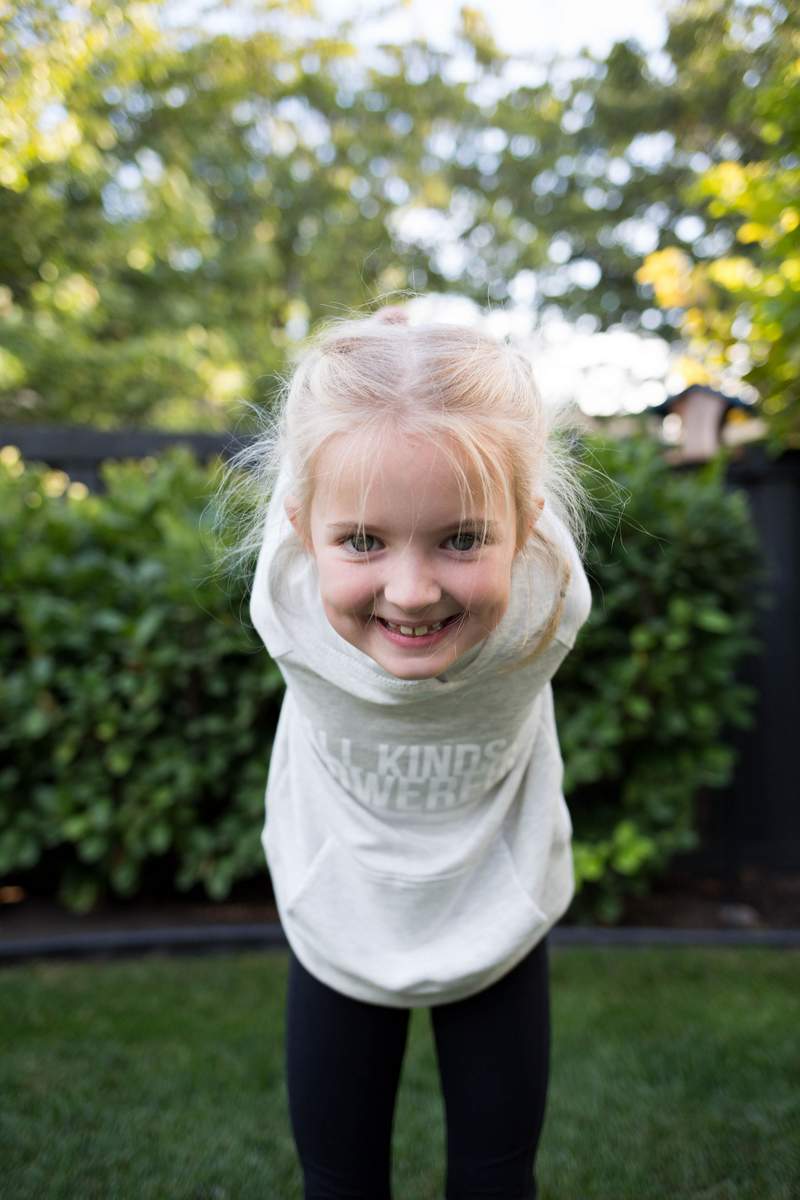 My mom wasn't like that at all.
When I was preparing for my senior year of high school and picking out classes for the upcoming school year, my mom suggested that I sign up for Forensics (a speech and debate class that also participates in local, state, and national competitions).
In my mind, this came pretty much out of left field.
As far as I knew, my mom had ZERO experience with Forensics and I knew nothing about it either, so it certainly wasn't something I was pushing for.
But she thought it'd really play to my abilities and she strongly encouraged me to go for it.
I was going to be a senior and starting at the bottom of the Forensics ladder, which wasn't very thrilling to me, but I signed up anyway.
And she was totally right – I LOVED it.
Although public speaking had always scared me to death, I discovered that, with a fantastic coach, it wasn't as terrifying as I thought.
I took first place at my first city-wide competition for dramatic interpretation and ended up collecting a bunch of awards for both that and debate by the end of the year.
The trophies I earned are long gone (that's what moving 11 times in 13 years will do for you), but the confidence I gained has stayed with me.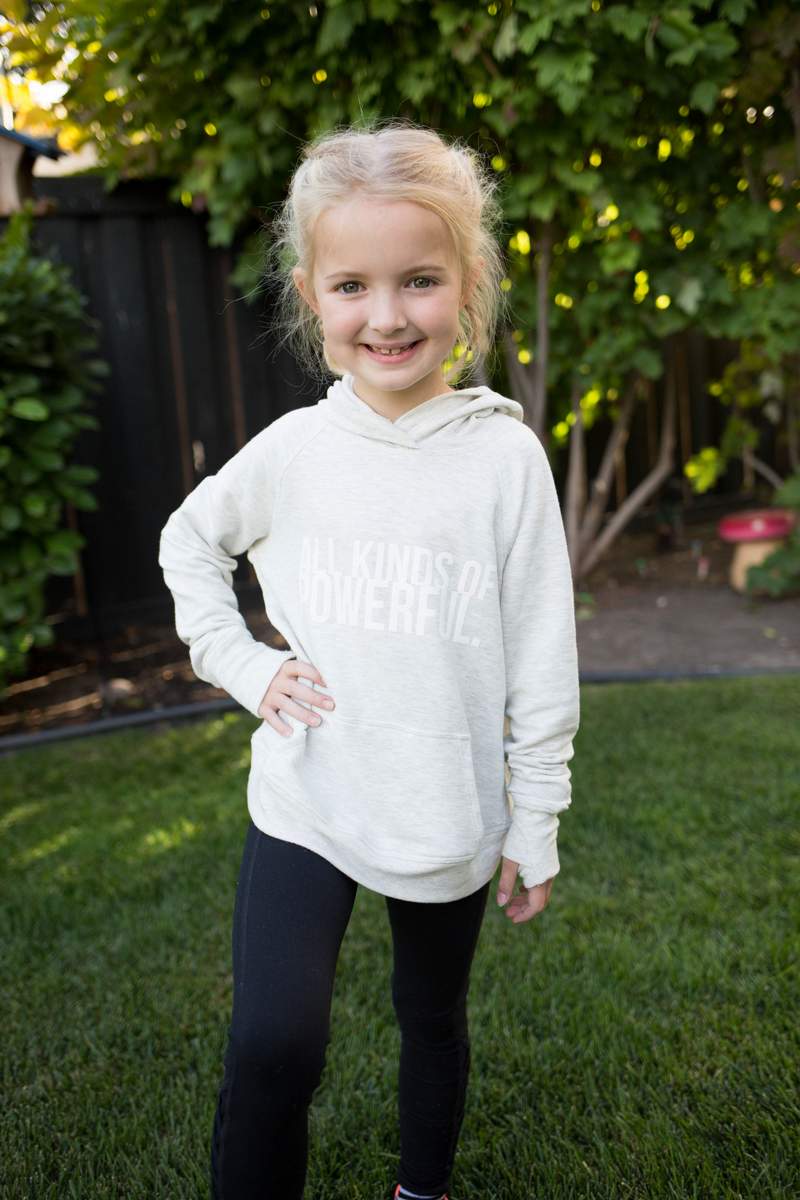 For me, that was a real turning point in how I saw myself and my willingness to try new things, even ones that felt completely terrifying and out of my comfort zone.
I'll always be grateful to my mom for encouraging me to find my voice in an area she was completely unfamiliar with.
Similarly, she's encouraged my other siblings to pursue their interests, ranging from sports to art to sewing to cooking.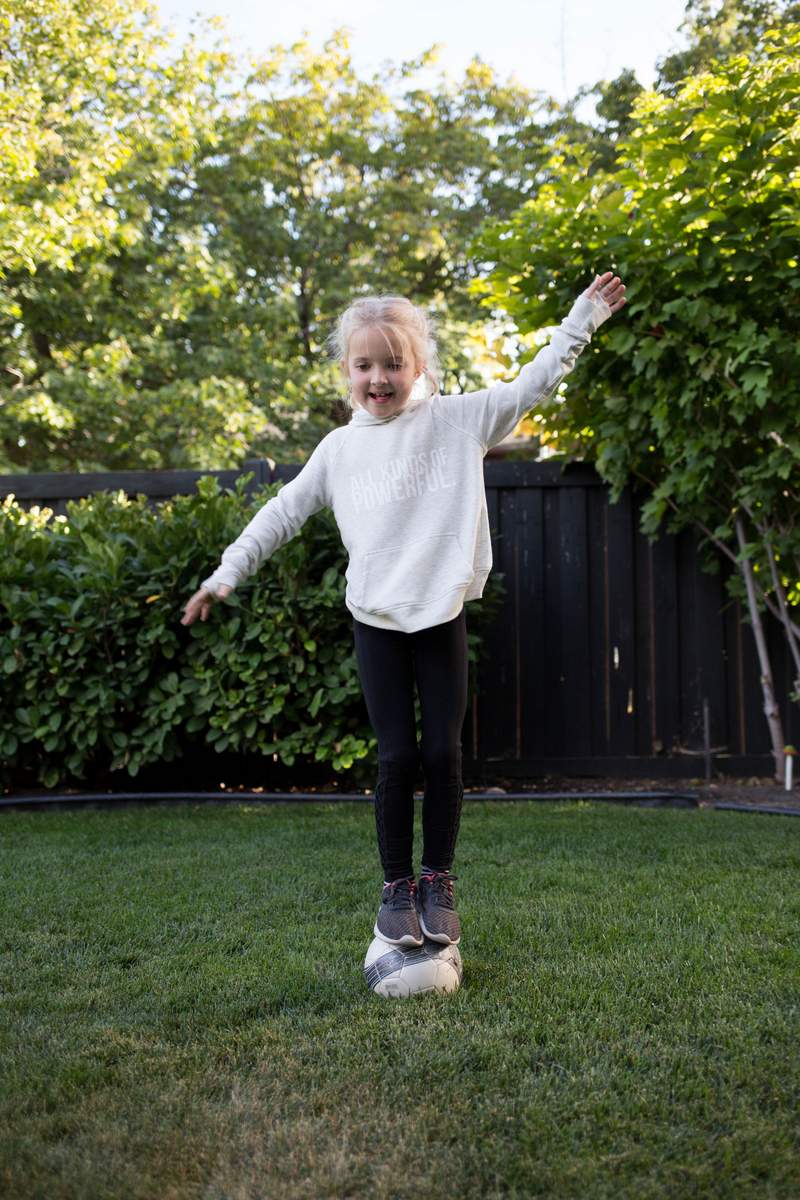 She's always been not only the biggest cheerleader for each of us, but also been instrumental in helping each of us find our voices and passions.
Now, with my own little girls, I feel a strong desire to do the same for them.
I want them to feel the freedom and encouragement to find their own voices and pursue whatever they are passionate about, whether that's a passion I share with them or something I know zero about.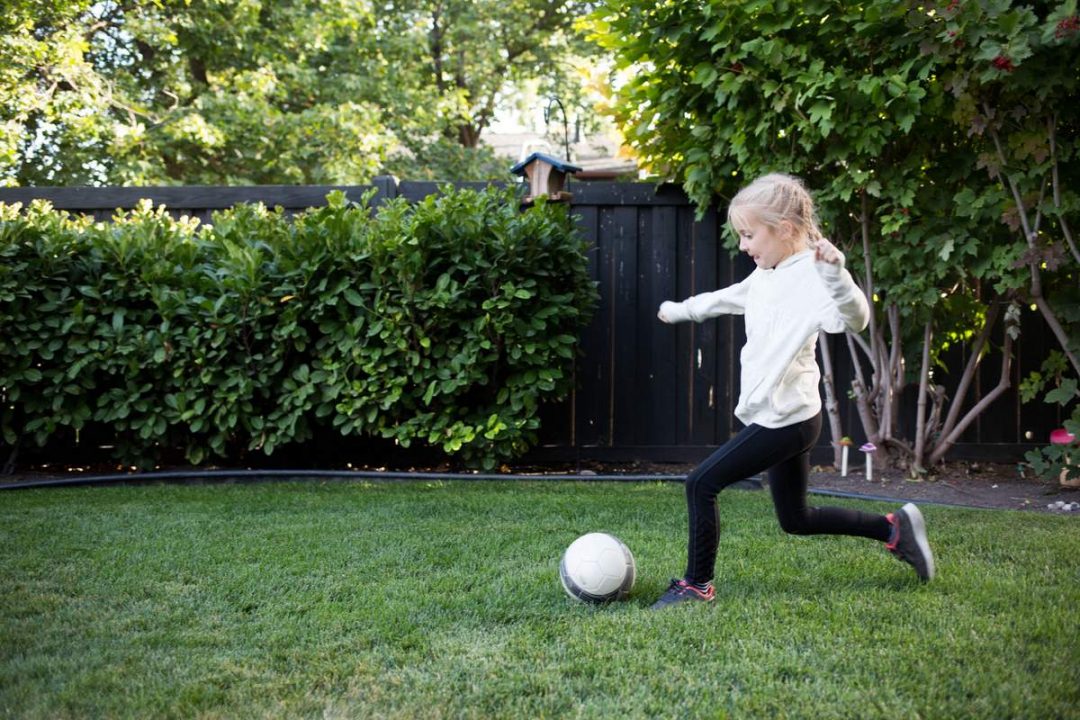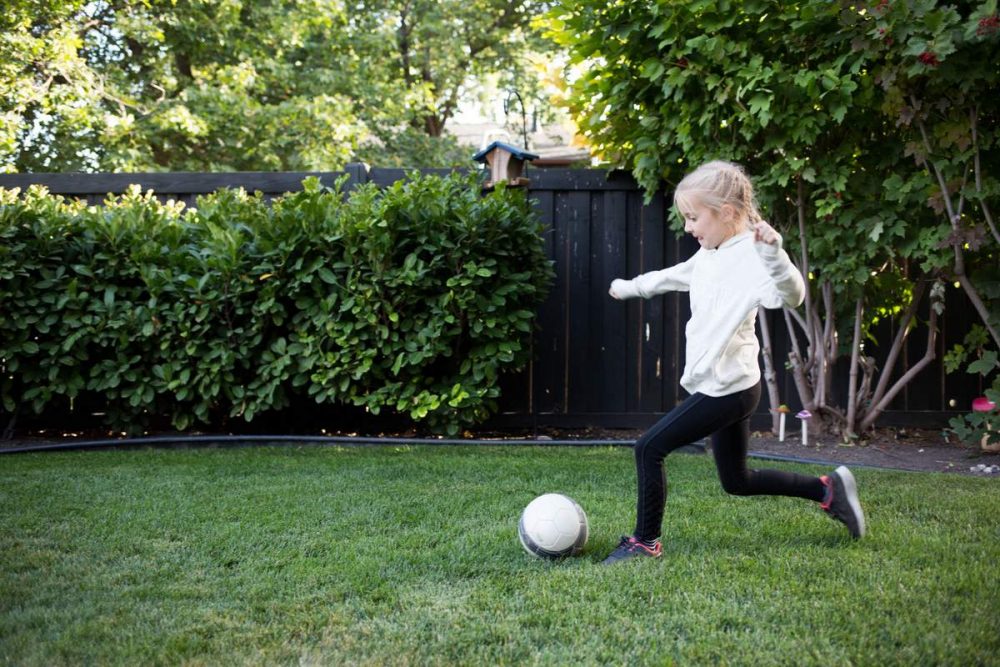 In celebration of International Day of the Girl (which is today!) Athleta has partnered with Girl Leadership, a non-profit organization, to launch an exclusive, limited edition tee and sweatshirt that says "All Kinds of Powerful."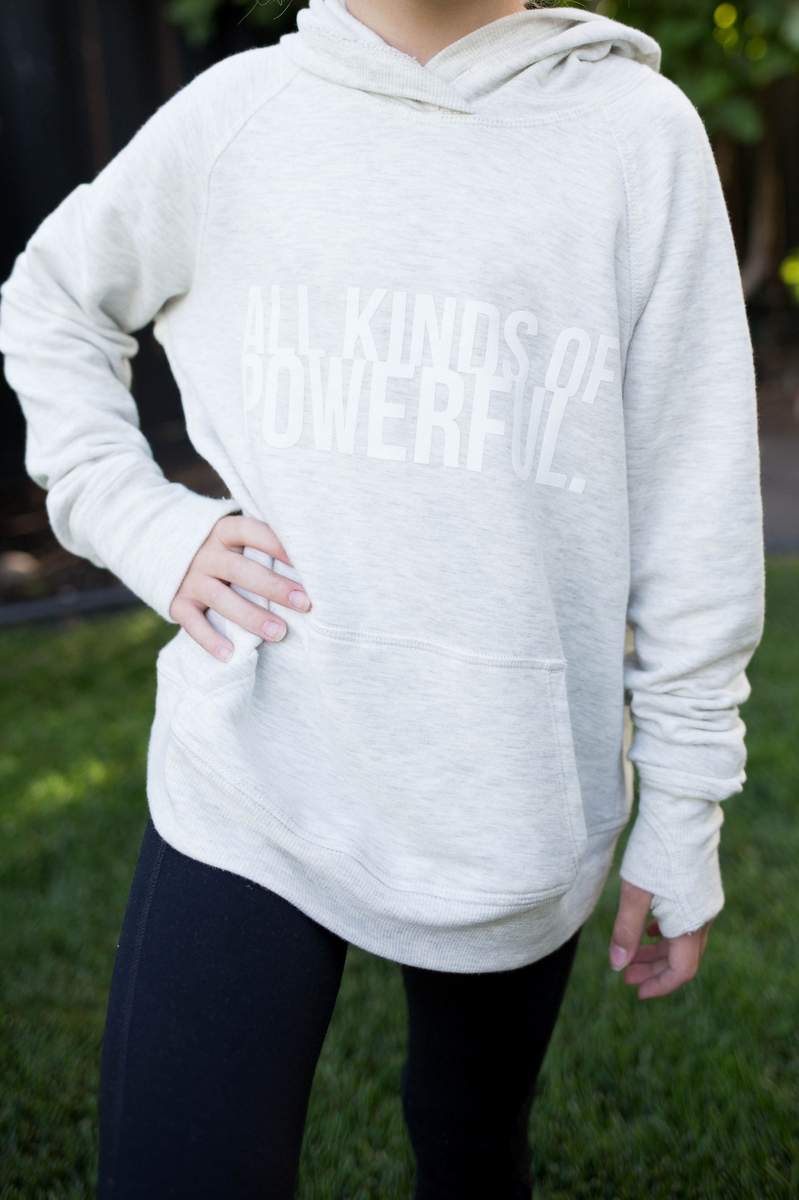 From 9/20 to 10/31, Athleta will donate a portion of the proceeds of these tops (up to $10,000) to support the important work Girls Leadership is doing for girls and young women across the country.
I want my girls to know that they can be powerful in any way they choose, whether that's in very public or very personal ways, in sports or art or music or academics or anything else that resonates with them.
Every girl deserves to know that she matters, and that she has a voice she can use to change the world.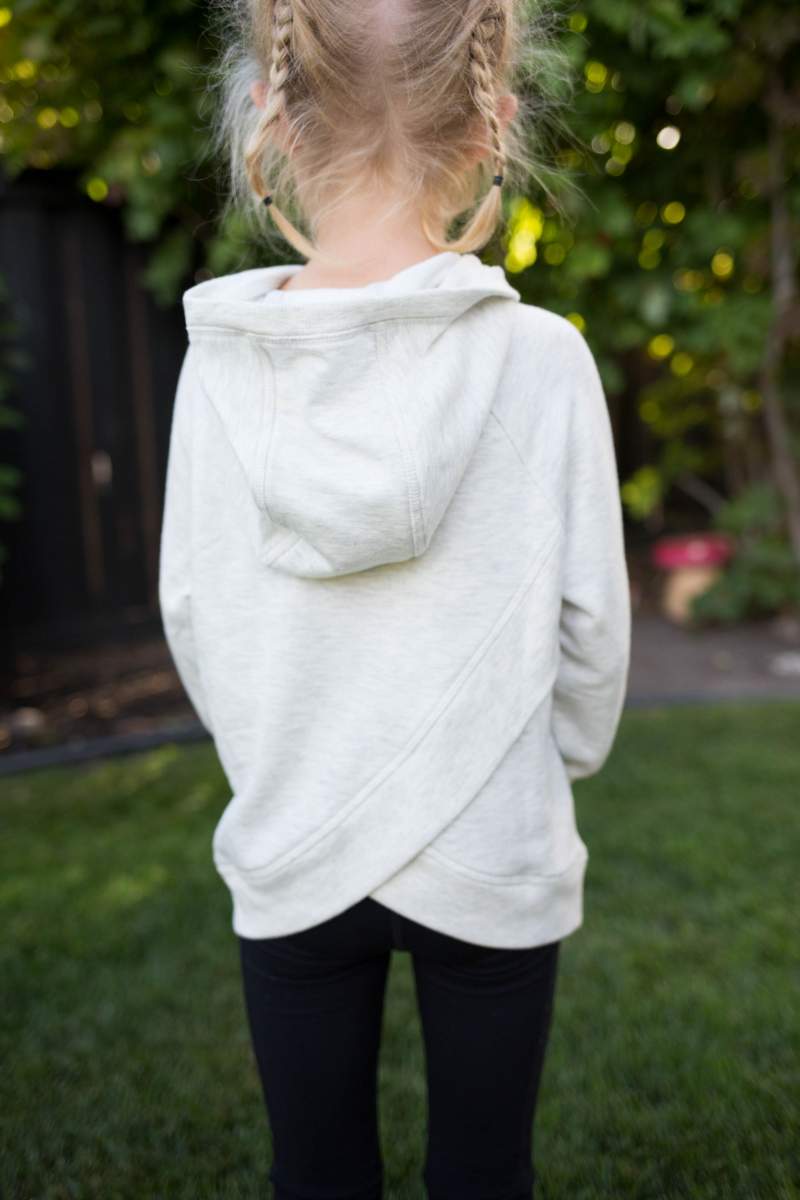 Photos by Heather Mildenstein Photo