A couple of years ago, I wrote a post about the best parenting advice I'd gotten from my mom.
You can see the whole post here, but the cliff notes version is that one of the easiest ways to enjoy parenthood more is to do things with your kids that YOU like to do!
A few years ago, I made a list of things to do with kids that I really really enjoy so I could easily reference it when my kids wanted to spend time together or we were planning weekends and vacations and I thought it would be fun to share it here.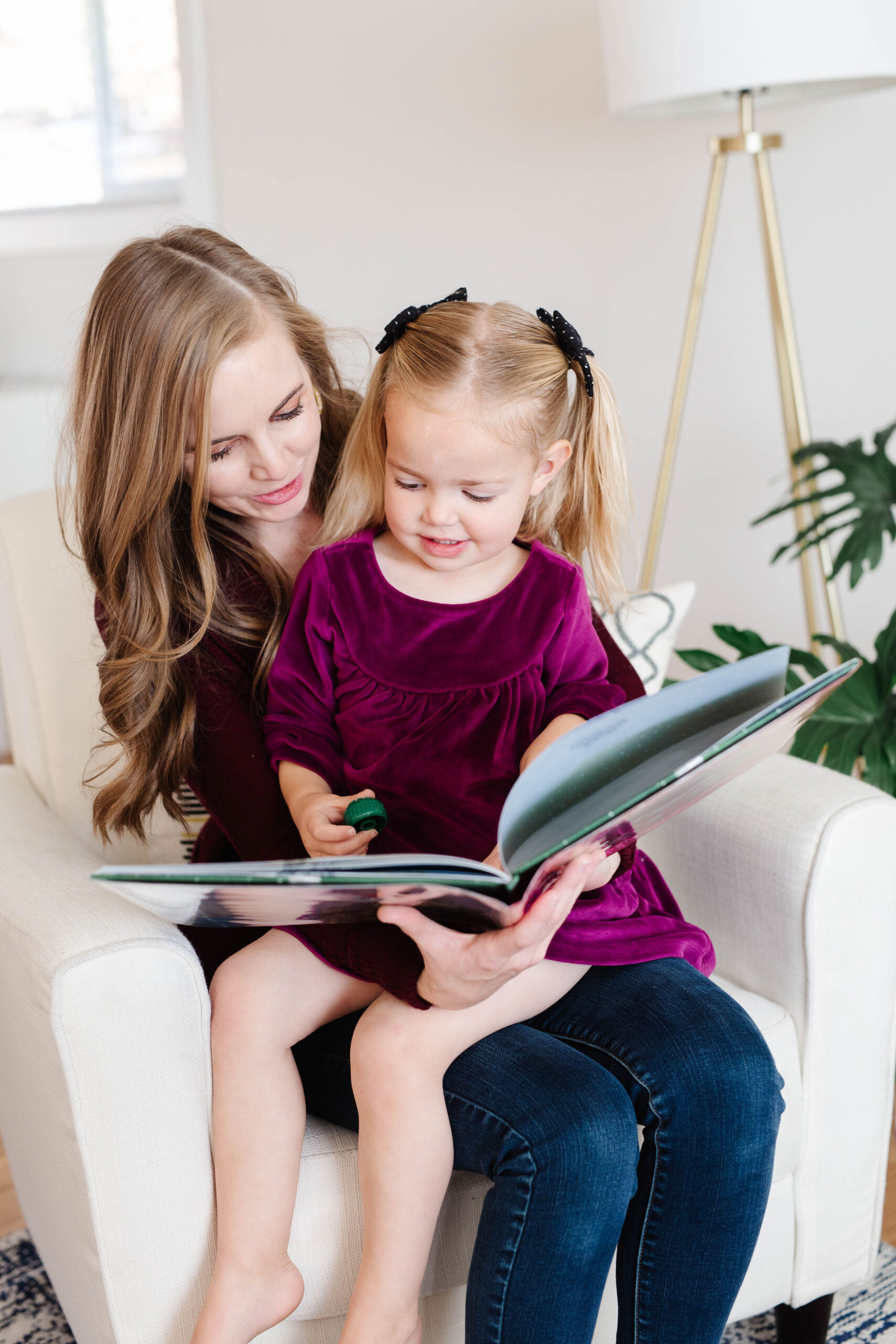 9 Things to do with kids that I enjoy
Jigsaw Puzzles. My mom first brought a fairly good size puzzle (500 pieces) out for Ella to do in 2015 when Star was born and since then, we've had puzzles going at our house fairly regularly. I love having one out that any of us can sit down and work on and my girls especially love if I turn on an audiobook we can all listen to together while we work. (I have some of my favorite puzzles listed here!)
Reading Books. You're zero surprised to see this on my list of favorite ways to spend time with my kids, but there's something so relaxing about snuggling up on the couch and reading aloud to my girls. Whether it's picture books before school or a longer chapter book before bed, it's one of my favorite ways to spend quality time with my kids.
Playing board and card games. We are a game family, but not all games are created equal (I do NOT wish to ever play Chutes and Ladders, thank you very much). The key for us has been finding games we can play that don't take forever, work for a wide range of ages, and are fun for the whole family. I've listed some of our favorite 10 minute games here – we play often during breakfast or a quick round or two of something before bedtime.
 Going for a bike ride. Everyone in our family can now ride a bike and it's such a delight when the weather is nice to go for a post-dinner bike ride around the neighborhood. We don't have anything fancy – we bought almost all our bikes at a second-hand bike shop – but they're perfect for a little 20 minute ride.
Swimming. My girls all LOVE to swim and we've learned that a place with a pool makes vacation a lot more fun for everyone (and a hot tub really appeals to the adults). We also have rec center passes year-round so we can swim in the indoor pool and in the summer get passes to the water park – it's the perfect way to spend quality time together as a family.
Hiking. When you live in Utah with a million hikes basically right in your backyard, it'd be a shame not to take advantage of them and we've really enjoyed doing as many easy fun hikes as a family as we can find.
Visiting the library. This has been one of my favorite things to do with my kids since they were very little. I remember visiting the library in Texas in the late afternoon when Bart was working late and I needed to burn a few hours before Ella's bedtime.
Checking out new playgrounds. I LOVE a good playground (I've never grown out of my love of swinging on a swing) and everywhere we've lived it's been a fun project to visit new playgrounds and find our favorites.
Gardening. I'm not a huge gardener, but I love planting a few things each year and watching them grow and the girls are equally enamored with it. It's especially fun to see things actually produce fruits or vegetables or herbs! In our old house, where we had a more legit garden set up, I went out to water and weed every afternoon when I was done working and it was a great way to mentally check out of work and go into mom mode while my girls helped out.
Of course, your list might look completely different! You might loathe the idea of playing a card game but be thrilled to spend time playing with LEGOs together. Or biking isn't anywhere near the top of your personal list but you'd happily bake all afternoon.
That's the fun of it – what's fun for you is what makes your family life unique and special and leaning into those things you love makes parenthood a lot more fun because you're getting to share something special with your kids.
I have the best memories of my mom taking us to visit model homes when I was a kid (and I still love it now!) or visiting bookstores to browse the stacks – I'm so glad she shared those things she loved with us and helped make them part of my life then and now.
My dad always has loved to share bits of the books he's reading (I specifically remember him reading us the last thrilling pages of The Perfect Mile) or showing us movie clips from shows he's loved (I've been a fan of From the Earth to the Moon and all things Apollo related for 25 years, thanks to him).
Not only does sharing those things make parenthood more fun for you, it really creates special strong bonds between a parent and child to share the things that matter to you.
I'd love to hear things to do with kids that you enjoy (or how your parent spent time with you in ways that were memorable and fun!).
if you liked this post about things to do with kids, you might also like these other posts: