This post is sponsored by Amazon
Today is the last day of spring break for our family.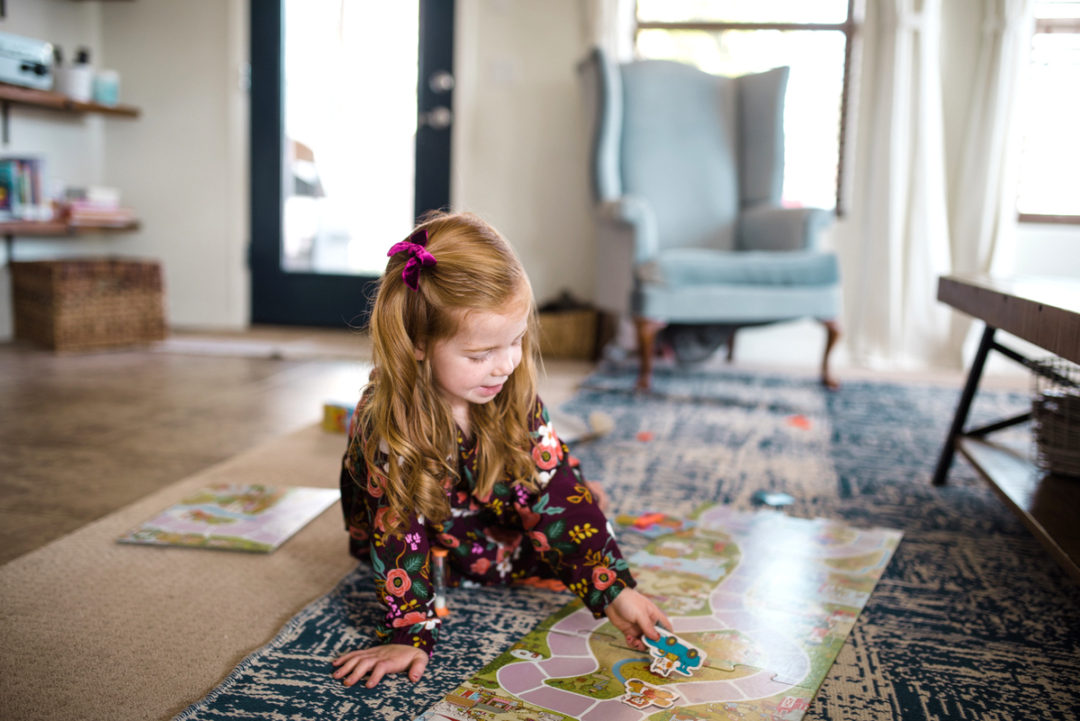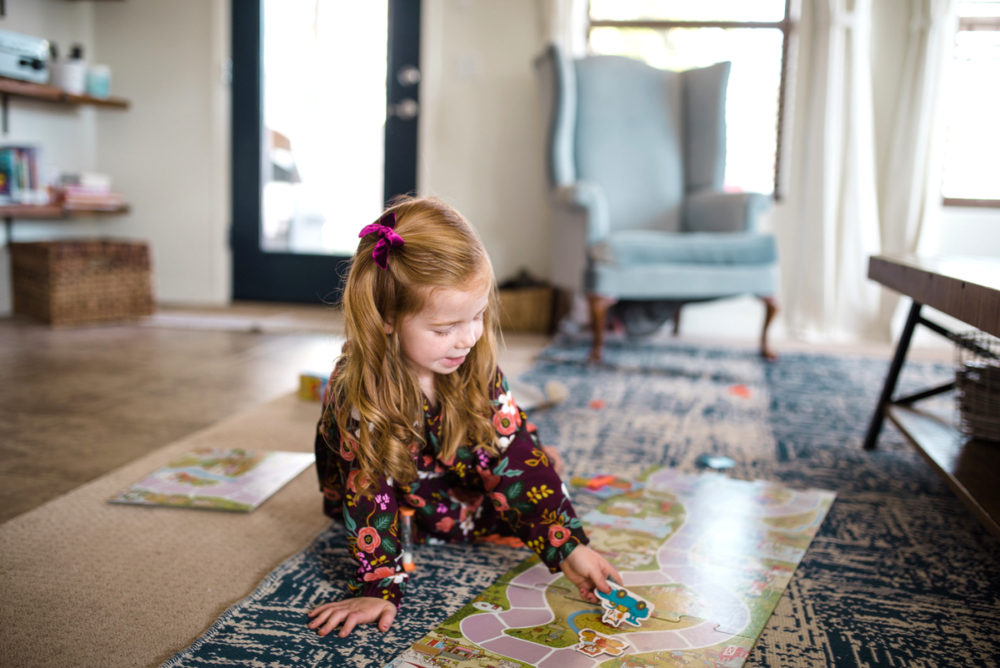 Thanks to starting school in late July, our school district has two weeks of fall break, two weeks of Christmas break and two weeks of spring break.
If we lived somewhere else, I'd be more tempted to get out of town for spring break, but since March is a gorgeous time to be in Arizona, when the weather is warm but not too hot, we tend to stick around here and save our escapes for summer or early fall, when it's still approximately ten million degrees here.
But just because we're staying home doesn't mean I don't want to do fun things and make it a special time for our family.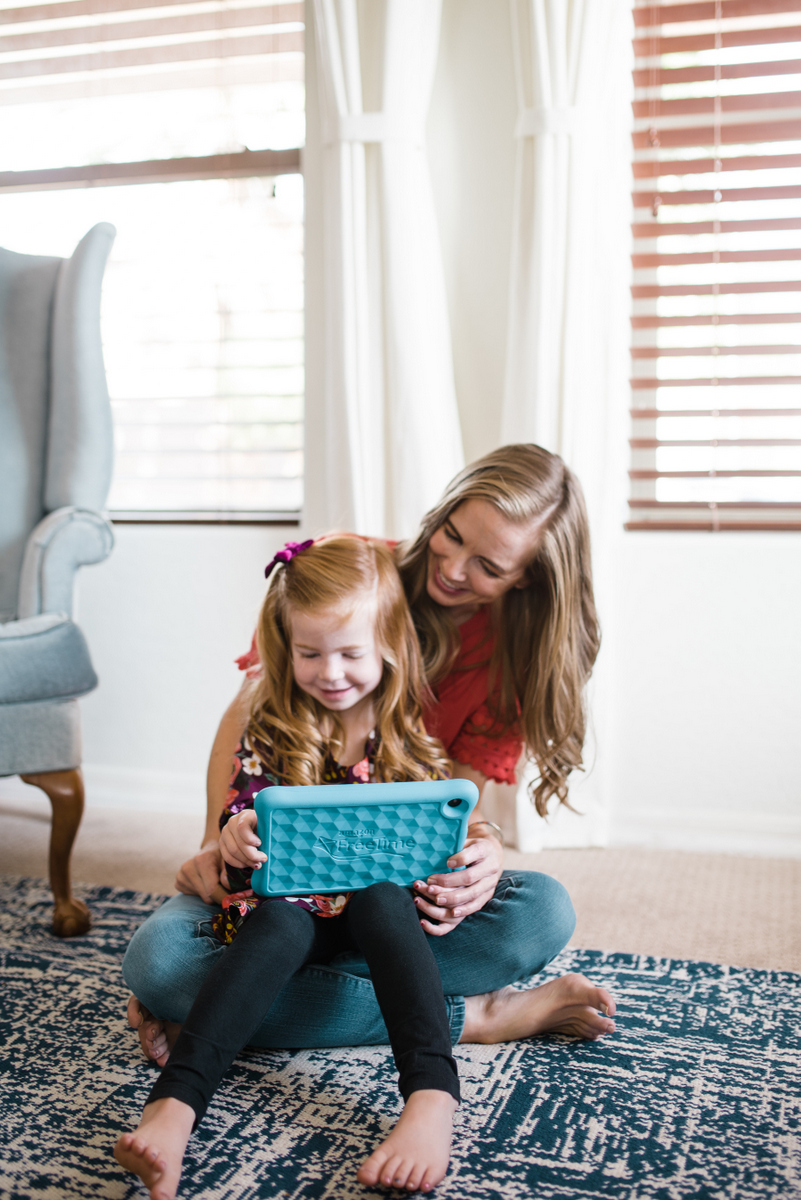 I think staying home makes it more important to have a game plan. If we were going to visit relatives or going on a trip, that planning and family time is just a natural part of the vacation, but spending spring break at home requires a little more forethought.
We usually bring it up at dinner a week or two beforehand and have everyone weigh in so that we make sure everyone has gotten what they wanted out of our time off.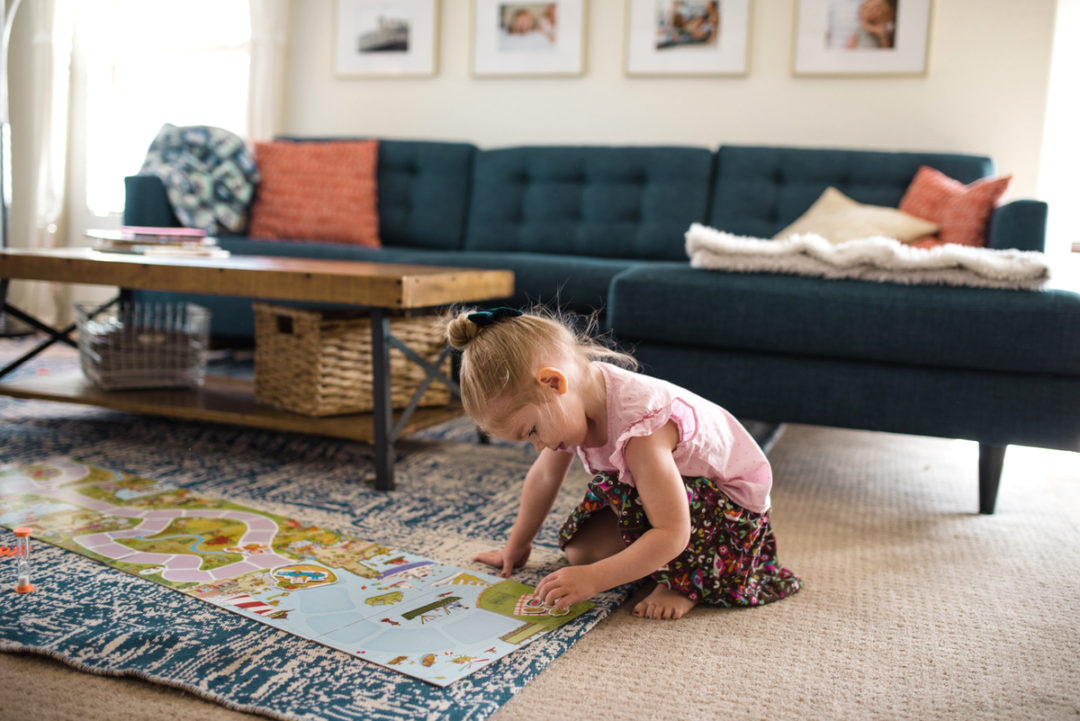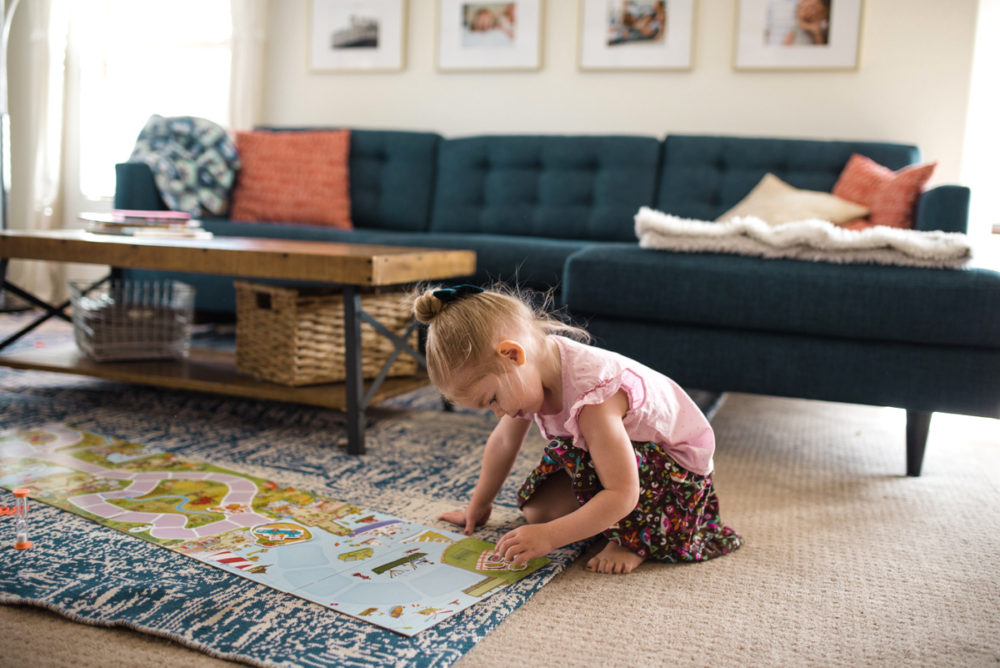 I'll take notes and schedule everything on the calendar so it actually happens and make arrangements as needed.
We block out any family outings (Star has been dying to go back to a favorite playground that's a little farther away and not one we'd normally visit on a school day, while Ella has been anxious to make a trip to an arcade she went to two years ago for a birthday party) and schedule play dates or getting together with family friends.
Then it's on to the daily activities for the break.
With the two older girls in school now, one of the things they want most is to spend some more relaxed time at home instead of having to get up and out the door each morning.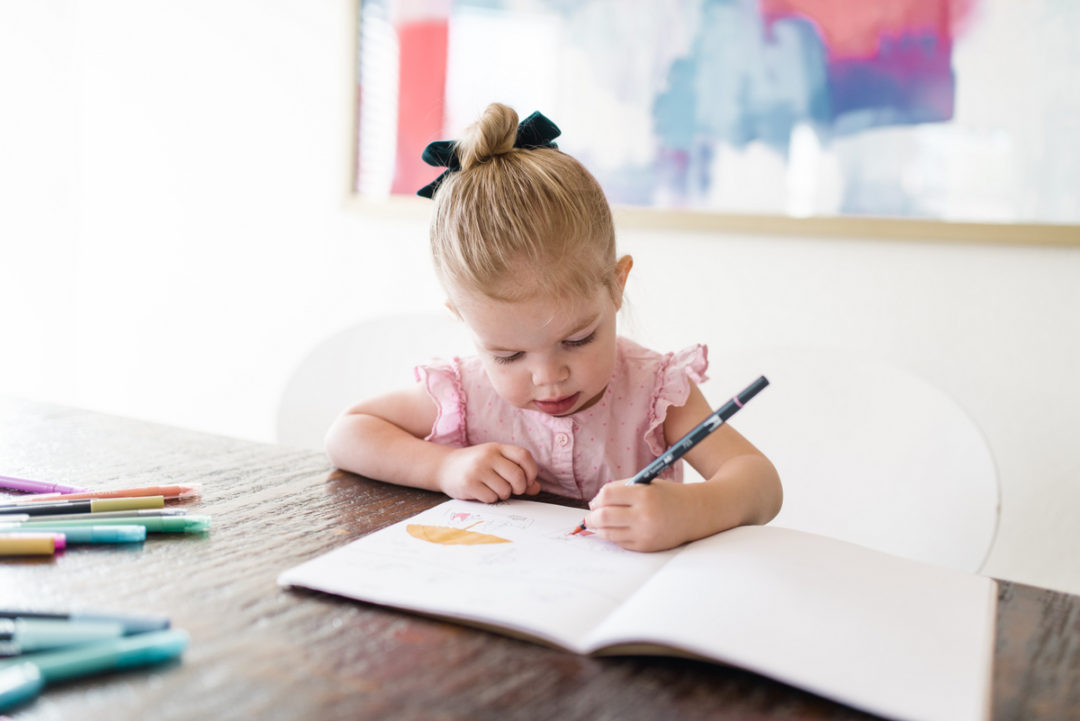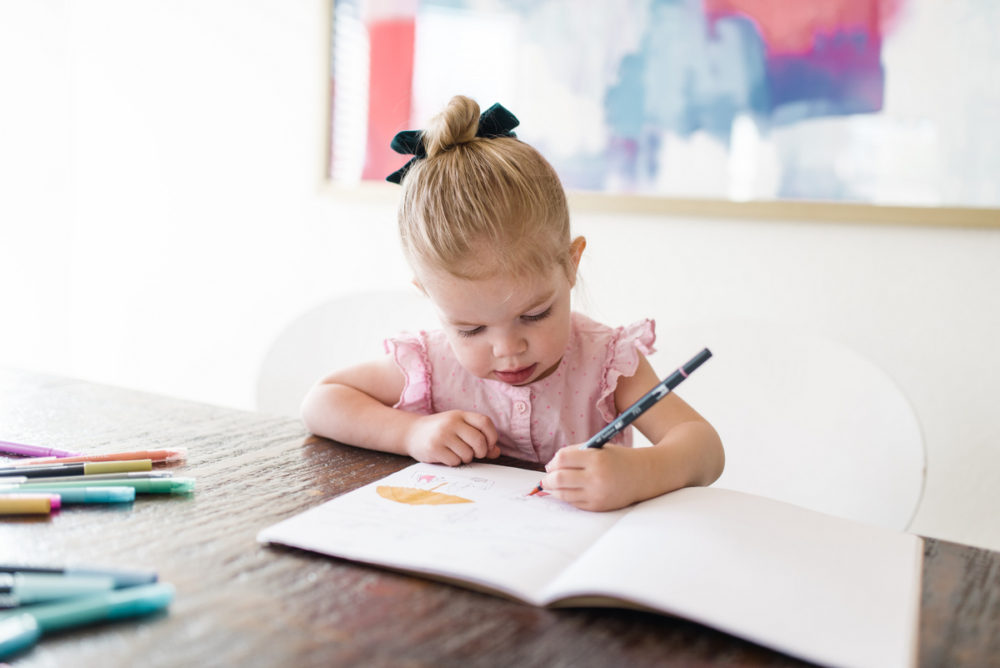 I think it's really easy to have those low-key at-home activities get pushed aside or to get to the end of the break and feel like "did we actually DO anything?" so I like to write those smaller activities down too.
Each of the girls picks a game they want to play during the break (which makes it easy to cross things off as we go and make sure no one can feel like they didn't get what they wanted to do).
I also let them have a little more screen time, which makes it really feel like a vacation for them, but I love that the parental controls on the Amazon Fire HD 8 Kids Edition tablet make it easy to keep it from being more screen time than I wanted. Plus Amazon FreeTime Unlimited comes with tons of videos and apps that are both fun and educational, so they have lots of choices (and the Activity Reports in the Parent Dashboard let me easily see what they're using and watching).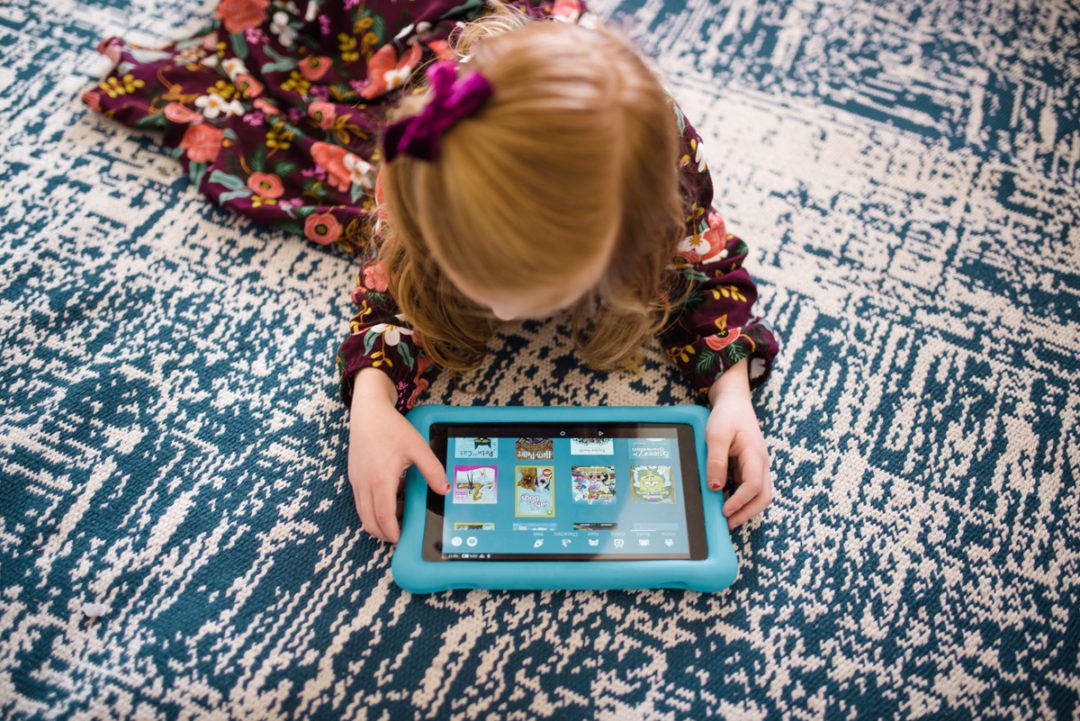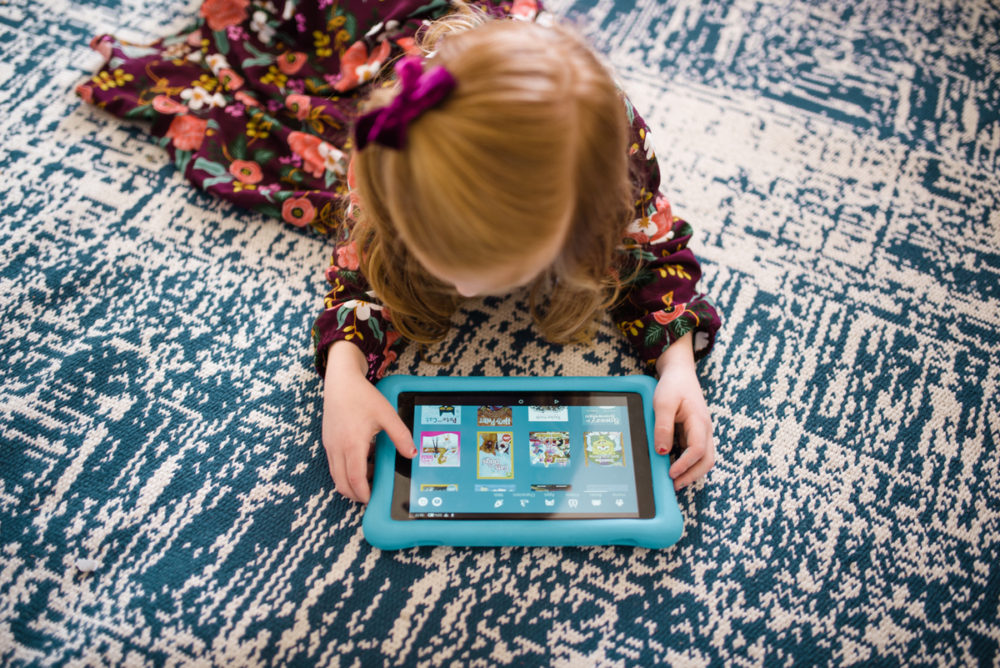 You can even turn on the Learn First settings so that your child needs to read for specified amount of time before games and videos unlock.
And, of course, I always choose a read-aloud for the break. It feels super luxurious to spend a little time after breakfast reading together on the couch or in the afternoon while they eat snacks, instead of only at bedtime, and Amazon FreeTime Unlimited includes a ton of books for all different age levels, plus Discussion Cards with summaries and sample questions and ideas for real-world activities that relate to the book.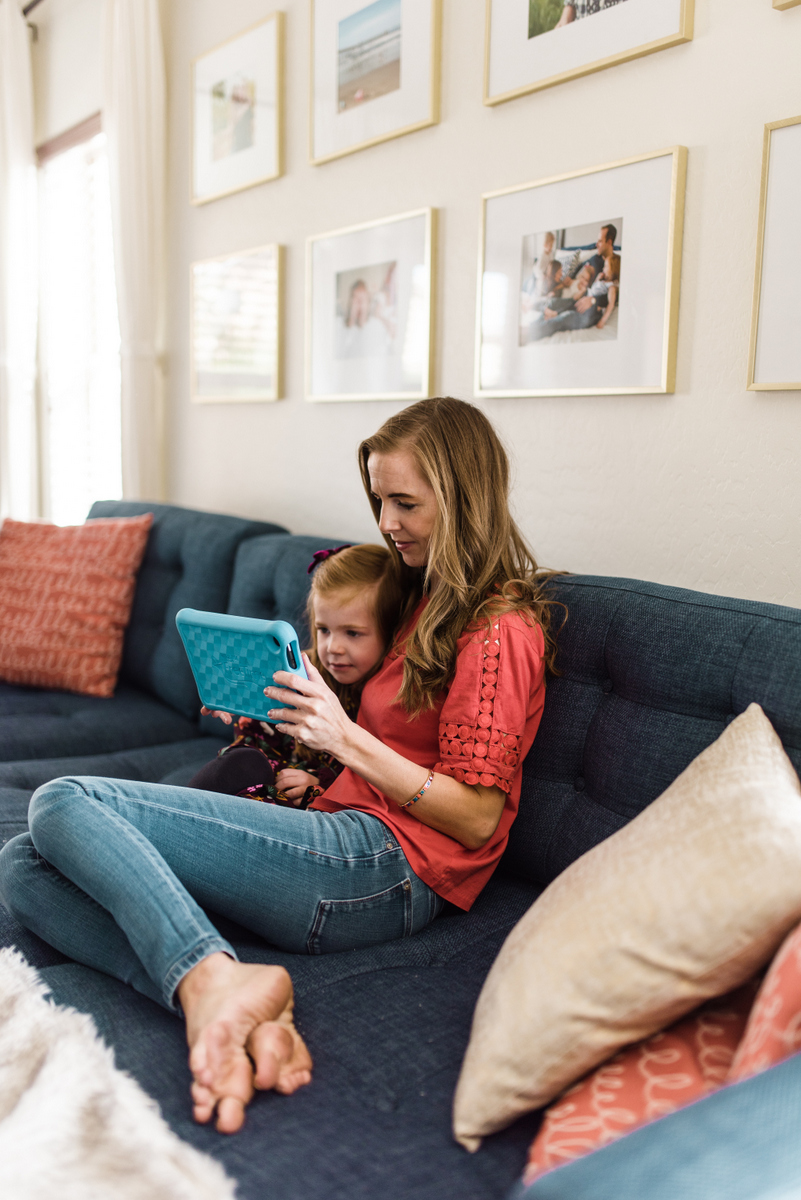 My girls also live for unstructured project time, like coloring (with my special markers that I swore I'd never let them use after I got them at Alt Summit and then caved immediately because they were so excited and promised to be SO careful with them) or using the finger looms my mom bought them. I love the time to just sit around the table with them without any agenda and we'll either chat or listen together to an audiobook on the Amazon Fire HD 8 Kids Edition tablet.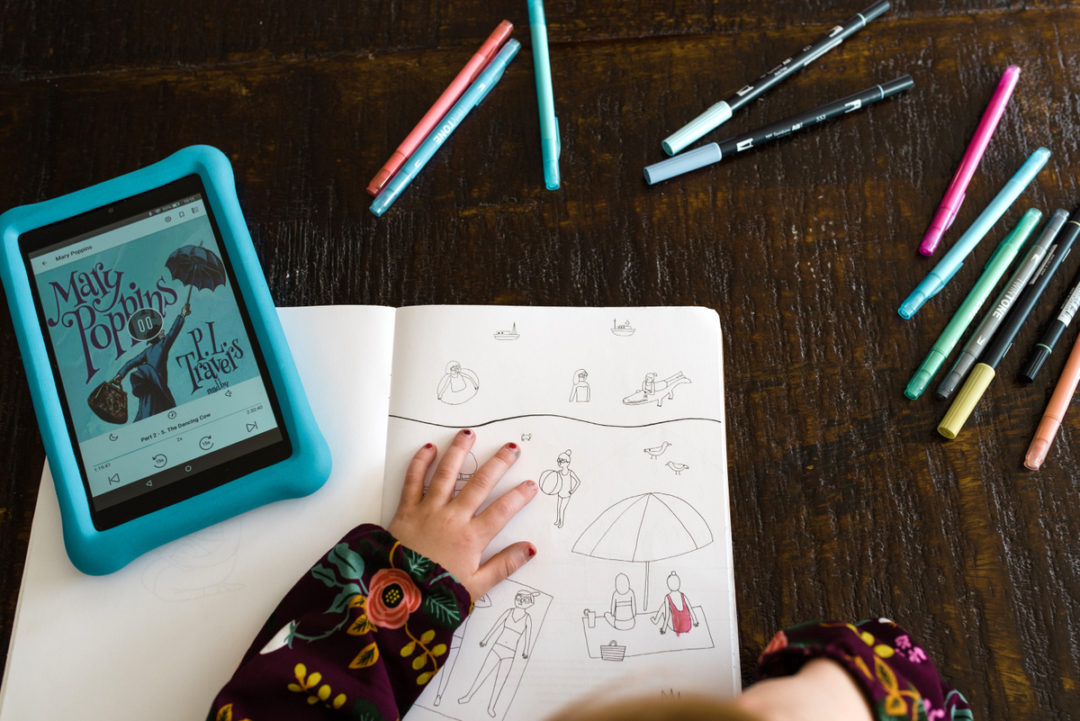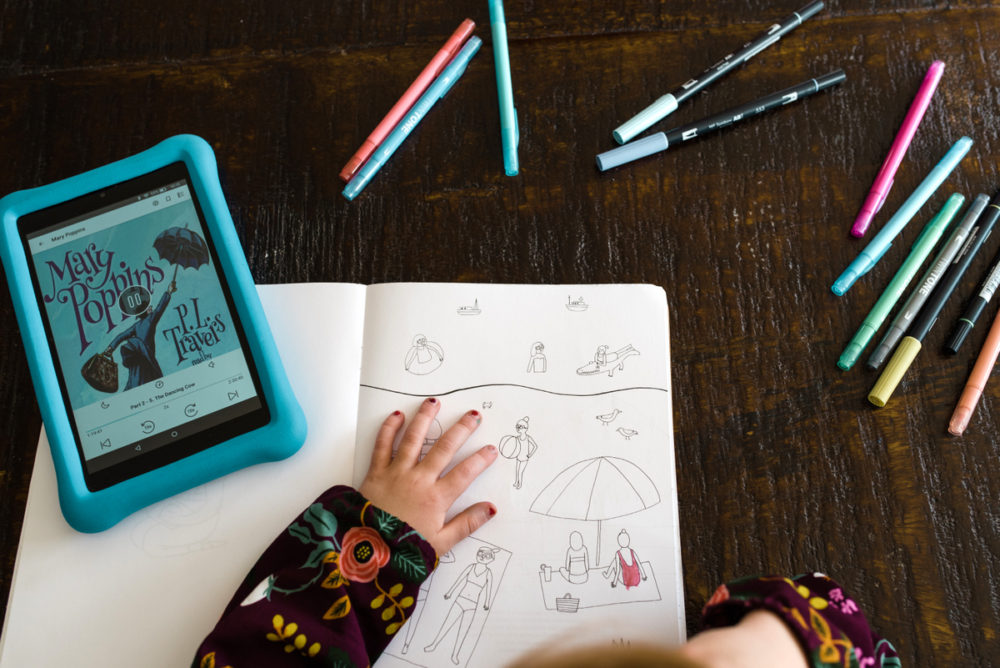 Last year, when we were homeschooling, we did cooking lessons every week and my girls really miss that, so we picked a few recipes to make during spring break, including some to use up the lemons that are going nuts on our lemon tree.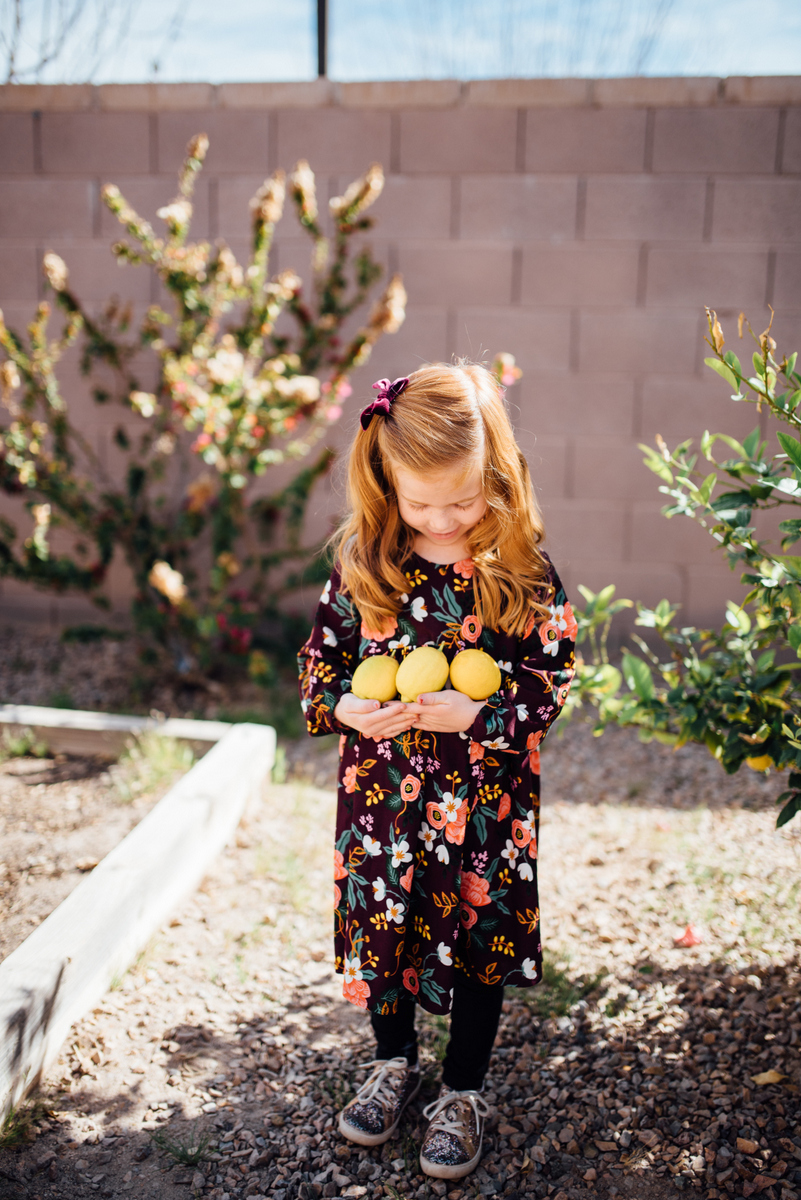 It was also our first time to break out our ice cream maker this year, which was a big hit, as you can imagine.
I do most of my cooking off my laptop when I'm cooking alone, but with a bunch of small children jostling around on the counter, I prefer to pull up the recipes on the Amazon Fire HD 8 Kids Edition tablet since it has a 2-year worry free guarantee. I still don't want them spilling heavy whipping cream or a half cup of sugar on the tablet, but at least I know that if they do, Amazon has my back.
Spring break always makes me excited about summer vacation and having a little looser schedule and more time together as a family, and this year is no exception.
I'm already sad about them going back to school on Monday! If you need me then, I'll just be drowning my sorrows in a little leftover ice cream.
And probably vacuuming.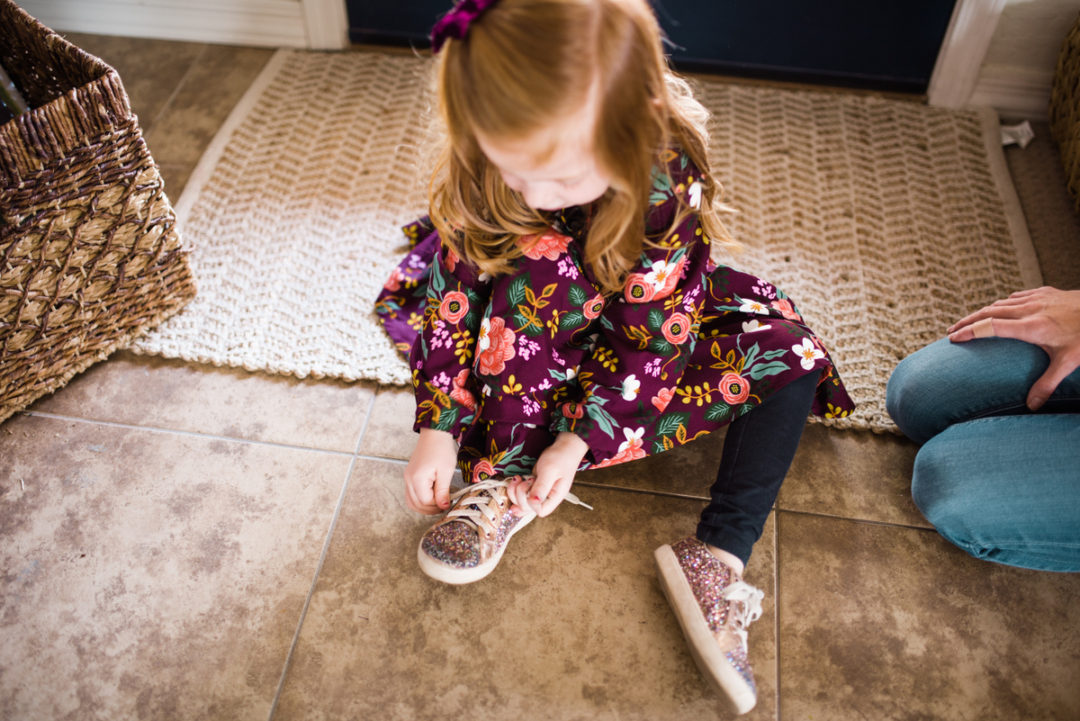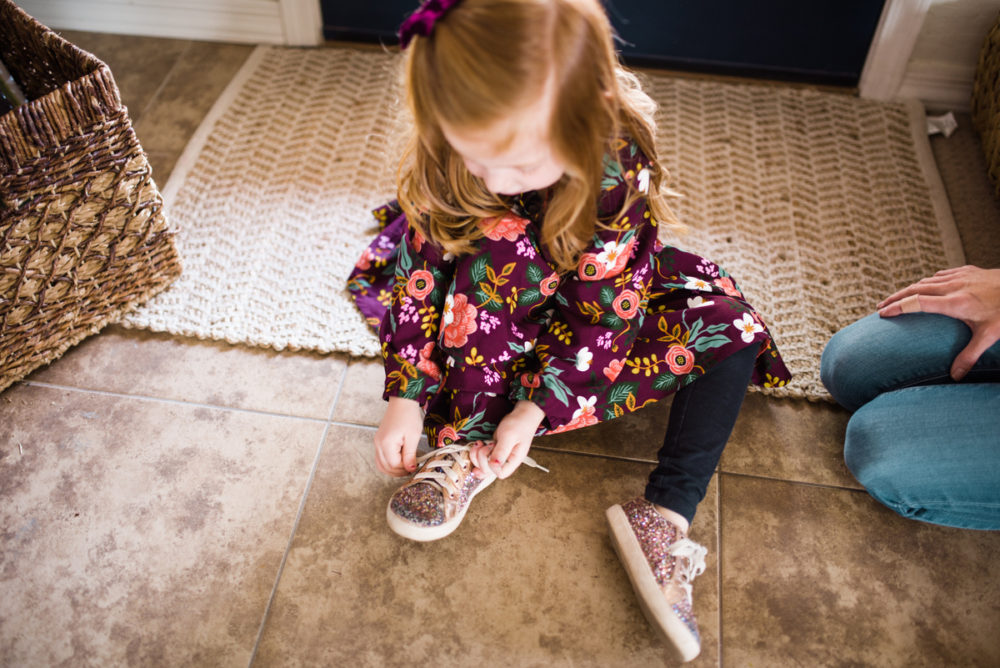 Photos by Christie Knight Photography