This post is sponsored by Nature's Way Alive! Multivitamins, one of my favorite parts of my morning routine. Use the code 15ALIVE1 for 15% off your order!
It used to bother me that I couldn't come up with morning routines that would last forever.
I'd find something that worked and then a few months later, that schedule wouldn't fit my life anymore with the start or end of school, the birth of a new baby, a move, or the change of seasons.
Now, I've embraced the fact that morning routines are flexible and can change with your personal and family needs over time.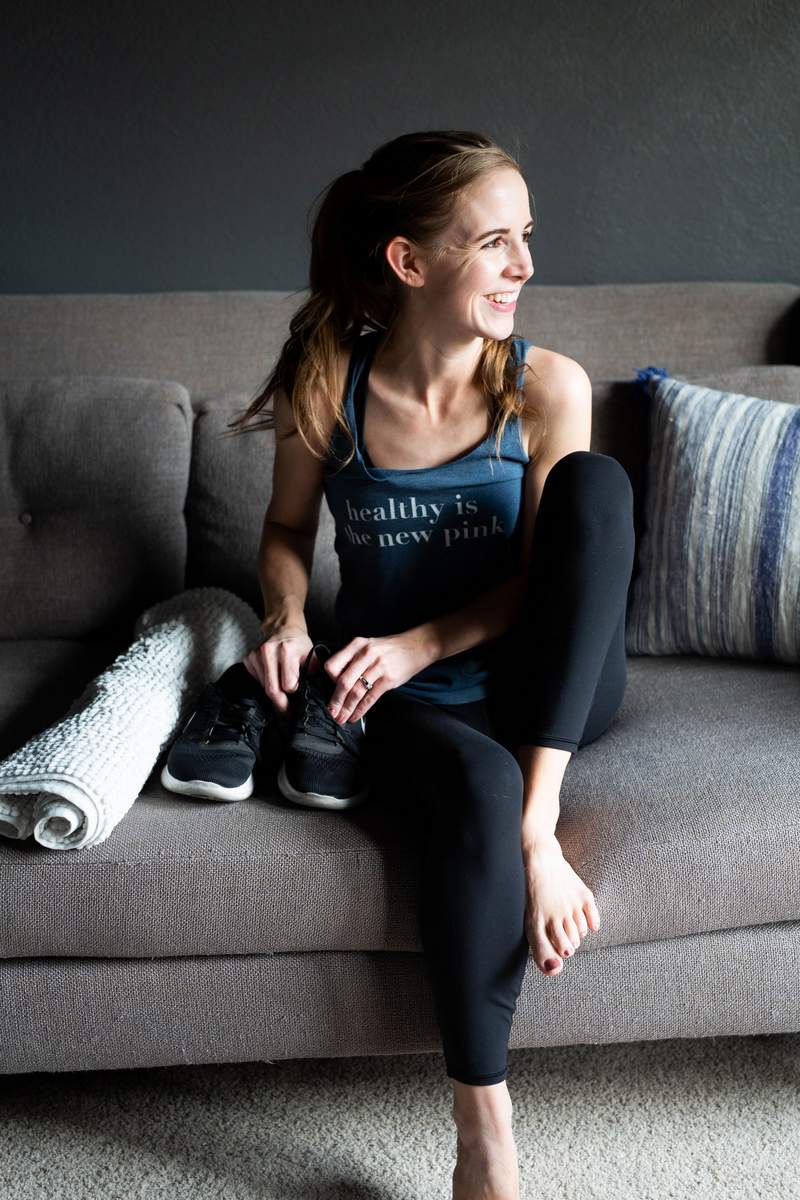 When we got back from our trips in mid-October, the weather has taken a decided turn for the cold so our previous schedule that included both of us switching off days to run outdoors just wasn't as feasible (and we knew it was only going to get worse over the next few months as real winter sails in).
It was a good chance for us to sit down together, determine what our morning priorities were and figure out how to make them work with each other's schedule plus around the girls' routines.
Since neither of us wanted to be running outdoors when it was below freezing, we decided to sign up for a family membership at the city rec center.
This meant we could workout indoors no matter the weather, plus there is childcare so we have the option to take the girls with us if we need to.
It also meant that I could take classes, which I find much more fun than working out on my own usually.
I picked out three classes a week that I wanted to attend that meet early in the morning and head out to those before the rest of the family is awake.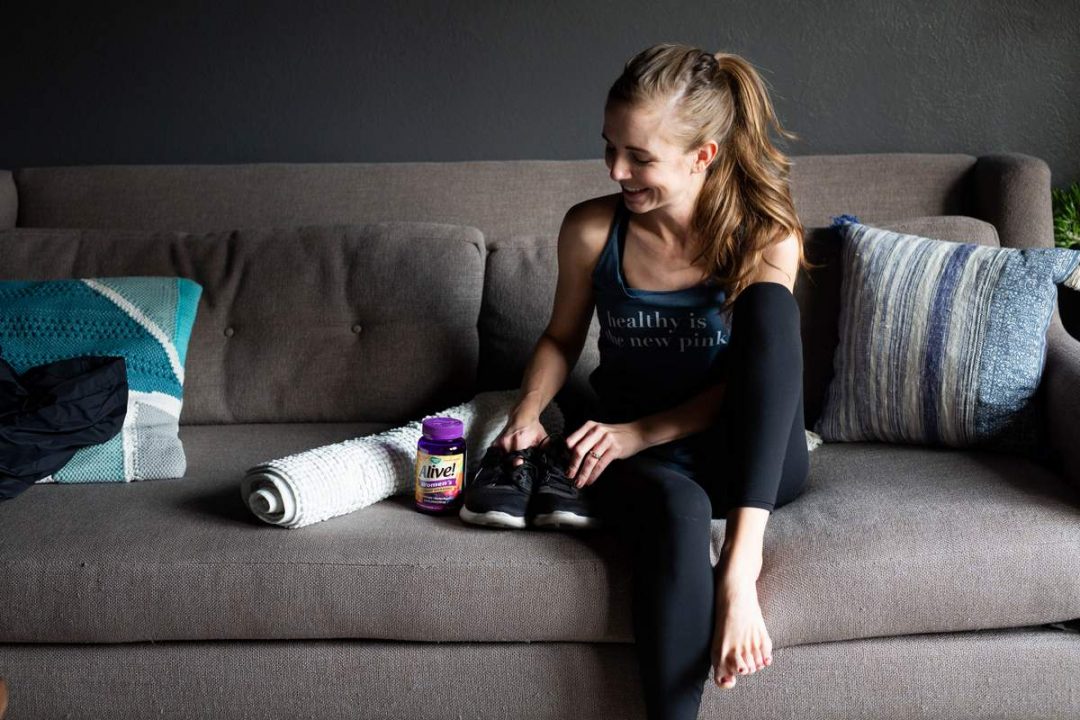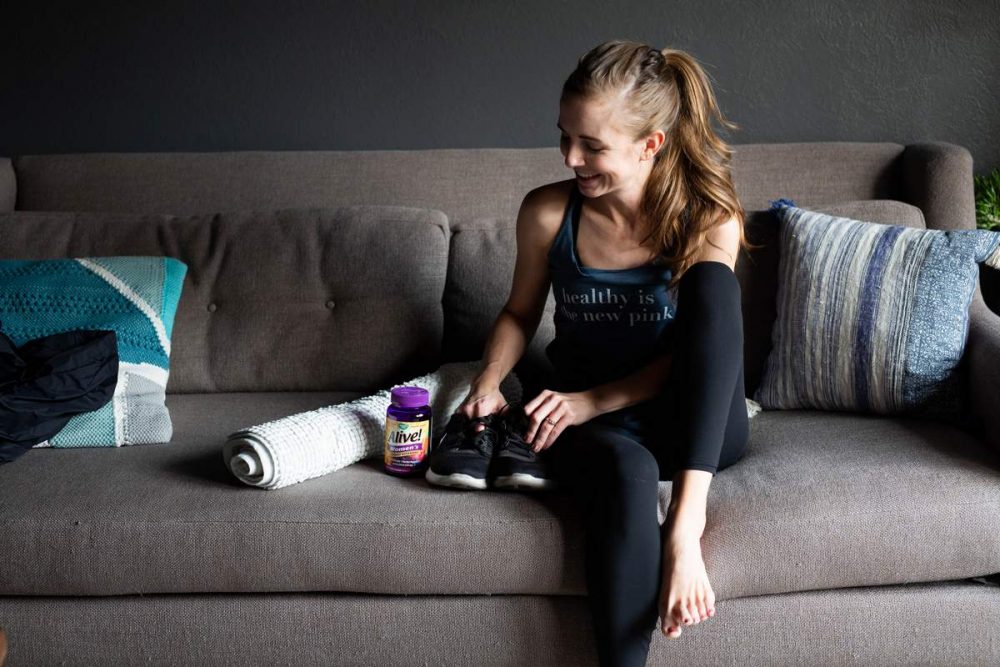 I love driving through the quiet streets and then getting to the rec center and realizing I'm not the only person on the planet who is currently awake.
One night a week, I also go for a run on the indoor track at the rec center. What night it is and what time it is varies depending on the week's schedule, but since I'm aiming for it, I can schedule it at the beginning of the week so both Bart and I can anticipate it.
The other three mornings of the week, I get up when Bart goes to the gym and I work for that hour.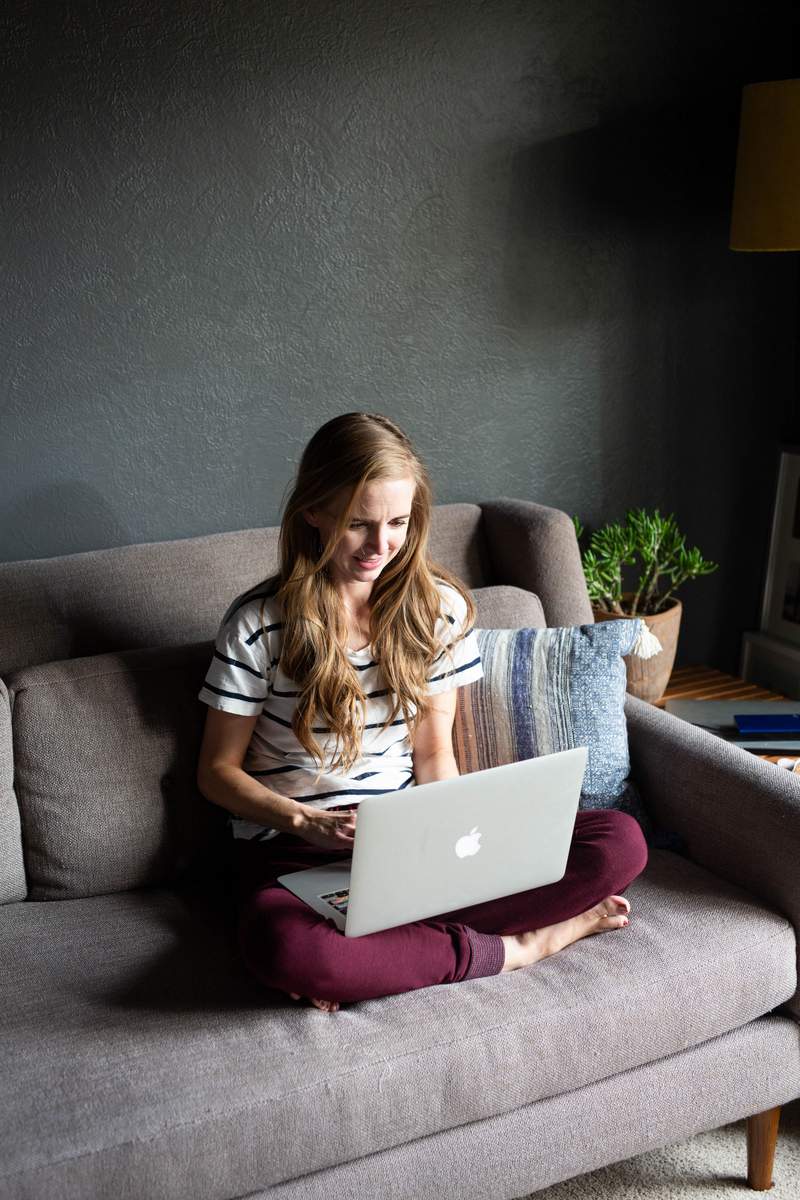 I had a similar routine when we lived in London and it felt so good to get a head start on my work for the day, especially during November and December which are the busiest months of the whole year for me.
Having those extra three work hours means I don't feel as stressed during the day and the afternoons and evenings are more free for me to spend with the girls or read on my own without worrying that I'm falling behind.
If one of the girls wakes up early, they'll come snuggle up with me for the last 10-15 minutes while I work and I love that quiet, still time with one of them.
Whether I'm going to the gym or staying home and working, by 7:15, I'm ready to hop in the shower.
I take a quick shower and get dressed, put on my makeup, do my hair, make my bed, and take my Nature's Way Alive! Premium Women's Gummies, aiming to be completely ready for the day by 7:45 or 7:50.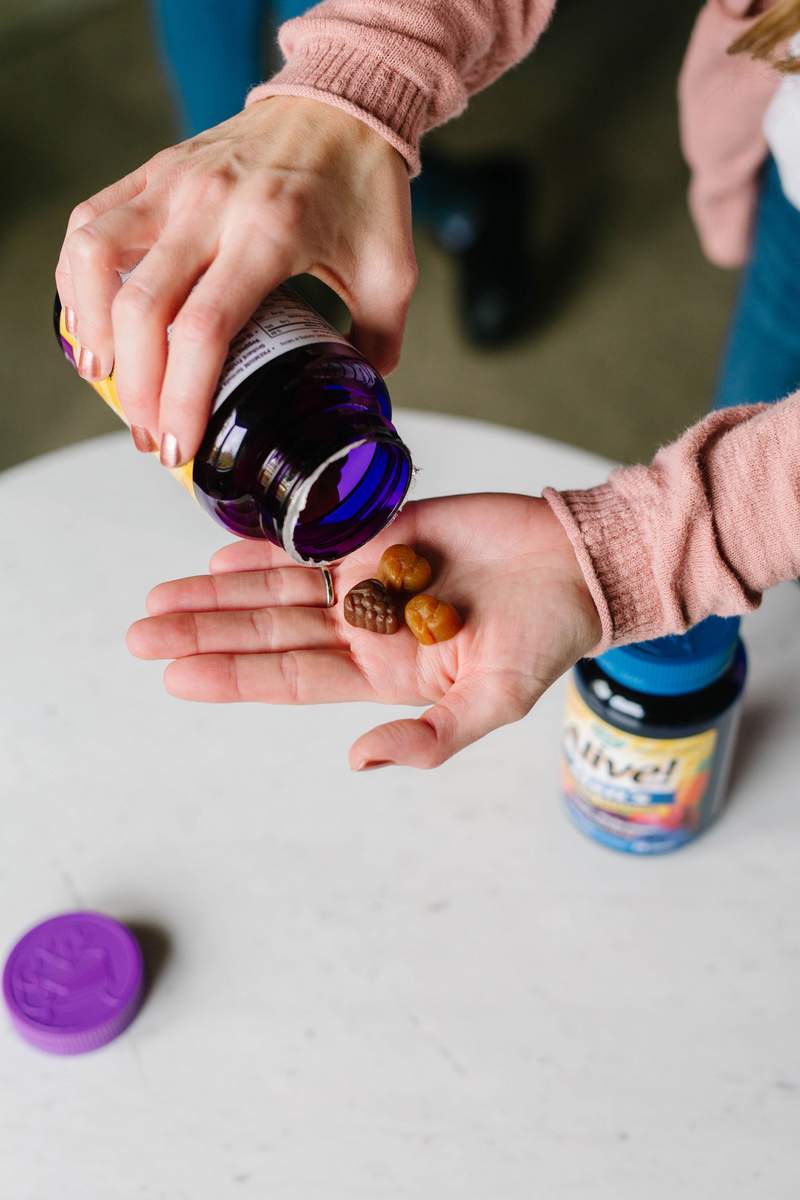 While I'm doing these things, the girls are all usually up and getting dressed. Ella fixes herself breakfast and packs her lunch.
When I'm finished, I do all the girls' hair and help anyone who still needs breakfast get settled.
While Bart finishes getting ready, I read to Ella until Bart is ready to take her to school (right now we're reading the fourth Harry Potter) and then they're off!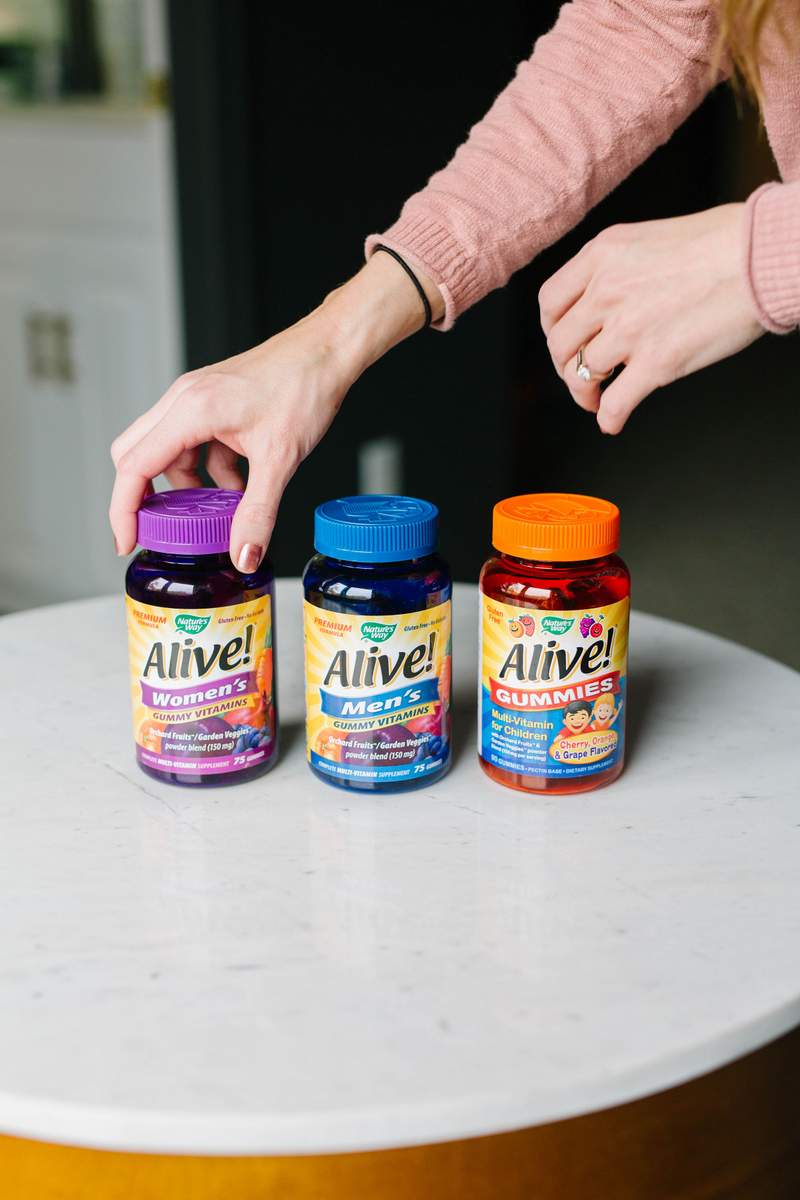 I am 100% one of those people whose entire day is affected by the first few hours of the day, so having morning routines in place that the whole family can rely on makes a huge difference in my happiness, my productivity, and our general family atmosphere.
Getting in a workout and having quiet time get my own projects done before the girls get up and I'm in mom mode helps me feel balanced, and of course, I can't start the day without being full dressed so I don't have to think about it again for the rest of the day.
With winter coming on, I've been more focused on making sure I stay healthy too, and adding Nature's Way Alive! Multivitamins to my morning routine has been an easy way to help support my overall health and supplement my diet.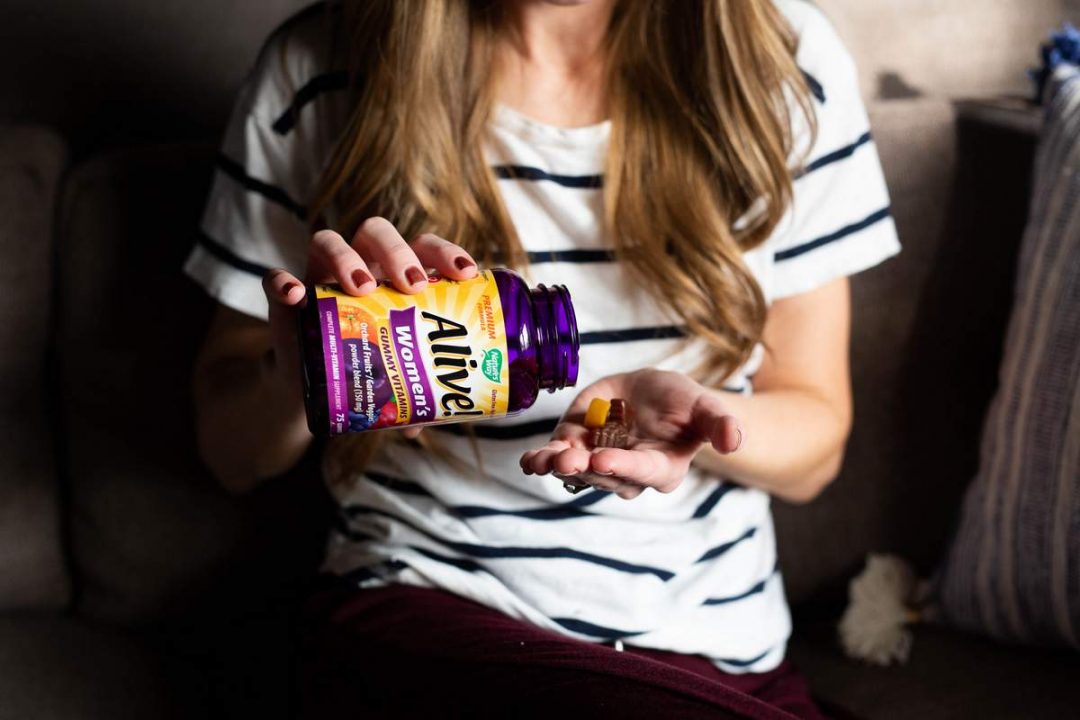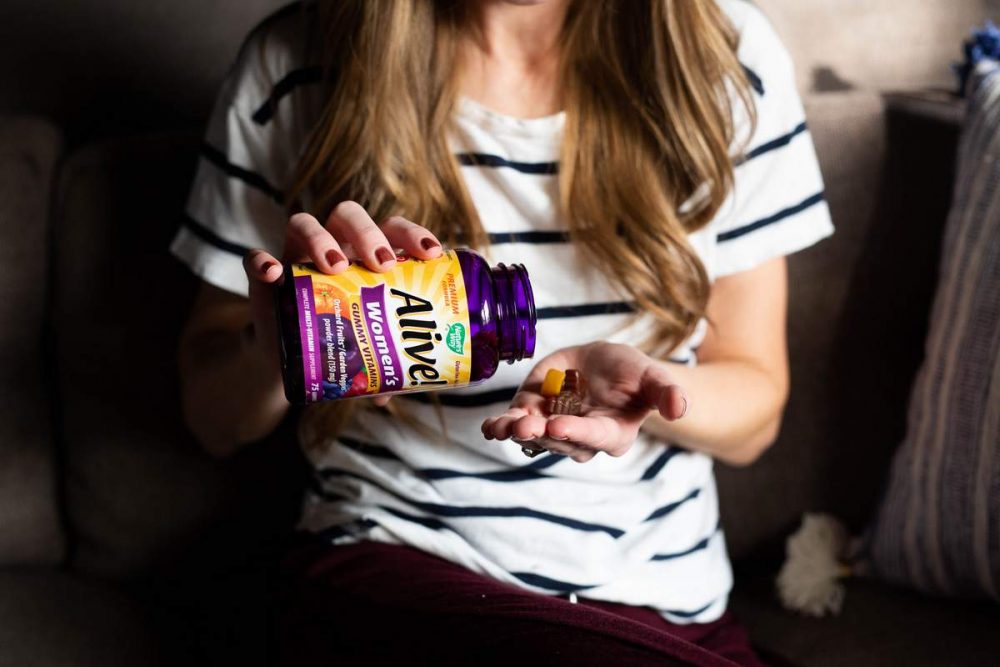 I take three Premium Gummies designed for women every morning and Bart takes the men's Premium Gummies, while the girls have theirs after dinner and before they brush their teeth.
I'm always dubious about gummy vitamins actually tasting good, but the Alive! gummies are delicious.
I'm sure once spring rolls around, we'll be tweaking our morning routines as the weather changes, but for now, this schedule is working really well for our family.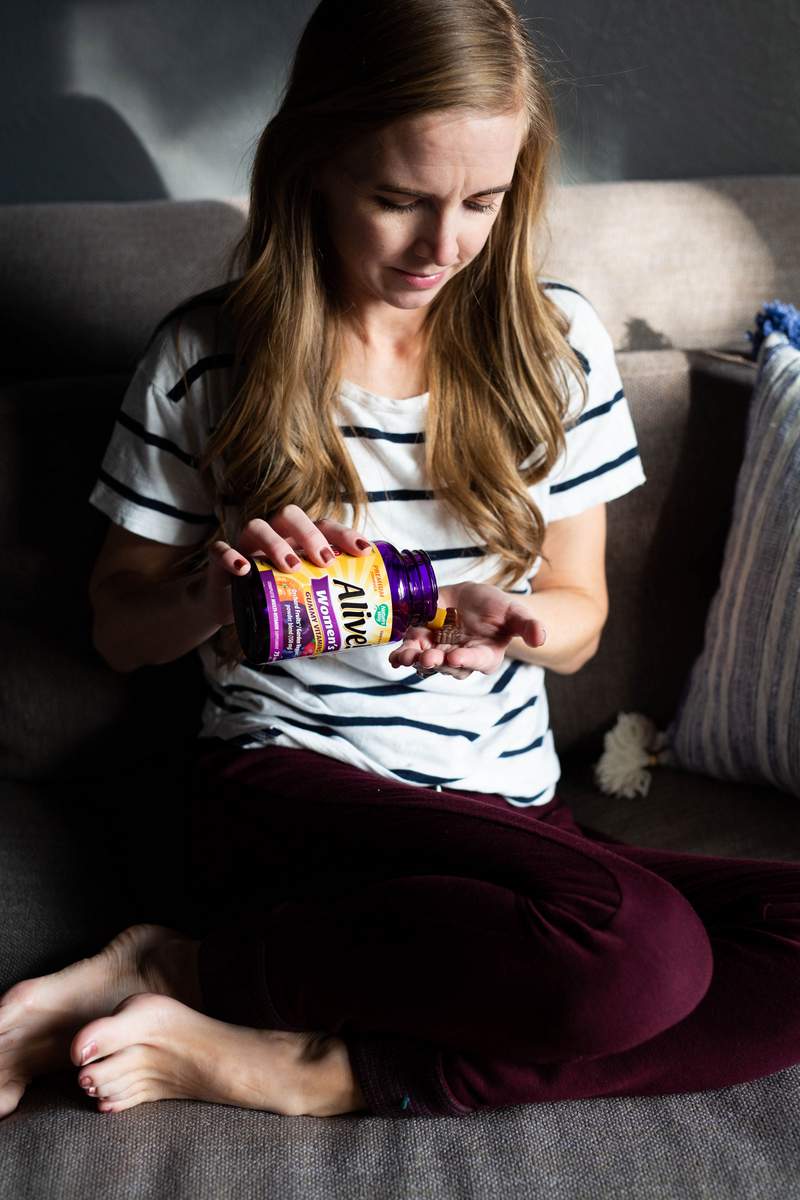 *These statements have not been evaluated by the FDA. These products are not intended to diagnose, treat, cure, or prevent any disease.
      Photos by Heather Mildenstein