Vacation is almost over – tomorrow we'll pack up our little suitcases for the last time, say goodbye to various family members, and catch a flight back to Austin.
We've had a lovely time, but I can't pretend I am not more than ready to be home again. I just really like my own quiet life, my own bed, my fridge full of food, and most especially letting Ella sleep in her own crib, where, if she decides to wake up at 5:30 in the morning, I can go in and tell her it's not time to get up yet.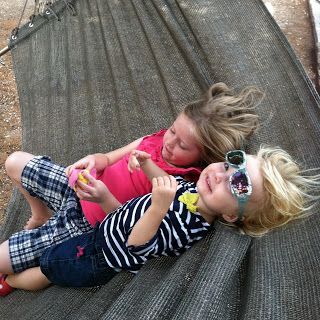 I think, at the end of the day, I'm just a little bit of a homebody. It's nice to go away, but it's even nicer to come home.
******************************************************************
On Disney Baby: