Calling these "the best dinner rolls ever" is a lofty claim, but I stand by it. They turn out perfectly every time and I haven't tried another recipe in almost a decade.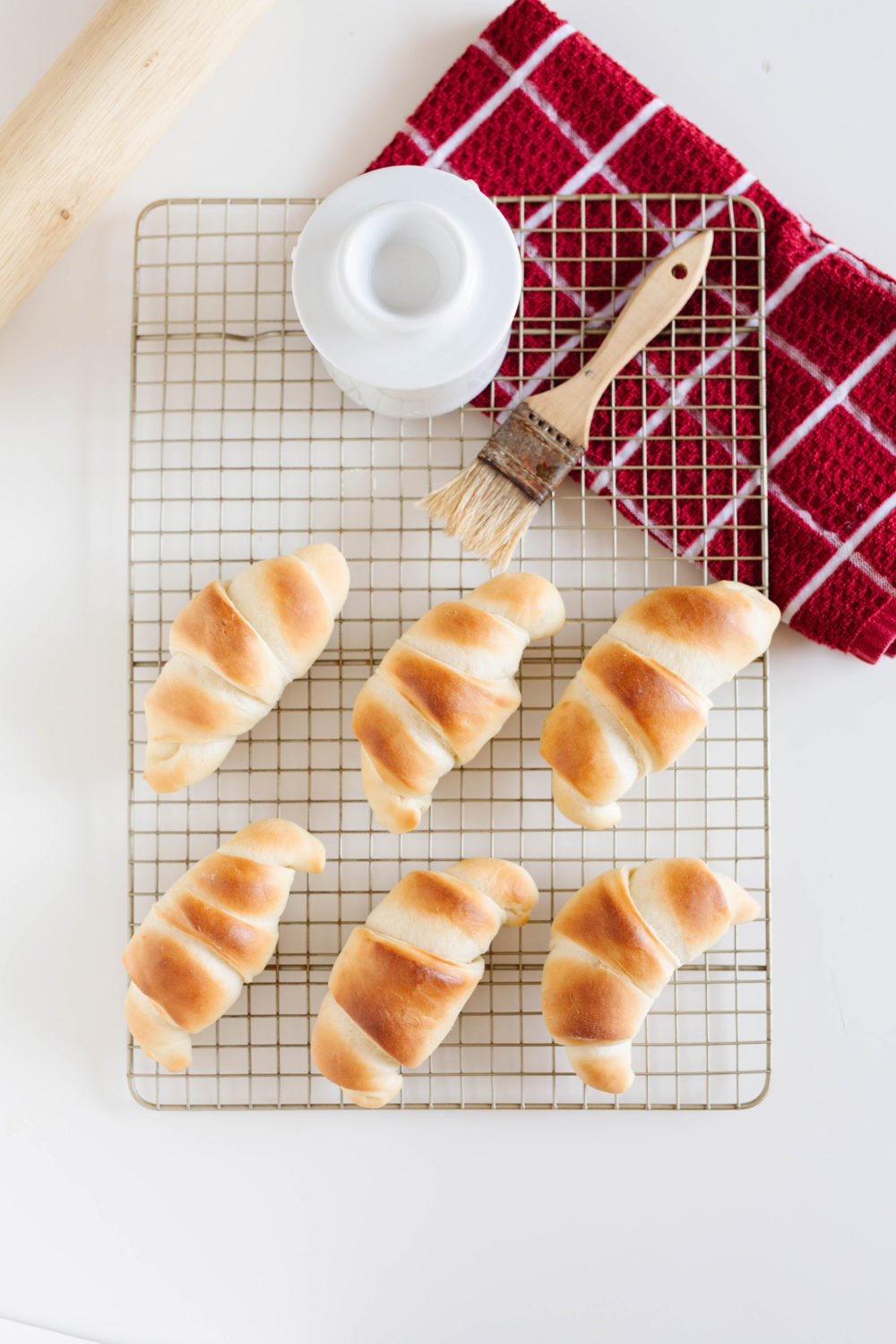 One of the things I want in life is a set of really reliable recipes that are, in my mind, the best of their kind. I've got a chocolate chip cookie recipe that fits that bill for me.
These rolls are definitely another one for that set.
Bart and I both have strong opinions about what makes a perfect roll and happily, we both have the same criteria. We want it to be ultra-soft but completely cooked (barf to any bread product that is the least bit doughy). We want it to not be dry. We want it to be buttery and flake apart when you bite into it.
I have made approximately 10,000 different roll recipes that promised to be the best and always been disappointed until Landen directed me to this recipe. And then she made them and I ate. . . more than is decent.
Also, I think one of my problems with rolls in the past has been bad recipes adding too much flour, so although I usually add flour until the dough looks right to me, in this case, I add the flour in one fell swoop, and then resist the urge to add anymore.
Now to find the end-all crockpot beef stew recipe.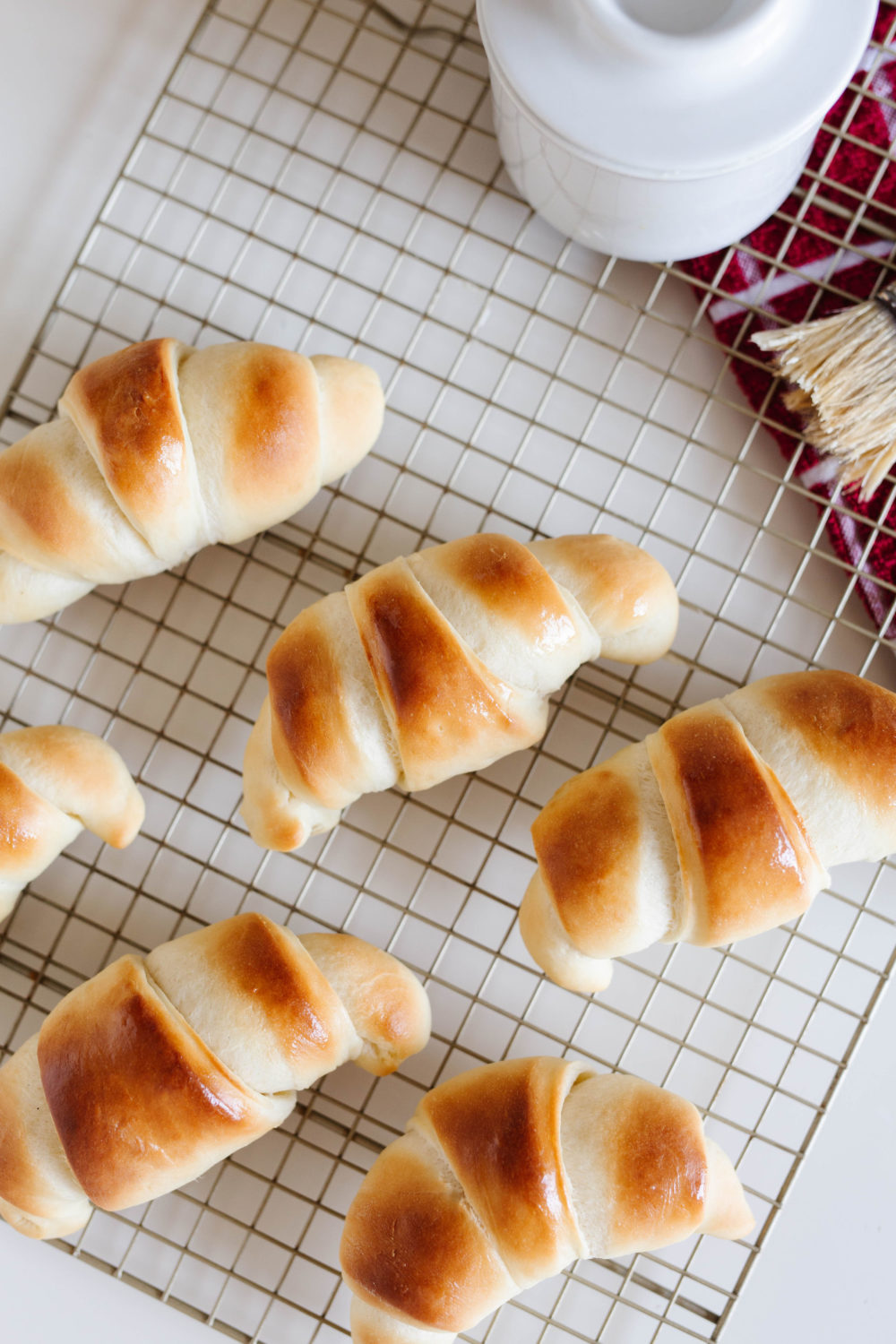 The Best Dinner Rolls Ever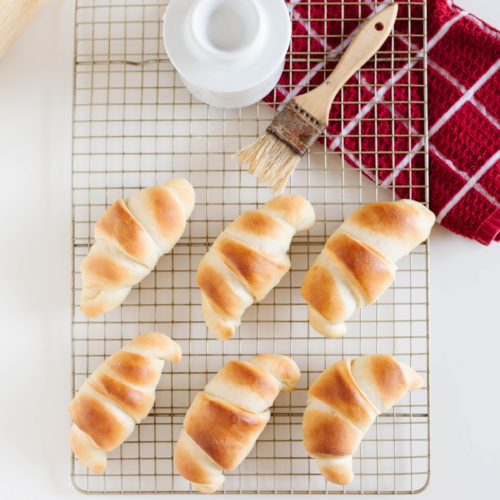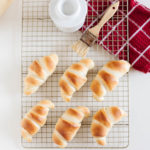 My Favorite Rolls
I've spent years looking for the best dinner rolls with no luck until this recipe. These are truly the best dinner rolls ever!
Prep Time
2
hours
30
minutes
Total Time
2
hours
42
minutes
Ingredients
1/2

cup

warm water

1/2

cup

warm milk

1/3

cup

sugar

2 1/4

tsp

active dry yeast

or one of those little yeast envelopes

1

tsp

salt

1

egg

1/3

cup

butter

softened

3 3/4

cups

all-purpose flour

I sometimes do 3/4 cup white wheat flour and the rest all-purpose

1/4

cup

butter

softened
Instructions
Combine water, milk and sugar in the bowl of a stand mixer. Sprinkle the yeast over the top and let stand for 10 minutes.

Add salt, egg, 1/3 cup butter, and all the flour and mix until combined. Let the machine knead for 10 minutes. The dough will be a little bit sticky, but not overly so.

Let rise for 1 hour, covered.

Remove dough from bowl and cut in half. On a lightly floured surface, roll out one of the halves into a 12 inch circle. Spread 2 tablespoons of the softened butter over the entire surface. Cut into eight equal wedges (last time I made these, Ella, who was watching, exclaimed, "pizza!") and roll from wide end to point into a crescent. Place on an ungreased cookie sheet with the point tucked underneath the roll. Slightly angle the two ends toward each other so you have a half-moon shape.

Repeat with other half of dough. (I do eight rolls per cookie sheet).

Cover lightly and let rise for 45-60 minutes, until they're a size you feel happy about.

Bake at 400 degrees for 10-15 minutes, until golden brown. Brush with butter while warm if desired.
Recipe Notes
(I bake two pans at a time, so I do 6 minutes and then switch the pan on the bottom to the top and vica versa and bake for another 6 minutes, then take out the pan on the top rack, move the bottom pan to the top and cook that one pan for another 2 minutes or so until they're golden brown on top too).
(slightly adapted from Allrecipes)
if you liked the best dinner rolls recipe, you might also like these: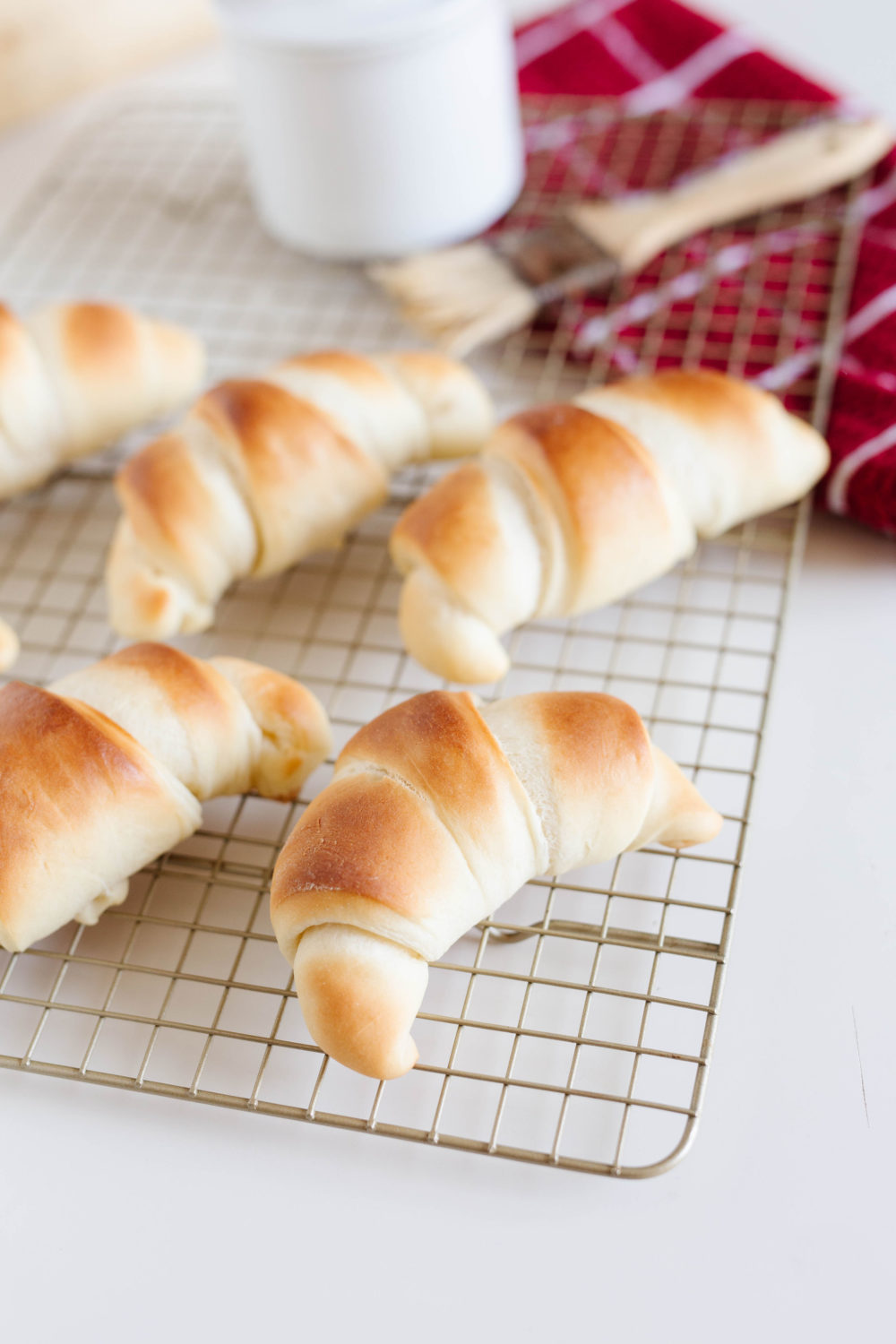 Photos by Heather Mildenstein