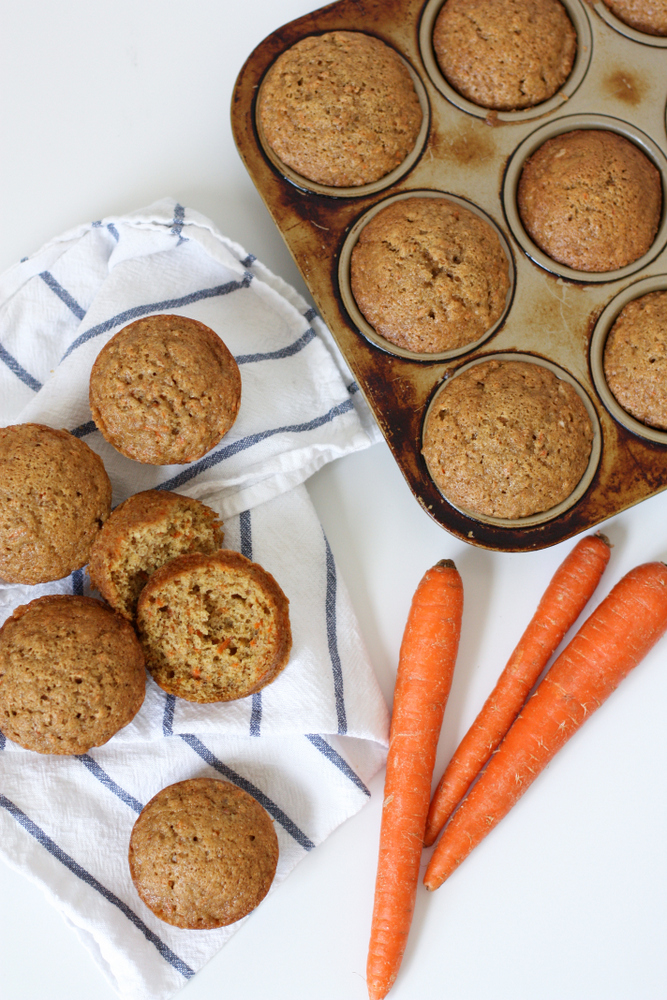 Zucchini seems to be the vegetable of choice for baked goods (and I'll never turn down a slice of good zucchini bread), but carrots seem to get left out in the cold.
Which is too bad, because they're super cheap, last forever in the fridge, and taste delicious.
Plus, when you're eating a vegetable in your muffin, it means you can eat four or five. I'm pretty sure that's the rule at least with these sweet carrot muffins it is.
sweet carrot muffins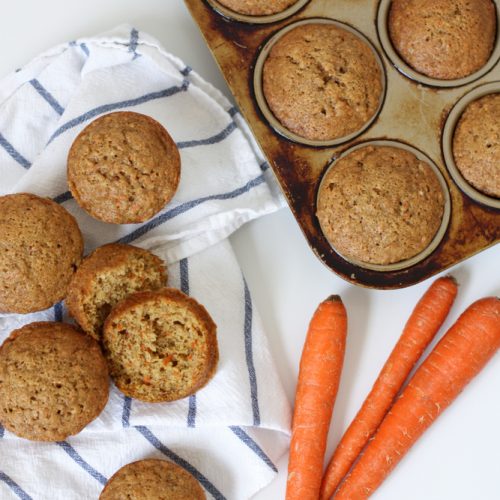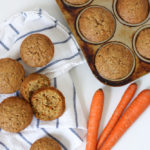 Sweet Carrot Muffins
Sweet carrot muffins. A delicious alternative to zucchini bread and super kid-friendly!
Ingredients
2

large eggs

1/4

cup

plain yogurt

1/4

cup

oil

1

cup

sugar

3/4

cup

all-purpose flour

3/4

cup

white-wheat or whole-wheat flour

1

teaspoon

baking powder

1/2

teaspoon

baking soda

1/4

teaspoon

salt

1

teaspoon

ground cinnamon

1/16

teaspoon

ground cloves

1/16

teaspoon

ground nutmeg

2

or 3 carrots

6 ounces total, finely shredded
Instructions
Preheat oven to 350°. Grease or line 12 standard-size muffin cups and set aside.

In the bowl of an electric mixer (or a large mixing bowl), combine the eggs, yogurt, oil, and sugar.

On medium speed, whisk for one full minute, until the mixture is smooth and thick.

Add flours, baking powder, baking soda, salt, cinnamon, cloves, and nutmeg to the top of the egg mixture and stir until just combined.

Add the shredded carrots and mix until evenly incorporated (but don't overmix or they'll be tough!).

Divide the batter evenly between the twelve prepared cups.

Bake for 20-25 minutes, until the top of the muffins spring back when lightly pressed. Remove from oven and cool for five minutes before unmolding from the tin.

Serve warm.
if you liked this sweet carrot muffin recipe, you might also like these other recipes: